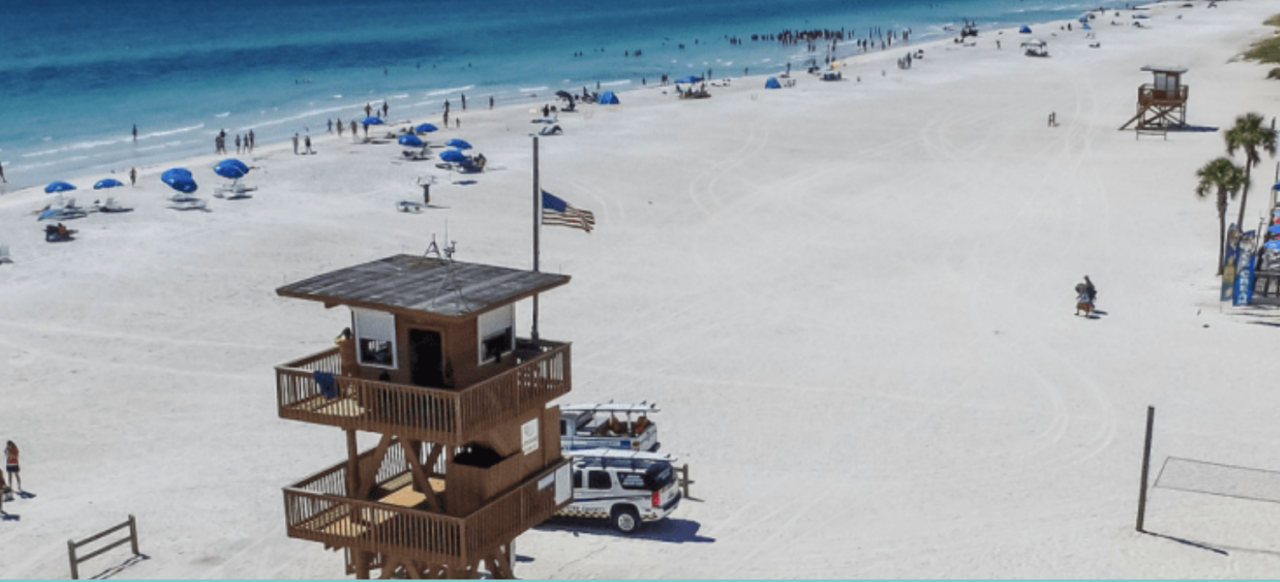 Floridians are planning to hit the beach, theme parks and big cities this summer, according to AAA survey.
Summer 2023 is going to be a busy travel time as more than half of Floridians are planning to go on vacation, AAA said in its latest survey.
"Travel demand has come roaring back this summer and we're already seeing large crowds at popular domestic and international travel destinations," said Debbie Haas, Vice President of Travel for AAA – The Auto Club Group, in a press release. "The recent decision to lift all international travel restrictions will only add to demand."
For the online survey, AAA spoke with 400 Florida residents from April 20-27 and said the results had a maximum margin of error of +/- 4.9 percentage points.
The top place Floridians are going to is the beach, with 40% saying they planned to soak in some sand and waves this summer, the survey found.
The next choice — at 37% — were theme parks.
Rounding out the top five in the most popular destination were major cities, all-inclusive resorts and national or state parks, AAA said.
Sometime this summer, about 87% of those surveyed planned to take a road trip, and 25% were planning to go on a commercial flight. Another 21% were taking the seas on a cruise. About 38% said they were going to rent a car.
AAA offered some tips to help travelers deal with the stresses of going on vacation.
First, if you're flying this summer, make sure to arrive at the airport at least two hours early.
"To reduce the likelihood of flight delays or cancellations, book a nonstop flight that leaves early in the morning," AAA said in a press release.
Looking for that great deal on a cruise?
"Summertime sailings are filling up fast. In many cases, travelers are looking at 2024 departures to find the itinerary they want," AAA said.
Need to rent a car?
"Rental car availability has improved, yet inventory is likely to be tight at airports, due to strong demand," AAA said. "Rates are often more expensive the closer you get to your desired rental date, so book early for the best combination of availability and price."
And if this is the summer for that dream European vacation you've been waiting to take for years since COVID-19 shut the world down?
"Ensure your passport is up to date," AAA said. "Strong demand and pandemic-related backlogs have led to passport processing delays. Wait times have increased from 8-11 weeks to 10-13 weeks."
AAA, which offers travel discounts, recommends getting travel insurance to protect consumers from the unplanned problems like bad weather, flight cancellations and unexpected medical problems or personal issues.