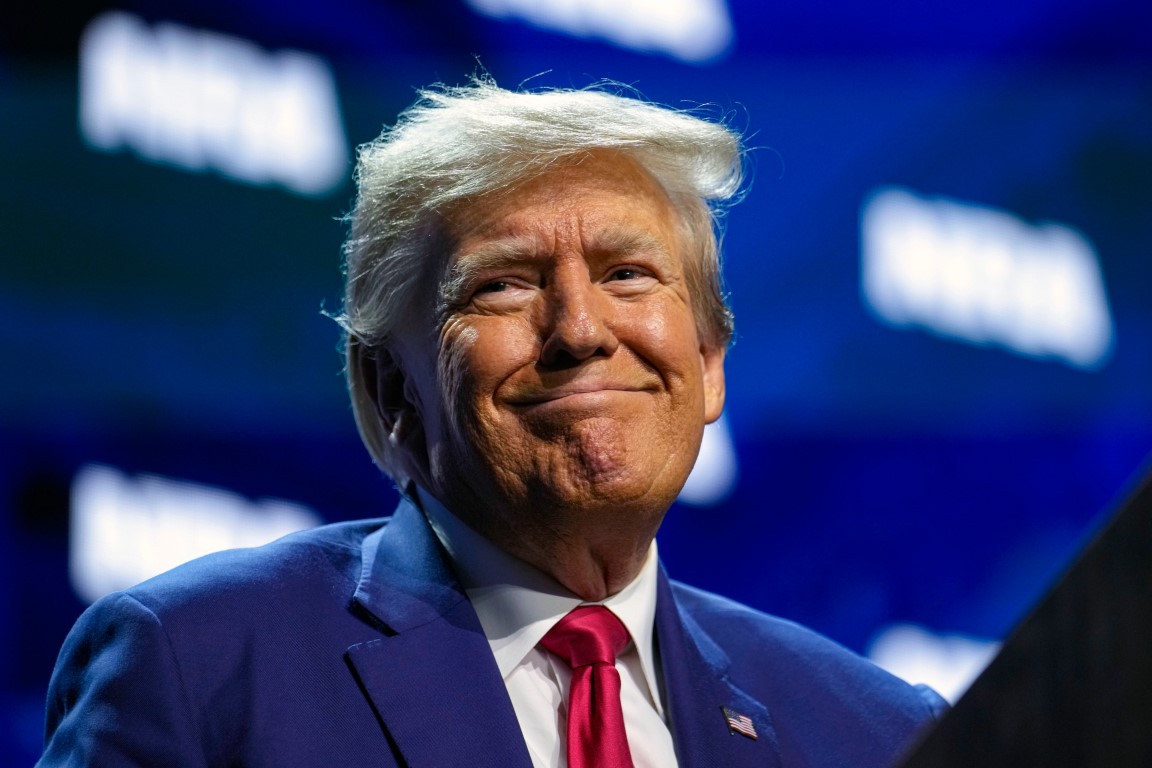 'Ron's magic is GONE!'
Former President Donald Trump is weighing in on the Jacksonville mayoral race, which saw a Democrat win just months after Republicans carried the state handily.
On Truth Social, Trump said Republican Daniel Davis' "shocker" loss to Democrat Donna Deegan came down to Team Davis courting Ron DeSantis' endorsement instead of that of the former President.
"In a big upset, the DeSanctimonious backed Republican candidate for Mayor of Jacksonville, Florida, LOST. This is a shocker. If they would have asked me to Endorse, he would have won, easily. Too proud to do so," Trump said.
"Fools! This is a BIG LOSS for the Republican Party," Trump added. "Remember, 'Rob' only won because of me!!!"
In a follow-up post, Trump doubled down.
"Ron's magic is GONE! He also lost, shockingly, in Jacksonville last night (Mayor)."
A top political operation official from DeSantis' camp frames it differently, asserting that Duval continues to be a swing county and the top of the ticket makes a significant difference. DeSantis World noted that the Governor flipped Duval in his re-election, and argued having leaders like DeSantis at the top is a critical factor for victory.
DeSantis endorsed Davis after the First Election in March, which saw Davis rebuff three other Republican candidates to emerge into the General Election with roughly a quarter of the vote, 15 points behind first-place Deegan.
Jacksonville has a voter registration advantage for Democrats, with 40% of the electorate registered Democrat and just 35% Republican, according to the most recent L2 voter data. But Republicans, as typically happens in local elections, won the turnout battle Tuesday, with a 7,100-vote advantage translating to an R+3.25 map.
Yet despite the GOP turnout advantage, it was clear that crossover Republicans and no-party voters turned out for Deegan, with the DeSantis endorsement apparently not being a factor to unify the party. Word was that the DeSantis endorsement was contingent on Davis not chasing Trump's backing, in yet another sign of Republicans being compelled to pick sides.
DeSantis offered paper endorsements, but never came to Jacksonville to help the candidates he backed. Nor did he offer a robocall or other material support.
Davis wasn't the only DeSantis-endorsed loser Tuesday.
Property Appraiser candidate Jason Fischer touted his DeSantis endorsement ahead of the March election, which gave him a ticket to the May runoff. But he lost to Democrat Joyce Morgan.