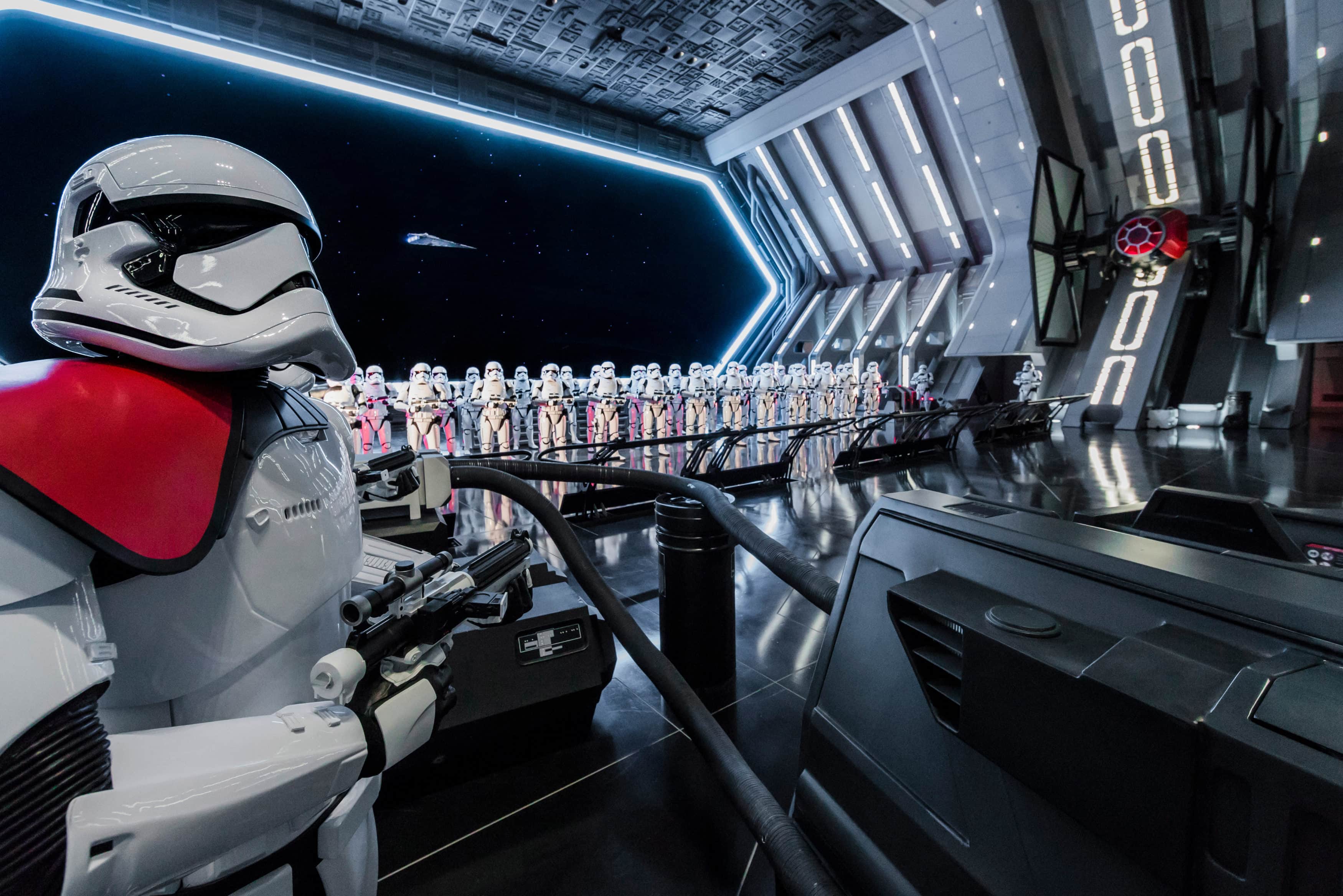 The lawsuit alleged Disney infringed on another company's patent to create the grand finale scene in the Rise of the Resistance ride.
One of the biggest surprises in Disney World's popular Rise of the Resistance ride is the grand finale, when it feels like you are making a narrow getaway jettisoning out of an escape pod — just like in the "Star Wars" movies.
That memorable moment of the ride has also been part of a legal fight since 2021 after a company sued Disney for patent infringement.
Court documents show the lawsuit ended last month after Disney and Raven Sun Creative reached a confidential settlement.
Neither Disney nor Raven Sun Creative responded this week to a request for comment or to provide any details on the suit's outcome.
Andrew Berks, a New York-based lawyer focused on patent law and not involved in the lawsuit, reviewed the court documents at Florida Politics' request.
Raven Sun Creative and Disney went before a judge who clarified some of the terms in the patent dispute and gave rulings without a clear victor.
"It looked to me like it was balanced between the two parties," Berks said. "Disney got some of what they wanted, and Raven got some of what they wanted."
By April, the two sides settled the lawsuit, which Berks said is typical for such cases to get resolved without going to trial. There's an incentive to settle since neither side doesn't want to risk losing at trial, and the ongoing litigation expenses can easily exceed more than a million dollars, Berks said.
Under the settlement terms, Raven Sun Creative can't refile the lawsuit, and both sides are responsible for their own legal expenses.
Rise of the Resistance opened to much fanfare in late 2019 at Hollywood Studios in the park's Star Wars-themed land. Disneyland's version debuted in early 2020.
Two years after the ride's opening, Raven Sun Creative sued in 2021 in federal court, saying it submitted a proposal to Disney Imagineers in 2014. According to the lawsuit, Disney wasn't interested in Raven Sun Creative's technology and moved forward with building the ride.
Raven Sun Creative claimed Disney had infringed on its patent to create the technology at the end of the ride, where Disney-goers experience a short but dramatic drop in the escape pod. The pod's movement coordinates with the screen, which makes the ride feel immersive and realistic.
Disney denied the allegations and countersued, arguing Raven Sun Creative's patent wasn't enforceable.
"Given the popularity of this ride, given that it's Disney, it's safe to say that they are going to not give up easily, and they're going to put up a very aggressive fight," New York patent lawyer Padmaja Chinta told Florida Politics last year after reviewing the lawsuit.
Raven Sun Creative has ties with Universal, Disney's competitor, and employs Louis Alfieri, a former Universal executive, as its chief creative officer.