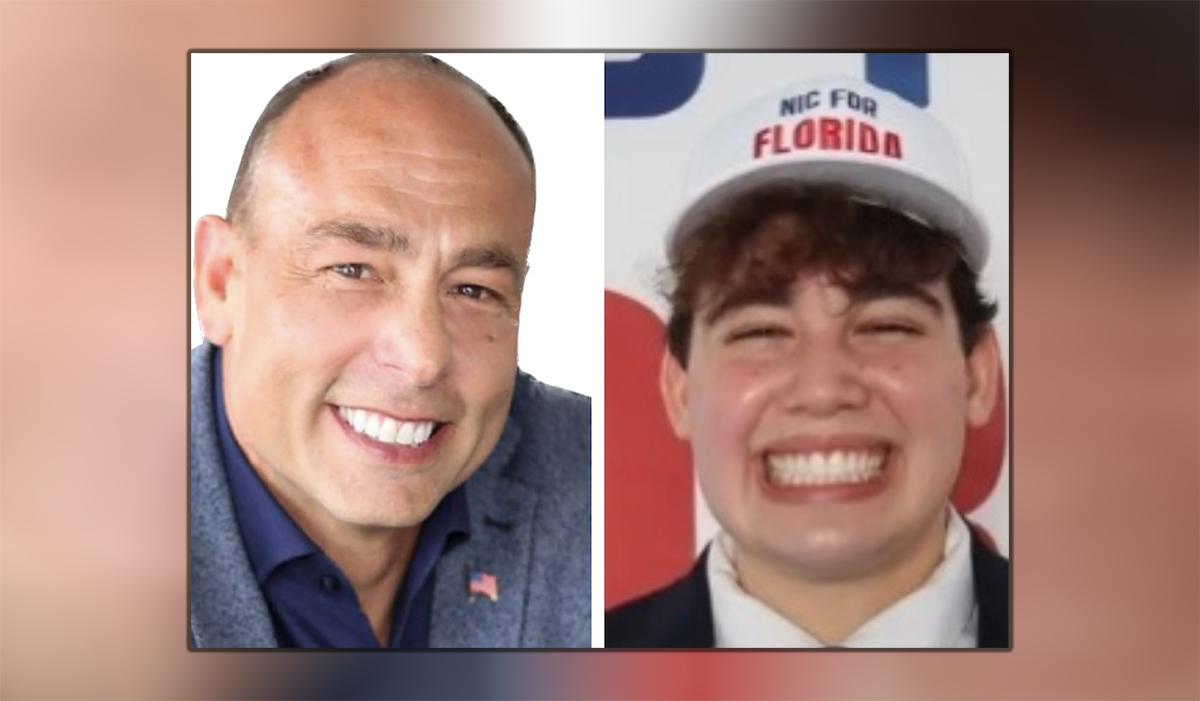 A businessman and a college student battle to face Rep. Joe Casello in the General Election.
A Republican Primary contest is on in a Democratic Palm Beach County stronghold that a veteran Democratic lawmaker currently represents.
William "Bill" Reicherter, a small businessman, filed as a Republican earlier this month to compete against Nicolas "Nic" Giacolone, a Lynn University student.
They are competing for the right to face Rep. Joe Casello, vying for his fourth and final term in 2024.
Voters in the coastal district, which covers Highland Beach to Hypoluxo Road, cast their ballots for Democratic nominee Charlie Crist by +5 percentage points in the last election, according to Matt Isbell, a voter data analyst of MCI Maps.
Both Reicheter and Giacolone downplay party affiliation as central to their candidacy, but there's no doubt the 2022 election proved an unprecedented wave of enthusiasm for Republicans in Palm Beach County.
A Boca Raton legislative seat that had been long in Democrats' hands flipped and two Democratic candidates for Palm Beach County Commission were upset by Republicans seeking their first elected office.
Reicherter, a contractor and real estate agent, made an unsuccessful run for Parkland City Commission and then, in 2022, competed against Sen. Tina Polsky for the right to represent state Senate District 30.
That Senate district, created in the 2022 redistricting effort, straddles the northwestern sections of Broward and Palm Beach counties. And, counting just Palm Beach County voters, the first-time candidate for the Legislature beat Polsky, who has been in the Legislature since 2018. Ultimately, Polsky's Broward votes ended up propelling her to victory.
Still, the Palm Beach Beach County support he received has him planning to leave northwest Broward County where he's lived for 17 years in his pursuit for elected office, he said.
His daughter's suicide attempts she survived awakened a new mission to make a difference in an array of areas, with mental health being the first, he says. Affordable housing, property taxes, community safety, increasing public education's focus on the trades and making it easier for small businesses to thrive are also on his list of priorities.
"I want to make changes that affect all of us," Reicherter said.
Giacolone, similarly talks about healing division as the focus of his campaign. The political science major at Lynn University has been aspiring to elected office since age 12, however, first winning a seat on the Student Council at Franklin Academy in Palm Beach Gardens.
He worked on Sen. Marco Rubio's campaign as a volunteer, and then as an intern. Giacolone names economic development, fixing property insurance, public safety and combating ageism as his biggest priorities.
You won't hear him talking "culture war."
"We have to unite," he said. "A lot of issues are divisive."