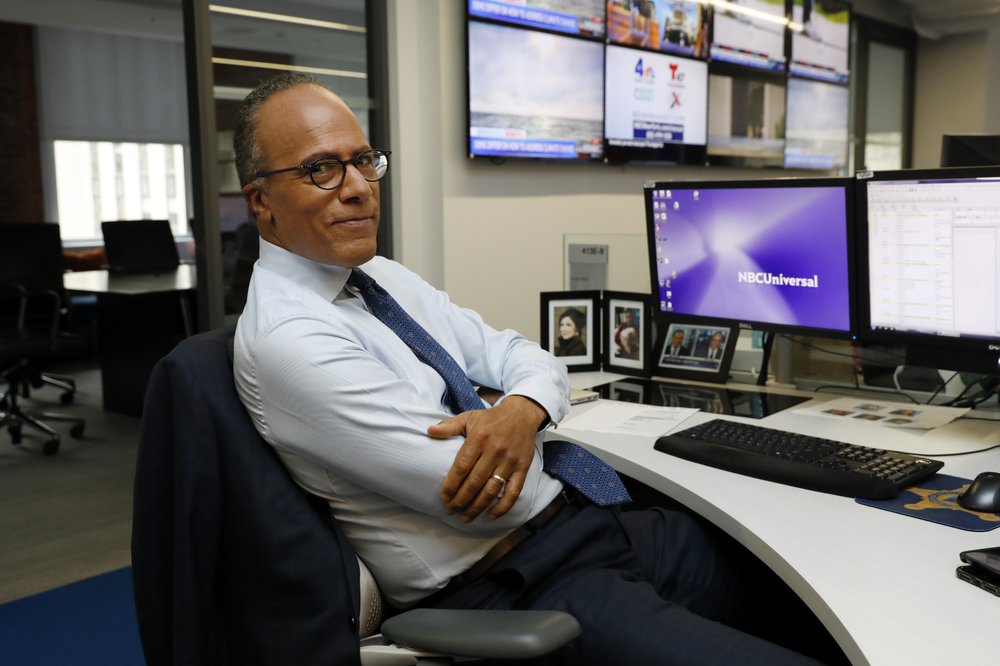 The two-night trip begins in Fort Myers Beach and concludes in Miami.
NBC anchor Lester Holt is bringing his "Nightly News" program to Florida, where he'll enlist the help of local journalists this week in reporting to the nation about the state's political, cultural and post-hurricane landscape.
Titled "Nightly News: Lester Holt Reports Live from Florida," the two-night series begins Monday in Fort Myers Beach and continues the following day in Miami. It will feature "on-the ground coverage of the lasting impacts of Hurricane Ian" and "deep-dive reporting" on several forces shaping the state, an NBCUniversal press note said.
"There are a lot of stories to be told in Florida, not just from a political standpoint, but environmental and tourism and recovery from storm disaster," Holt said Friday in an interview with Variety.
Holt is bringing cameras back to Fort Myers Beach for the first time since September, when he visited Southwest Florida to cover the aftermath of Hurricane Ian. While there Monday, he'll follow up with residents he profiled after the storm struck for an update on how they're recovering and delve into accusations insurance companies have faced about shortchanging homeowners.
Sanika Dange, an anchor for the Orlando-based NBC affiliate WESH, will report on the impact climate change has had on tourism and ongoing efforts to rebuild across historic Sanibel Island.
Then on Tuesday, NBC News national correspondent Gabe Gutierrez will hit Miami for a look at Florida's political environment ahead of the 2024 elections. Constance Jones of NBC-owned WTVJ will also profile Captain Barrington Irving, a Miami resident who in 2007 became the first Black pilot and youngest person at the time to fly solo around the world.
NBC's "Nightly News" program reaches nearly 30 million people weekly by broadcast and millions more through its numerous online offerings, including NBC News Now, "The Nightly" newsletter, "Nightly Films" docuseries, podcasts and on social media.