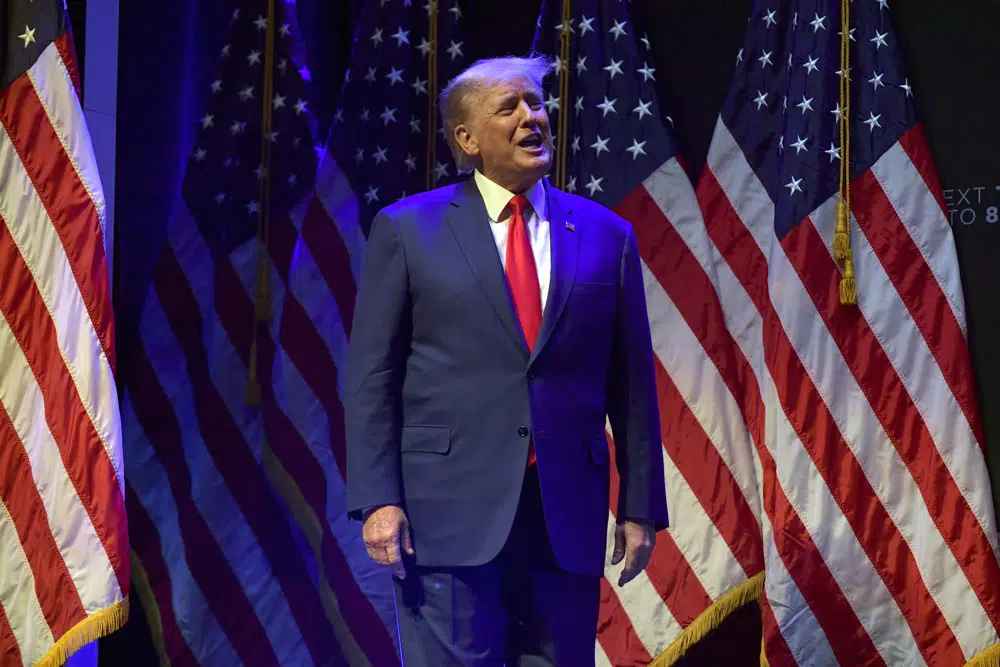 'Tim is a big step up from Ron DeSanctimonious, who is totally un-electable.'
Donald Trump is welcoming yet another opponent to the 2024 race by noting that he's not Ron DeSantis.
With U.S. Sen. Tim Scott of South Carolina launching Monday in North Charleston, the former President offered remarks on Truth Social.
"Good luck to Senator Tim Scott in entering the Republican Presidential Primary Race. It is rapidly loading up with lots of people, and Tim is a big step up from Ron DeSanctimonious, who is totally un-electable. I got Opportunity Zones done with Tim, a big deal that has been highly successful," Trump noted.
If this feels like a familiar tack from Trump, then you've been paying attention. The former President has already built up at least one second-tier candidate at the expense of the Florida Governor.
"Ron DeSanctimonious is dropping in the Polls so fast that he soon may be falling behind young Vivek Ramaswamy," Trump posted back in March.
Thus far, this has been a two-person race, albeit one where the former President has the momentum.
The FiveThirtyEight average of polls shows that Trump leads DeSantis 54% to 21% on average, with former Vice President Mike Pence at 6% and former United Nations envoy Nikki Haley at 4%.
The RealClearPolitics (RCP) polling average pegs DeSantis at 19% support in the 2024 Republican Primary field, with Trump tripling the Governor with 56% support.
The Race to the White House average is more forgiving to the Florida Governor. Trump musters 54% support in that model, with DeSantis' nearly 21% standing as the best of the three major averages.