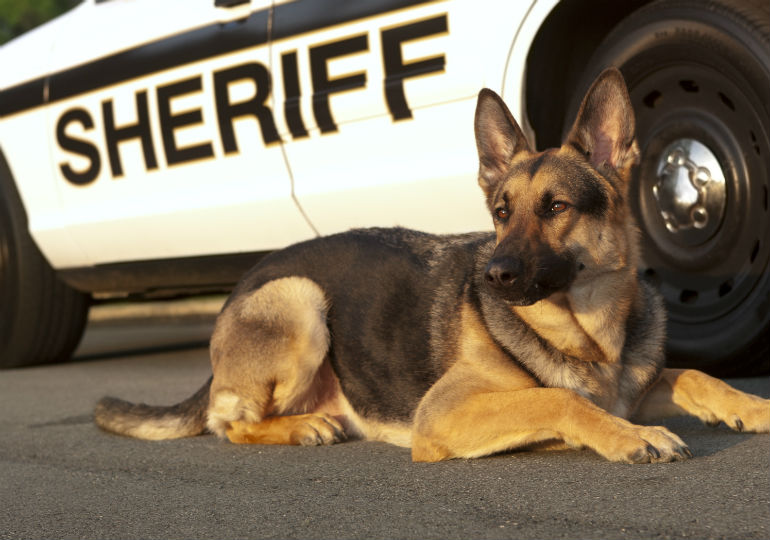 It's the latest in a series of measures in recent years strengthening protections for Florida's quadrupedal first responders.
Gov. Ron DeSantis is continuing his effort to make Florida the friendliest state in the union for first responders, including our most hirsute law enforcement workers and firefighters.
This week, DeSantis signed HB 1047, which makes "maliciously touching, striking or causing bodily harm" to a police or fire rescue dog a third-degree felony, punishable by up to five years in prison or up to $5,000 in fines.
The new law, which extends to police horses and dogs working with search-and-rescue teams, also applies equal punishment to resisting, obstructing, opposing or threatening violence against the animals.
Further, it increases the penalty for harassing, teasing or interfering with them from a second- to a first-degree misdemeanor, which comes with a jail stint of up to 60 days or a $500 fine.
It goes into effect Oct. 1.
"Florida's K-9s play heroic roles in responding to emergencies, apprehending criminals, and keeping our communities safe," DeSantis said upon signing the measure Tuesday.
"In Florida, back-the-blue includes supporting our K-9s that fearlessly protect their handlers and use their unique skills to help people in ways that humans cannot. If criminals choose to intentionally harm these animals, the penalties must be harsh."
HB 1047, sponsored by Republican Sen. Colleen Burton and Republican Reps. Sam Killebrew and David Smith, received unanimous support in both chambers of the Legislature. It also attracted a bipartisan group of co-sponsors, including Senate Democratic Leader Lauren Book, Democratic Reps. Kristen Arrington and Johanna López, and Republican Reps. Fabián Basabe, Linda Chaney, Tom Leek and Ralph Massullo.
The bill is the latest in a series of legislation over the years to strengthen protections for Florida's quadrupedal first responders. In 2019, DeSantis signed a measure raising the crime of harming or killing a police dog or horse to a second-degree felony.
Then in June 2021, he signed a law allowing ambulances to transport injured police canines to veterinary clinics for speedy treatment.
Almost exactly a year later, he approved a health care fund for retired police and correctional dogs, which Florida Politics at the time described as "a sort of doggy Medicare."