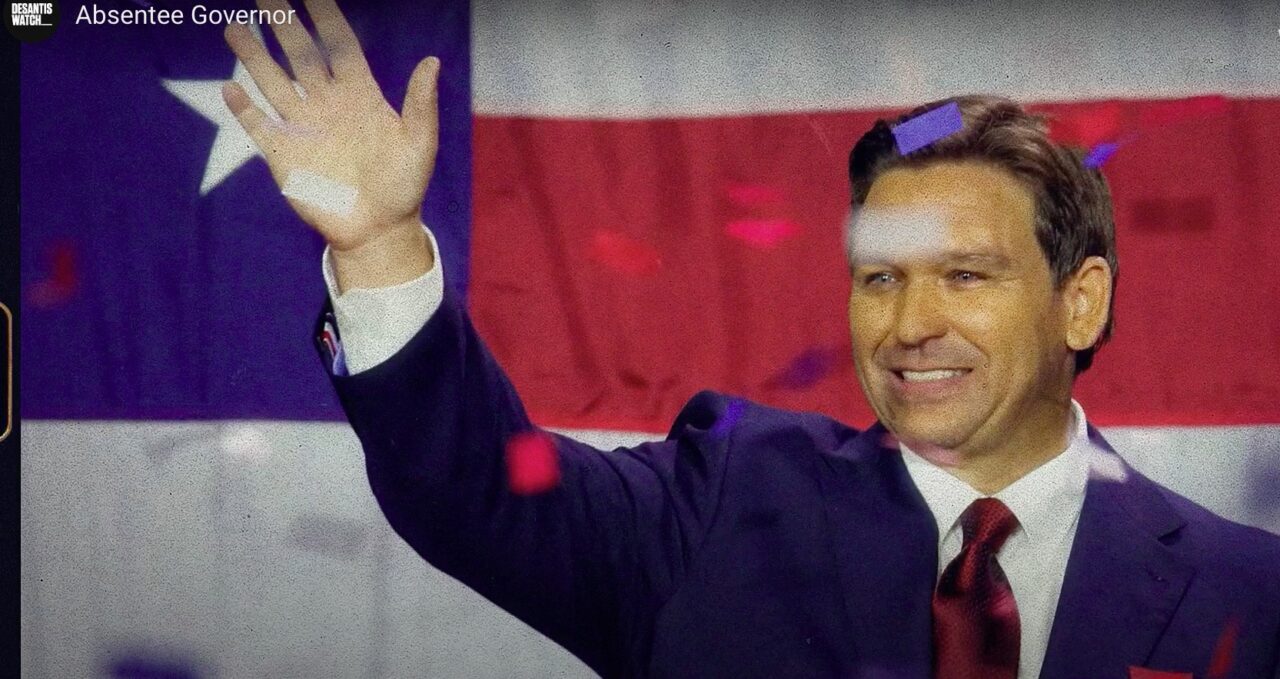 The group hits the Governor over his expected schedule packed with events while running for President.
On the eve of Gov. Ron DeSantis' announcement that he's entering the presidential race, his fiercest critics are teeing up a video arguing there's one thing he won't be doing: working effectively as Florida's Governor.
DeSantis Watch, a partnership between Florida Watch and Progress Florida, released "Absentee Governor" on their social accounts slagging the Governor for running for higher office while his constituents must show up for work. The group also hit DeSantis for giving speeches while parts of the state flooded out.
The Governor thinks he's above the law, a narrator intones, after explaining that DeSantis and his "rubber stamps in the Florida Legislature" are changing the "resign to run" law (SB 7050) to make clear that he won't have to leave the Governor's Mansion as he pursues the White House.
"How can the Governor of more than 22 million people spend a year and a half crisscrossing the country and serve the people of Florida?" the narrator asks rhetorically as freeze frames of some of DeSantis' most animated expressions flash. "He can't."
Photos of the Governor, purportedly on the out-of-state campaign trail and standing in confetti, are interspersed with scenes that appear to be from the mid-April disaster DeSantis did not don white boots to show up to. Fort Lauderdale was dealing with record rainfall and flooding that left an estimated $100 million in destruction in its path while DeSantis was on a swing through Ohio.
"While Floridians work hard to keep a roof over their heads and food on the table, Ron DeSantis is abandoning our state to advance his own political ambitions," said Natasha Sutherland, DeSantis Watch constituencies director, in a news release accompanying the video.
"The people of our state are being crushed by Ron DeSantis' affordability crisis and they deserve better than an absentee Governor looking to run away from the problems he has created," she added.
Descending notes on a piano get louder as the video wraps up and the screen goes black, except for the DeSantis Watch logo.
"Ron DeSantis continues to focus on his political ambitions while ignoring the needs of everyday Floridians. We deserve elected leaders who show up for their job, just like the rest of us," the narrator wraps up, with a note of scorn.