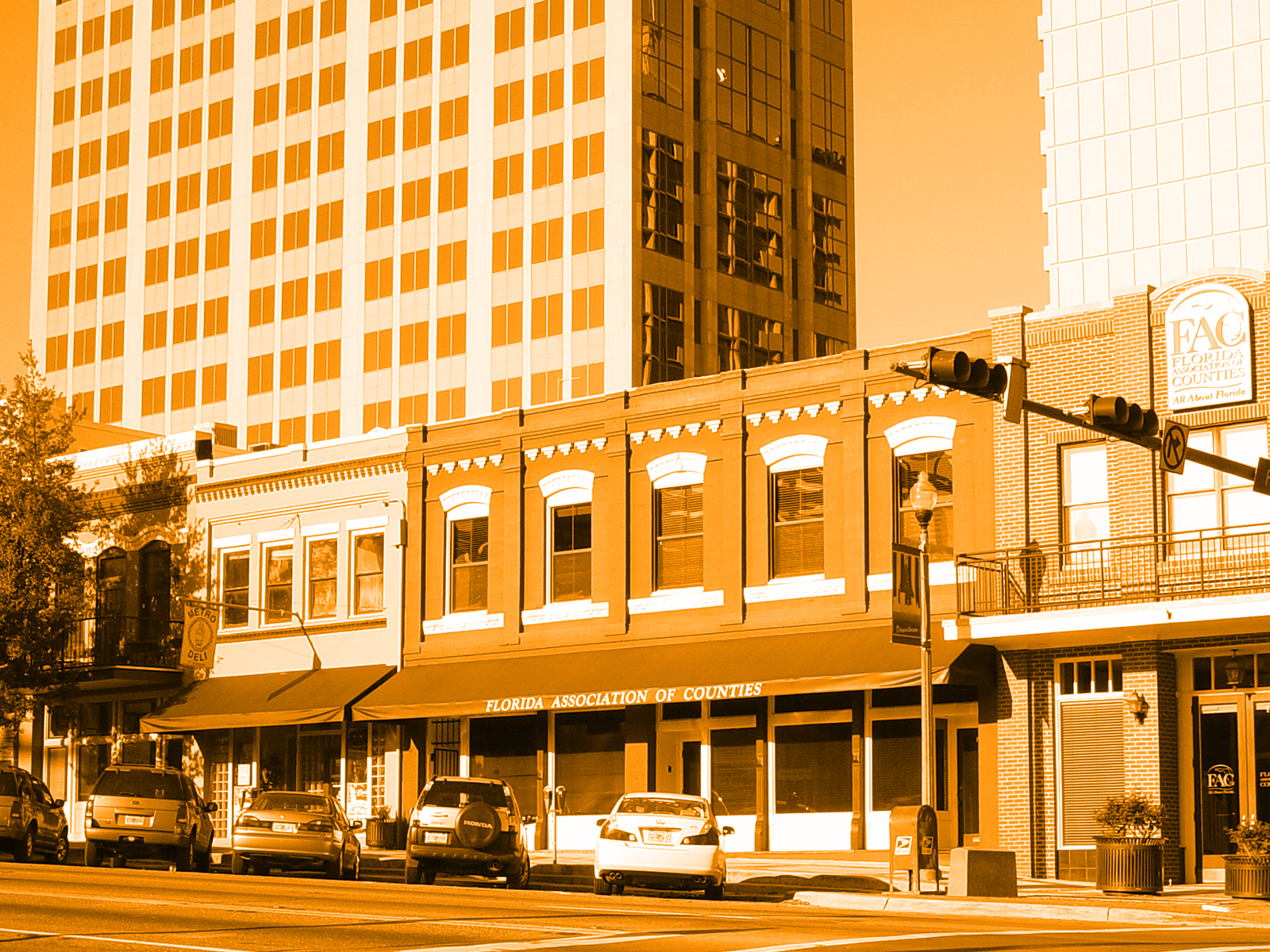 Your day is better when you start it with a first read on what's happening in Florida politics.
Good Wednesday morning.
Another year, another trip round the sun for Rob Johnson of The Mayernick Group. He's a great dad and husband, partner and friend.
Here's to you, Rob.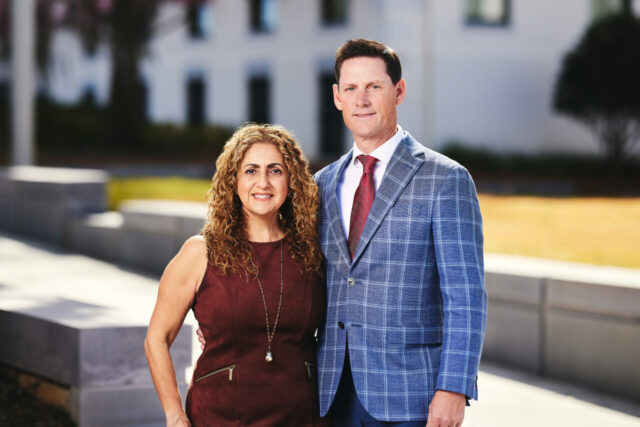 ___
Yes. Today is the day Gov. Ron DeSantis is expected to announce his presidential campaign. You'll see plenty about that below. Before you scroll down and dive into the 2024 coverage, PinPoint Results has news to share.
The lobbying and consulting firm is bringing on Vance Coley as a consultant. In his new role, Coley will provide lobbying services at both the legislative and executive branch levels and will also lead PinPoint's Grant Consulting Services sector.
As the firm's newest service offering, the PinPoint team will provide clients with a full array of grant consulting services including grant writing, strategic consulting, and grant opportunity assessment and funding analysis.
"We continued to see a recurring, unmet need in the grants consulting space, and we made the business decision to expand our firm's services to meet this need," PinPoint Results founding partner Robert Beck said.
"Vance is the perfect person to lead this initiative for us. He's smart, determined, strategic, and he's hit the ground running with the energy and experience our clients deserve. Vance's deep experience in securing grant funding and supporting community recovery efforts in the panhandle following Hurricane Michael, coupled with his ability to build strong, collaborative relationships between public officials and the private sector provide incredible value."
Now seven consultants strong, the PinPoint team continues to deliver results for its clients in the legislative appropriations and policy arena, procurement, and now, in strategic grants consulting.
In addition to Beck and Coley, the PinPoint team includes co-founder and managing partner Tanya Jackson, former House Speaker Pro-Tempore Marti Coley, Bryan Cherry, Andrea Gheen and Jason Maine.
— SITUATIONAL AWARENESS —
Tweet, tweet:
America is worth the fight… Every. Single. Time. pic.twitter.com/lWNQ3DIXgp

— Casey DeSantis (@CaseyDeSantis) May 23, 2023
—@BenjySarlin: So, will DeSantis be announcing as one of those little circle avatars on audio, surrounded by other rando accounts? That's the clip we're going to be seeing all day on the news? Or are they going to do video somehow?
—@Jason_Garcia: As Elon Musk prepares to help Ron DeSantis launch his presidential campaign, a reminder that Musk's SpaceX lobbied for a bill (SB 1318) that's now waiting for DeSantis' signature and would protect SpaceX and other space companies from lawsuits following an explosion or a crash.
—@JimRosicaFL: As of 3:30 p.m., @theflstandard — widely recognized as the unofficial house organ of the DeSantis political operation — is neither reporting nor knocking down the Musk/DeSantis/Twitter Space story.
—@AnthonyClose: Can you imagine the backlash that would occur if President (Joe) Biden announced his re-election campaign in a conversation with Mark Zuckerberg on Facebook? Fox News hosts would be crying for a month straight.
—@RalstonReports: A DeSantis-Musk ticket would be formidable.
Tweet, tweet:
Speaking of DeSantis, he is back in Nevada mailboxes this week with his monthly pitch courtesy of the PAC run by his old roomie, Adam Laxalt.

Short version: He will never back down, believes in freedom and stood up to the "misguided corporate power" of Disney.#WeMatter pic.twitter.com/6teBwczBeN

— Jon Ralston (@RalstonReports) May 23, 2023
Tweet, tweet:
Literally nobody except the press is talking about removing McCarthy right now. https://t.co/aYMwI0Wfnf

— Matt Gaetz (@mattgaetz) May 22, 2023
Tweet, tweet:
Capitol news media kicked out of a bill signing ceremony that followed immediately after cabinet meeting. pic.twitter.com/Ke6ESzoiz5

— Jeffrey Schweers 🐊 (@jeffschweers) May 23, 2023
Tweet, tweet:
Pretty spectacular day in the Everglades… pic.twitter.com/vebwayGNkc

— Jenny Staletovich (@jenstaletovich) May 23, 2023
Tweet, tweet:
This team is the heart of @SimplyFl Community Engagement team. They are all rockstars doing great work with our community partners across the state! pic.twitter.com/XCFyzSM83a

— Samantha Bierwiler Ferrin (@SamBFerrin) May 23, 2023
— DAYS UNTIL —
Florida Chamber 2023 Florida Prosperity & Economic Opportunity Solution Summit — 2; NBA Finals begin — 8; 'Spider-Man: Across the Spider-Verse' premieres — 8; DeSantis to speak at 2023 NCGOP State Convention — 16; The 2023 Tonys — 19; Disney and Pixar's 'Elemental' premieres — 23; 'The Flash' premieres — 23; DeSantis to headline Nevada PAC's annual basque fry — 24; 'Secret Invasion' premieres on Disney+ — 28; 'The Bear' returns to Hulu — 29; Florida Chamber 2023 Florida Learners to Earners Workforce Solution Summit — 34; 'Indiana Jones and the Dial of Destiny' premieres — 37; 'Mission Impossible: Dead Reckoning — Part One' premieres — 51; Florida Chamber 37th Annual Environmental Permitting Summer School — 57; Christopher Nolan's 'Oppenheimer' premieres — 62; 'Captain Marvel 2′ premieres — 69; Beyoncé's 'Renaissance' tour in Tampa — 83; Florida House Fall 2023 Interim Committee Meetings begin — 117; Martin Scorsese's 'Killers of the Flower Moon' premieres — 135; 2023 Florida Chamber Annual Meeting & Future of Florida Forum — 152; 'Dune: Part Two' premieres — 166; Ridley Scott's 'Napoleon' premieres — 181; Florida's 2024 Regular Session begins — 230; South Carolina Democratic Primary — 247; New Hampshire and Nevada Democratic Primaries — 261; Georgia Democratic Primary — 266; Michigan Democratic Primary — 278; 'A Quiet Place: Day One' premieres — 289; 2024 Oscars — 291; 'Spider-Man: Across the Spider-Verse' Part 2 premieres — 311; 'Kingdom of the Planet of the Apes' premieres — 366; Opening Ceremony of the 2024 Olympic Games — 429; 'Thunderbolts' premieres — 429; Georgia Tech to face Florida State in 2024 opener in Dublin — 462; 'Blade' reboot premieres — 475; 'Deadpool 3' premieres — 536; 'Fantastic Four' reboot premieres — 682; 'Avengers: The Kang Dynasty' premieres — 709; 'Avengers: Secret Wars' premieres — 898.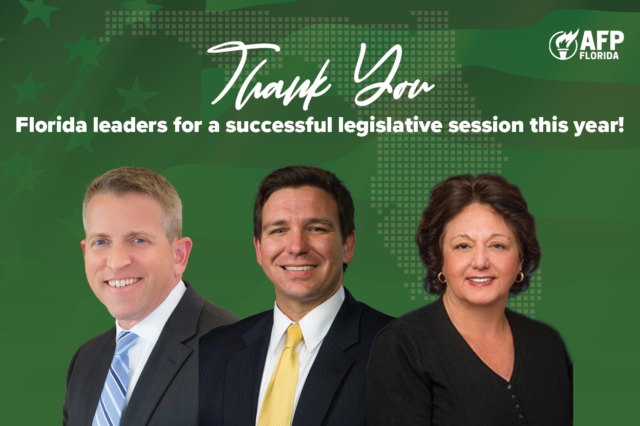 — TOP STORY —
"Ron DeSantis will launch his presidential bid with Elon Musk" via Dasha Burns and Matt Dixon of NBC News — Musk and DeSantis will host an event on Twitter Spaces, the site's platform for audio chats, on Wednesday at 6 p.m. ET. It will be moderated by David Sacks, a tech entrepreneur who is a Musk confidant and DeSantis supporter.
That same evening, the campaign will release a launch video, and DeSantis will begin visiting several early states after Memorial Day.
The relationship could be a significant boost for DeSantis by giving him an introduction to, and credibility with, Musk's massive following — including his 140 million Twitter followers. But it could prove a burden should DeSantis become distracted by the tycoon's many controversial comments.
The launch will closely tie together the billionaire tech mogul with one of the Republican Party's rising stars. Musk has been an admirer of DeSantis, who also regularly chides corporate media. Last year, Musk said he would support the Governor if he were to run for President.
The DeSantis team has been in talks with Musk for at least the last few weeks, according to a source familiar with the discussions. In those conversations, the source said, Musk has indicated he doesn't think former President Donald Trump can win back the White House.
"He's interested in the future, and he's interested in winning again," the person said.
Tweet, tweet:
Big if true… 🙂https://t.co/Jrm528DPpA

— Casey DeSantis (@CaseyDeSantis) May 23, 2023
"DeSantis, Musk mutual admiration society preceded 2024 launch" via A.G. Gancarski of Florida Politics — DeSantis is going to officially kick off his presidential campaign Wednesday evening on a Twitter space with CEO Musk. The symposium will offer more evidence of the mutual admiration society between the two. In June 2022, Musk suggested DeSantis might be his man in 2024. Asked who he was leaning toward on Twitter, he said "DeSantis." He then said part of the argument was viability, pointing out that he "supported (Andrew) Yang last time, but DeSantis has a better chance of winning." For his part, DeSantis offered a quip: "With Elon Musk, I would say: I welcome support from African Americans."
"Bret Baier throws cold water on DeSantis run: 'Something has to change dramatically' for him to win" via Ken Meyer of Mediaite — Baier assessed that the 2024 Republican Primary will have to experience an earthshaking development for DeSantis to surpass Trump. Baier joined America Reports reacting to the news that DeSantis will officially join the 2024 presidential race in an upcoming Twitter Spaces event with Musk. As Baier spoke about how Biden seems to anticipate a rematch with Trump, he noted the reality that Trump still "overwhelmingly" tops DeSantis in the polls.
"What DeSantis gains from announcing his candidacy on Twitter" via Jeffrey Blehar of the National Review — I see certain advantages. It breaks the mold if nothing else. By not going the traditional route, DeSantis gets a brief nod as an innovator but, more importantly, puts himself out where the voters (in the age 18-49 demographic) he needs to persuade congregate. And if you say, "Yeah, but I won't be watching," then don't worry — at least 40% of the people you follow will be, so you'll hear all about it regardless. Because do you know who else tends to disproportionately congregate on Twitter? That's right, mainstream media journalists and commentators. Second, to be blunt: Musk, while intelligent, is not exactly a hard-hitting interviewer.
"DeSantis is launching his campaign on Twitter with Musk. Does that make him a genius or an idiot?" via Ben Mathis-Lilley of Slate — It's smart because: You/we are currently thinking about DeSantis' campaign announcement — a bonus of attention he might not have received if he'd held it in a more conventional setting. Musk is known to more high-information readers as an enemy of American social justice causes who believes that liberal speech norms are too restrictive about what one is "allowed" to say regarding race and gender. If you find either (or both) of those identities admirable, you might be the kind of voter who could support a candidate who claims to have made Florida into a kind of anti-woke free-market utopia. It's dumb because a relatively small number of voters are going to be interested in clicking an oblong purple button on Twitter.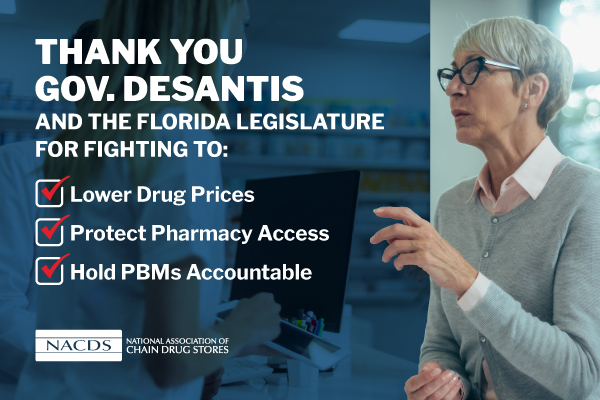 — LIFTOFF —
"How DeSantis plans to jolt the GOP Presidential Primary and seize back the narrative" via Steve Contorno of CNN — Now as he's set to announce his 2024 White House bid on Wednesday, DeSantis is preparing to once again jolt his rivals, the political class and the media with an aggressive schedule and unconventional approach to a presidential campaign. DeSantis' political team is plotting an unpredictable, relentless blitz of the political map designed to quickly get the Republican in front of thousands of Primary voters, stir the pot and invite contrasts between the 44-year-old Governor and the campaigns of the aging front-runners in each party, according to people familiar with the planning. "Just wait," a Republican fundraiser close to the campaign teased.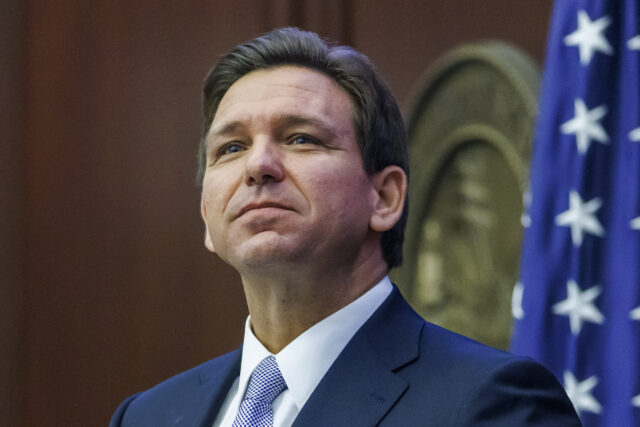 "Don't expect DeSantis to go scorched-earth against Donald Trump" via Natasha Korecki of NBC News — DeSantis will be judicious, or as his team puts it, "strategic," about crossing into Mar-a-Lago territory. The Governor will mostly ignore the daily Trump taunts and will take the former President head-on only in specific circumstances — particularly on policy. To the DeSantis team, it's just their political reality. "If they want to hand Donald Trump the nomination, I suppose they can go about doing that. But there's a reality that a lot of Trump supporters are Ron DeSantis fans, and a lot of Ron DeSantis supporters are Trump fans, or at least probably voted for the guy twice," said a DeSantis adviser. "Why make political math more difficult for yourself — needlessly?"
"Pro-Trump PAC thumps DeSantis for 'out-of-touch' Twitter campaign launch plan" via Jesse Scheckner of Florida Politics — Trump is a self-described billionaire whose commercial brand is predicated on luxury and exclusivity. But according to a group backing his bid to retake the White House, it's DeSantis who is an elitist. On the eve of DeSantis' expected campaign launch for President, reportedly to take place on Twitter, the pro-Trump super PAC MAGA Inc. is bashing his former ally for choosing the social media platform for his announcement and a four-star hotel for his after-party. "This is one of the most out-of-touch campaign launches in modern history. The only thing less relatable than a niche campaign launch on Twitter is DeSantis' after party at the uber-elite Four Seasons resort in Miami," MAGA Inc. spokesperson Karoline Leavitt said in a statement.
"DeSantis lines up business leaders to raise money for 2024 presidential run" via Brian Schwartz of CNBC — The bundler list, which was first provided to CNBC, includes business leaders from industries ranging from real estate to finance. Bundlers will gather at the Four Seasons Hotel in Miami from Wednesday through Friday. They'll receive briefings from campaign staff and call around to raise money for the campaign. The DeSantis campaign's bundler list includes David Horowitz, the Chair of the Horowitz Group, a family office and real estate investment firm based in California. Horowitz has previously donated $25,000 to the pro-DeSantis PAC Friends of Ron DeSantis, which was rebranded with new leadership as the Governor moved to launch his bid for the White House.
"'We've got a real dilemma': How 'Never Trump' Republicans view DeSantis vs Trump" via Alex Roarty of McClatchy D.C. — Fergus Cullen is wary of DeSantis' conflict with Disney, dislikes how the Governor once used his kids in a campaign ad, and doubts he'd support the Florida Republican's presidential candidacy if it were any other election. And yet Cullen, the former Chair of the New Hampshire GOP and an avowed member of the "Never Trump" movement, is still open to the Florida Republican's White House bid — almost exclusively because of his deep dislike of Trump. "We've got a dilemma on our hands, and I'm trying to be pragmatic here," Cullen said. "Trump is an existential threat not only to the country but to the Republican Party's prospects to be competitive."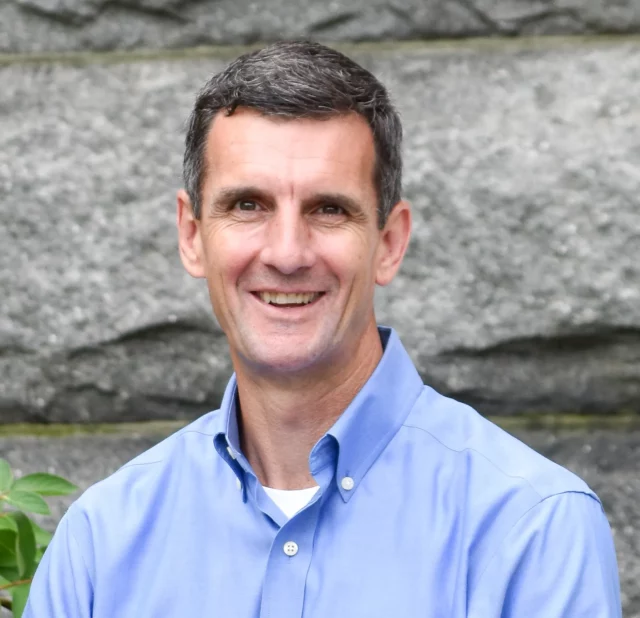 "Trump aides mock DeSantis for 'out of touch' campaign launch plans" via Brett Samuels of The Hill — Allies of Trump ridiculed DeSantis on the eve of his 2024 presidential campaign launch, bashing the Florida Governor for making his expected announcement on Twitter and mocking his campaign rollout. "This is one of the most out-of-touch campaign launches in modern history. The only thing less relatable than a niche campaign launch on Twitter, is DeSantis' after party at the uber-elite Four Seasons resort in Miami," Karoline Leavitt, a spokesperson for the Trump-aligned Make America Great Again Inc., said in a statement. "Every day more and more Americans are realizing just how out of step Ron DeSantis is with their values and how unelectable he really is," Leavitt added.
Ad hammers DeSantis on 'resign-to-run' change — DeSantis Watch is releasing a new digital video, titled "Absentee Governor," claiming the Governor is focusing on his political career at the expense of solving the problems facing everyday Floridians. The video dropped soon after DeSantis signed a wide-ranging elections bill that included a provision allowing him to run for President without giving up the Governor's Mansion. "While Floridians work hard to keep a roof over their heads and food on the table, Ron DeSantis is abandoning our state to advance his own political ambitions," said DeSantis Watch Constituencies Director Natasha Sutherland. "Whether it is spending millions of taxpayer dollars in court to defend unconstitutional laws or simply having his rubber stamps in the Legislature change it for him, Ron DeSantis clearly does not believe he should play by the same rules as the rest of us."
To watch the ad, please click on the image below: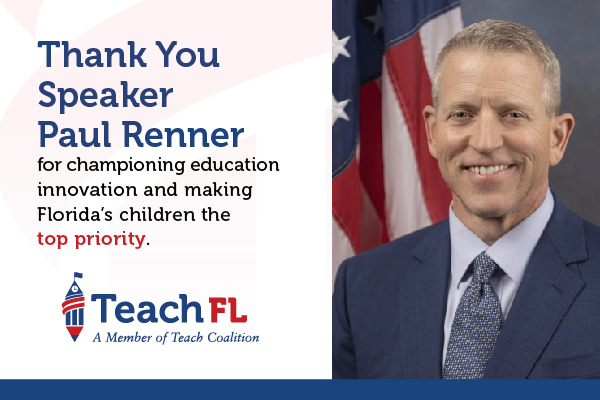 — MORE 2024 —
"DeSantis gains first Georgia 2024 endorsement in Rep. Rich McCormick" via Eric Daugherty of Florida's Voice — Rep. McCormick endorsed DeSantis for President in 2024, the first major Georgia endorsement for DeSantis, who has not yet declared a run yet. He is rumored and expected to announce officially at some point this week. In a video, McCormick said that under Biden and Democrat policies, crime is "overrunning our cities," the "southern border is a wreck," China is being "empower[ed]" and the union "has suffered."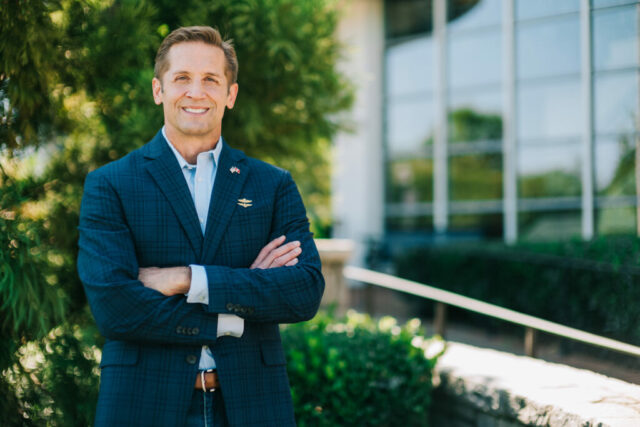 "How Vivek Ramaswamy helped make Martin Shkreli the 'pharma bro'" via Daniel Lippman of POLITICO — Ramaswamy, the Republican presidential candidate who made a fortune in biotech, once engaged in a significant investment in a biotech company run by disgraced investor Shkreli. Shkreli, the oft-described "pharma bro" who went to prison for four years for committing securities fraud and securities fraud conspiracy after he gained notoriety for dramatically raising the cost of a lifesaving anti-parasitic drug, said in a YouTube video in mid-April that Ramaswamy was at one point his "biggest investor" and called him "a friend."
"Virginia Gov. Glenn Youngkin reconsiders 2024 bid" via Juliegrace Brufke and Mike Allen of Axios — Youngkin is reconsidering after earlier taking himself out of the race as polls made Trump look increasingly formidable. Youngkin, 56 — who beat former Virginia Gov. Terry McAuliffe for the Old Dominion Governor's Mansion in 2021 — is a leading potential future face of the Republican Party. He's Christian and conservative — but not as Trumpy as many of the GOP's current stars. Youngkin told Richmond reporters in April he was focused on this fall's Virginia legislative races. But that has changed amid a rocky few months for DeSantis, who is expected to announce his presidential candidacy.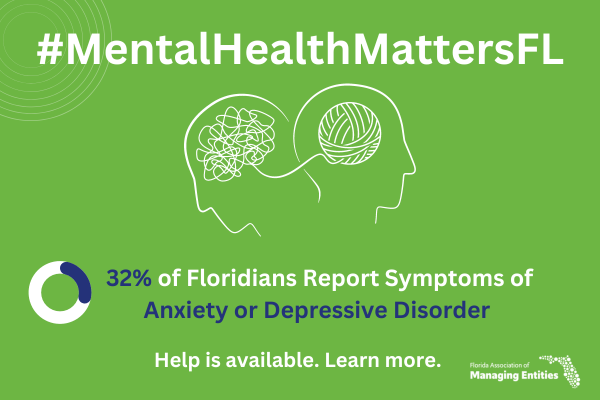 — DESANTISY LAND —
"She stormed the Capitol on Jan. 6. Then DeSantis made her a state regulator" via Will Carless of USA Today — After the rally, as a crowd marched toward the Capitol, some of the Florida contingent peeled off. But Sandra Atkinson, who had just been elected Chair of Okaloosa County's Republican Party, kept marching. Two months later, Atkinson's name emerged in bold type, in an announcement from DeSantis. She was being given a new job: The Governor was appointing her to a statewide regulatory board.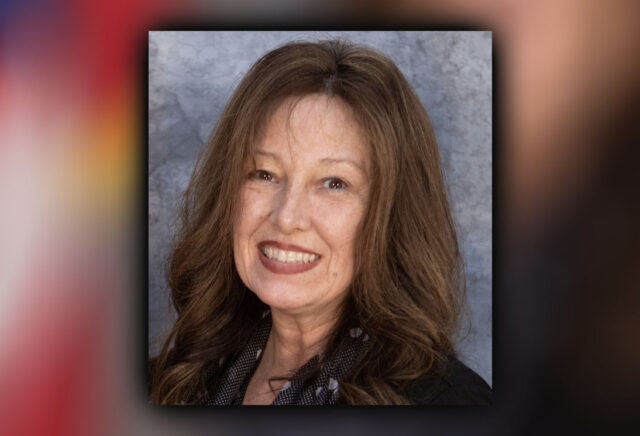 "DeSantis wants to 'make America Florida.' That could mean many more uninsured" via Noah Bierman of the Los Angeles Times — DeSantis, who has promised to "make America Florida" is best known nationally for his opposition to pandemic-era vaccine mandates and school closures and his efforts to restrict the teaching of gender identity and systemic racism in schools. DeSantis has also continued a long Florida GOP tradition of blocking the expansion of insurance coverage. As a result, Florida has one of the highest rates of uninsured residents in the country. The result of California's and Florida's policy choices is that the same person who would easily qualify for insurance in Riverside might find themselves uninsured in Orlando. Without proper coverage, many Floridians depend on a patchwork of services that often drive-up costs to taxpayers and leave patients with crippling debt, undertreated illnesses or both.
"DeSantis envisions shaping '7-2 conservative majority' on Supreme Court" via Hannah Knowles of The Washington Post — DeSantis previewed more of his 2024 pitch Monday night with a new emphasis on the next President's ability to push the Supreme Court further to the right, calling for new justices in the mold of Clarence Thomas and "improvements" to others such as Chief Justice John G. Roberts Jr., a Republican appointee who has sometimes sided with the court's liberal wing. Speaking to a Christian media conference in Orlando, the soon-to-be GOP presidential candidate also leaned into the idea that he could serve eight years if elected, an implicit contrast with Trump, the Republican polling leader, who could serve only four more years.
"DeSantis says his 2018 Trump tribute ad was 'satirical'" via A.G. Gancarski of Florida Politics — DeSantis took aim at those who took seriously his ad from 2018's Primary campaign with DeSantis teaching one of his children how to "build the wall," and reading from The Art of the Deal. "Well, if you watch that, I mean, you know, it was a satirical ad," said the Governor who was described in the spot as a "pit bull Trump defender." "It was a little tongue in cheek, but that was, you know, many years ago." "I was running, and we wanted to get some notoriety. And so, I knew if we did that, that it would cause the press to go berserk, and what they would do is they would be outraged by it."
"DeSantis doesn't expect to collect Social Security, Medicare" via A.G. Gancarski of Florida Politics — During an interview with John Stossel, the Governor was blunt in saying Social Security and Medicare currently weren't built for the long haul, as he defended potential changes to the programs. "I think a lot of younger people like me are receptive to this because I don't assume we're going to get any of this at this point right now," the 44-year-old Republican said, before floating unspecified changes. "I would not do things for people that are currently receiving these benefits because they've been made promises and we've got to fulfill them," DeSantis added. "The discretionary spending is funding agencies that are doing things that are hostile to the rights of the American people and have really been weaponized against factions of society that the elite ruling class doesn't like."
"Floridians have to rely on flight-tracking UCF student to know where DeSantis is" via the Miami Herald editorial board — Florida has already gotten a bellyful of DeSantis' destructive penchant for secrecy. The most recent example came less than two weeks ago when he signed into law a measure designed to undercut the state's strong, open-records tradition and conceal information about his travel. He claims the law, which exempts records of his travels from public records requests and also allows the administration to hide records of visitors to the Governor's Mansion, is about security. That's hard to believe when the law even applies retroactively. He's scrubbing his history, too and it's all happening, conveniently, as he prepares to announce his run for the Republican nomination this week.
— LEGISLATIVE —
"Tax package, elections bill sent to DeSantis on eve of expected presidential announcement" via Christine Jordan Sexton of Florida Politics — Legislative leaders sent 38 bills to DeSantis on the eve of his expected Twitter announcement that he's running for President. Among the bills sent to DeSantis are a tax-cut package (HB 7063) slated to take effect in June and an elections bill (SB 7050) containing many changes promoted by Secretary of State Cord Byrd, including one that ensures DeSantis would not need to resign to run for President. Much of the $1.3 billion tax package focuses on sales tax, including permanent sales tax cuts for diapers and incontinence products, which will save consumers an estimated $27.5 million per year; baby and toddler products; worth $158.7 million per year; and oral hygiene products, worth $39.8 million a year.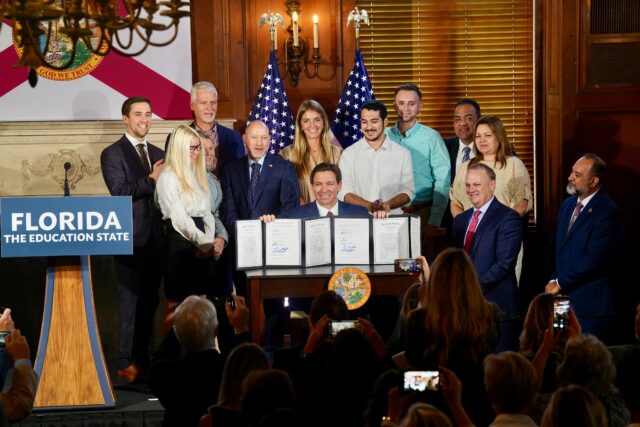 "Black Florida lawmakers support NAACP travel boycott of state" via Jacob Ogles of Florida Politics — The Florida Legislative Black Caucus held a vote to stand with the civil rights group, even after the NAACP issued a travel advisory discouraging tourism to the state "The Florida Legislative Black Caucus strongly opposes Gov. Ron DeSantis' restricted discussions on race, gender expressions and sexuality, laws authorizing numerous book bans in schools, defunding of diversity, equity and inclusion programs at Florida public colleges, prohibition of health care for the transgender community and legislation allowing gun owners to carry a concealed weapon without a permit," the group said. Tampa Democratic Rep. Dianne Hart, the Caucus Chair, said a vote was taken Tuesday. The Legislature currently includes four Black Republicans, though only one remains a dues-paying member of the caucus, and none are active in the group, Hart said.
"Chinese citizens sue Florida over law barring them from owning houses" via Andres Picon of POLITICO — A group of Chinese citizens who live and work in Florida are suing the state over a new property law that threatens to restrict some people from China and a handful of other countries from purchasing homes and land in the state. The plaintiffs allege the law is discriminatory and stokes racial biases against Chinese Americans and undermines their financial freedom. DeSantis signed it into law, and it is set to go into effect on July 1. It bars Chinese citizens who are not United States citizens from purchasing homes in Florida, with few exceptions.
"Hurting a police dog in Florida will soon be punishable by up to five years prison" via Jesse Scheckner of Florida Politics — DeSantis is continuing his effort to make Florida the friendliest state in the union for first responders, including our most hirsute law enforcement workers and firefighters. This week, DeSantis signed HB 1047, which makes "maliciously touching, striking or causing bodily harm" to a police or fire rescue dog a third-degree felony, punishable by up to five years in prison or up to $5,000 in fines. The new law, which extends to police horses and dogs working with search-and-rescue teams, also applies equal punishment to resisting, obstructing, opposing or threatening violence against the animals.
Rest in power — "Harriet E. Singletary Rayner, mother of Michele Rayner-Goolsby, passes away" via Peter Schorsch of Florida Politics — Rayner, Rep. Rayner-Goolsby's mother, died on May 18. Rayner has posted tributes to her late mother several times on social media. "My mommy persevered through the injustices of the Jim Crow South to integrate the University of South Florida and become one of the first Black social workers in Pinellas County. She is Black history and excellence. Her legacy is unmatched," Rayner-Goolsby wrote. Rayner was 78 years old.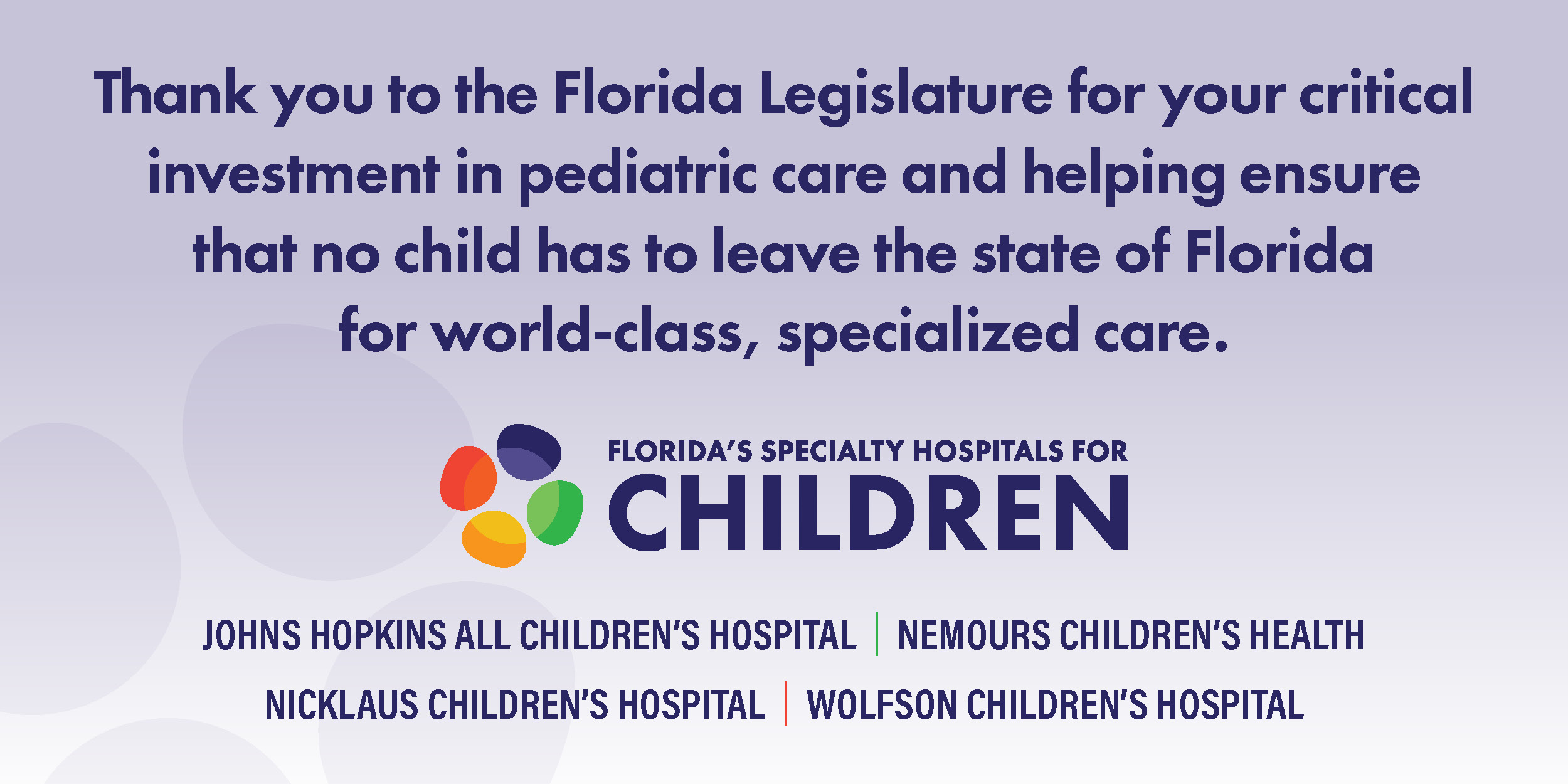 — LOBBYING COMP —
"Lobbying compensation: Rubin Turnbull enters Top 5 with $3M quarter" via Peter Schorsch of Florida Politics — The team at Rubin Turnbull & Associates has been hovering just outside of the Top 5 in lobbying pay rankings for a year, but it broke through in the first quarter of 2023. The firm led by Bill Rubin and Heather Turnbull topped $2 million in quarterly pay throughout 2022 and the trend carried past New Year's, with new compensation reports showing an estimated $2.96 million in earnings. Rubin Turnbull's legislative lobbying report lists 100 clients that paid the 11-member firm a combined $1.51 million in Q1. The 21st Century Family Empowerment Council accounted for about 10% of the total — it was marked down for $150,000. The firm's executive branch report featured a near-identical roster, and, unlike many other firms, the clientele largely paid the same for Rubin Turnbull's help lobbying the Governor and Cabinet as they did to retain them for legislative lobbying work.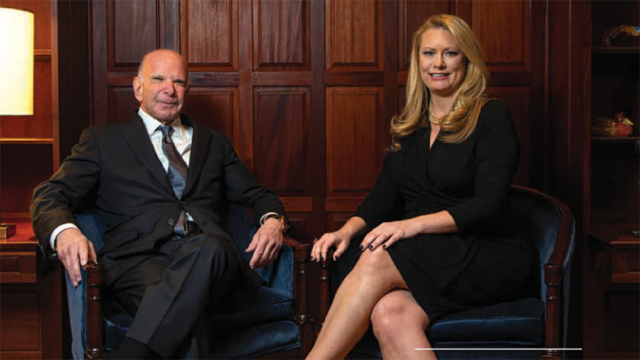 "Lobbying compensation: Becker scores $775K in Q1" via Drew Wilson of Florida Politics — Becker lobbyists Bernie Friedman, Ellyn Bogdanoff, Jose Fuentes, Yolanda Cash Jackson, Max Losner, Nicholas Matthews, Cody Rogers and LaToya Sheals represented about 90 clients in Q1, pulling in most of their lobbying the Legislature. Becker's legislative lobbying compensation report shows $765,000 in receipts. The top spot was split between the Florida Taxicab Association, Miami-Dade Expressway Authority and Vertex Pharmaceuticals, a Boston-based company that is a component of the S&P 500 and the Nasdaq 100. Each paid Becker $35,000 for legislative lobbying work last quarter.
"Lobbying compensation: Continental Strategy rockets into Top 15 with $1.2M Q1 haul" via Drew Wilson of Florida Politics — Former Ambassador and state Rep. Carlos Trujillo co-founded Continental alongside three established trial lawyers in early 2022, and the fast-growing team managed to pull down $1.9 million by the end of the year — enough to earn a spot among the Top 25 firms in the state. The firm climbed several more rungs in the first quarter of 2023, posting reports that show $1.23 million in receipts to start the year. Continental earned the bulk of its Q1 revenue from the executive branch. That compensation report lists 65 contracts worth a combined $735,000, with the most lucrative being a $45,000 contract with World Wide Technology.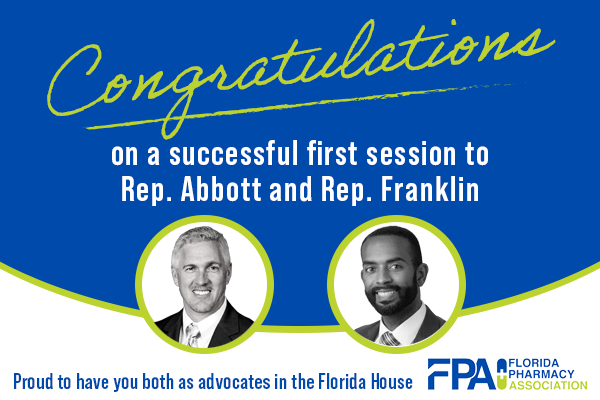 — STATEWIDE —
"Gov. DeSantis delays execution of South Florida killer" via Dara Kam of The News Service of Florida and Angie DiMichele of the South Florida Sun-Sentinel — DeSantis temporarily put a hold on the execution of Duane Eugene Owen and ordered a psychiatric evaluation of the death row inmate after his lawyers argued that he may be insane. Owen, 62, is slated to be executed by lethal injection on June 15. But DeSantis issued an executive order calling for three psychiatrists to evaluate Owen. According to the order, Owen's lawyers sent a letter to the Governor that included a neuropsychologist's "recent evaluation" saying that Owen "meets the criteria for insanity." A Miami Beach clinical psychologist evaluated Owen last week and determined he meets the criteria of schizophrenia, according to court records.
"Dem strategist calls Florida a 'terrorist state' after admitting she went there for spring break" via Brianna Lyman of Daily Caller — Aisha Mills said Monday on CNN that Florida is a "terrorist state," despite admitting she went there with her family for spring break. The NAACP issued a travel warning for Florida on Saturday, claiming the state "devalues and marginalizes" issues facing "communities of color." "Florida is openly hostile toward African Americans, people of color and LGBTQ+ individuals," the NAACP said. "Before traveling to Florida, please understand that the state of Florida devalues and marginalizes the contributions of, and the challenges faced by African Americans and other communities of color."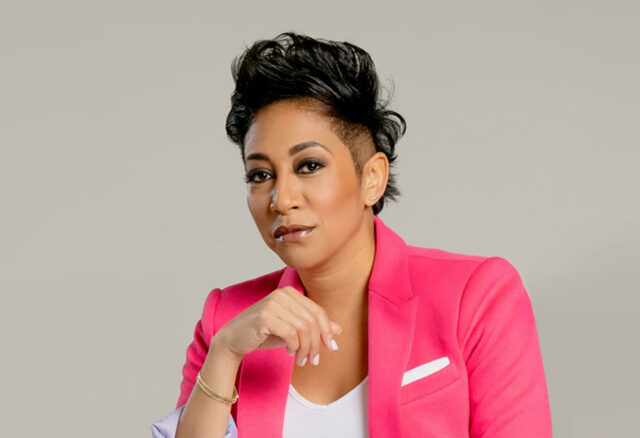 "VISIT FLORIDA leader Dana Young blasts travel warnings against the state as baseless partisan attacks" via Anne Geggis of Florida Politics — After a third advocacy group warned people about traveling to Florida, VISIT FLORIDA President and CEO Young blasted the advisories as partisan-motivated stunts full of inaccurate claims. The NAACP issued an advisory Saturday warning people that Florida is openly hostile to African Americans, people of color and the LGBTQ community as evidenced by its legislation restricting diversity, equity and inclusion programs in schools and universities. This comes after one from the League of United Latin American Citizens. The group cited legislation the Governor signed earlier this month that targets undocumented migrants and puts new rules on driving, employment and receiving health care.
"What's going on? Groups question Florida's Medicaid re-determination process" via Christine Jordan Sexton of Florida Politics — Fifty-two organizations are asking DeSantis to "pause" the state's Medicaid disenrollment efforts long enough to review the process and to ensure Florida families are being made aware they need to apply for the safety net health care program. The request comes after data showed that about 250,000 people were disenrolled from Medicaid in April, most of whom were purged from the program for procedural reasons.
— SKED —
Happening today — The State Board of Education meets: 9 a.m., Miami-Dade College, Hialeah Campus, 1780 West 49th St., Hialeah.
Happening today — The state Re-employment Assistance Appeals Commission meets: 9:30 a.m., 1211 Governors Square Blvd., Suite 300, Tallahassee. Call-in number: 850-988-5144. Conference ID: 175899214
Happening today — The Citizens Property Insurance Corp. Consumer Services Committee meets: 12:30 p.m., meeting link here. Call-in number: 1-786-635-1003. Code: 97781432199.
Happening today — The Florida Cybersecurity Advisory Council meets: 1:30 p.m., University of Florida, Emerson Alumni Hall, 1938 West University Ave., Gainesville.
Happening today — The Broward County legislative delegation — Chair Patricia Williams and Sen. Jason Pizzo — will discuss the 2023 Legislative Session: 6:45 p.m., Florida Atlantic University, Davie Campus, 3200 College Ave., Davie.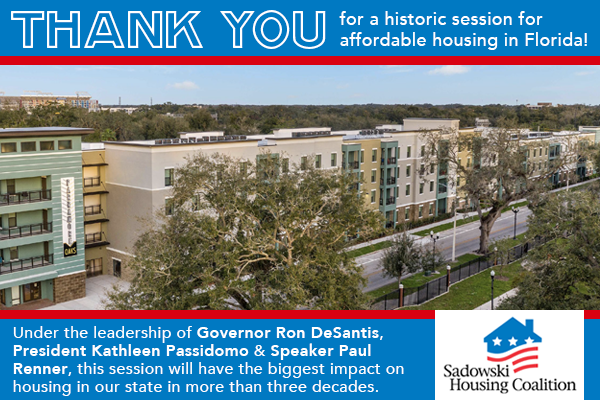 — D. C. MATTERS —
"Bling bling: Vern Buchanan racks up film awards as questions about political future keep Florida guessing" via Peter Schorsch of Florida Politics — It's not that the native Michigander is suddenly pledging allegiance to Steph Curry or spending vacations on Disney Cruise Lines (he's missing out), it's that all are recipients of the just-announced 44th annual Telly Awards — billed as "the world's largest honor for video and television across all screens." Buchanan brought home two statues in the categories of "best biography" and "directing" in a non-broadcast production for the film depicting his life story. The movie, produced by longtime Buchanan adviser and confidant Max Goodman, had already picked up six trophies this award season, including two golds from the AVA Digital Awards and one for "best interactive media documentary" from the Hermes Creative Awards.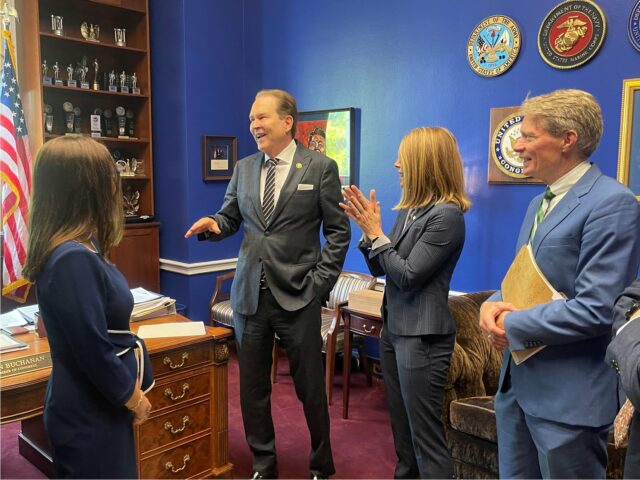 "María Elvira Salazar will introduce bipartisan immigration-reform bill in Congress" via Antonio Maria Delgado of the Miami Herald — With hundreds of thousands of migrants stranded in Mexico while trying to reach the United States, Miami U.S. Rep. Salazar is introducing a bill in Congress that she believes addresses the strident issues that for decades have kept the two main political parties apart on immigration reform. The initiative — which Salazar says is the first bipartisan immigration bill introduced in Congress in the last 10 years — would create a legal pathway for the estimated 12 million illegal immigrants already inside the United States, while at the same time allocating billions of dollars to increase border security, an effort that would be paid by the immigrants themselves.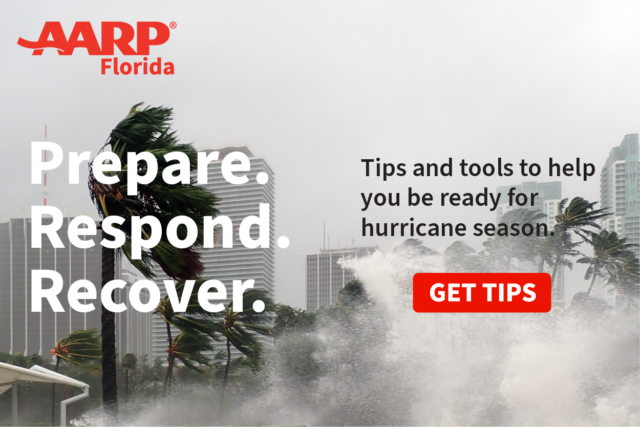 — LOCAL: S. FL —
"Miami, Fort Lauderdale tourism leaders react to NAACP advising travelers to avoid Florida" via Michael Butler and Omar Rodríguez of the Miami Herald — Two top South Florida tourism leaders — David Whitaker, CEO of Greater Miami Convention & Visitors Bureau, and Stacy Ritter, CEO of Visit Lauderdale — shared thoughts on the potential effects of the NAACP recently advising people of color to expect hostile treatment if they travel to Florida. The NAACP issued a travel advisory Saturday in response to DeSantis' attempts to ban books about race and LGBTQ+ identities, reject a new Advanced Placement African American Studies course and bar diversity, equity, and inclusion programs in Florida colleges.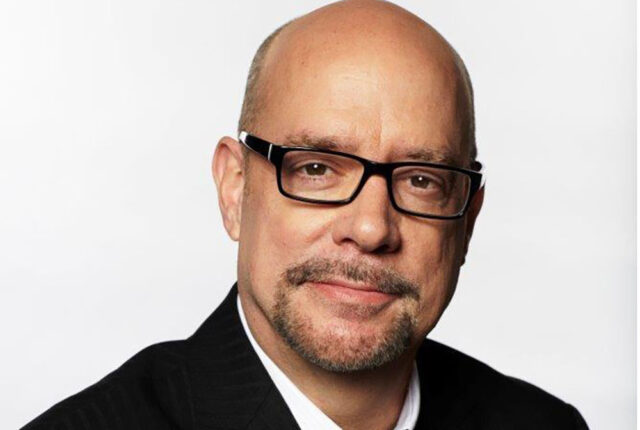 "New civilian panel starts investigating reports of Miami-Dade police misconduct once again" via Daniel Rivero of WLRN — Three years after the Miami-Dade County Commission voted to create a new civilian panel to oversee allegations of abuse by the Miami-Dade Police Department officers, the panel is gearing up to finally hear its first case next week. But the milestone comes at a precarious time. The Florida Legislature earlier this month passed a measure transferring all the Miami-Dade Police Department to whoever is elected Sheriff in November 2024; if the police department is dissolved in its entirety, the elected Sheriff would have the ability to opt out of the oversight mechanism.
"Developer paid Miami's Mayor $170K to push his project, company records state" via Joey Flechas, Jay Weaver and Sarah Blaskey of the Miami Herald — A developer quietly paid Miami Mayor Francis Suarez at least $170,000 over the past two years to help cut through red tape and secure critical permits for his stalled real estate project in Coconut Grove. Notes of company meetings held last summer and fall by the development firm Location Ventures indicate that CEO Rishi Kapoor was having difficulties getting plans approved for his URBIN Coconut Grove complex as he tried to assure jittery investors that Suarez would help resolve the problem. The meeting notes, which were provided to investors to appease their frustrations over repeated delays on the $70 million mixed-use project, made his role clear: "Mayor Suarez to assist in pushing this along."
"Miami ordered to draw new voting map months before elections for 3 Commission seats" via Joey Flechas of the Miami Herald — U.S. District Judge K. Michael Moore has ordered the city of Miami to draw a new voting map with different district boundaries, shifting political battle lines months before elections for three City Commission seats. Moore's order comes amid a lawsuit brought by community groups accusing the city of racial gerrymandering when Commissioners sought to preserve the ethnic makeup of the five-person board. The judge ordered the city to collaborate with the community groups, represented by lawyers from the American Civil Liberties Union, to create a new map over the next 30 days. In a court filing last week, ACLU attorneys said they would be prepared to present one or more alternative maps "very shortly."
"Will Hialeah Mayor Esteban Bovo run for a new office? His fundraising is in full swing" via Verónica Egui Brito of the Miami Herald — In a significant election year in Hialeah when four seats on the City Council will be contested, politicians have already launched their fundraising campaigns — even one who does not appear on the ballot: Mayor Bovo. According to public election records, during the month of April, Bovo raised $207,249.99 through his A Better Hialeah political action committee. In total, he's raised around $430,000 for the committee since winning the Mayor's race in November 2021. Bovo isn't up for re-election until 2025. But that bounty, which includes thousands in recent contributions from companies with city business, gives Bovo significant resources to put behind other candidates and causes ahead of the November election.
"DeSantis, other officials uphold Martin County's controversial rural-lifestyle land use" via Lina Ruiz of Treasure Coast Newspapers — The controversial rural-lifestyle land use, which was passed here in September but held up by a challenge at the state level, will move forward after state officials ruled that it complied with the county's Comprehensive Plan, reversing a state administrative judge's decision. The Administration Commission — comprising Gov. DeSantis, Agriculture Commissioner Wilton Simpson, Attorney General Ashley Moody and Chief Financial Officer Jimmy Patronis — voted unanimously in favor of Martin County and rural lifestyle, paving the way for more-intense development just outside of the county's urban-service boundary. The County Commission had approved the rural lifestyle in a 3-2 vote.
"Police drop condo pool complaint apparently filed by Justice Renatha Francis, finding 'no indicator' woman neglected her baby" via Noreen Marcus of the Florida Bulldog — A police report released 10 months after a bizarre condo pool spat has vindicated a woman whose family suffered when a stranger claimed she'd ignored her baby, threatened to take away her kids and alerted child safety enforcers. The woman, Olga Mervyak, identified the stranger as West Palm Beach Circuit Judge Francis. A month after the July 4 incident, Gov. DeSantis appointed Francis to the Florida Supreme Court.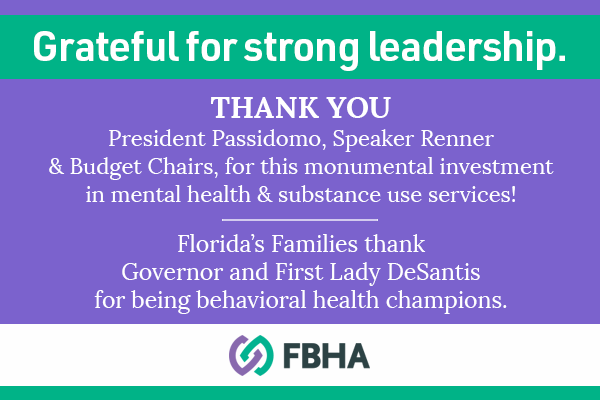 — LOCAL: C. FL —
"After effort to recall Apopka Mayor fails, critics urge charter changes" via Stephen Hudak of the Orlando Sentinel — A citizens' petition drive aimed at ousting Apopka Mayor Bryan Nelson from office through a recall election fell short of the required number of signatures, but his critics were hopeful they made an impact. "This Nation was founded on 'we the people,' not one self-proclaimed strong Mayor running amok," said Dennis New in a post on the Facebook page of Apopka Citizens for Honest Government, which led the recall drive. The group needed to submit petitions Friday with signatures of 1,762 registered voters who reside in Apopka. New said they collected 1,692 — 70 short of qualifying to push the effort onto the next step.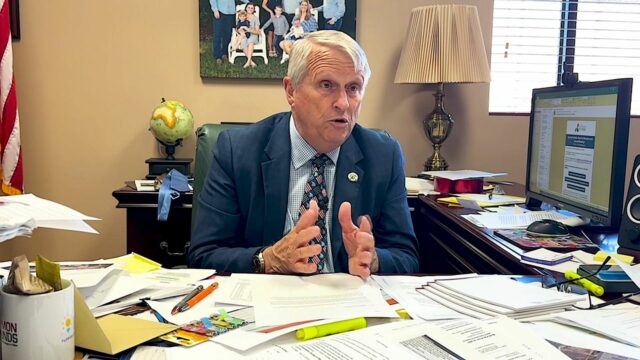 "Apopka firefighters' cars burglarized at fire stations" via Garfield Hylton of the Orlando Sentinel — A Central Florida police department is investigating the burglary of several vehicles belonging to firefighters. The Apopka Police Department said the burglaries happened early Tuesday morning, according to their news release. Vehicles at Fire Station 3 (Piedmont-Wekiva) and Fire Station 4 (Orange Ave.) were broken into. Crime scene technicians are processing both scenes as detectives investigate the burglaries. They request anyone with information to contact the Apopka Police Department or to remain anonymous, contact CrimeLine at 1-800-423-TIPS (8477).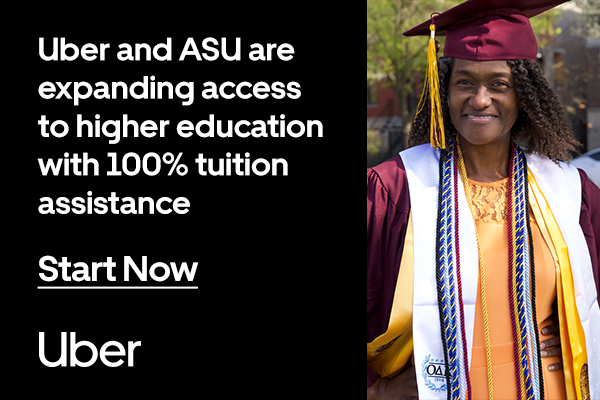 — LOCAL: TB —
"Times Publishing Company sues to obtain access to search warrant for Lynn Hurtak's home" via Peter Schorsch of Florida Politics — The Times Publishing Company, the publisher of the Tampa Bay Times, has filed a motion to intervene in the U.S. Middle District of Florida, Tampa Division, seeking to obtain access to the search warrant used to search Tampa City Council member Hurtak's home earlier this month. FBI agents raided the home of Hurtak and her husband, Tim Burke, on May 8. Only Burke was named on the search warrant. The FBI declined to provide the Times with a copy of the warrant.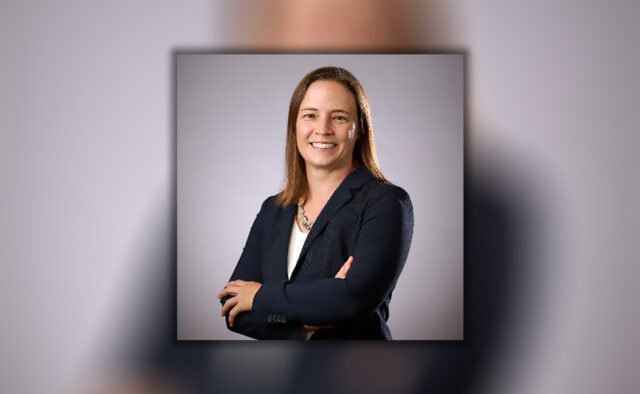 "Clearwater sets terms for land swap: Tell us your plans, Scientology." via Tracey McManus of the Tampa Bay Times — For more than a year, as former City Manager Jon Jennings negotiated a major downtown land swap with Scientology leader David Miscavige, City Council members were not privy to the details. Now that they have learned more, all five of them said in interviews they are not impressed with what's been proposed. They also said they would not be willing to make any trade unless Miscavige discloses his plans for at least 176 downtown parcels purchased since 2017 by limited liability companies managed by Scientology parishioners. Most of the properties have remained vacant or undeveloped, frustrating the city's efforts to revitalize downtown.
"Tampa Mayor Jane Castor leaves Hillsborough transit agency board" via Olivia George of the Tampa Bay Times — Castor has left the board overseeing public transit in Hillsborough County, a position she has held since winning her 2019 election and vowed to "fight for every neighborhood to have the dependable bus system they deserve." Her departure comes as the Hillsborough Area Regional Transit Authority faces a renewed spotlight for its impeding fiscal cliff, threadbare service and a revolving door of senior staff. State lawmakers recently passed legislation requiring the Florida Department of Transportation to study the agency's management structure in an effort to improve efficiency and service.
"Hillsborough tells customers to boil tap water" via C.T. Bowen of the Tampa Bay Times — Hillsborough County issued a precautionary boil water notice Tuesday for customers in a large area of south-central Hillsborough County. The affected area, south of State Road 60 and east of Interstate 75, includes approximately 95,000 county water customers. Low water pressure affected the county's utility service area Tuesday morning because of a power shortage. Water service has been restored, but the county advised customers to boil water as a precaution until further notice.
"USF's $340 million on-campus football stadium clears key vote" via Henry Queen of the Tampa Bay Business Journal — The University of South Florida finance committee has approved a plan to issue $200 million in debt for its future on-campus football stadium. The unanimous decision was made on Tuesday after several board members questioned the university's ability to take on the long-term debt. Richard Sobieray, CFO and SVP of financial strategy and administrative services, said it's not a zero-risk project but added that USF is prepared for the financial undertaking.
"Pinellas bus drivers got a big raise. Other school workers want one, too." via Jeffrey S. Solochek of the Tampa Bay Times — Citing a persistent inability to fill all its vacancies, the Pinellas County School Board has authorized raises up to 20% for bus drivers. The goal, board member Carol Cook said, is to attract more job applicants, perhaps even from neighboring counties that also are struggling to hire drivers, with starting pay that begins at $19.79 per hour. The decision, reached at a special Board meeting Monday, won immediate praise from district bus drivers. It also caught the attention of other district employees, who quickly organized to send a message of their own to the Board.
"Citrus County seeks path to solving road repaving challenge" via Mike Wright of Florida Politics — Citrus County Commissioners have a road problem. Actually, miles and miles of road problems. They're the county's residential streets, particularly in the communities of Pine Ridge and Citrus Springs, which were built decades ago and are now deteriorating gradually. Their patches have patches. Over the past 10 years, the county has increased annually the amount it spends on residential road resurfacing from about $3 million to $8 million. But the one thing Commissioners haven't done is develop a plan that gets ahead of the road repaving problem while finding a long-term funding source to pay for it.
"CEO of Tampa's Dex Imaging wants to buy the Rays" via Henry Queen of the Tampa Bay Business Journal — Tampa Bay Rays' owner Stu Sternberg has no shortage of options for what to do with his club as the clock ticks on getting a stadium deal done. The Athletic, a sports publication owned by The New York Times, reported Sunday that Sternberg is drawing interest from buyers inside and outside the local market. Unnamed persons in the latter group would relocate the team to another city.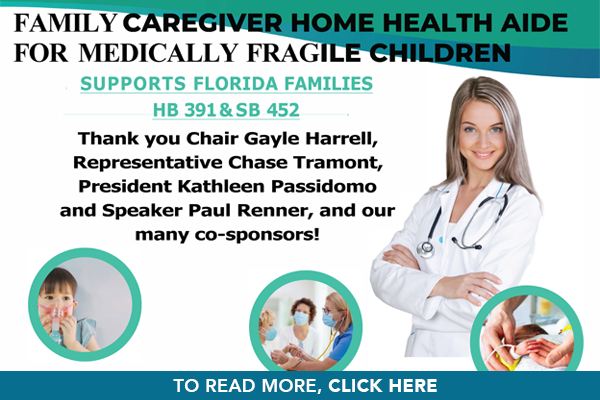 — LOCAL: N. FL —
"A look at why Wakulla Springs water could be at risk for gas contamination" via James Call of the Tallahassee Democrat — Wakulla County residents want stricter regulations of hazardous materials to protect groundwater, but county staff tells Commissioners the Florida Department of Protection is not providing any guidance on how to meet citizens' demands. Residents and officials are trying to satisfy a desire to protect their drinking water and a unique Florida ecosystem without exposing the county to private property lawsuits by pre-empting federal and state regulations of petroleum. Over the course of two public meetings in May, residents prompted officials to adopt an amendment to expand countywide a springs protection zone as part of a revision to a 29-year-old springs ordinance.
"The Jacksonville Mayor's race: A first look at the results" via Dave Trotter of Voting Trend — There are a number of positives that the Democrats can take away from this win. The first is the fact that Donna Deegan was able to do well among NPAs and possibly some Republicans. In a place like Duval County, you cannot win any race countywide if you don't bring down the margins in opposition-leaning areas. Deegan's overall gains could have actually been better. And while Deegan's biggest gains came from Democratic precincts, these were also the places where most opportunities were lost. So, why did Deegan win? Pure and simple, she was a well-liked candidate, with high name ID, and was able to leverage her previous media experience to capture a lot of earned media. That's it in a nutshell. She was a good candidate.
"'Trusted name': Duval School Board picks veteran Dana Kriznar to run district for six months" via Steve Patterson of The Florida Times-Union — Duval County's School Board on Tuesday picked veteran Deputy Superintendent Kriznar to be the school district's superintendent during a monthslong search for a permanent replacement for Diana Greene. Kriznar "has a name that is trusted," board Chair Kelly Coker said before the panel voted 5-2 to negotiate terms for her to lead the district for up to six months. The 37-year district employee isn't expected to seek the job indefinitely, however.
"With 900 new units planned for Navarre Beach, Santa Rosa may move to replace causeway bridge" via Tom McLaughlin of the Pensacola News Journal — With new development on the horizon along the Santa Rosa County coastline, County Commissioner Ray Eddington is convinced now is the time to get serious about replacing the Navarre Beach Causeway Bridge. Eddington, whose District 4 includes Navarre Beach, asked his fellow Board members Tuesday at the county's Committee of the Whole meeting to support him in pushing for a planning, development and environment study. "I want to do a PD&E study for a new bridge I want to put across at the beach," he said. "I hope you all will go along with me. I know it's quite a bit of money, but we need a new bridge."
"Florida A&M University's Gibbs Hall undergoes demolition process years after shutdown" via Tarah Jean of the Tallahassee Democrat — The demolition of Florida A&M University's historic Gibbs Hall officially started Monday, but the deconstruction will not be visible until next month as the process takes place from the inside out. "We've got some underground work and some interior work we have to do before we actually start taking the building down," FAMU Facilities Project Manager Bodie Young told the Tallahassee Democrat Monday. "We won't start getting the big trucks on-site until sometime in June, so the big stuff on the outside probably won't happen for another month."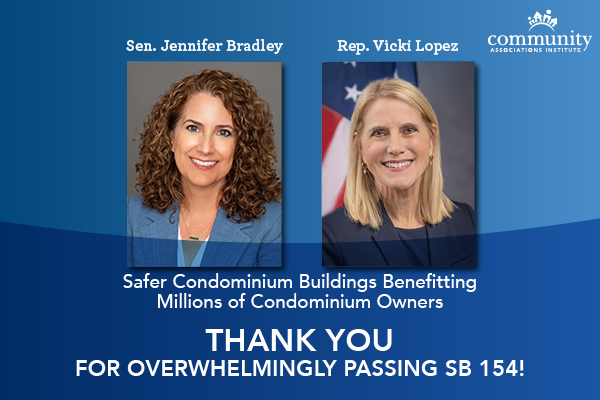 — LOCAL: SW. FL —
"Collier leaders find grant money to keep outreach workers in Immokalee" via Liz Freeman of the Naples Daily News — Collier County leaders are tapping grant funding to keep six health care workers who do prevention and education outreach in Immokalee. The team, employed by the nonprofit Healthcare Network, will focus on mental health and substance abuse prevention and advocacy among disadvantaged residents of the farm-working community. Two grant sources totaling $440,625 will be used to keep the team intact through the end of December 2024, according to the county. The sources are the U.S. Department of Housing and Urban Development and the U.S. Treasury, according to county staff. No county money is being tapped.
"Goodwill North Port store reopens after damage from Hurricane Ian" via Samantha Gholar of the Sarasota Herald-Tribune — Goodwill Manasota recently celebrated the grand reopening of its North Port facility following months of repairs to damage incurred by Hurricane Ian. While the store and Bargain Barn, known for its discounted retail items, reopened in November and December, the organization hosted its official reopening celebration for its North Port Community Resource Center, which is located at 14879 Tamiami Trail, on May 12. The nonprofit organization, whose mission is to assist individuals with disabilities, veterans, seniors, and others to remove barriers to employment, North Port's location was heavily damaged during the record-breaking storm, as were many other structures in the south Sarasota County area.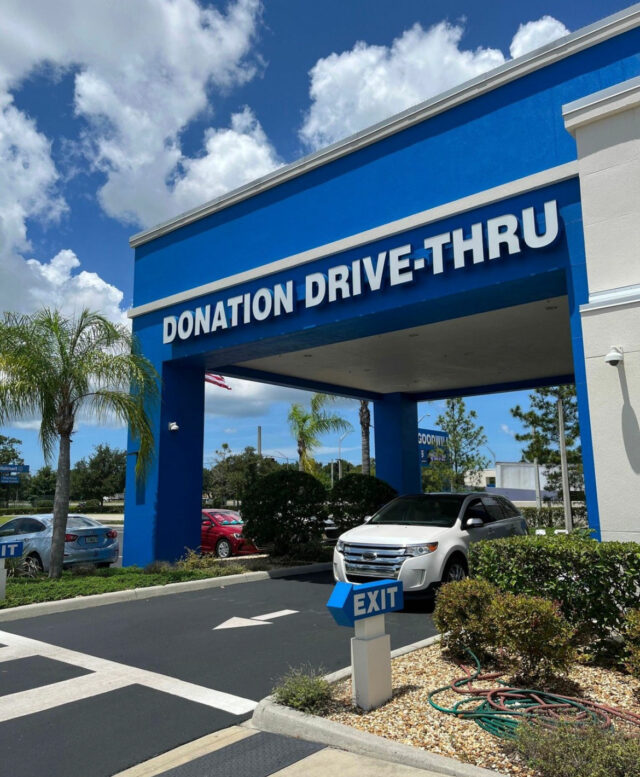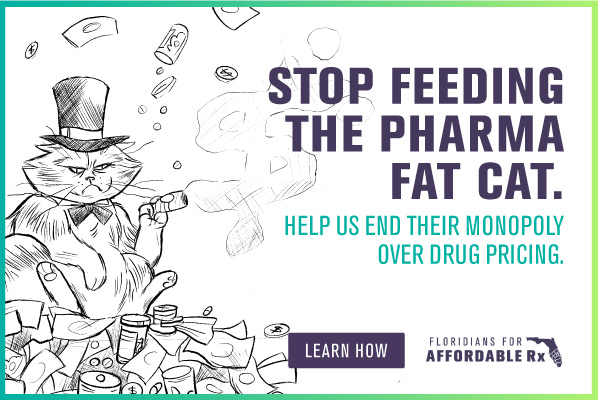 — TOP OPINION —
"Twitter is a far-right social network" via Charlie Warzel of The Atlantic — Earlier today, NBC News reported that DeSantis is slated to kick off his 2024 presidential campaign in a Twitter Spaces event with Musk.
Twitter, quite literally, is a launchpad for right-wing political leaders.
Also today, The Daily Wire, the conservative-media juggernaut that is home to Ben Shapiro as well as the political commentators Matt Walsh and Michael Knowles, who are known for arguing against trans rights, announced it would bring its entire slate of podcasts to Twitter starting next week.
And earlier this month, the former Fox News host Tucker Carlson announced that he would take his prime-time-show format — a dog-whistling broadcast style known for its fearmongering and bigotry — to Musk's platform.
Twitter is essentially following the playbook of platforms like Rumble, which used to be the go-tos for canceled and de-platformed right-wingers seeking a soft landing and the promise of revenue. Like Rumble, which pivoted from a struggling YouTube alternative into a full-fledged far-right platform in the late 2010s, Twitter appears to be dipping into the well of popular right-wing shock jocks to revive the financially adrift website.
The move makes sense.
In just a few months, Musk has actively worked to elevate a particular right-wing, anti-woke ideology. He has reinstated legions of accounts that were previously banned for violating Twitter's rules and has emboldened trolls, white-nationalist accounts, and Jan. 6 defendants. Musk's own rhetoric has moved from trolling to dog-whistling to outright conspiracy peddling.
A stroll through Musk's replies on the site reveals the extent to which one of the richest men in the world spends his time replying to far-right influencers and nodding in approval to their racist memes.
— OPINIONS —
"There is a reason DeSantis wants history told a certain way" via Jamelle Bouie of The New York Times — As it happens, I'm reading the historian Donald Yacovone's most recent book, "Teaching White Supremacy: America's Democratic Ordeal and the Forging of Our National Identity," on the relationship between history education and the construction of White supremacist ideologies in the 19th and 20th centuries. Part of the reason for Southern elite frustration, and the reason they wanted history textbooks tailored to their views, was the rise of pro-slavery ideology among slaveholders whose lives and livelihoods were tied to the institution. J.W. Morgan, a Virginian contributor to the Southern journal De Bow's Review, excoriated Northern history textbooks and called for censorship of anything that hinted at antislavery belief. What I find striking is not just that it is a prime example of the hostility to free expression that marked the slaveholding South, but that Morgan is as concerned with the effect of abolitionist arguments on the "minds of youth" as he is with their effect on enslaved Americans themselves.
"'Unelectability' won't defeat Trump in 2024" via Gerard Baker of The Wall Street Journal — First, persuading people to vote for you on the grounds that you're more acceptable to a wider electorate is a tricky proposition. It asks voters to suspend their own judgment about who is best to lead the country in favor of some parallel assessment of the judgment of their fellow Americans, whose views and intentions are unknowable. It invites them to say, "I think the country needs X, but I also know that my views are so far outside the mainstream that I'd better vote for Y." Who thinks like that? Historically the approach has had mixed results, to say the least. It might have worked for Democrats last time when Primary voters chose Biden over Bernie Sanders. But it often doesn't fly.
"No bodycams rolled as Florida cops shot 20-year-old. That was a choice" via Scott Maxwell of the Orlando Sentinel — More than a year has passed since Osceola County deputies shot and killed a 20-year-old man accused of shoplifting $46 worth of pizza and trading cards and we still don't know what really happened. I'm not here today to debate whether the shooting was justified. Investigators and prosecutors are still working to determine that. What I will say, though, is that it's ridiculous that investigators will never have access to video footage from any body cameras that day. Officers should've been wearing bodycams to capture everything. But they weren't. And it's important for you to remember: That was a choice made by the department. And it was unusual.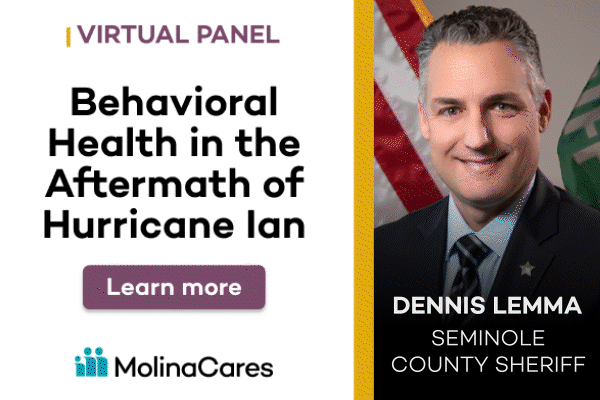 — INSTAGRAM OF THE DAY —
— ALOE —
"Disney doesn't want to build smaller theme parks as Universal forges ahead on new projects" via Gabrielle Russon of Florida Politics — The Walt Disney Co. isn't interested in following Universal's playbook when it comes to developing smaller theme parks. Comcast Corp.-owned Universal is building a smaller theme park geared toward younger children in Texas as well as a year-round Halloween Horror Nights experience in Las Vegas. No opening dates have been announced yet. Josh D'Amaro, Chair of Disney's theme parks, was asked if Disney might develop similar regional expansions when he spoke at this week's J.P. Morgan Global Technology, Media & Communications Conference.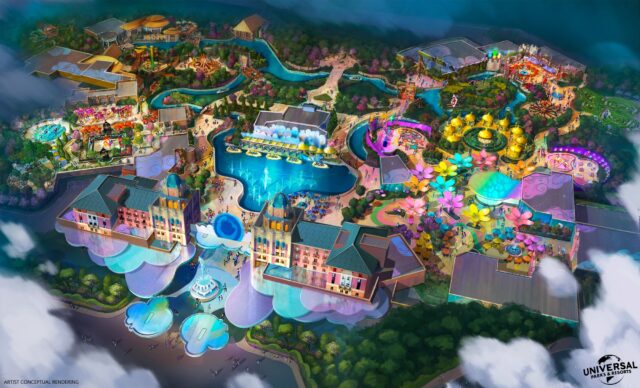 "Half a million dollars going to renovate Evans' Rendezvous at American Beach" via Wes Wolfe of Florida Politics — More than 20 years after the historic venue closed, a $500,000 grant will fund "initial backbone improvements" at Evans' Rendezvous at American Beach. The money, an African American Cultural and Historical Grant funded through the Florida Department of State, received approval this week from the Nassau County Board of County Commissioners and is now freed up to pay for work at the venue.
— HAPPY BIRTHDAY —
Celebrating today are Zach Colletti, Jillian Lane Wyant, and Cheryl Martell.
___
Sunburn is authored and assembled by Peter Schorsch, Phil Ammann, Daniel Dean, Ryan Nicol, Jacob Ogles, and Drew Wilson.