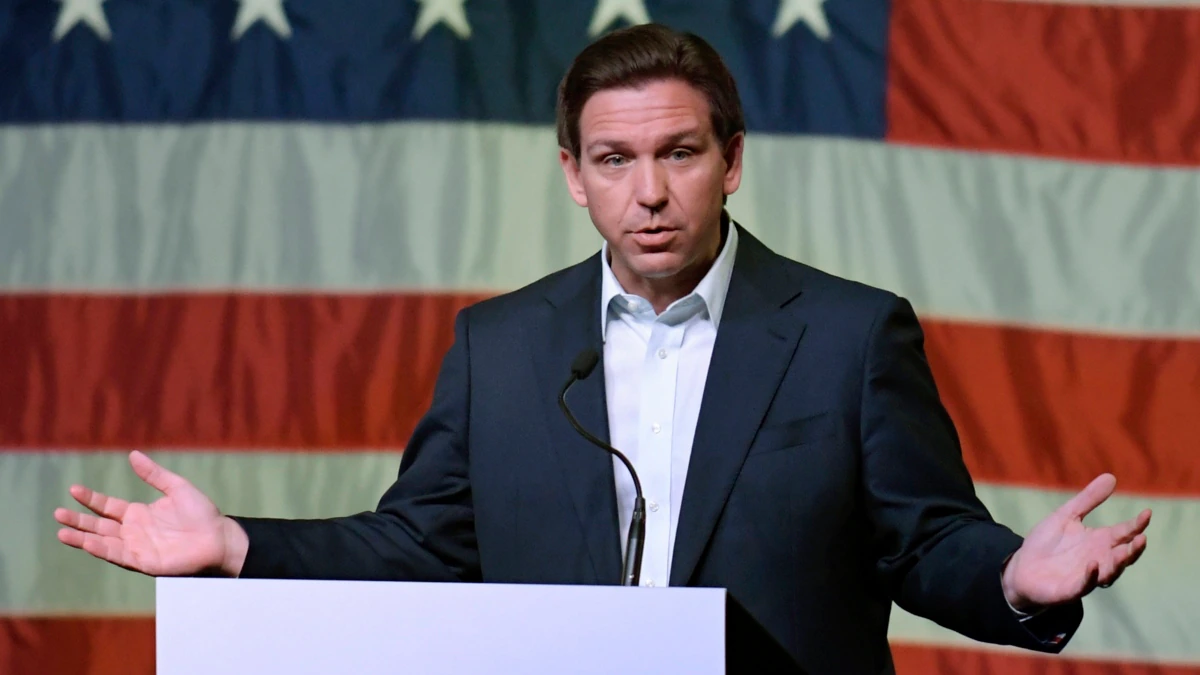 'My family reflects your family.'
Continuing his recent commitment to swing state intersectionality, Gov. Ron DeSantis told an Ohio crowd that he was one of them.
The Governor, addressing the Butler County Republican Party's Lincoln Day Dinner, said Thursday that he represented so-called "Ohio values."
"I can stand here representing Ohio values because the two most important women in my life (are from Ohio)," DeSantis said. "My mother is from Youngstown, and my wife is from Troy, and so my family reflects your family."
The Governor hadn't mentioned Ohio much during the first decade of his political career, but he's making up for lost time of late, including on this trip to the Buckeye State while Fort Lauderdale deals with historic flooding.
One quote from his book, "The Courage to Be Free," has gotten renewed exposure of late.
"I was geographically raised in Tampa Bay," DeSantis writes, "but culturally my upbringing reflected the working-class communities in western Pennsylvania and northeast Ohio — from weekly church attendance to the expectation that one would earn his keep. This made me God-fearing, hard-working and America-loving."
During a recent appearance touting the book with the Fox News Channel's Mark Levin, DeSantis explained how the region's values formed him and buoyed his innate sense of conservatism.
"My father's from western Pennsylvania, my mother's from Northeastern Ohio. So that is, like, steel country. That is like blue-collar, salt-of-the-earth, and, as you know Mark, Florida's very eclectic. People kind of come from all over, we do have a culture and so I grew up in that culture, but really it was kind of those Rust Belt values that raised me."
That narrative has been abetted by friendly coverage, notably an NBC News piece that emphasized his familial roots in the Mahoning Valley.
Long before DeSantis released his second book, he visited Ohio on a 2022 campaign swing on behalf of Senate candidate J.D. Vance. The event included limitations on media access and an asserted right by organizers Turning Point USA to have "access to footage … upon request" and to "know in what matter the footage will be utilized."
The Governor played up his local ties there.
"My mother is from Youngstown and she's here … and my father is from Aliquippa but went to Youngstown State," DeSantis said.
While that sort of homecoming may have offered the Governor a unique opportunity to revisit cultural touchstones, his endorsement of Vance will not be reciprocated. The Hillbilly Elegy author has already endorsed Donald Trump in 2024.