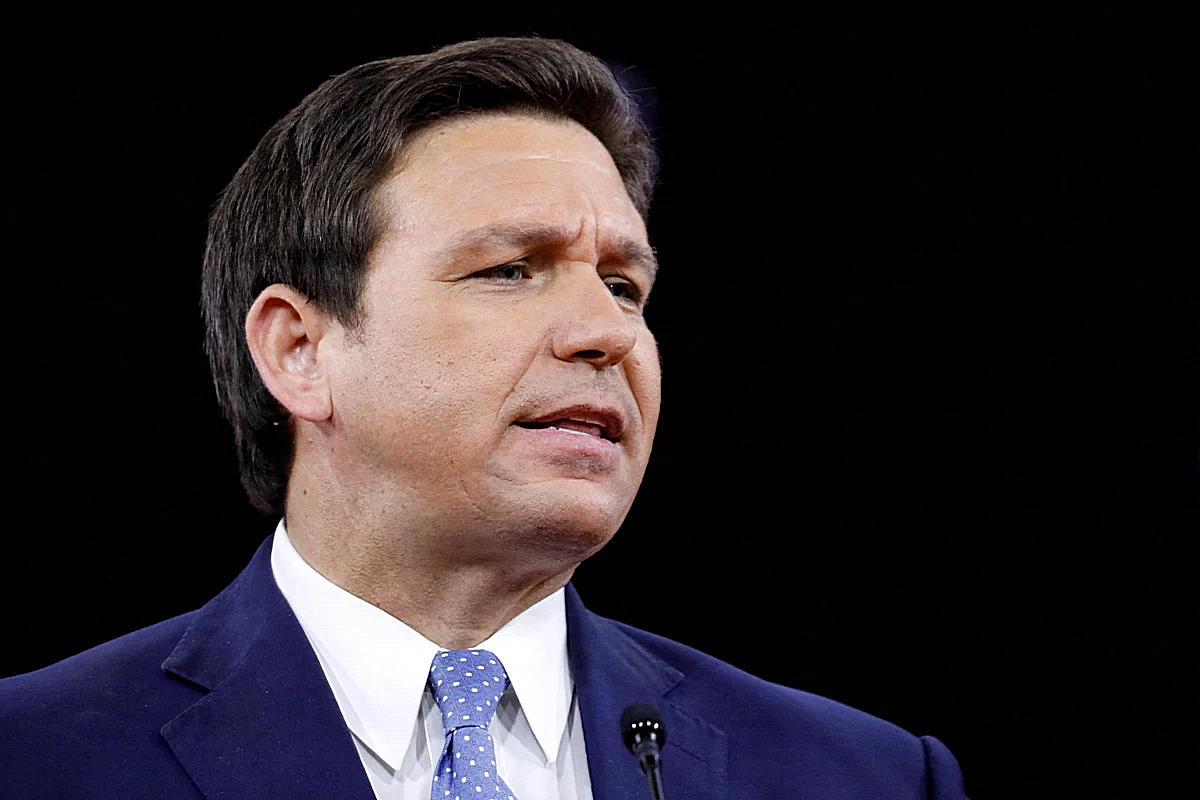 Supporters will reportedly meet through Friday in Miami to amass money for the Governor's presidential bid.
On the precipice of making his run at the White House official, Ron DeSantis is lining up business leaders to raise the money necessary for him to compete with his main GOP Primary foe, Donald Trump.
Florida's Governor has assembled a team of wealthy business leaders to work as donation bundlers for his presidential campaign, according to a partial list of fundraisers Brian Schwartz of CNBC acquired. Several come from the real estate and finance industries.
Some of the bundlers were prior Trump backers. Others have records of support for former Gov. Jeb Bush, whom Trump knocked out of contention in the 2016 race for President.
They'll meet with others Wednesday evening at the Four Seasons resort in Miami and amass contributions ahead of Memorial Day weekend.
The hotel soirée will immediately follow DeSantis' official announcement he is seeking the presidency, which will reportedly take place on a Twitter Spaces meeting with Twitter and Tesla CEO Elon Musk.
Bundlers for the DeSantis campaign include:
— David Horowitz, the Chair of the Horowitz Group, a California-based real estate investment. He donated at least $2,800 to Trump's failed re-election bid and previously gave $25,000 to DeSantis' political committee, which the Governor recently rebranded as Empower Parents PAC.
— Hal Lambert, the founder of Texas investment management firm Point Bridge Capital who served on Trump's inaugural committee and as national finance chair for the former President's 2016 campaign. Lambert also created the MAGA ETF, an exchange traded fund marketed as a way to invest in Republican-aligned companies.
— Jay Zeidman, a managing partner at Tennessee-based health care investment firm Altitude Ventures who gave to Bush in 2016 and is friends with the former Governor's son, George P. Bush, according to the New York Times.
— Frank Mermoud, president of Orpheus International, a business, trade, policy and government affairs consultancy firm headquartered in Texas. He also supported Bush's presidential run.
Lambert, who gave DeSantis' political committee a $1,000 check in September 2021, Florida Division of Elections records show, told CNBC he believes there is a "very possible" chance he'll raise more than half a million "hard dollars" for DeSantis this week.
"I want to win in November, and I don't think Trump will win," he said by email. "If you look at the map, the states we need, he is losing or has lost previously."