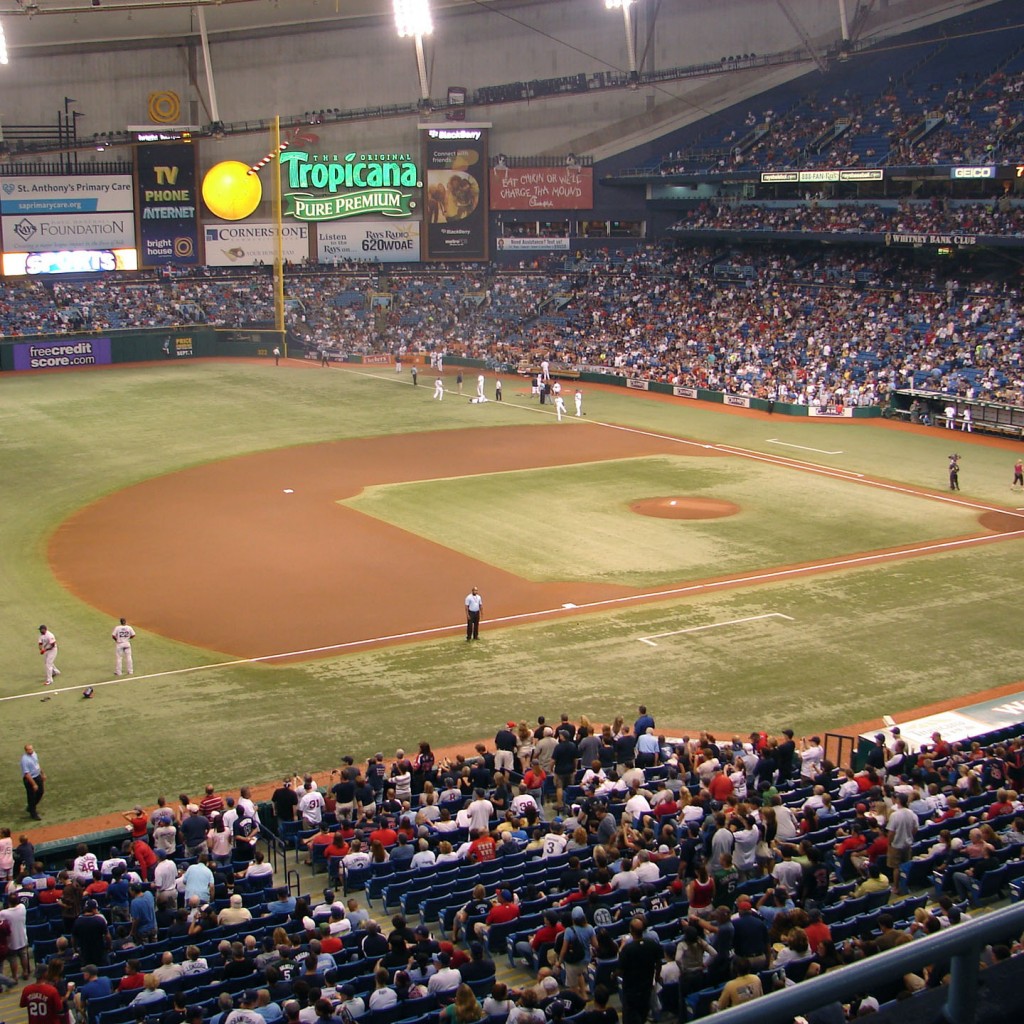 Take me out to a ballgame on Orlando's International Drive? Maybe not so fast.
The Orlando Magic co-founder has a message for the Tampa Bay Rays, a team that's unsuccessfully tried to get a new stadium for years: Orlando will take you.
"The Rays know that if things don't work out over yonder, we're here waiting for them," said Pat Williams, the sports executive who is pushing for Orlando to get its own baseball team. "We're absolutely in the batter's box."
First, though, Williams has to convince Orange County leaders to get up to bat as well.
On Wednesday he pitched his vision of building a $1.7 billion domed stadium off International Drive to an Orange County advisory task force tasked with making recommendations on how the county's 6% hotel tax should be spent. The committee is in the early stages of hearing pitches from organizations looking to get a piece of what amounts to hundreds of millions of dollars in annual hotel tax.
Williams is asking Orange County to issue $975 million in a 30-year municipal bond in addition to the $700 million coming from the MLB team owners — the largest private financing in the history of Major League Baseball for a publicly owned stadium, Orlando Dreamers advocates said. Williams also needs the Orange County-owned land for the facility, which is being proposed near SeaWorld's Aquatica Orlando water park.
But the advisory committee made up of longtime community leaders expressed concerns over giving public money to such a project and other potential challenges ahead.
Ken Robinson, president and CEO of Dr. Phillips Charities and a member of the advisory committee, pointed out the Orlando City Soccer team privately financed construction of its new stadium.
"Now you're asking the taxpayers to donate 37 acres and a billion dollars. Why is that a good reason for the taxpayers to do it? And if we don't do that … are you saying there's zero chance for baseball in Orlando?" Robinson asked.
"Yes, there's zero chance," Williams responded. "But please, this is where there's tremendous confusion. The taxpayers in this area, they're not paying anything. … Tourists are paying for it."
And if they build it, will they come — in Interstate 4 rush-hour traffic?
"I hate to see us used as leverage for the Rays to get a better deal out of St. Pete and Tampa. But aside from that, have you looked at how many people would be willing to drive to I-Drive in the middle of rush hour to watch a baseball game?" asked Maitland City Councilman Mike Thomas, another advisory committee member.
"There are people I know who would rather beat their thumb with a ball-peen hammer than drive down I-Drive during rush hour."
Williams said he "didn't know the traffic patterns" but believed fans would come out to the stadium early to eat and get the full experience.
Williams argued Orlando's swelling tourism industry — which hosted 74 million visitors in 2022 — as well as local fans could fill the ballpark nightly.
The advisory board will later make recommendations to the Orange County Board of Commissioners to prioritize the projects from the baseball stadium to expansions at the Orange County Regional History Center and other attractions in Central Florida.
"Can you imagine Chicago without the Cubs? Can you imagine Boston without the Red Sox? … The vitality of a community hinges on the major league sports teams," Williams said in his pitch where he broke into song at one point.
"The baseball world right now is hanging and waiting to see the outcome of your recommendations. The minute that recommendation hits, and if it's favorable, we're strongly in the lead position to get a major league baseball team."