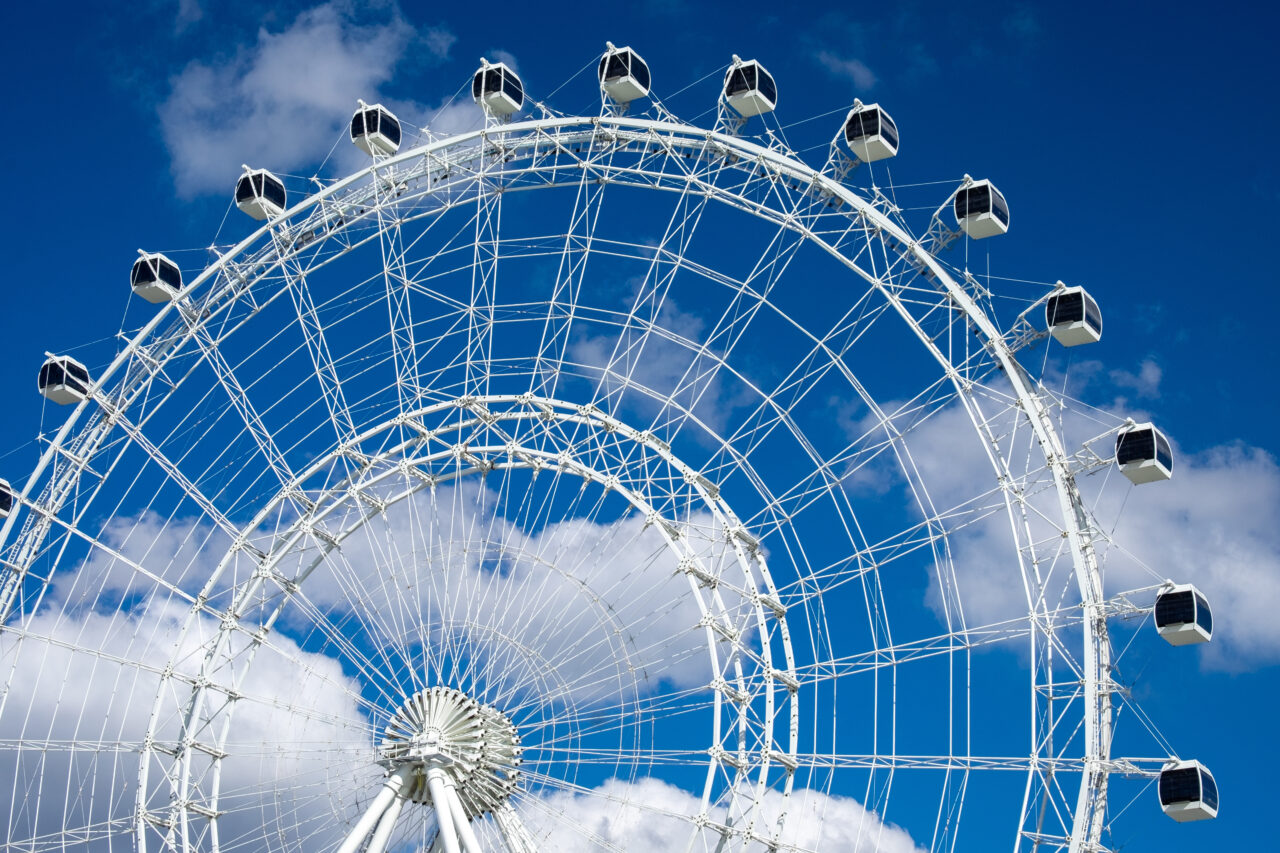 Tourism is back in the theme park capital of the world.
You can feel Orlando's tourism recovery whenever you see the crowds in the theme parks, or you're stuck in traffic on Interstate 4.
Orlando, once shut down completely in the height of the 2020 pandemic, is again a bustling place.
Visit Orlando gave numbers to back that up, announcing the community played host to an estimated 74 million visitors in 2022. That's after only 59.3 million visitors came in 2021, and 35.2 million visited in 2020.
Last year's 74 million visitors edged closer to pre-pandemic numbers when 75.8 million traveled to Orlando in 2019.
Visit Orlando, the publicly subsidized marketing agency that promotes Orlando, revealed the latest tourism figures during a luncheon at the Orange County Convention Center during National Travel and Tourism Week.
Business leaders and community leaders also expressed excitement that Orlando's tourism stands to grow even bigger once Brightline trains start operating later this summer, connecting Orlando and its international airport with South Florida.
"You got 40 million people traveling between Central Florida and South Florida annually by car," Brightline president Patrick Goddard said at Thursday's luncheon. "It's time for a better way to travel. This is a no-brainer. We're excited to be able to offer Central Florida and South Florida a better way to connect from end to end."
Goddard teased train tickets could go on sale "as soon as next week" for a future ride date.
He said they are "at the finish line," but also added, "We've got a lot of work to do to complete the construction."
Orange County Mayor Jerry Demings said Brightline's opening will "significantly impact our economy and how we conduct business in our region."
"The station lays the foundation for creating a true multimodal transportation system," Demings said. "It has the capacity to grow our transit system and someday have connectivity between the airport, downtown Orlando, the convention center, South International Drive and even Tampa."
But even in the celebration of the day, Visit Orlando CEO Casandra Matej acknowledged some of the challenges ahead for Orlando's tourism.
Last month, Equity Florida issued a travel advisory for Florida because of the state passing laws that the agency said were "hostile to the LGBTQ community, restrict access to reproductive health care, repeal gun safety laws, foment racial prejudice, and attack public education by banning books and censoring curriculum."
"The reality is we do have some heavy headwinds to face issues like travel advisories, visa wait times, and negative perceptions from international travelers around the country are impacting and affecting business," Matej said.
"We need to work together to show how Orlando is a welcoming and inclusive destination for all. For example, at Visit Orlando, we have been working closely with our local LGBTQ+ organizations to promote their events and share how Central Florida is for everyone."