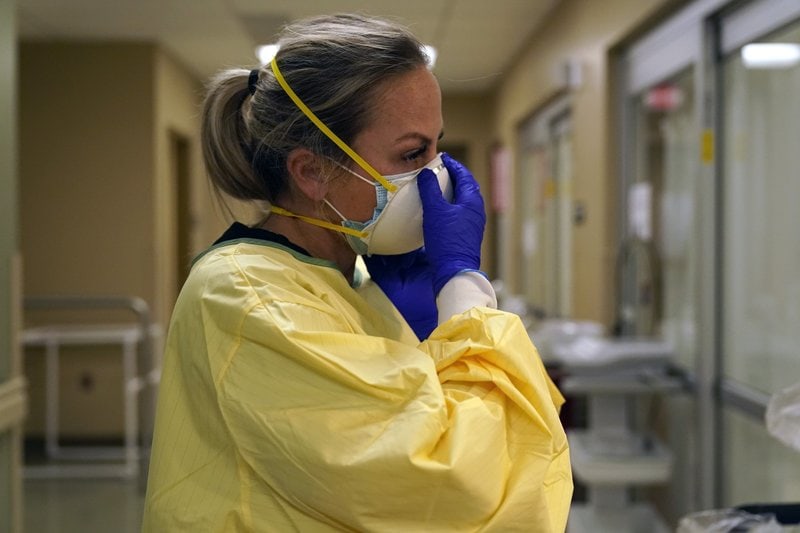 Health care workers account for 73% of all nonfatal workplace injuries and illnesses, according to the U.S. Bureau of Labor Statistics.
People visiting or admitted to hospitals in Florida will soon have even more of a reason — beyond just plain common decency — to keep their hands to themselves.
Beginning Oct. 1, 2023, assaulting or battering or hospital workers will result in stiffer charges than doing so to other members of the populace, thanks to legislation Gov. Ron DeSantis has now signed.
In Florida, assault is a second-degree misdemeanor, while battery typically is punishable as a first-degree misdemeanor. However, punishment for those acts is elevated when committed against people of certain professions, including police, firefighters and emergency medical care providers.
The measure (HB 825) DeSantis approved Wednesday adds hospital personnel, including volunteers, to that select group.
It raises assault against hospital workers from a second-degree misdemeanor to a first-degree misdemeanor, punishable by up to $1,000 in fines and a year in jail. The charge for battery rises from a first-degree misdemeanor to a third-degree felony, carrying penalties of up to $5,000 in fines, five years in prison and five years of probation.
In cases of aggravated assault, assailants will face a second-degree felony, up from a third-degree felony, with penalties of up to 15 years in prison, 15 years of probation and a $10,000 fine. Aggravated battery charges will increase from a second-degree felony to a first-degree felony, generally punishable by up to 30 years in prison, 30 years' probation and a $10,000 fine.
The bill, sponsored by Clearwater Republican Rep. Kimberly Berfield, received near-uniform support in both chambers of the Legislature. Vero Beach Republican Rep. Erin Grall cast the sole "no" vote.
Doral Republican Ana Maria Rodriguez, who sponsored a similar bill (SB 568) in the Senate, said the change is more than warranted.
"People working in hospitals are six times more likely to suffer workplace violence than private sector workers," she said while presenting her measure in March.
A 2020 study by the U.S. Bureau of Labor Statistics found that health care workers account for 73% of all nonfatal workplace injuries and illnesses due to violence — a rate that has grown since 2011, the first year the agency used its current classification system of such incidents.
Beyond the physical and mental harm, there's a sizable financial burden as well, according to the American Hospital Association, which in 2017 estimated that violence against hospital employees results in $429 million yearly in medical care, staffing and indemnity costs, among other fiscal impacts.
Nearly 296,000 people work at Florida hospitals. More than 63,000 are medical staff, according to a Senate staff analysis of the legislation.
In recent years, as violence against health care workers increased, hospitals saw record rates of turnover among nurses. A 2021 Florida Hospital Association (FHA) analysis projects the state will be short about 59,000 nurses by 2035.
Accordingly, the FHA marked the legislation as a priority for the 2023 Session, as numerous local hospitals and health care associations, including the BayCare in Clearwater, Halifax Health of Daytona Beach, Ascension Sacred Heart of Pensacola, the Florida Nurses Association and others that sent representatives to Tallahassee to signal support for the bills in committee.
Statewide groups supporting the measure included the Florida Nurses Association, Florida Hospital Association and Safety Net Hospital Alliance of Florida.
Christie Jandora, a nurse and director of Emergency and Trauma Services at Ascension Sacred Heart, said it's been "heartbreaking" to see people she works with having to seek support and therapy after being abused at a job they love.
"The health care workforce is dwindling, and we have to do something," she said, calling the bill "a huge step in the right direction to protect those who spend their careers caring for others."
___
Christine Jordan Sexton of Florida Politics contributed to this report.