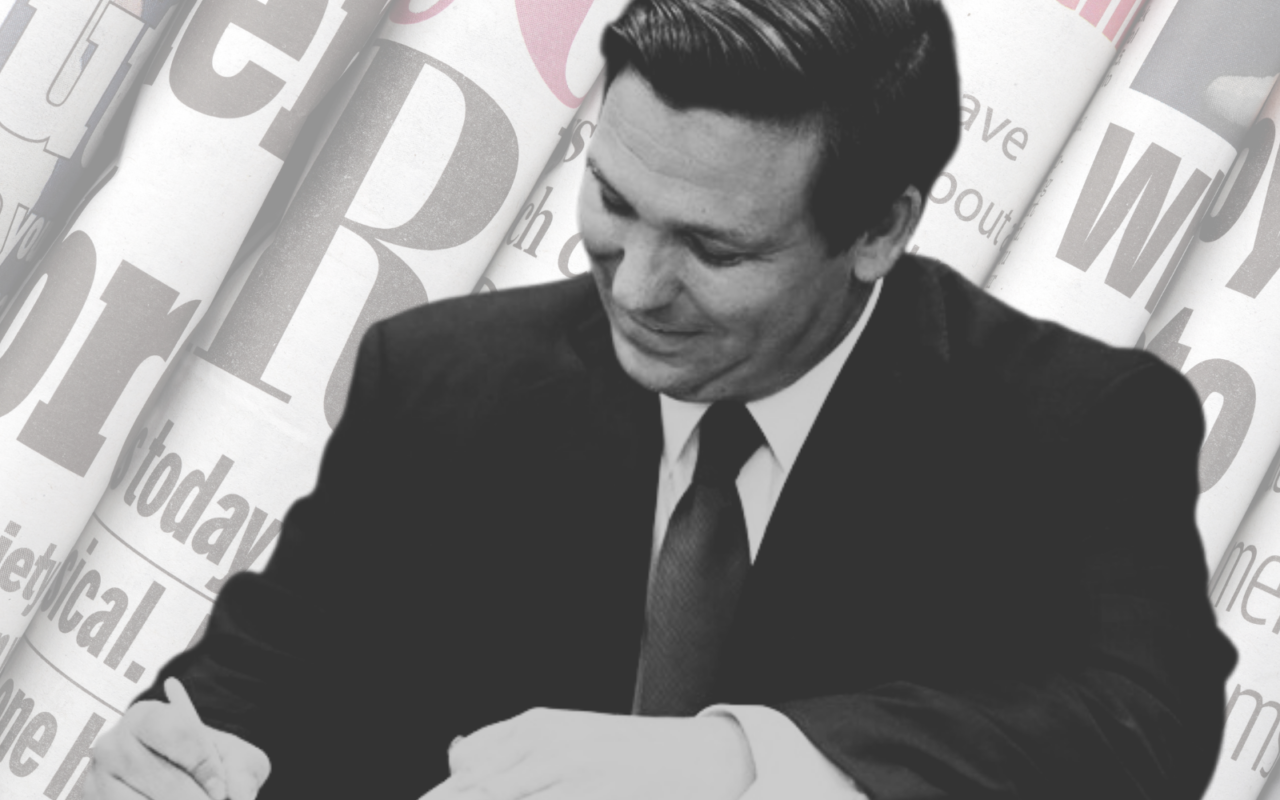 It's the end of the road for assignment of benefits in windshield claims, which have led to an explosion in auto glass lawsuits in Florida.
Legislation designed to eliminate most lawsuits over windshield repair claims in Florida is now law.
That'll help courtrooms whose dockets have grown increasingly congested with auto glass claim cases in recent years, and potentially good news for policyholders hoping to see their premiums drop or at least level off.
But it could prove detrimental to mom-and-pop shops seeking total compensation from insurers they say shortchange them, and the 20 or so lawyers that supporters of the measure say are responsible for almost all of the 37,000 suits filed last year — 6,000% more cases than a decade ago.
The bipartisan measure (SB 1002), which Gov. Ron DeSantis signed Thursday, bans using assignment of benefits (AOB) in auto glass claims. It's effective immediately.
AOB enables insurance policyholders to give repair shops authority to file claims on their behalf and collect payment from insurers without the policyholder's involvement. Last year, there were 33,196 windshield lawsuits involving AOB, according to the Department of Financial Services.
Proponents of the measure — including its sponsors, Democratic Sen. Linda Stewart and Republican Rep. Griff Griffitts — say a small group of unscrupulous lawyers are abusing the AOB process for undue financial gain.
"This is an important win for the health of the marketplace and Florida consumers," Michael Carlson, president and CEO of the Personal Insurance Federation of Florida, said in a statement.
"Eyes have been opened to the cottage industry of predatory claims and litigation. The signing of SB 1002 means Florida can reset and even become an example to other states tackling this type of exploitation."
The measure prohibits auto shops from offering incentives to customers for making insurance claims. It allows insurers to sell cheaper policies with deductibles for windshield damage in addition to still-required policies that include full coverage for repairs and replacement.
It also requires that insurers offer multiple shop options when directing customers toward service, without preference for any single company. The change, which Republican Rep. Nick DiCeglie added through an amendment in April, is meant to address concerns about "steering," a federally prohibited practice in which an insurer or claims handler directs claimants to specific shops or companies.
Critics of the legislation, like lobbyist Jeff Johnston of the Florida Independent Glass Association, argue legal action is necessary. He and several shop owners who spoke to lawmakers during Session said auto repair giant Safelite, which operates as both an auto glass repair business and a claims handler for several major insurers in the state, routinely directs customers away from independent businesses and to its own shops.
When Safelite does refer a customer to a small shop outside an insurer's network, Johnston said, it frequently underpays them, leaving the business with little recourse other than to sue to be fully compensated.
"They answer the phone and handle the claim all the way to payment, so if (a small, independent shop gets) a job, Safelite pays their bill," he said. "That's a pretty unique situation, to have your biggest competitor paying your invoice."
Speaking for Safelite, lobbyist Ashley Kalifeh said the company sometimes performs dual roles for insurers. Still, she denied it engages in steering and noted Safelite is not the only company operating in Florida with its business model. She offered to provide lawmakers with audio records of claims calls Safelite Solutions handled to prove customer interactions have been above-board.
SB 1002 passed unanimously in the Senate. It Wasn't as uniformly supported in the House, where 16 Democrats voted no on May 2 before the measure the chamber approved and sent to the Governor.
Fix the Cracks, a coalition of insurance companies and interest groups focused on reducing the number of auto glass lawsuits in Florida, applauded DeSantis' signing of the bill, a priority of state CFO Jimmy Patronis.
The organization said that while the average windshield repair in the U.S. in 2020 cost $294, the same service cost $426 in Florida — representing a 59% premium for auto glass claims — due to an oversaturation of legal action in the state.
The measure will help reduce fraudulent activity, improve safety conditions in Florida, and shield consumers from rising insurance rates," David Glawe, president and CEO of a trade association called the National Insurance Crime Bureau, in a statement Fix the Cracks shared Thursday.
"These reforms will go a long way toward protecting consumers from criminal actors and irresponsible litigation. NICB is proud to work together with our member companies and Florida state and local law enforcement to help detect, prevent, and deter insurance crimes, including auto glass fraud."