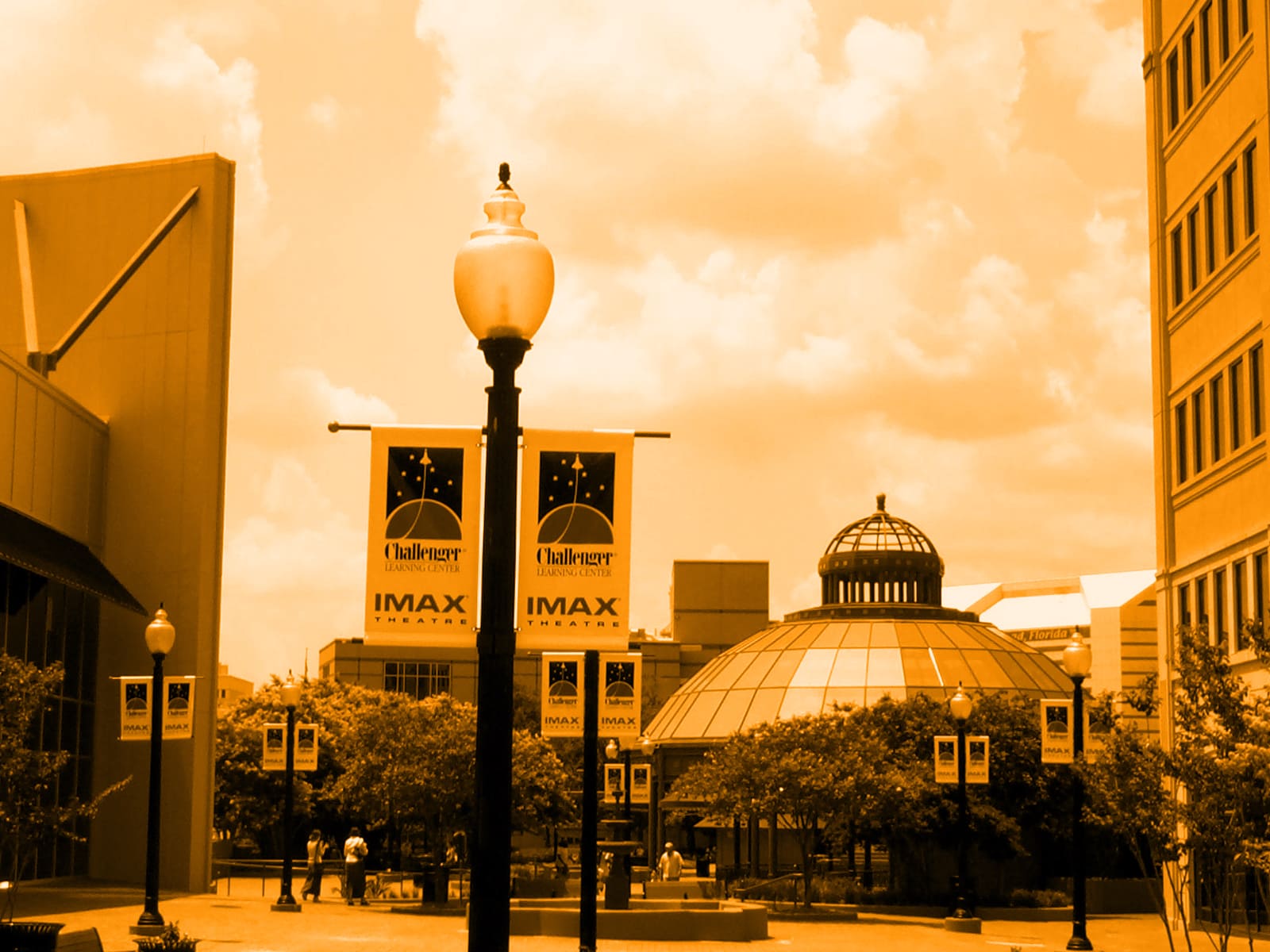 Heat up your day with a dose of Sunburn, the premier first read of Florida politics and policy.
Good Friday morning.
U.S. Sugar Senior Director of Corporate Communications and Public Affairs Judy Sanchez is one of the top communications pros in the business, and she has the hardware to prove it.
Sanchez received Ragan Communications' "Top Women in Communications" Hall of Fame award, which is awarded to the nation's best female communicators who have set themselves apart from their peers in the industry.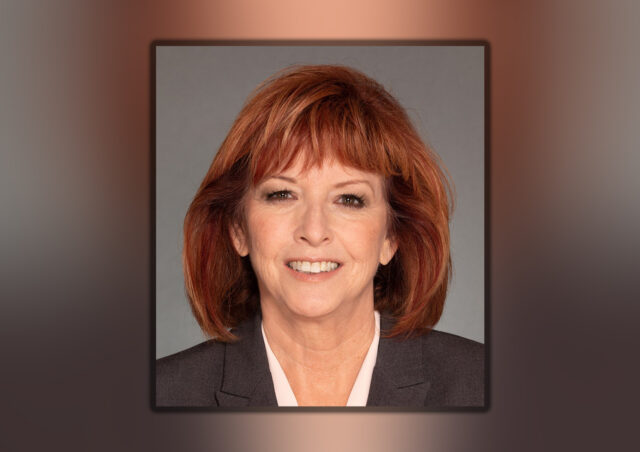 Sanchez has served as U.S. Sugar's top spokesperson and communications lead for more than 30 years. She manages all media for the company, which is one of the country's largest producers of sugar cane and cane sugar, generating more than 800,000 tons of refined sugar each year.
When she received a past award — she was also named one of the Top Women in Communications last year — Sanchez said, "The difference between ordinary and extraordinary is a little extra."
In addition to her work at U.S. Sugar, Sanchez is a member of the Central Palm Beach Chamber of Commerce, Western Palm Beach County Farm Bureau, Agriculture Communicators of Florida, and also serves on the U.S. Department of Agriculture's Agriculture Trade Advisory Council (ATAC) on Sweeteners.
Sanchez was honored at a luncheon in West Palm Beach and joined by U.S. Sugar's public affairs team, her son Matt and husband Julio, and communications professionals she has worked with over the past few decades.
Ragan Communications is one of the top publishers serving professionals working in corporate, internal and external communications. Its daily news sites — PRDaily.com and Ragan.com — are read by more than 600,000 internal and external communicators monthly.
___
More than half of Florida voters say racism and bigotry are on the rise and they plan to vote accordingly, Florida Atlantic University polling shows.
The survey, conducted April 13-14, found that 56% of registered voters believe racial and cultural animus is increasing across the country while just 18% said it was on the decline. That belief was even more pronounced among women and Black voters, who polled at 62% and 73%, respectively. Men and Hispanic voters registered at about 50%.
Broken down by party, nearly five out of six Democrats (83%) answered affirmatively compared to about 35% of Republicans. A significant crosstab: A full two-thirds of voters (66.7%) who said they were undecided also agreed.
"If there is a perceived rise in prejudice, group consciousness may drive more people to the polls believing that collective action will help the group's interest along with an individual's outcomes," said Luzmarina Garcia, Ph.D., assistant professor of Political Science at FAU, who conducted the poll with FAU's School of Communication and Multimedia Studies within the Dorothy F. Schmidt College of Arts and Letters and Mainstreet Research.
FAU also asked specifically about antisemitism and found that half of the voters believe it is either a "very serious" problem (34%) or a "somewhat serious" problem (16%). Conversely, 16% said it was "not a very serious problem," and 13% said it was "not a problem at all."
The issues of prejudice and inequality also were connected to concerns of "linked fate," the idea that individuals can be affected by the experiences of people who are like them. More than half of voters (52%) said they believed what happens to people of their racial or ethnic group in the country impacts their life. About 22% do not believe there is much of an effect.
"'Linked fate' is a connection where group interests are elevated above individual interests. It is strongest and most documented among African Americans and our findings support this," Garcia said. "Since 'linked fate' can lead to high political participation rates among some groups, this should alter the way that candidates campaign and to whom."
The FAU poll has a sample size of 1,081 registered voters and was conducted using automated telephone interviews. It has a margin of error of +/- 3 percentage points at the 95% confidence level.
— SITUATIONAL AWARENESS —
Tweet, tweet: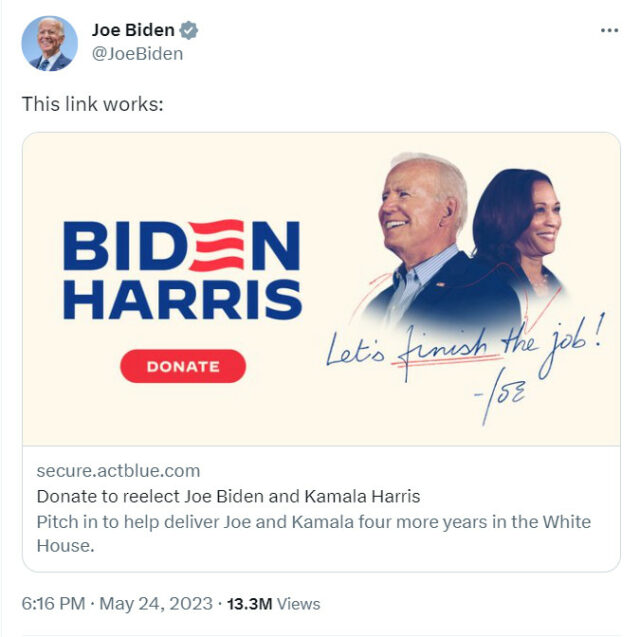 —@MehdirHasan: Congratulations to (Ron) DeSantis' crack comms team, @BryanDGriffin, @ChristinaPushaw, and @JeremyRedfernFL, for organizing a totally effective and non-humiliating campaign launch for their boss with tech genius @elonmusk. Bravo! Remember, their pitch is '(Donald) Trump but competent.' LOL.
Tweet, tweet: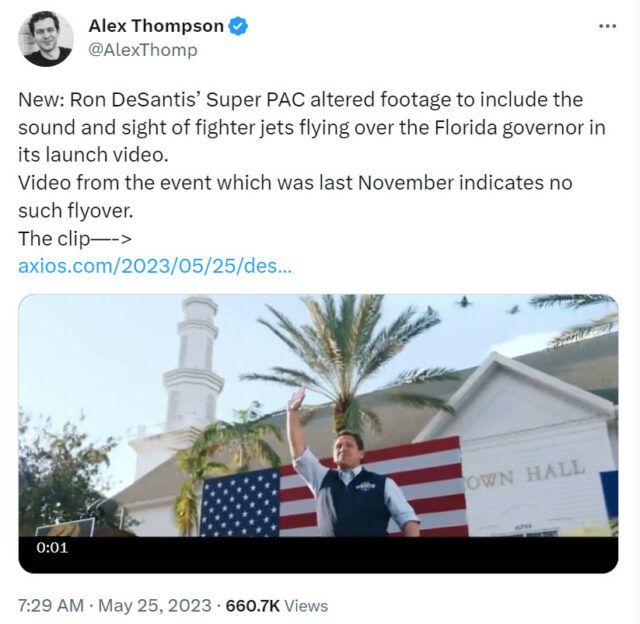 Tweet, tweet:
—@StuPolitics: No serious analyst/observer thinks the DeSantis campaign is already "dead."
—@TaraPalmeri: I can tell you from talking to Italian American men in my family who are MAGA — that they didn't like the "Meatball" Ron dig.
—@AnaCeballos_: Spotted at the Four Seasons in Miami: A couple of young women with neon-colored hair around the hotel lobby eating chocolate pudding with three fingers, a silent protest filmed by a friend. DeSantis supporters are meeting downstairs as his presidential campaign enters Day Two.
—@Fineout: During appearance on @DanaLoeschRadio Fla. @GovRonDeSantis is asked what happens to the Governorship if he's elected President. Says LG @JeanetteNunezFL would take the "reins." "She's done a great job; she's been with us. You would see continuity in the Governor's office."
— DAYS UNTIL —
NBA Finals begin — 6; 'Spider-Man: Across the Spider-Verse' premieres — 7; DeSantis to speak at 2023 NCGOP State Convention — 14; The 2023 Tonys — 17; Disney and Pixar's 'Elemental' premieres — 21; 'The Flash' premieres — 21; DeSantis to headline Nevada PAC's annual basque fry — 22; 'Secret Invasion' premieres on Disney+ — 26; 'The Bear' returns to Hulu — 27; Florida Chamber 2023 Florida Learners to Earners Workforce Solution Summit — 32; 'Indiana Jones and the Dial of Destiny' premieres — 35; 'Mission Impossible: Dead Reckoning — Part One' premieres — 49; Florida Chamber 37th Annual Environmental Permitting Summer School — 55; Christopher Nolan's 'Oppenheimer' premieres — 60; 'Captain Marvel 2′ premieres — 67; Beyoncé's 'Renaissance' tour in Tampa — 81; Florida House Fall 2023 Interim Committee Meetings begin — 115; Martin Scorsese's 'Killers of the Flower Moon' premieres — 133; 2023 Florida Chamber Annual Meeting & Future of Florida Forum — 150; 'Dune: Part Two' premieres — 164; Ridley Scott's 'Napoleon' premieres — 179; Florida's 2024 Regular Session begins — 228; South Carolina Democratic Primary — 245; New Hampshire and Nevada Democratic Primaries — 259; Georgia Democratic Primary — 264; Michigan Democratic Primary — 276; 'A Quiet Place: Day One' premieres — 287; 2024 Oscars — 289; 'Spider-Man: Across the Spider-Verse' Part 2 premieres — 309; 'Kingdom of the Planet of the Apes' premieres — 364; Opening Ceremony of the 2024 Olympic Games — 427; 'Thunderbolts' premieres — 427; Georgia Tech to face Florida State in 2024 opener in Dublin — 460; 'Blade' reboot premieres — 473; 'Deadpool 3' premieres — 534; 'Fantastic Four' reboot premieres — 680; 'Avengers: The Kang Dynasty' premieres — 707; 'Avengers: Secret Wars' premieres — 896.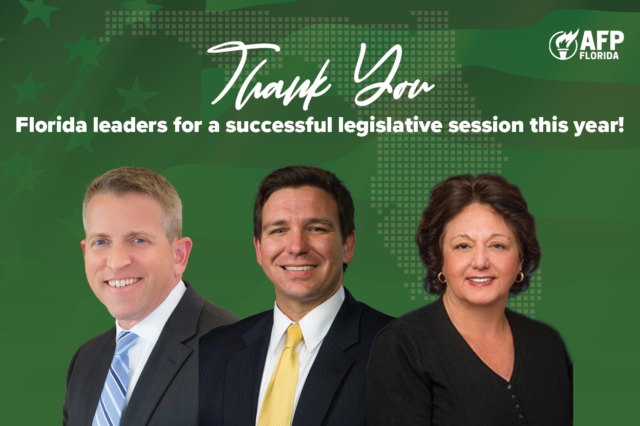 — TOP STORY —
"Ron DeSantis aides to donors: Donald Trump's current lead is a polling sugar high" via Alex Isenstadt of POLITICO — DeSantis' top political advisers Thursday detailed the path forward for the Florida Governor in the Republican Presidential Primary — and brushed aside bad headlines surrounding his rocky campaign launch the night before.
Appearing before a private gathering of donors at the Four Seasons Hotel, three top DeSantis lieutenants — Ryan Tyson, Sam Cooper and Jason Johnson — argued that the Governor remained poised throughout a malfunction-plagued appearance on Twitter Spaces, where he unveiled his candidacy in a conversation with billionaire entrepreneur Musk. They said DeSantis had a clear path to defeat Trump and added their belief that Florida would emerge as a key state that could help to determine the outcome of the nomination contest.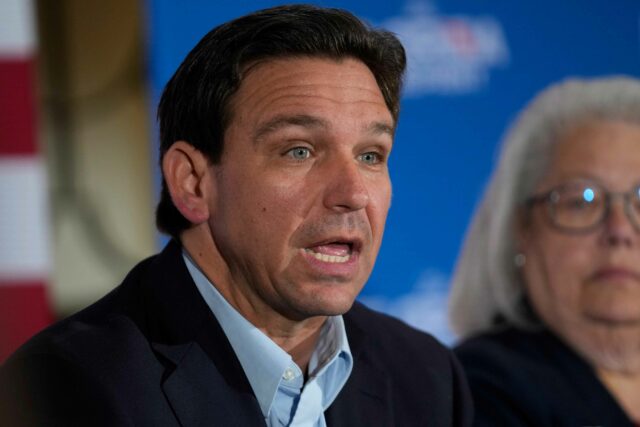 They made the case that Trump's current polling lead was being inflated by sympathy from Republican voters over his indictment in New York over a case involving hush money payments to a porn star and would diminish over time. They conceded that the former President would likely not go below roughly 35% support in a Primary but that such a floor allowed for DeSantis, his strongest rival, to take a larger share of the remaining 65% of the vote.
The DeSantis team pointed out that Florida was a winner-take-all-state, with its large share of delegates being solely distributed to whoever finishes first in the Primary. Depending on the state's outcome, there could be a clear Primary winner or a contested convention where candidates had to engage in a delegate fight.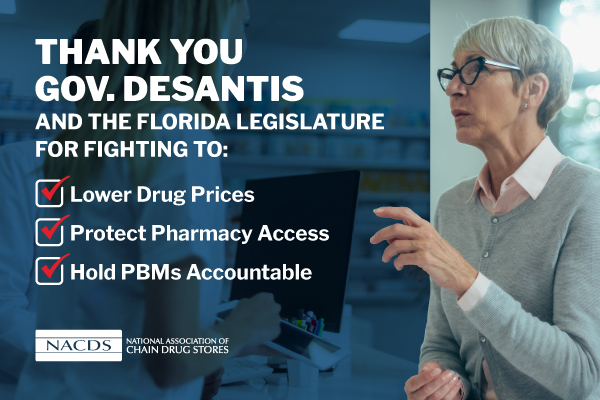 — LIFTOFF —
"Elon Musk's event with DeSantis exposes Twitter's weaknesses" via Ryan Mac of The New York Times — "Without any glitches, launching the campaign on a Twitter Space would have been bizarre," Ben Jacobs writes. "It was a medium where DeSantis was able to combine all the cliches of a conventional campaign speech with the visual appeal of a conference call. It attracted a cumulative audience that was smaller than he would have gotten on any single cable network, let alone a rollout that would have been covered live by all three and potential network television stations." "You're running for President of the United States, but you decide to share the stage with someone who is arguably more powerful and influential than you are — you're casting yourself as the supporting actor when you should be the lead," Kurt Bardella points out.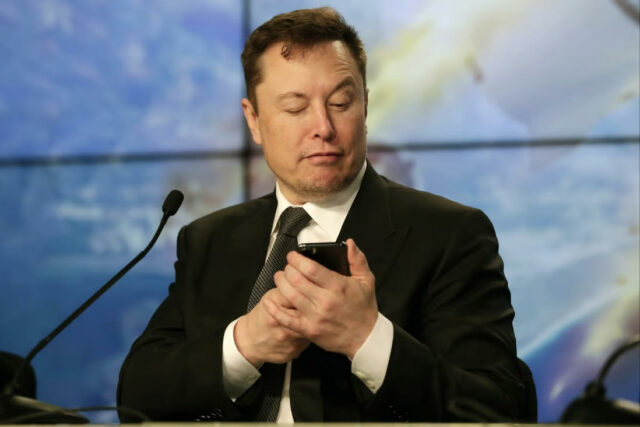 "DeSantis pushes past embarrassing campaign start, outlines travel schedule for early state visits" via Steve Peoples, Anthony Izaguirre and Holly Ramer of The Associated Press — DeSantis sought to push past an embarrassing beginning to his presidential campaign, outlining an aggressive travel schedule as his allies insisted they remain well funded and well positioned for a long Republican Primary fight ahead. There was a broad sense, even among some Republican critics, that it would likely have limited long-term political consequences if any at all. "Do they wish they could do it over again? Probably," said David Oman, who managed two top-tier presidential campaigns in Iowa. "Will we be talking about it in 10 days? Probably not."
"DeSantis plows ahead with whirlwind of friendly interviews and a tour" via Nicholas Nehamas, Maggie Astor and Alan Blinder of The New York Times — DeSantis plunged into his first full day of presidential campaigning after his sputtering Twitter rollout, holding a series of interviews with friendly conservative commentators and announcing in-person events in Iowa, New Hampshire and South Carolina next week. For DeSantis, the immediate challenge appeared to be moving past the rough kickoff and appealing to a mainstream Republican audience, after a Twitter discussion with the billionaire Musk that often strayed into online right-wing grievances and away from the issues voters say they care about most, like the economy.
"DeSantis' presidential campaign launch sticks to right-wing media" via Charlotte Klein of Vanity Fair — DeSantis, who has largely ignored traditional media outlets in favor of conservative ones, opted for softball questions from friendly moderators as he announced his run for the presidency, first in a glitch-plagued Twitter livestream, where he took questions from a selection of conservative voices, including culture warrior Christopher Rufo and former NRA spokesperson Dana Loesch and later on Fox News. Even the Trump team took a shot at DeSantis' campaign launch, with an adviser telling Politico, "Announcing on Twitter is perfect for Ron DeSantis. This way he doesn't have to interact with people and the media can't ask him any questions."
"DeSantis is adrift in the boundless sea of right-wing jargon" via Philip Bump of The Washington Post — What was striking instead was the right-wing-jargon-inflected wonkiness of the case DeSantis presented. The medium was the message, in that DeSantis was speaking dryly to a small group of supporters familiar with his vocabulary. It must have felt like dropping suddenly into a poli-sci class after missing the first three weeks.
"Iowa voters don't think DeSantis' Twitter failure is real life" via Adam Wren of POLITICO — The DeSantis rollout was, without question, a disaster for the Florida Governor. To see it from Iowa, the events on the trail cast into sharp relief the risks of an untested social media extravaganza compared with traditional retail campaigning, a competency in which DeSantis is already perceived by rivals as lacking. It also threatened his image as the candidate of calculated competence, a narrative that — if it takes hold — could seriously damage his campaign. And yet here in the first-in-the-nation caucus state, it did not appear to be immediately harming him — even in a crowd of people who had come to see Tim Scott. Among nearly a dozen voters interviewed by POLITICO, just two had caught wind of the news.
— WATCH: "What will DeSantis' presidential bid look like?" via FiveThirtyEight
"Outlining his foreign policy vision, DeSantis says he wants a 'settlement' in Ukraine" via Jacob Ogles of Florida Politics — DeSantis now says he wants a "settlement" in the ongoing Russian war with Ukraine, his latest dovish position in the military conflict. "In terms of what's going on over in Eastern Europe, you know, I'd like to see a settlement of this. I do not want to see a wider war. I think it's completely unknowable what it will look like in January of 2025. But I would not want to see the United States with our troops get enmeshed in a war in Russia or in Ukraine," DeSantis said. The Governor had previously called for a "cease-fire."
"Inside the secret DeSantis donor briefing" via Marc Caputo of The Messenger — Despite the onslaught, DeSantis remains better-liked by Republican voters than Trump in the four early states that often decide Presidential Primaries, according to a closed-door presentation made Thursday to fundraisers by the campaign's chief pollster, Ryan Tyson, whose survey results align with independent pollsters. The presentation served as a pro-DeSantis pep-talk to educate fundraisers before they dialed donors for dollars Thursday from Miami's Four Seasons Hotel, where they assembled for the campaign's first day of official action.
"In Miami, DeSantis supporters get campaign intel on how Governor plans to beat Trump" via Ana Ceballos and Emily L. Mahoney of the Miami Herald/Tampa Bay Times — A day after DeSantis unveiled his presidential campaign, his top pollster met with a group of fundraisers at a Miami luxury hotel to outline exactly how they plan to knock down former President Trump in the race for the GOP nomination. The early morning presentation at the Four Seasons Hotel Miami was led by pollster Tyson and campaign staff. The team ran through data on how they could win the party's nomination: namely, winning over Republican voters looking for an alternative to Trump and competing fiercely in the earliest Primaries. The briefing was closed to reporters, but multiple fundraisers remarked afterward that they left feeling convinced that it could be done.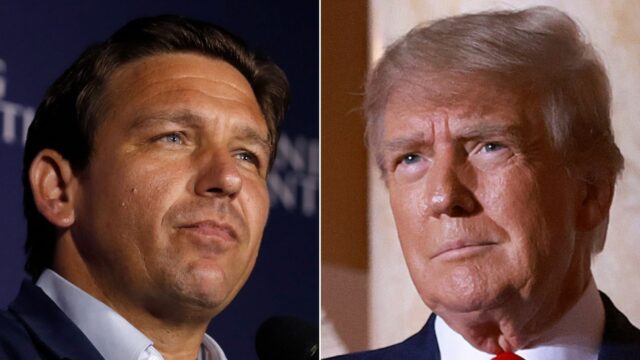 "DeSantis picked Miami for initial campaign gathering, but will Miami pick him in '24?" via Douglas Hanks of the Miami Herald — Citywide, the results from the 2022 Gubernatorial Election are part of DeSantis' bragging rights at the heart of his pitch as a Republican who can compete where Trump loses. They'll go head-to-head along with other candidates for the Republican presidential nomination in the Florida Primary on March 19. Christian Ulvert, a campaign consultant who works for Democrats in Miami-Dade, said the DeSantis showing in Miami only highlights the struggles he'll face in a Presidential Election. "When you look at the countywide numbers, you realize he won not because he did something great. It was because Democratic turnout was so abysmal," Ulvert said. "He didn't have this major crossover appeal."
"DeSantis claims Trump 'knows' he has a 'good chance of beating him'" via A.G. Gancarski of Florida Politics — DeSantis explains Trump's constant attacks on him as recognition the Governor can win in 2024. On Good Morning NH, the Florida Governor said the former President "knows" DeSantis has a "good chance to beat him" in the Republican Primaries. "I think a lot of what he's doing is showing everybody that he understands that I've got a good chance to beat him because he doesn't criticize anybody else," DeSantis told host Jack Heath. The Governor suggested that he alone threatens Trump because of his record in Florida. "They wouldn't do that if they didn't think that I had a chance, because I think they realize I am offering folks a record of achievement that's second to none," DeSantis said. "They know that I'm more likely to win the election."
"DeSantis floats 'Day One' pardons of Jan. 6 defendants, Trump" via A.G. Gancarski of Florida Politics — DeSantis may be running against Trump, but he says he would look at immediately pardoning the former President and the Jan. 6 rioters Trump encouraged if he wins the White House. Responding to an interview question on "Clay and Buck," the Florida Governor opened the door to clemency actions on "Day One" surrounding the attempt to halt the certification of the 2020 Presidential Election. "The Department of Justice and Federal Bureau of Investigation have been weaponized. We see that in a variety of contexts," DeSantis argued.
"DeSantis and the 'scaffle' vote" via David Leonhardt of The New York Times — DeSantis, for his part, has come out in favor of government action to reduce health care prices. He criticized the Joe Biden administration for blocking cheaper prescription drugs from Canada — a country that used to be a symbol of big-government inefficiency among Republicans. This month, DeSantis, Florida's Governor, signed a bill that tries to lower drug costs there by cracking down on companies known as pharmacy benefit managers. Trump's trouncing of the Republican establishment in 2016, and his continued popularity among the party's voters, has exposed a weakness of the laissez-faire economic approach known as Reaganism. Namely, it isn't especially popular with most voters, including many Republicans.
"Who is DeSantis? Florida Governor reveals few clues about what makes him tick" via Jeffrey Schweers of the Orlando Sentinel — Every attempt to reach out to the people closest to him has been rebuffed or ignored, leaving many questions unanswered about who the intensely private DeSantis really is, particularly why he has taken a hard line against the LGBTQ and transgender communities and minorities. And the most glaring omissions are the friends, mentors, teachers and coaches who helped shape his thinking about culture, politics and the Constitution. It's a bit unusual for a presidential candidate to be so closemouthed, said Aubrey Jewett, a political-science professor at the University of Central Florida.
"DeSantis relaunches presidential campaign from inside burning Tesla" via The Onion — Attempting his formal announcement again in an effort to compensate for last night's glitch-ridden debacle on Twitter, DeSantis reportedly relaunched his presidential campaign Thursday from inside a burning Tesla. "America deserves a President who won't cave to wokeness and will instead embrace the values of our Founding Fathers," said DeSantis, who, sitting in the front seat of a Tesla Roadster as it filled with smoke and the doors automatically locked, looked on helplessly when the hood erupted in flames, the self-driving function engaged, and the fiery vehicle tore through the streets, running over numerous pedestrians.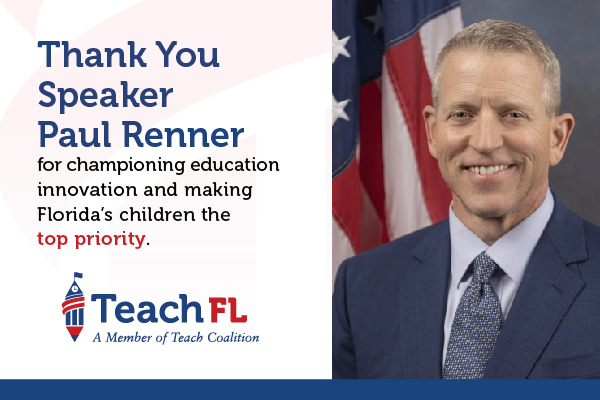 — MORE 2024 —
"Trump lumps DeSantis in with 'devil' and 'Hitler' in spoof of 2024 announcement" via Misty Severi of the Washington Examiner — Trump posted a spoof video that showed a fake list of people who were listening to DeSantis' campaign announcement, lumping the Governor in with Adolf Hitler, the Devil, and more. The footage, which was posted on Instagram and Truth Social, included a fake audio call that portrayed the guests squabbling with each other as the doctored voice of the Governor attempted to make his big announcement. The phony audio also included a doctored voice of Trump himself, who cuts into the call.
To watch the video, please click on the image below:
"DeSantis finally snaps back at Trump" via Ewan Palmer of Newsweek — DeSantis hit out at Trump for adding trillions to the national debt during his time as President and supporting an amnesty for illegal immigrants. DeSantis was asked about the attacks aimed at him by Trump and whether his campaign will focus on not only why he should win, but why Trump should not get re-elected. "So [Trump's] drawing helpful contrast with me now," DeSantis said. "He's running attacks, attacking me for voting against an omnibus spending bill that he signed when he was President. Absolutely, I think he should not have signed those omnibus spending bills. He added almost $8 trillion to the debt in a four-year period of time," DeSantis said.
"DeSantis attacks Trump: He 'destroyed millions of lives'" via Nikki McCann Ramirez of Rolling Stone — During a Thursday interview with Glenn Beck, DeSantis accused Trump of having "destroyed millions of people's lives" during the COVID-19 pandemic by "turning the country over to (Anthony) Fauci." DeSantis did not acknowledge the more than 1.1 million Americans who have actually died from COVID-19, a number that would have undoubtedly been far greater if preventative measures weren't put into place. Despite DeSantis' claims that Florida's anti-lockdown policies were successful in combating COVID-19, the state still experienced high COVID-19 mortality rates compared to the rest of the nation.
"DeSantis extends 'culture of losing' critique to Nikki Haley, Mike Pence, Tim Scott" via A.G. Gancarski of Florida Politics — DeSantis' talking points about a Republican "culture of losing" have been interpreted generally as a jab at Trump, but they apparently go beyond the former President. Conservative talk show host Erick Erickson asked DeSantis about what makes him a better option than Haley, Pence and Scott, all of whom Erickson counts as friends. "You've got a sitting Senator, you've got a former Vice President, a former Governor. You've got an Ambassador. Why not them for the presidency?" "Well, we have a culture of losing in our party and there's really no substitute for victory. We can't have any more excuses. We've got to get it done," DeSantis said.
"Iowa poll: DeSantis 42 points behind Trump" via A.G. Gancarski of Florida Politics — In a survey of Republican caucusgoers, Trump takes 62% support, with the Governor pulling just 20%. Former Vice President Pence and former United Nations envoy Haley are at 5%, while U.S. Sen. Scott has 3%. Polling director Spencer Kimball noted that DeSantis' Iowa struggles mirror those he faces in New Hampshire, where Trump leads DeSantis by 41 points: "The former President's base continues to be voters under 35: 75% of whom support Trump, and voters without a college degree: 70% support Trump. DeSantis' support is higher among voters with a postgraduate degree, with 29% support, still trailing Trump's 37% with this group."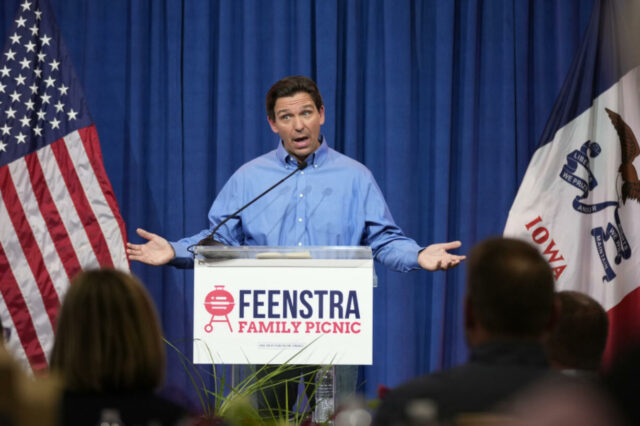 "Poll: Trump up 19 over DeSantis in Texas" via A.G. Gancarski of Florida Politics — "In a Texas Republican Presidential Primary restricted to Trump and DeSantis, 57% of Texas GOP Primary voters would vote for Trump and 36% for DeSantis, with 5% undecided and 2% responding that they would not vote if Trump and DeSantis were their only two options," reads the polling memo from the Texas Hispanic Policy Foundation. "Trump is the clear Republican front-runner in Texas for now, but there is a long way to go," said TxHPF President Jason Villalba. "Texas Republicans regard Trump favorably and he will be difficult to beat for the nomination here, but DeSantis certainly has a base of support upon which he can build." Despite the nearly 20-point deficit for DeSantis, this is his best Texas poll in a while.
"Grant Hill for U.S. Senate?" via Dave Trotter of Voting Trend — After years of failure, Democrats trying to court "celebrities" to run for office shows just how desperate some of them have become. Not only does it show that Florida Democrats don't have a bench to boast about, but they don't even have a fundamental idea of why they are losing. This is when we have to look at the reality of the situation, Democrats are different. Democrats look for more in a candidate than just popularity. Democrats are less likely to flock to someone just because they used to make millions by bouncing a ball around a court. Go to any Democratic Party function and ask someone about any sport, and many times you will get a blank stare.
"Trump workers moved Mar-a-Lago boxes a day before FBI came for documents" via Devlin Barrett, Josh Dawsey, Spencer S. Hsu and Perry Stein of The Washington Post — Two of Trump's employees moved boxes of papers the day before FBI agents and a prosecutor visited the former President's Florida home to retrieve classified documents in response to a subpoena, timing that investigators have come to view as suspicious and an indication of possible obstruction. Trump and his aides also allegedly carried out a "dress rehearsal" for moving sensitive papers even before his office received the May 2022 subpoena, according to the people familiar with the matter who spoke on the condition of anonymity to describe a sensitive ongoing investigation.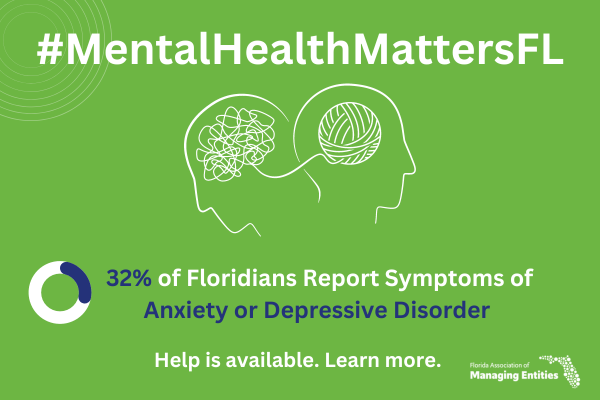 — DESANTISY LAND —
"How DeSantis maximized the power of the Florida Governor's office" via Patricia Mazzei of The New York Times — Few knew what to expect from DeSantis when he was first elected Governor in 2018 as a little-known Congressman. He had barely eked out a victory. He had almost no ties to the State Capitol. His policy agenda seemed unclear. But he knew, at least, how he wanted to govern: He directed his general counsel to figure out just how far a Governor could push his authority. He pored over a binder enumerating his varied powers: appointing Florida Supreme Court justices, removing local elected officials, and wielding line-item vetoes against state lawmakers. Then he systematically deployed each one.
"Who is Jeanette Nuñez? Lt. Governor moves up if DeSantis wins Presidential Election" via Ana Goñi-Lessan of the Tallahassee Democrat — DeSantis filed to enter the 2024 Presidential race Wednesday afternoon after months of anticipation and launched his campaign after successfully pushing a conservative, red meat agenda during this year's state Legislative Session. If DeSantis, who will fight for the Republican nominee spot against Trump, wins his bid for the White House, Lt. Gov. Nuñez will step in to lead Florida. Nuñez, who got her start in politics as a state Representative in 2010, became the first Latina Lieutenant Governor in Florida in 2018. Before she became DeSantis' No. 2, Nuñez represented District 119, which covers part of Miami-Dade County.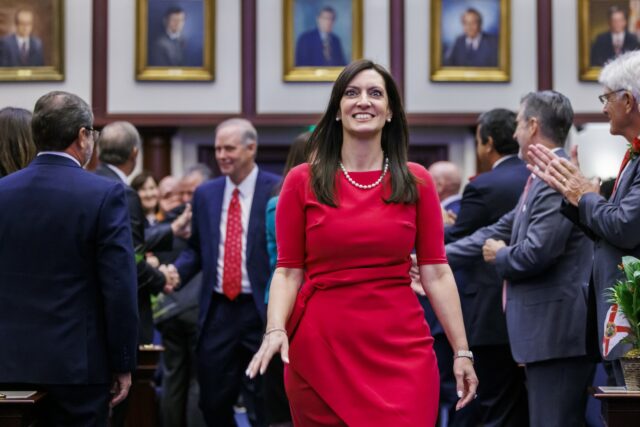 "Ashley Moody endorses DeSantis for President" via Jacob Ogles of Florida Politics — Moody is backing DeSantis' bid for President just one day after DeSantis made his bid official. "Ron DeSantis has proven he has the commitment, character, and courage necessary to restore hope and reignite the American dream," Moody tweeted. "I'm honored to endorse him to be the next President of the United States as he leads 'Our Great American Comeback!'" The Plant City Republican is the first member of the Florida Cabinet to support DeSantis. Elected alongside DeSantis in 2018, the two have worked closely on a number of issues. Her support of DeSantis' just-launched presidential bid doesn't come as a huge surprise.
"55 things you need to know about DeSantis" via Michael Kruse and Sydney Gold of POLITICO — A one-time baseball star, a double Ivy League alum and a former three-term member of Congress, DeSantis vaulted to the national political fore on account of COVID-19, turning Florida into the country's anti-lockdown capital and positioning himself as the de facto Governor of the American right. Emboldened ever since by the attention and acclaim, as confident and capable as he is ornery and odd, he has methodically sought to institute an aggressive, unapologetic agenda his many supporters see as a template to take to the White House and his many critics view as autocratic overreach.
"What books are being challenged in schools? Florida is making a list." via Jeffrey S. Solochek of the Tampa Bay Times — National reports recently showed Florida among the leading states when it comes to removing, banning or censoring books in schools. The State Board of Education, which has encouraged schools to look to others around Florida for guidance on which books to use, set the stage for continued scrutiny and potential action on the titles in classrooms and libraries. The board adopted rules instructing districts how to prepare and disseminate lists of book objections they received, along with the decisions they reached and the reasons why. The standardized reporting mechanism "does continue to provide transparency for our families. It will also give us a way to post that material, which is required," board Chair Ben Gibson said.
"DeSantis contends Casey DeSantis should be on 'fashion magazine' cover" via A.G. Gancarski of Florida Politics — Ron DeSantis is fuming over media framing of Florida's First Lady. While some reports have criticized Casey DeSantis' influence on her husband, the Florida Governor is lamenting a double standard in the media. On a radio hit after he launched his presidential campaign, the Governor said that if DeSantis weren't conservative, she would be feted in the world of high fashion. "If she were a Democrat, she'd be on every fashion magazine … they would be making her be the biggest deal. But because we're conservative, we know that that's not what happens. In reality, it will be the opposite, where they try to really attack," DeSantis said.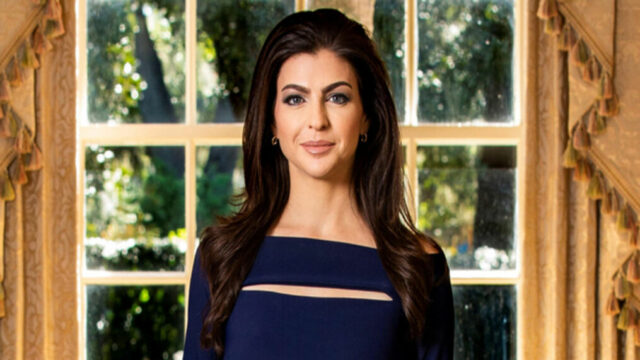 "Furries now have serious beef with DeSantis" via EJ Dickson of Rolling Stone — DeSantis has successfully sucked the pleasure out of many of life's little joys, from drag brunches to Disney adult TikTok. And thanks to the passage of SB 1438, or the Protection of Children Act, DeSantis may now be bringing the ax down on furries. On Wednesday, the organizers behind Megaplex, an Orlando-based convention for furries, people who enjoy dressing up as or making art of anthropomorphized creatures, posted a statement on Twitter regarding its policy for admitting minors. The statement was in response to SB 1438, which makes "knowingly admitting a child to an adult live performance" a first-degree misdemeanor punishable by a year of prison and/or a $1,000 fine.
— LEGISLATIVE —
"Fresh into campaign mode, DeSantis signs $1.3B tax cut package" via Gray Rohrer of Florida Politics — One day after officially stepping into the race for President, DeSantis signed a $1.3 billion tax cut plan, with much of the savings aimed at consumers and businesses. The measure (HB 7063) reflects most of what DeSantis asked lawmakers to pass when he unveiled his tax plan in February. But the Legislature opted not to include the permanent cut in sales taxes on over-the-counter pet medications and the one-year sales tax exemption on pet food and "common household items" such as cleaning supplies that DeSantis included in his original plan.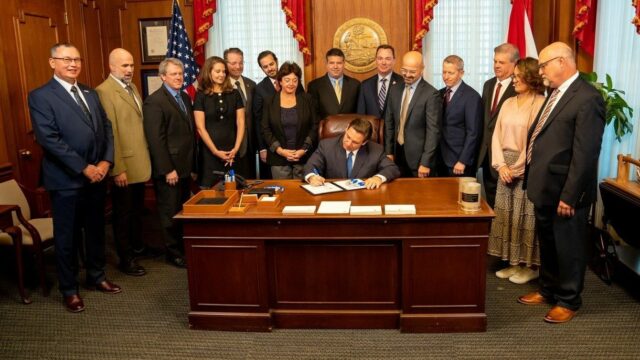 "Assaulting hospital workers will soon lead to harsher penalties" via Jesse Scheckner of Florida Politics — People visiting or admitted to hospitals in Florida will soon have even more of a reason — beyond just plain common decency — to keep their hands to themselves. Beginning Oct. 1, 2023, assaulting or battering or hospital workers will result in stiffer charges than doing so to other members of the populace, thanks to legislation DeSantis has now signed. In Florida, assault is a second-degree misdemeanor, while battery typically is punishable as a first-degree misdemeanor. However, punishment for those acts is elevated when committed against people of certain professions, including police, firefighters and emergency medical care providers. The measure (HB 825) DeSantis approved Wednesday adds hospital personnel, including volunteers, to that select group.
"Gov. DeSantis signs bipartisan bill cracking down on windshield repair lawsuits" via Jesse Scheckner of Florida Politics — SB 1002 bans using assignment of benefits (AOB) in auto glass claims. It's effective immediately. AOB enables insurance policyholders to give repair shops authority to file claims on their behalf and collect payment from insurers without the policyholder's involvement. Last year, there were 33,196 windshield lawsuits involving AOB, according to the Department of Financial Services. Proponents of the measure — including its sponsors, Democratic Sen. Linda Stewart and Republican Rep. Griff Griffitts — say a small group of unscrupulous lawyers are abusing the AOB process for undue financial gain. "This is an important win for the health of the marketplace and Florida consumers," Michael Carlson, president and CEO of the Personal Insurance Federation of Florida, said in a statement.
"DeSantis signs measure making it harder, pricier to challenge development proposals" via Jesse Scheckner of Florida Politics — It's soon going to be easier for developers to get projects through review processes and potentially more expensive to oppose them, thanks to legislation DeSantis just signed. The measure (SB 540), which becomes law July 1, effectively blocks residents from challenging a city or county's development order unless the project would "materially alter" the density and use of the land in a way that is inconsistent with the comprehensive plan. The change is meant to resolve conflicting opinions from state appellate courts, though some have contended that it prevents legitimate challenges to development proposals over environmental concerns.
"DeSantis OK's bipartisan measure closing ethics loophole for special district officials" via Jesse Scheckner of Florida Politics — Bipartisan legislation designed to improve the ethical conduct of special district officials throughout Florida is just over a month from becoming law. The measure (HB 199), effective July 1, clarifies that exceptions under the Florida Ethics Code for officers or employees of water control and special tax districts are limited to constructing, maintaining, managing and financing improvements. It also specifies that officials who use their public position or fail to disclose information in a way that personally benefits them are engaging in an impermissible conflict of interest.
"Snake out: DeSantis signs bill increasing penalties in venomous reptile crimes" via Wes Wolfe of Florida Politics — Despite an aggressive lobbying effort by state reptile keepers, a new set of laws will go into effect increasing penalties for illegal handling of venomous reptiles, thanks to the signature of DeSantis. HB 1161, which sets the penalties for knowingly releasing, or letting escape through gross negligence, a nonnative reptile of concern to a Level Three violation. Knowingly releasing or letting escape through gross negligence a venomous reptile would be a Level Four violation. Florida's six native venomous reptiles are all snakes — the pygmy rattlesnake, the eastern diamondback rattlesnake, the timber rattlesnake, cottonmouths, copperheads and the eastern coral snake.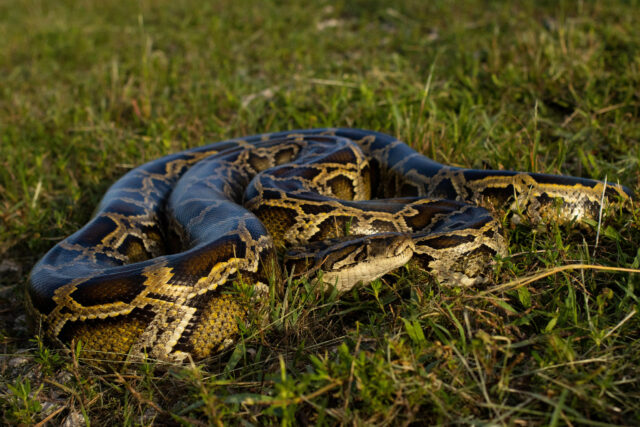 "Sierra Club issues failing grades to Legislature's GOP supermajority" via Wes Wolfe of Florida Politics — One of Florida's leading environmental organizations sifted through the words and found actions among state leaders not just lacking, but actively harming the state's ecosystems in order for others to profit. On the Sierra Club's score card for the past Session, the Legislature as a whole and, in particular, House Speaker Paul Renner and Senate President Kathleen Passidomo came up with failing grades. Passidomo's grade is largely based on approving a budget line item that allows for preemption of local ordinances meant to limit fertilizer applications. Renner, meanwhile, gets pegged for overseeing the creation of the fertilizer line item and his support of HB 3, which shuts the state out of a trillion-dollar bond market for resiliency projects.
"Lobbying compensation: Corcoran Partners scores $2M in first quarter" via Drew Wilson of Florida Politics — Founding partner Michael Corcoran worked alongside Jacqueline Corcoran, Matt Blair, Samantha Sexton Greer, Helen Levine, Bethany McAlister, Will Rodriguez, and Andrea Tovar to represent 110 clients in Q1. Those contracts netted Corcoran Partners an estimated $1.37 million in legislative lobbying pay and an additional $653,000 in executive branch earnings. Fontainebleau Development was the firm's top client for the quarter, paying $136,000 overall. Kabompo Holdings, the parent company of cryptocurrency issuer Paxos National Trust, held the No. 2 spot on Corcoran Partners' legislative compensation report. It paid the firm $45,000 for work in the Legislature. The top end of per-client ranges shows the firm may have earned as much as $2.85 million in Q1.
"Lobbying compensation: Smith Bryan & Myers collects $1.5M in Q1" via Drew Wilson of Florida Politics — Smith Bryan & Myers earned an estimated $1.5 million in this first quarter, placing No. 11 among all lobbying firms in the state. Led by Matt Bryan and Jeff Hartley, the firm's roster also includes Teye Carmichael, David Daniel, Thomas Griffin, Lisa Hurley, Jim Naff and Jonathan Rees. The team represented 79 clients last quarter, netting an estimated $840,000 in legislative lobbying fees and $655,000 in executive branch lobbying fees. SBM's top legislative client was Osceola Legislative Effort, which was listed at the $45,000 level. MLU Services topped the firm's executive branch report with a $35,000 retainer. At the top end, SBM could have earned as much as $2 million in the first quarter.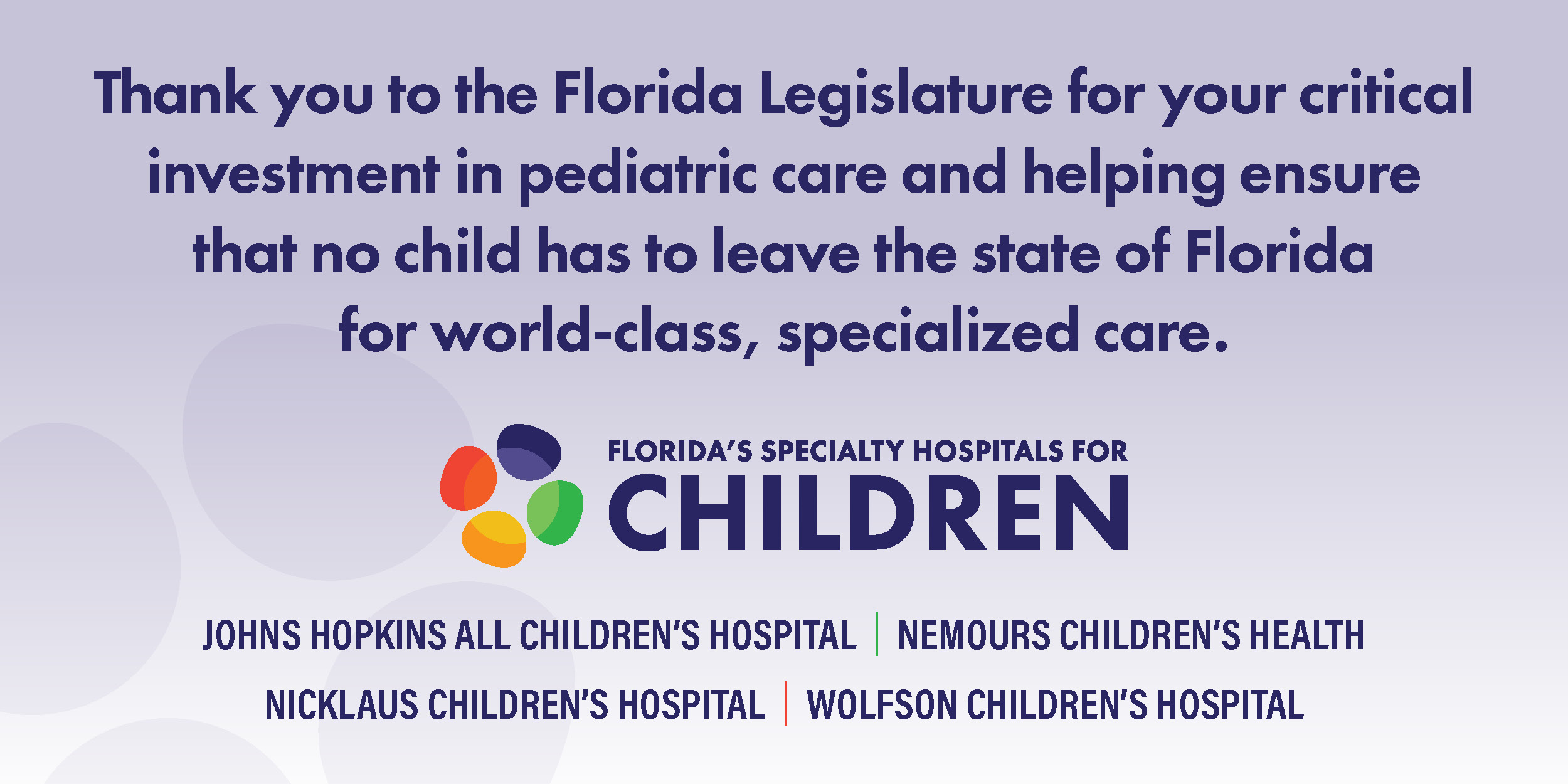 — STATEWIDE —
"Sales tax holiday for hurricane prep items starts May 27" via Gray Rohrer of Florida Politics — It's that time again, Floridians. Time to go through the checklist and restock hurricane supplies. The semiofficial start of hurricane season is June 1, but a two-week sales tax holiday on disaster preparedness items will begin May 27. The tax holiday is part of HB 7063, the tax cut package DeSantis signed Thursday. It lasts until June 9 and during that period shoppers won't pay sales taxes on a variety of disaster preparedness items.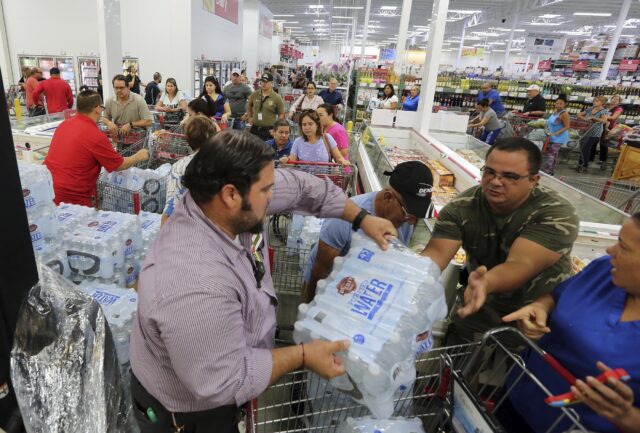 "NOAA scientists rolling out new tools, expect near-normal hurricane season" via Wes Wolfe of Florida Politics — Scientists predict the upcoming Atlantic hurricane season as "near normal," but even that description of the activity is sure to send worries through every person in the Sunshine State. "As we saw with Hurricane Ian, it only takes one hurricane to cause widespread devastation and upend lives," Federal Emergency Management Agency Administrator Deanne Criswell said. "So regardless of the number of storms predicted this season, it is critical that everyone understand their risk and heed the warnings of state and local officials. Whether you live on the coast or further inland, hurricanes can cause serious impacts to everybody in their path."
"Reducing childhood poverty, increasing 3rd grade reading levels are key to Florida's economic future" via Christine Jordan Sexton of Florida Politics — Education, housing, and health — and lack of access to it — are drivers of prosperity and the Florida Legislature tackled them all during the 2023 Session. "From universal choice to the 'Live Local Act,' to the expansion of KidCare, it was a monumental team effort and I'm proud of how our members came together, Republican and Democrats, to focus on the most critical issues facing Florida's families," House Speaker Renner said in a taped speech he made for The Florida Chamber Foundation's 2023 Florida Prosperity & Economic Opportunity Solution Summit in Jacksonville. "Our work is not done. We will continue to mission until every child in Florida has a path to prosperity."
"Florida travel advisories have been issued by civil rights, LGBTQ groups and Rick Scott?" via Brandon Girod of the Pensacola News Journal — Civil rights, immigration and LGBTQ groups have recently issued travel advisories in Florida warning that many of the new laws passed in the state are harmful to minority communities. In response, Scott fired back with a travel advisory of his own against socialists, communists and their enablers. "Florida is openly hostile toward socialists, Communists, and those that enable them," Scott said. Scott's advisory came on the heels of NAACP's travel advisory issued last week that warned Black Americans of new laws passed in Florida that were "undemocratic" and "hostile to Black Americans."
"Target's surrender to MAGA rage shows how anti-wokeness really works" via Greg Sargent of The Washington Post — It is sometimes said that corporate America is a battleground in the culture wars. This has taken on ugly new meaning in the case of Target, which just announced that it will pull some LBGTQ-friendly merchandise from shelves after experiencing threats that affected its employees' "sense of safety." Target's surrender points to a bigger story: The anti-woke right is increasingly wielding heavy-handed tactics to block corporations from making their own decisions about how to adapt to social change. Though the right is losing this battle at large, it is innovating and having some success
— SKED —
Happening today — The Florida Commission for Independent Education meets: 9 a.m., Wyndham Orlando Resort, 8001 International Dr., Orlando.
Happening today — Rep. Anna Eskamani will be the keynote speaker for the second day of the Florida Voices for Health Summit: Noon, Space Coast Health Foundation, 1100 Rockledge Blvd., Rockledge.
Happening tomorrow — Florida begins the disaster-preparedness tax "holiday" with no sales taxes on a wide range of disaster-preparedness supplies and household goods. The holiday will end June 9. The 2023 Atlantic Hurricane Season begins June 1.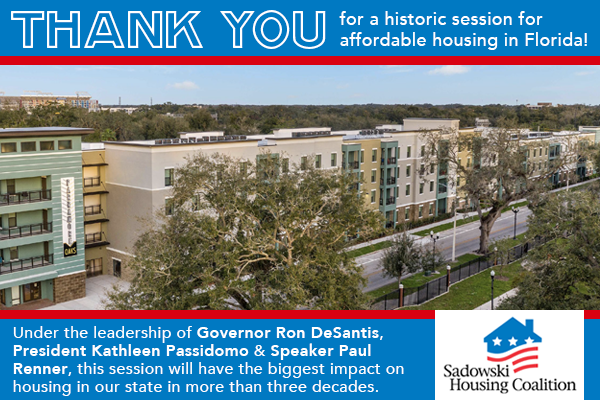 — D. C. MATTERS —
"Look who's talking: Joe Biden mostly mum in debt negotiations, while Kevin McCarthy can't stop chatting" via Seung Min Kim of The Associated Press — There was McCarthy, saying the White House was refusing to give on spending as the Speaker returned to the Capitol one morning this week. Just a few hours later, there was McCarthy again, this time telling reporters that the sole concession that Republicans were making to the White House on the debt limit was in fact, simply to raise the debt limit, nothing else. Biden has made a deliberate decision to go quiet as his team gets down to the wire in the debt-limit talks.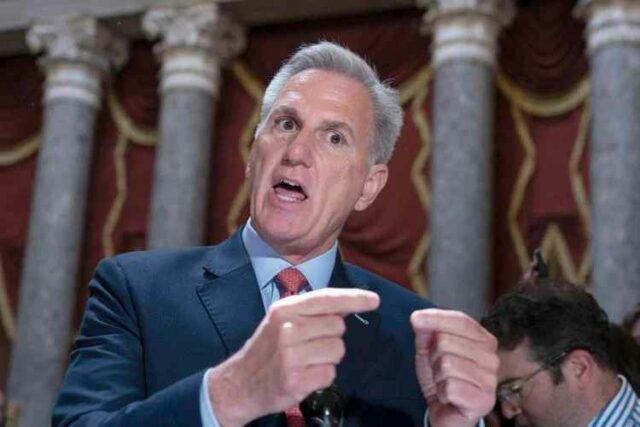 "Congress confronts treacherous timeline to pass a debt limit deal" via Stephen Neukam and Rebecca Morin of The Messenger — Even as the White House and House Republicans made progress Thursday on a deal to raise the debt ceiling, lawmakers said the path to getting an agreement signed, sealed and delivered by this time next week remained murky. With members of Congress flocking out of Washington on Thursday and Biden expected to travel to Camp David on Friday and Wilmington, Delaware, on Sunday for Memorial Day Weekend, top House Republicans remained tight-lipped about their plan to get a potential deal through the House before a June 1 deadline.
"Debt ceiling talks teeter on the brink, as lawmakers leave town for weekend without a deal" via Seung Min Kim, Kevin Freking, Stephen Groves and Lisa Mascaro of The Associated Press — House Republicans pushed debt ceiling talks to the brink, displaying risky political bravado in leaving town for the holiday weekend just days before the U.S. could face an unprecedented default hurling the global economy into chaos. However, Speaker McCarthy also said he had directed his negotiating team "to work 24/7 to solve this problem." At the Capitol, McCarthy said "every hour matters" in talks with Biden's team as they try to work out a budget agreement.
"A daring, dazed trip into the 'hostage' situation on Capitol Hill" via Dan Zak, Jesús Rodríguez, Ben Terris and Kara Voght of The Washington Post — "In accounting, you have to reconcile," says Rep. Victoria Spartz, one of maybe three sitting members of Congress who once worked as a certified public accountant. "Your debits and credits should equal. They don't here." Boy, don't they. "It's shocking," says Rep. Brad Sherman, another former accountant in Congress. "We have Microsoft debt selling for 120 basis points — lower yield than Treasurys! Literally! I mean, 120 basis points is a lot!" And this means … This means, Sherman says, that an American corporation is more trusted to pay its bills in the next few months than America itself.
"Janet Yellen warns of missed payments if debt limit is not lifted" via Alan Rappeport of The New York Times — Yellen said it was "almost certain" that the United States would not have enough cash to continue to pay all of its bills on time beyond early June and that she would soon provide Congress with a more precise update about when the nation could default if the debt limit was not raised. The comments, made at a WSJ CEO Council event, came as negotiators for the White House and House Republicans raced to reach a deal to raise the debt limit and reduce government spending that Congress can pass before June 1. Yellen reiterated her warning that a default would inflict severe damage on the U.S. economy and made the case that she would be left with no good options to contain the fallout.
"Biden releases new strategy to tackle rise in antisemitism, says 'hate will not prevail'" via Darlene Superville of The Associated Press — Biden announced what he said is the most ambitious and comprehensive undertaking by the U.S. government to fight hate, bias and violence against Jews, outlining more than 100 steps the administration and its partners can take to combat an alarming rise in antisemitism. Speaking during a videotaped address at the White House, Biden said the first U.S. National Strategy to Counter Antisemitism sends a "clear and forceful message" that "in America, evil will not win, hate will not prevail" and "the venom and violence of antisemitism will not be the story of our time."
"Washington watches as Big Tech pitches its own rules for AI" via Mohar Chatterjee and Brendan Bordelon of POLITICO — As Congress and the White House struggle to find their way on regulating artificial intelligence, one power base is stepping up: the tech industry itself. On Thursday, Microsoft President Brad Smith hosted a high-profile event at Planet Word with a gaggle of D.C. lawmakers to roll out his company's proposal for how Washington should regulate the fast-moving technology. Two days earlier, Google's Sundar Pichai published an op-ed about how building AI responsibly was the only race that mattered.
"Congress decides what it can investigate, not Harlan Crow" via Ruth Marcus of The Washington Post — Crow, the Texas billionaire who lavished gifts and favors on Supreme Court Justice Clarence Thomas, isn't a member of Congress, but Crow, through his lawyer, asserts that Congress lacks a "valid legislative purpose" in seeking information about their relationship. Crow isn't a Supreme Court justice, but he also asserts that Congress would be violating the constitutional separation of powers if it were to dare to apply ethics rules to the high court. Crow attorney Michael D. Bopp sent a highhanded letter to the Senate Judiciary Committee Monday that could be condensed to two words: go away.
"SCOTUS sinks Clean Water Act protection for 51% of U.S. waters" via Wes Wolfe of Florida Politics — A Supreme Court ruling that on its face just allows an Idaho couple to build a home near a lake goes in fact much further than that, eliminating Clean Water Act (CWA) coverage to 51% of previously protected U.S. wetlands. "Wetlands that are separate from traditional navigable waters cannot be considered part of those waters, even if they are located nearby," Justice Samuel Alito wrote in the majority opinion. "In addition, it would be odd indeed if Congress had tucked an important expansion to the reach of the CWA into convoluted language in a relatively obscure provision concerning state permitting programs."
"Marco Rubio issues stark AI warning regarding national security: Fakes could 'do tremendous damage'" via Julia Musto of Fox News — Rubio issued a warning on Wednesday about impending artificial intelligence threats to national security. DeSantis stressed that the dangers of AI would only increase as time passes, including those from large language models like OpenAI's chatbot ChatGPT. He pointed out that hackers had previously used editing programs to portray former Presidents. "Neither high school cheating nor dumb humor rises to the level of a national security threat. But manufactured footage of the White House announcing a military draft? False imagery depicting Trump's arrest?" he wrote.
"Oath Keepers founder Stewart Rhodes sentenced to 18 years for seditious conspiracy in Jan. 6 attack" via Michael Kunzelman, Lindsay Whitehurst and Alanna Durkin Richer of The Associated Press — Oath Keepers extremist group founder Rhodes was sentenced Thursday to 18 years in prison for orchestrating a weekslong plot that culminated in his followers attacking the U.S. Capitol in a bid to keep Biden out of the White House after winning the 2020 Election. Rhodes is the first person convicted of seditious conspiracy in the Jan. 6, 2021, attack to receive his punishment. "The Justice Department will continue to do everything in our power to hold accountable those criminally responsible for the Jan. 6 attack on our democracy," Attorney General Merrick Garland said in a statement.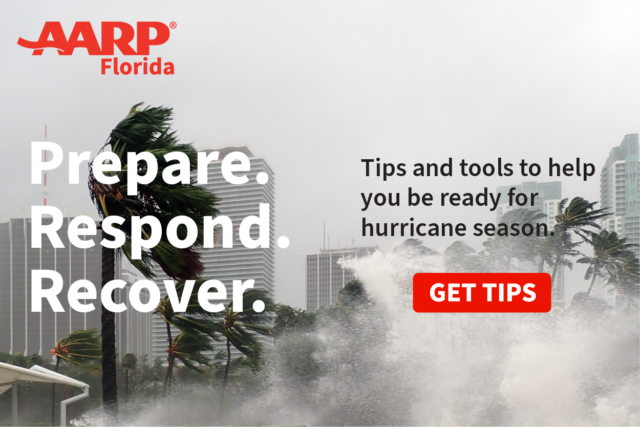 — LOCAL: S. FL —
"Broward's new elections office will boost security. It'll fend off those who think it's 'patriotic' to storm buildings." via Lisa J. Huriash of the South Florida Sun-Sentinel — A new government building will open in Broward with new security features, years after a tense demonstration outside the county's elections office led officers to guard the front door from protesters. The new plans also come after the Jan. 6, 2021, riot at the U.S. Capitol Building in Washington. The new building for the Supervisor of Elections, which could open as early as 2024, will have private entrances and exits and gated parking for staff, among other security precautions. A second new county building will house the county Property Appraiser's Office and new 911 regional communications.
"Fears linger after rainstorm of the century. Victims now worry it can happen again." via Susannah Bryan of the South Florida Sun-Sentinel — The mid-April deluge swamped all of Fort Lauderdale, but four neighborhoods were hardest hit by the rain bomb: Edgewood, River Oaks, Melrose Manors and Melrose Park. None have proper drainage, city officials say. Help is on the way, but not anytime soon. Stormwater upgrades are up to three years away for Melrose Manors and even more for Melrose Park. Major drainage upgrades are underway in River Oaks and Edgewood, but the $50 million pipes and pump stations won't be in the ground and working until late 2024 or early 2025. That long wait has flood victims dreading the next big storm. Will their neighborhood — and their homes — be swamped again?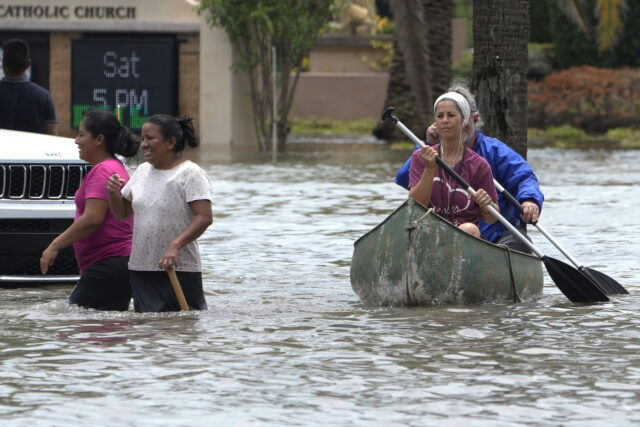 "New billion-dollar water system in Florida Keys sent raw sewage into ocean, state says" via David Goodhue of the Miami Herald — The Florida Keys opened a billion-dollar sewer system in 2017 to carry wastewater to underground wells. Leaders say the $200 million portion in the Lower Keys protects nearshore waters and the coral reef, a cornerstone of the island chain's fragile ecosystem. But within two years of the new system's completion, parts started hemorrhaging raw sewage into the Atlantic Ocean and Gulf of Mexico, according to documents obtained by the Miami-Herald/FLKeysnews.com. And according to another internal document obtained by the Miami Herald this week from the water utility that runs the wastewater system, the Florida Keys Aqueduct Authority, the cost of the state-mandated repairs is estimated to exceed $16 million.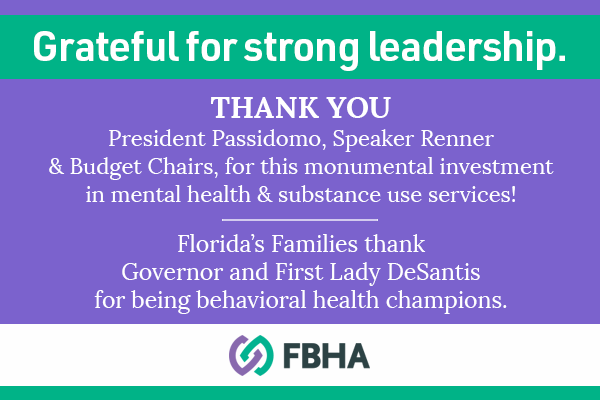 — LOCAL: C. FL —
"Longtime West Melbourne Council member Andrea Young to run for Mayor, seeking to succeed Hal Rose" via Dave Berman of Florida Today — Young is seeking to fill the position now held by Rose, who has been West Melbourne Mayor since 2007. Rose is one of a number of people who have applied to fill the Brevard County Commission vacancy in south Brevard's District 5 created by the resignation of Kristine Zonka, who resigned from the Commission to become the administrator of the Florida Department of Health in Brevard. Gov. DeSantis has the power to fill Zonka's vacancy on the County Commission until the 2024 Election but has not indicated when that might occur. Rose's mayoral term in West Melbourne ends in 2024.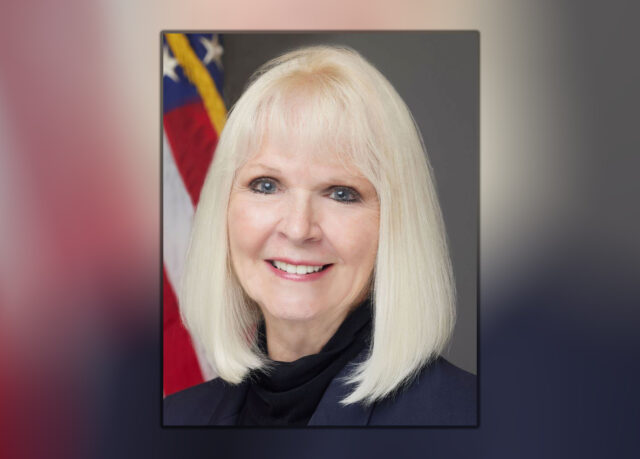 "Volusia County Council Chair Jeff Brower plans to launch 2024 campaign on Friday" via Sheldon Gardner of The Daytona Beach News-Journal — Brower, who had already announced plans to run again, said he will fill out the required forms and officially launch his campaign for re-election on Friday. Port Orange Mayor Don Burnette and business owner Randy Dye, a DeLand resident who owns two auto dealerships, have already filed to run for the seat. The Primary Election will be in August 2024. Brower, 68, of DeLeon Springs, was elected in 2020. He has said he is having an easier time on the Council working with the five new Council members who started in January. The previous Council regularly had heated arguments. Brower and all six other Council members are registered Republicans. Burnette and Dye are also registered as Republicans.
"Pride festival will go on in Orlando despite new Florida laws, organizers say" via Amanda Rabines of the Orlando Sentinel — In spite of the recent turmoil surrounding a slate of new state laws that impact LGBTQ+ communities, Orlando is still planning to put on Pride celebrations and Pride marches this year. The annual "Come Out With Pride" festival on Oct. 21, which has been taking place in Orlando since 2005, is still scheduled to happen, according to its executive director, Tatiana Quiroga. Quiroga said the event is anticipated to bring more than 200,000 people this year to Lake Eola Park in downtown Orlando. "We feel that, if anything, this is the most critical time for us to gather and bring our community together," she said.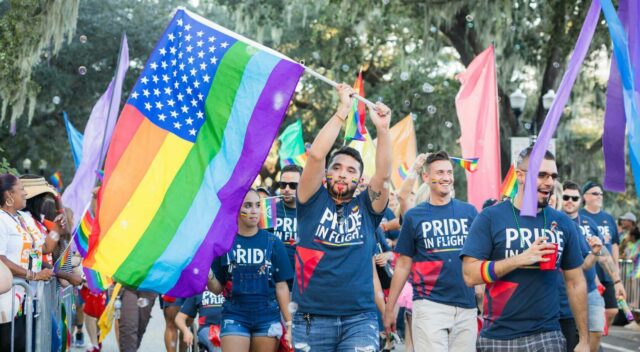 "What did Central Florida hospitals learn from Hurricane Ian?" via Caroline Catherman of the Orlando Sentinel — Eight months after a record-breaking hurricane flooded Central Florida with over 20 inches of rain and pummeled it with Category 1 force winds, health care systems are preparing to endure it all again. "We are very prepared for hurricane season. We do this every single year. We have a dedicated team of subject matter experts who live and breathe emergency management and emergency response and preparedness efforts," said Brenna Young, emergency management manager for AdventHealth Central Florida. Alongside normal precautions such as months of preparation and ensuring adequate backup supplies and generator power, AdventHealth and Orlando Health — the region's two biggest hospital chains — will apply new lessons learned from Hurricane Ian as the season starts on June 1.
"Company pulls hydrogen portion of Osceola County clean energy park after resident backlash" via Natalia Jaramillo of the Orlando Sentinel — CMG Clean Tech, the company in negotiations with Osceola County to build a clean energy park, no longer plans to include hydrogen plant in the project after facing backlash from neighboring residents. The France-based clean energy company has been in negotiations with the county over the sale of the more than 300-acre Mac Overstreet property in southern Kissimmee since March, which has been a point of contention after neighboring residents established an opposition group called Say No to Hydro, referring to the hydrogen portion of the project. Hydrogen is a very flammable gas, according to the U.S. Department of Labor, a factor many residents of the neighborhoods surrounding the proposed clean energy park were concerned about.
"SeaWorld Orlando: Pipeline roller coaster's opening day approaches" via Dewayne Bevil of the Orlando Sentinel — Pipeline the Surf Coaster officially opens to the public at SeaWorld Orlando on Saturday. The ride has been available for the theme park's annual passholders to preview for a couple of weeks. The attraction has unusual ride vehicles that are shaped like surfboards but have no actual seats. SeaWorld officials refer to the required stance as a surfing position, although passersby during previews have exclaimed "They're standing up!" The opening ceremony will be held at 9:30 a.m. Saturday, and it will be available to folks in the park. Invited guests will include Orange County Mayor Jerry Demings as well as other elected officials, Visit Orlando CEO Cassandra Matej and SeaWorld Orlando President Jon Peterson.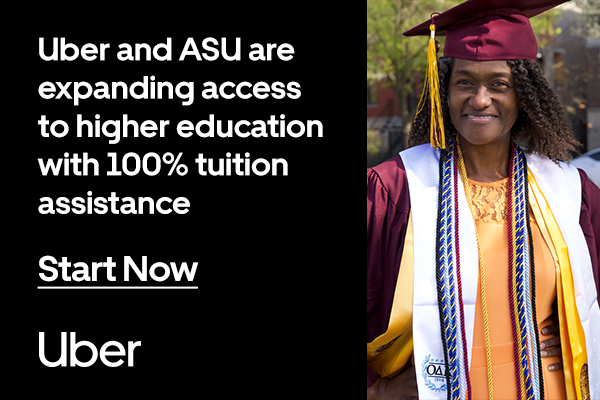 — LOCAL: TB —
"Tampa insurance company files for Chapter 11 following $100M fine last year" via Christina Georgacopoulos of the Tampa Bay Business Journal — Tampa health insurance company Benefytt Technologies Inc. is filing for bankruptcy 10 months after it was ordered to pay a $100 million fine for deceptive practices. An investment banker retained by Benefytt said it has an "urgent need for significant and immediate liquidity," and that it was unable to secure financing both from its existing lenders and outside sources ahead of filing for Chapter 11, according to documents filed in the U.S. Bankruptcy Court for the Southern District of Texas. An attorney for Benefytt did not immediately return a request for comment. In August 2022, the Middle District of Florida court ordered Benefytt to pay a $100 million penalty to the Federal Trade Commission.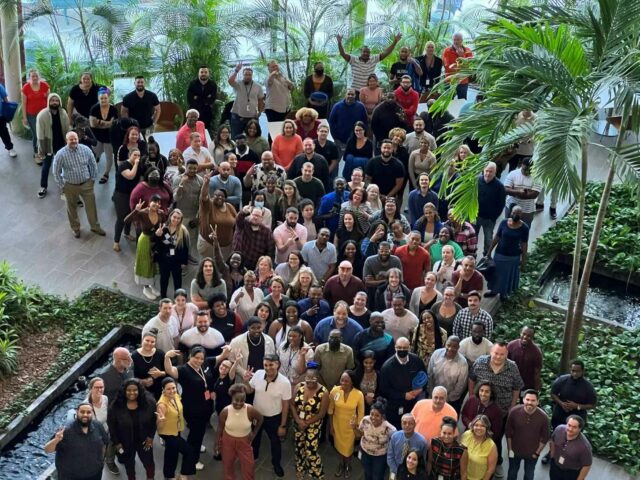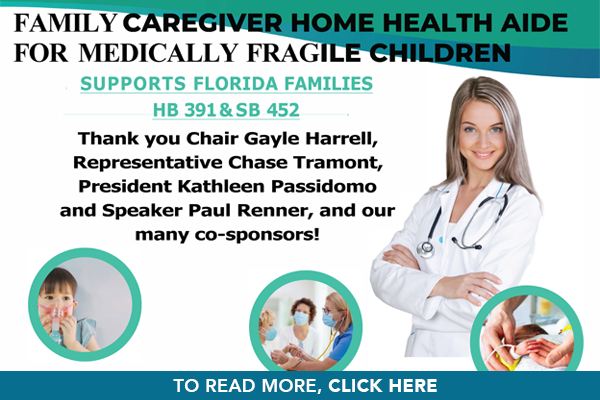 — LOCAL: N. FL —
"Jax Mayor-elect Donna Deegan rolls out bipartisan transition team" via A.G. Gancarski of Florida Politics — Mayor-elect Deegan is rolling out her transition team as she readies her administration for a July 1 takeover of City Hall. During a news conference in the atrium, Deegan augured in a "new chapter in Jacksonville history" and a "new era of real and lasting change," one in which people from all parts of Jacksonville will have a "voice at city hall" and a "seat at the table," where "collaboration" will prevail among "leaders from all walks of life who look like Jacksonville." She introduced her transition team Co-Chairs, names from "across the political spectrum" representing the "beautiful mosaic that we call Jacksonville to its greatest good."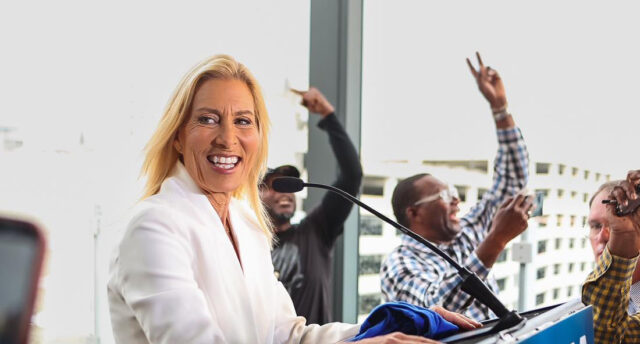 "Deegan names big-name advisers to lead her transition. Who are they?" via Hanna Holthaus of The Florida Times-Union — Deegan has named the primary members of her transition team — but their exact roles will be disclosed in the coming weeks. The Co-Chairs of the team span the political spectrum, Deegan said, and will be "as involved as they would like to be in every aspect" of the transition. Deegan announced six people to lead the transition: John Delaney, Lakesha Burton, Kevin Gay, Nat Glover, David Miller and Darnell Smith.
"Strong economy would send extra $100M in property taxes for Jacksonville budget" via David Bauerlein of the Florida Times-Union — The pace of new construction and continued strength of the real estate market will generate nearly $112 million more in property taxes at the current tax rate, marking the second straight year of such big increases for City Hall. The prospect of rising tax revenue will give Mayor-elect Deegan and the new City Council a comfortable financial cushion when they take office on July 1 and head into the budget-writing season. It also could trigger calls for a reduction in the property tax rate for the 2023-24 budget. Duval County Property Appraiser Jerry Holland said the financial picture this year is underpinned by the same robust economy that expanded the tax base a year ago.
"Deegan dodges stadium renovation question" via A.G. Gancarski of Florida Politics — Deegan held her first official news conference but left at least one major question unanswered. A reporter asked the newly elected Democrat about looming stadium renovations for the Jaguars' facility, and her answer was less than forthright. "I'll talk more about the renovations with the Jags later. I'm not going to talk about that today. There's a lot of new information there but there's too much to go into in a news conference right now," Deegan said. The unanswered question is the latest wrinkle in the open question about what to do about the stadium, where the Jaguars' lease expires in 2030. Absent significant and costly renovations, the team could relocate.
"Rudy Ferguson Sr. challenging Jack Porter for Tallahassee City Commission Seat 1" via Jeff Burlew of the Tallahassee Democrat — Ferguson, a pastor and longtime advocate for the Griffin Heights neighborhood, is challenging City Commissioner Porter for Seat 1 in 2024. Ferguson, who ran unsuccessfully for a Leon County Commission seat last year, announced his candidacy and filed his campaign paperwork on Monday. In a news release, he said he "aims to bring positive change, effective leadership and consensus building" to the City Commission at a time when the city faces "serious challenges." "Top-to-bottom policy does not work," Ferguson said in the release. "You must be on the ground, listening and seeing the issues firsthand. Only then, can you produce effective solutions."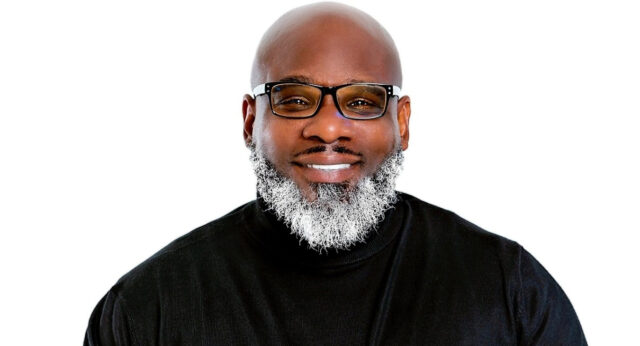 "Key JEA finance official warned CEO controversial bonus plan was 'untoward'" via Nate Monroe of The Florida Times-Union — At a private meeting in the summer of 2019 at Club Continental, an Orange Park hotel on the St. Johns River, JEA's former treasurer voiced concerns directly to the agency's then-CEO, Aaron Zahn, that an opaque bonus plan set to be presented to the board of directors in a matter of weeks was "untoward" and should have been abandoned, that official testified in federal court Wednesday. Joe Orfano, now JEA's vice president of financial services, told federal prosecutors the bonus plan did "not look like any kind of plan I have ever been associated with" in his career, which included treasury roles in private and public power companies. On Wednesday, echoing what he told Zahn in the summer of 2019, Orfano called it "unseemly."
"Housing in Pensacola is becoming more available, just not more affordable" via Kamal Morgan of the Pensacola News Journal — The inventory of homes in Pensacola seems to be stabilizing to pre-COVID-19 levels, but for many area residents, homes are still out of reach. The need for more housing in Pensacola is shifting toward a need for more affordable housing. The average rental price for a single-family is now $1,779, up $50 from the same time last year. In December 2020, the average single-family home rented for $1,348, and the last time it was under $1,000 was in 2016.
"Panama City OKs $4 million to help Kings Point residents switch from septic to sewer" via Nathan Cobb of the Panama City News-Herald — With the help of more than $4 million in grant funding, more residents will soon be able to switch from septic to sewer systems. Panama City Commissioners on Tuesday voted to award Royal American Construction Co. with a more than $4.088 million contract for Pretty Bayou Improvements Phase 1, a project to construct the infrastructure needed to allow select residents living in unincorporated Bay County to transition from a septic system to the city's sewer system.
"Records suggest district leader misled public, school board about Bible in meeting" via Andrew Caplan of The Gainesville Sun — District Superintendent Shane Andrew may soon find himself back in the hot seat after a document obtained by the Gainesville Sun suggests he may have misled the public and school board members during a meeting earlier this month. This time, the controversy isn't centered around the scathing feedback from board members on his annual evaluation. Rather, it's in reference to how his account of an April Cabinet meeting involving a Bible is at odds with detailed notes taken by staff.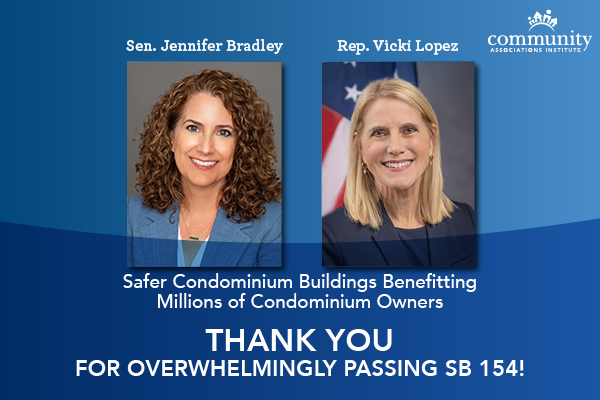 — LOCAL: SW. FL —
"5 candidates are finalists to become Fort Myers' next Police Chief, including 2 locals" via Bill Smith of the Fort Myers News-Press — Five finalists have emerged from a field of 170 applicants to become the 23rd Police Chief for the city of Fort Myers. Two candidates from within the department are among the finalists, along with current or former Chiefs from departments in Norfolk, Virginia, Fayetteville, North Carolina, and Columbus, Ohio. The new hire will replace Derrick Diggs, who died in December after nearly seven years in the post. The new chief will oversee a $56 million budget and about 350 employees, the bulk of which are officers. The two highest-ranking officers in the department are not seeking the Chief's job, which starts about $160,000 per year and is open to negotiations.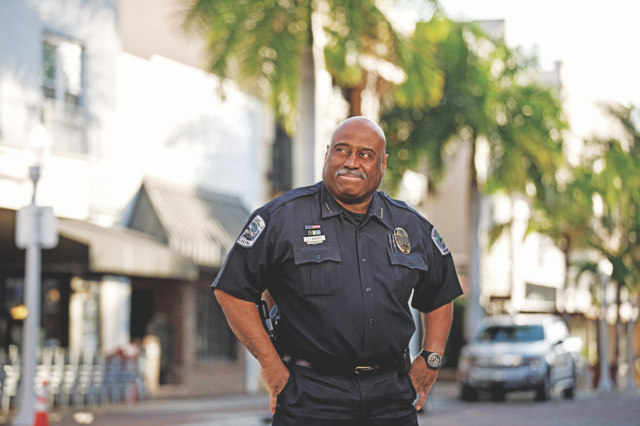 "Changes coming to Cape Coral's boards as Budget Review Committee survives repeal attempt" via Luis Zambrano of the Fort Myers News-Press — A crucial chance for residents to regularly get involved in their city, see how things operate, and provide input to officials, could be limited as Cape Coral looks to implement changes to their volunteer boards. Cape Coral's Budget Review Committee, established in 2012, survived Cape Coral Council's vote to sunset it at a special meeting, but other boards are still up for a change. The resolution to repeal the Committee failed in a split 4-4 vote once discussions began and issues with transparency and intent dominated the conversation. The city allocates nearly $1 billion. Though, the status of the other boards will be decided at a later meeting on June 7.
"FEMA can finally place mobile homes on single-family lots in North Port" via Earle Kimel of the Sarasota Herald-Tribune — North Port City Commissioners approved an ordinance that allows the Federal Emergency Management Agency (FEMA) to temporarily place larger mobile homes on single-family lots to help families impacted by Hurricane Ian, despite worries that they'll face problems later removing the structures after the allowance expires. The ordinance, passed on a 4-1 vote with Commissioner Pete Emrich dissenting, declared a housing emergency, backdated to last Sept. 23 to coincide with the state of emergency declared by Gov. DeSantis in anticipation of Hurricane Ian's landfall Sept. 28 on Cayo Costa in Lee County. That housing emergency allows FEMA to provide direct temporary housing assistance for up to 18 months from Sept. 29, 2022, to March 28, 2024.
"A new hurricane season is near. In Fort Myers Beach, the old one never left." via Max Chesnes of the Tampa Bay Times — Hurricane Ian killed more than 150 people. Its storm surge drowned 36 people in Lee County alone. It's the costliest storm in Florida history. Lee County was on the edge of the "cone of uncertainty" as early as the evening of Sept. 25 — more than 24 hours before officials issued the first evacuation orders, archived storm advisories show. Lee County Commissioner Kevin Ruane that hurricane evacuation messages need to be more urgent. He says a near miss from Hurricane Irma in 2017, in which officials issued mandatory evacuations, made Lee County residents hesitant to trust the Ian forecast. But he also lobbed blame at constituents who said they were going to be evacuating but didn't. Ruane oversaw the Lee County Sheriff's Office during the storm.
"Contractor chosen to repair Ian's Venice airport damage" via the Venice Gondolier — The Venice Municipal Airport hangars that were damaged by Hurricane Ian will be repaired by Gulfstream Construction for approximately $5 million. The company was awarded the contract Wednesday by the city of Venice. Airport staff are actively coordinating with the city's Insurance Recovery manager, Synergy, and the contractor to review the proposed logistics and phasing of the work. The airport is going to provide the area on the northwest side of the airport for Gulfstream to stage their equipment and materials. Gulfstream will place a site office trailer near the airport maintenance building where water and sewer service are available. Each area where work is to be accomplished will be fenced off during construction.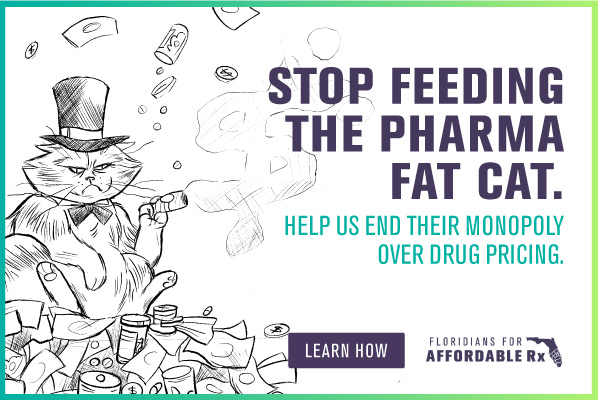 — TOP OPINION —
"The conventional wisdom about DeSantis is wrong" via Rich Lowry for POLITICO — There's no doubt that DeSantis has had a tough couple of months, but the idea that he's a weirdo and incompetent who has no possible national future is an example of conventional wisdom running out of control and distorting reality.
DeSantis is the same guy he was back in January, perhaps overestimated then and certainly underestimated now.
It's worth remembering that the worst thing that happened to DeSantis over the last several months is that Trump got indicted, something the Governor presumably — like every other Republican in the country hoping Trump doesn't get the nomination — dreaded as likely to significantly boost the former President's political fortunes. Sure enough, it was an inflection point in the early going. Afterward, Trump began routinely popping above 50 in many national surveys.
There's been much second-guessing about the timing of the launch of his campaign. It's true that Trump has stolen a march on DeSantis while the Florida Governor was the Schrödinger's Cat of presidential candidates. But announcing immediately after his re-election would have had downsides, too. How would it have looked if the newly re-elected Governor hadn't even paused to see through the Spring Legislative Session before decamping for Iowa and New Hampshire?
It's as if DeSantis is Chauncey Gardener and simply happened by chance to win a contested Primary and extremely hard-fought General Election in 2018, become a popular Governor, handle COVID in an independent-minded way that, as far as Republicans are concerned, has been completely vindicated, forge a smashing re-election victory, generate massive national buzz, successfully woo an impressive array of GOP donors and pass a historic raft of conservative legislation.
This happens to random schmucks all the time, right?
— OPINIONS —
"DeSantis vs. the 'woke mind virus'" via Michelle Goldberg of The New York Times — DeSantis could have made his presidential campaign announcement in some idyllic seaside park, surrounded by the wholesome families he's trying to defend from subversive books and The Walt Disney Co. Instead, he did it in a glitchy audio feed with a socially awkward billionaire. Even if the Twitter rollout had worked smoothly, which it definitely did not, it would have been a debacle. Behind these unforced errors lie deeper failures of political judgment by DeSantis, ones that speak to a blinkered and, for all his cultural populism, elitist worldview. How else do you explain a campaign kickoff with more discussion of crytpo regulation than of inflation?
"DeSantis is not a competent Governor" via Bill Scher of Washington Monthly — Short-term politics, not long-term prosperity, is the throughline of the DeSantis record. He banned nearly all abortions by signing a six-week ban. He gratuitously attacked the very successful New and carpet-bombed diversity initiatives on all state campuses. He expanded his initial so-called "Don't Say Gay" kindergarten-to-third-grade classroom restrictions through high school. This sets off a brain drain as young talent flees Florida for more tolerant terrain. And if Florida's workforce shrinks while old retirees keep pouring in, that's a recipe for a tight labor market and more inflation. Considering how DeSantis' presidential campaign has been going in the run-up to yesterday's announcement, his chances of being the Republican nominee appear slim. So maybe by next spring, DeSantis will retire his presidential ambitions, return home, and end his gubernatorial tenure on a more competent note.
"Who was DeSantis' presidential campaign announcement for?" via Caleb Ecarma of Vanity Fair — Aside from a few predictable beats on immigration, much of the hourlong talk was inside baseball. The most easily decipherable comments from DeSantis came on the border and vague culture war matters. "We will never surrender to the woke mob and we will leave woke ideology in the dustbin of history," he said. But things again turned fuzzy when he tried to expound on that point. He delved into lengthy rants on the free speech lawsuit filed by Disney against Florida, and the intricacies of accreditation protocols within higher education. As columnist Matt Lewis put it for the Daily Beast, the whole thing "felt more like a right-wing podcast than a mainstream campaign launch."
"DeSantis' launch was not the only thing that crashed" via David Frum of The Atlantic — It would have been better for DeSantis if his Twitter Spaces announcement had crashed altogether. As bad as the tech failures were, the really bad part of his presidential launch was the part when the tech worked, and the world could hear a man radically and pathetically unready for national leadership. DeSantis won the Governorship of Florida in 2018 after a campaign in which he proclaimed himself one of Trump's most zealous and fawning followers. That history raised the question: Could DeSantis ever emerge as his own man; could he transition from follower to leader? Last night's formal presidential announcement offered him a big-audience opportunity to reveal himself in a new role. Instead, he showed himself to be a beta to the bottom of his soul, one of nature's henchmen.
"Who can rein in the Supreme Court?" via The New York Times editorial board — The Supreme Court will soon issue rulings, on affirmative action, student debt relief, and the First Amendment and gay rights, that have the potential to affect the American public for generations. And yet public approval of the court is at a historic low. Since a conservative supermajority took control of the court in 2020, it has blown through the guardrails courts are expected to observe — showing little respect for long-standing precedent, reaching out to decide bigger questions than it was asked to and relying on a secretive "shadow docket" to make hugely consequential rulings with no public explanation.
"Republican 2024 contenders are doing it all wrong" via Jennifer Rubin of The Washington Post — If the Republican presidential aspirants seem underwhelming to you, you're not alone. Poll after poll shows DeSantis sinking like a stone among Primary voters. The pack of other contenders, from Haley to Scott to former Arkansas Governor Asa Hutchinson, barely registers with Republican Primary voters. Focus group maven Sarah Longwell explained that there have been moments in which Republicans have appeared ready to move on, if only because they understand on some level that Trump would likely lose in the General Election.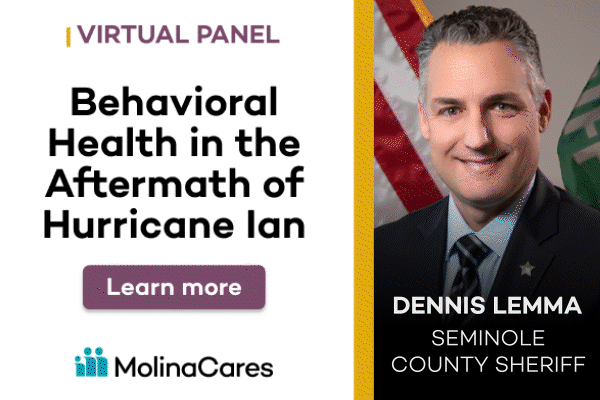 — INSTAGRAM OF THE DAY —
— WEEKEND TV —
ABC Action News Full Circle with Paul LaGrone on Channel 10 WFTS: Yacob Reyes of Axios Tampa Bay; and Jeffery Simon, the Texas Attorney who fought and won a $2 billion settlement with opioid manufacturers and is now taking on gun makers.
Facing South Florida with Jim DeFede on CBS 4 in Miami: The Sunday show provides viewers with an in-depth look at politics in South Florida and other issues affecting the region.
In Focus with Allison Walker on Bay News 9/CF 13: Congressman Scott Franklin will join Spectrum Bay News 9 anchor Jeff Butera to discuss his political career, his military career, and his role with the annual Sun 'n Fun Aerospace Festival in Lakeland.
Political Connections on Bay News 9 in Tampa/St. Pete: A look at DeSantis' newly announced 2024 bid for the White House; an interview with Ken Cuccinelli, the founder of the Super PAC "Never Back Down," which is supporting DeSantis' 2024 campaign; and an interview with Democratic Sen. Shevrin Jones who is serving on the Biden-Harris 2024 Campaign Advisory Board.
Political Connections on CF 13 in Orlando: A look at DeSantis' newly announced 2024 bid for the White House with political analysts Wes Hodge and Eddie Fernandez.
The Usual Suspects on WCTV-Tallahassee/Thomasville (CBS) and WJHG-Panama City (NBC): Gary Yordon speaks with United Way CEO Berneice Cox.
This Week in Jacksonville with Kent Justice on Channel 4 WJXT: Congressman Aaron Bean, Wounded Warrior Project CEO General Mike Linnington and Jacksonville City Council member Ju'Coby Pittman.
— ALOE —
"Margot Robbie has an existential crisis — and gets arrested — in new Barbie trailer" via Jessica Wang of Entertainment Weekly — Do you guys ever think about dying?" Behold Robbie's Barbie as she has an existential crisis in the new Barbie trailer. As for Ryan Gosling's Ken? Well, he's just Ken. Nothing is amiss in the candy-colored world of Barbie Land when the clip opens, that is, until Barbie asks her fellow dolls if they ever think about the end. Strange things begin to happen, but the most alarming of all? Flat feet!
To watch the trailer, please click on the image below:
"Why Disney's Star Wars hotel failed so fast" via Hannah Sampson of The Washington Post — Not all that long ago, in a galaxy that looks a lot like Central Florida, Disney embarked on a mission that would take its brand of themed entertainment into hyperspace. Disney first announced the project, ultimately called Star Wars: Galactic Starcruiser, to rabid reception in 2017. Early descriptions promised that costumed fans could participate in continuous storytelling, interact with characters and simulate spaceshiplike transportation. But months into the experiment, it became clear there was a disturbance in the force. The Starcruiser would sail for just over a year before executives decided to call it quits, announcing earlier this month the final voyage would be Sept. 28.
— HAPPY BIRTHDAY —
Celebrating today is the legendary Marian Johnson of the Florida Chamber of Commerce, as well as Mark Bergin, Jason Harrell, Mike Fischer, Dan Krassner, and Dr. Jason Wilson.
___
Sunburn is authored and assembled by Peter Schorsch, Phil Ammann, Daniel Dean, Ryan Nicol, Jacob Ogles, and Drew Wilson.