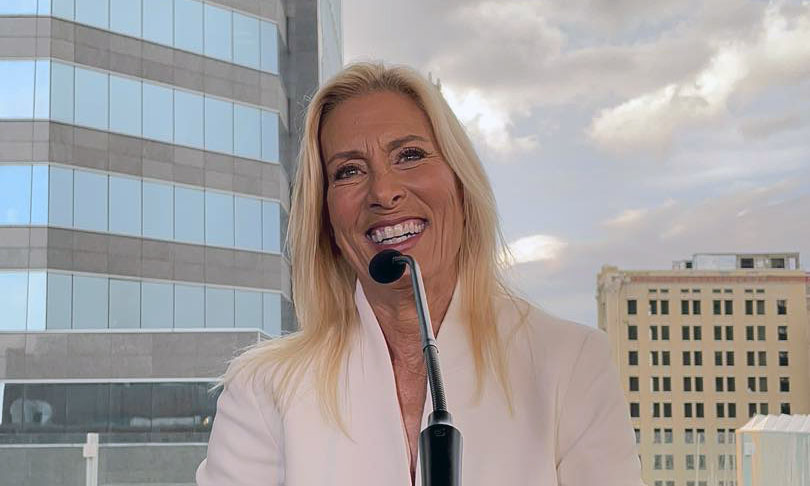 John Delaney, Nat Glover and Lakesha Burton are on board.
Mayor-elect Donna Deegan is rolling out her transition team as she readies her administration for a July 1 takeover of City Hall.
During a press conference in the atrium, Deegan augured in a "new chapter in Jacksonville history" and a "new era of real and lasting change," one in which people from all parts of Jacksonville will have a "voice at city hall" and a "seat at the table," where "collaboration" will prevail among "leaders from all walks of life who look like Jacksonville."
She introduced her transition team Co-Chairs, names from "across the political spectrum" representing "beautiful mosaic that we call Jacksonville to its greatest good."
Among the leaders: former Mayor John Delaney, a Republican who served from 1995 to 2003 and was responsible for one of the smoothest eight years in city history.
Former Sheriff candidate Lakesha Burton will also serve, as will former Sheriff Nat Glover.
Glover, who ran for Mayor in 2003, was pivotal in countering attacks from Sheriff T.K. Waters during the campaign that Deegan would "defund the police."
"I am so proud of this city," Glover said. "We in Jacksonville could very well be the envy of the state of Florida when it comes to people working together as a whole."
Corporate leader Darnell Smith and nonprofit leader Kevin Gay are also on board, as is David Miller, the co-founder of Brightway Insurance who has a long history of working in the nonprofit sector all his own.
"This team is a Jacksonville team," Miller said.
Deegan pledged "transparency, accountability, and innovation," promising to "build a bridge to the next generation and the industries of the future."
Mayor Lenny Curry is "working closely with me to ensure the transition process has been smooth," Deegan said, noting the "transition is now underway," with the Deegan team having a "whole wing up here to get started."