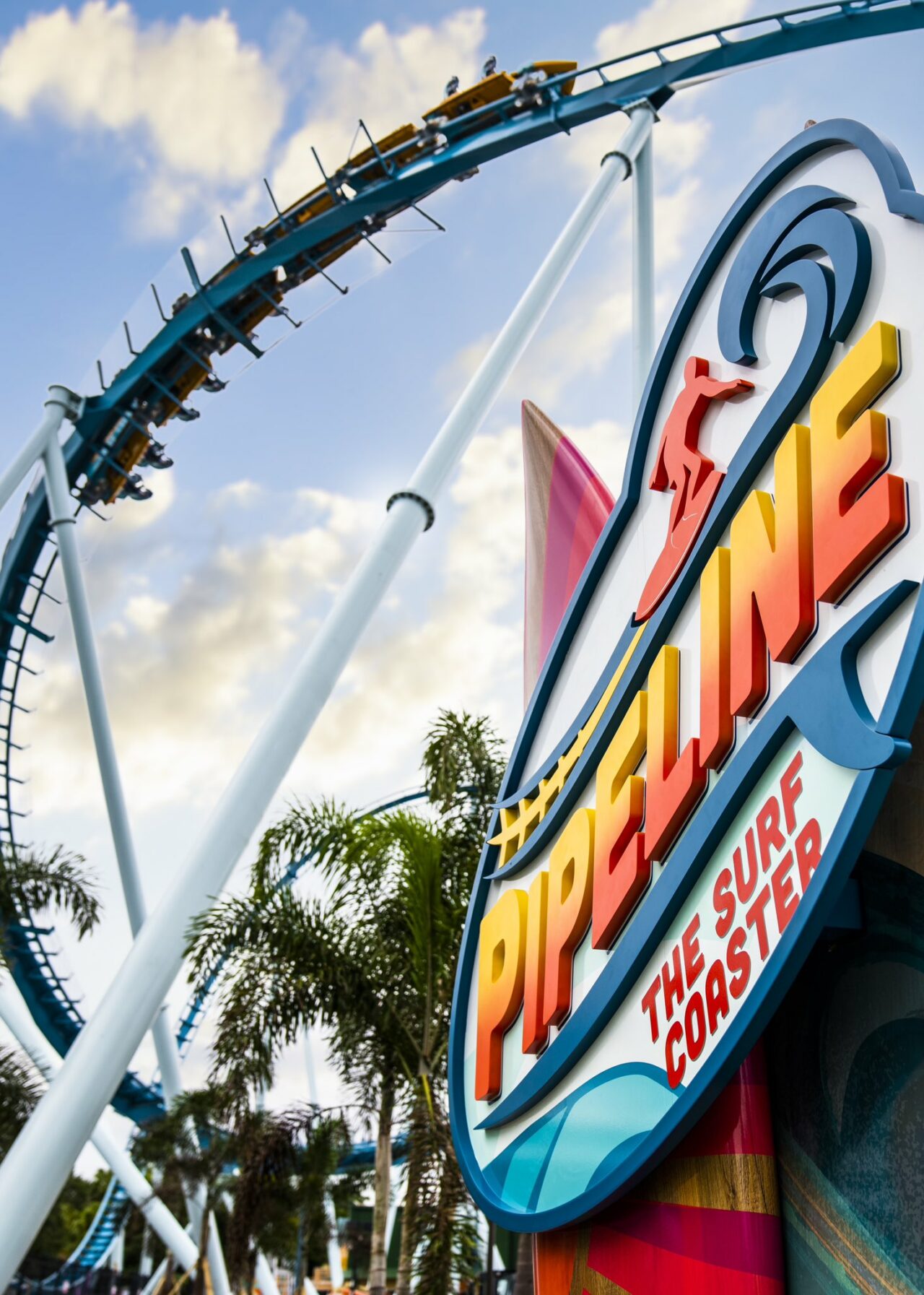 SeaWorld's Orlando free beer promotion comes as the park opens a new surf-themed roller coaster, Pipeline.
It's going to be a long, hot summer in Central Florida, and SeaWorld Orlando is giving out free beer.
Yes, you read that right. Free beer.
SeaWorld Orlando has returned one of its fan-favorite promotions this summer and is offering all guests 21-years-old and up a free 7 oz. pour that can be claimed at the park's Waterway Grill Bar. The beer options are based on what's available at the time.
Pass members can claim two free drinks a day.
The promotion runs from now until July 27 daily. It starts at 11 a.m. and ends one hour before the park closes. The offer will take place during what will likely be a busy time at the park, which is opening its new surfing themed roller coaster Saturday.
"There is a lot to see and do at SeaWorld and there is no better way for adults to take a break and cool down than with a refreshing ice-cold beer on us," said Marc Swanson, CEO of Orlando-based SeaWorld Entertainment, in a statement. "It's just another way to thank our fans and first-time guests for making SeaWorld their destination of choice this summer." 
The free beer is a nod to the company's long history, as the company was formerly owned by Anheuser-Busch, which makes Budweiser.
Back in the day, the Orlando park even had its own hitching barn for the world-famous Budweiser Clydesdales that were showcased through the theme park twice a day. Free beer was plentiful at its Florida-owned parks. Busch Gardens Tampa Bay, for instance, had hospitality centers to hand out free beers.
SeaWorld's Orlando free beer promotion comes as the park opens its new surfing-themed roller coaster Pipeline on Saturday.
"This summer is shaping up to be red hot in our parks with a new ride opening in every one of our SeaWorld parks, each one being a first of its kind," Swanson said. "We're also introducing all new shows, amazing special events and unique animal experiences that give guests a reason to keep coming back."
On Pipeline, visitors stand on what looks like giant surf boards as they go up to 60 mph and feel airtime in five thrilling moments.
"This coaster stands apart from others, not only in its design but also in the unique sensations it evokes," the company said in a press release.