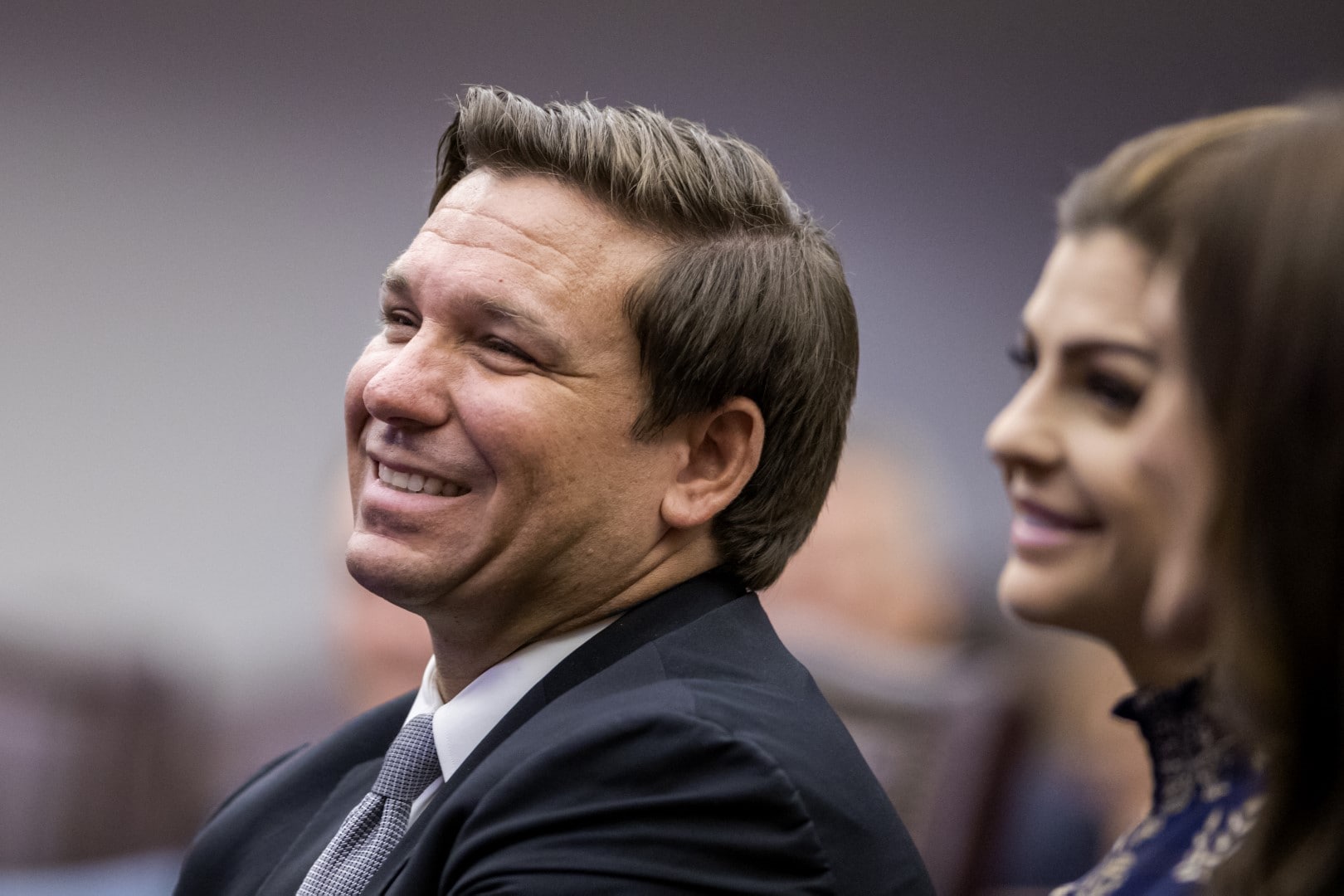 'People rave about her and so they fear her.'
Florida's Governor says First Lady Casey DeSantis is ready for the fight ahead.
Asked on Newsmax about recent attacks on his wife, Ron DeSantis framed it as part of the business of running for President as a Republican.
"I think it makes her stronger because I think, you know, you have a chance to (say), 'Look, OK, you're either going to let the bastards grind you down or you're not," DeSantis told Eric Bolling.
"If we're going to cower in the face of newspapers and blogs attacking us, then, man, we're not really doing very much to keep this country going. So it's our obligation to be out there. We want to take the fire so that our constituents don't have to."
During the segment with Bolling, the Governor was responding to a POLITICO article that suggested Mrs. DeSantis might be a "liability" to the Governor's fledgling 2024 campaign.
"These are people that are bottom of the barrel type folks and all they're trying to do is character assassination. They use anonymous sources. They use people that don't even know Casey to try to smear her," DeSantis said.
The Governor went on to contend the First Lady is "revered" in Florida, as well as a "potent political ally when she's out in a place like Iowa with me."
"People rave about her and so they fear her because they know that she's somebody that's very effective," DeSantis contended.
As he did during another Thursday interview, the Governor groused about a double standard, suggesting Mrs. DeSantis would be treated better if she weren't Republican.
"If she were a Democrat though, all those media people, they would be treating her like she was the greatest thing since sliced bread because she's beautiful. She's smart. She's effective. It's just because she's standing for conservative principles that they try to assassinate her character."
The Governor addressed this topic earlier Thursday as well, suggesting on the Mark Levin Show that the First Lady would be featured in "every fashion magazine" if she weren't on the Right.