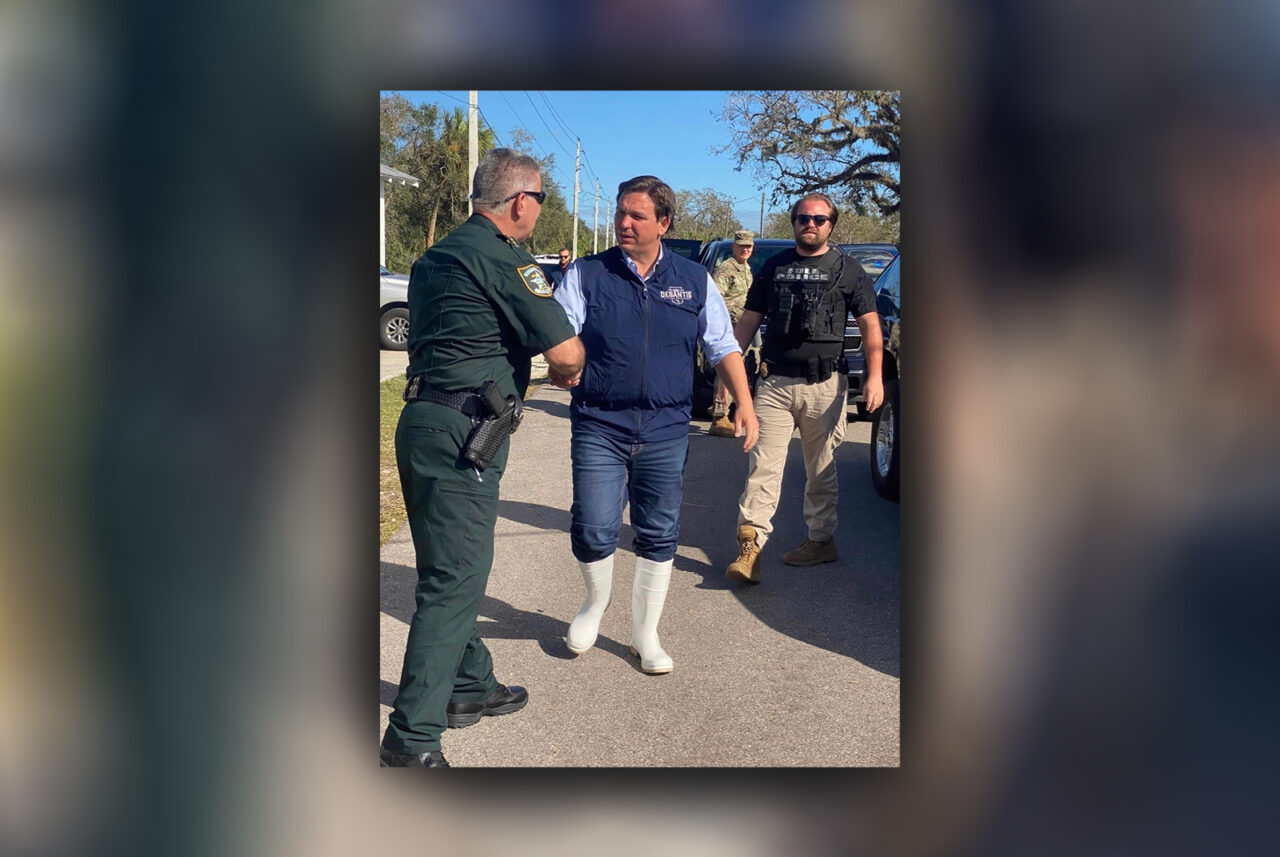 'No different than when I was running for re-election last year.'
Hurricanes may threaten Florida this year, but the Governor says he won't abandon the state if the worst happens.
During an appearance on Good Morning Orlando, Ron DeSantis told listeners he wouldn't let his run for the White House distract from storm response.
"Oh, I'm Governor. We do this all the time. We prepare for a crisis, prepare for storms when there's a storm on the rise and everything you do stops and you're there," DeSantis said.
The Governor reminded listeners that hurricanes hit during the height of the 2022 campaign.
"That's no different than when I was running for re-election last year. We were right in with Hurricane Ian. We were in the height of the re-election campaign. I canceled three weeks worth of stuff. We stopped raising money. It all comes to a stop and you're there doing it."
Though DeSantis formally ceased campaigning during the height of storm response in the ultimately undramatic race against Charlie Crist, he did not give up partisan messaging entirely.
DeSantis, during an exclusive interview with the right-of-center Florida's Voice website, was asked if there would be any "accountability in the media" for reporting that the storm had been forecast to strike the Tampa Bay area.
"Quite frankly, you have national regime media that … wanted to see Tampa, because they thought that would be worse for Florida. That's how these people think," DeSantis said.
"They don't care about the people of this state. They don't care about the people of this community. They want to use storms and destruction from storms as a way to advance their agenda. And they don't care what destruction's in their wake. They don't care about the lives here. If they can use it to pursue their political agenda, they will do it," DeSantis asserted, without explaining what agenda could be served by a storm striking a major population center.
The Governor took opportunities to mix it up with national reporters covering Ian's aftermath as well, including when a CNN reporter asked him during a press availability in Arcadia about Lee County's mandatory evacuation order issued a day before landfall.
"Well, where was your industry stationed when the storm hit?" DeSantis replied. "Were you guys in Lee County? No, you were in Tampa."
DeSantis also took heat earlier this year, when he continued on with an Ohio trip despite historic flooding in South Florida. He ultimately declared a state of emergency while in Ohio, but did not return to tour the damage.