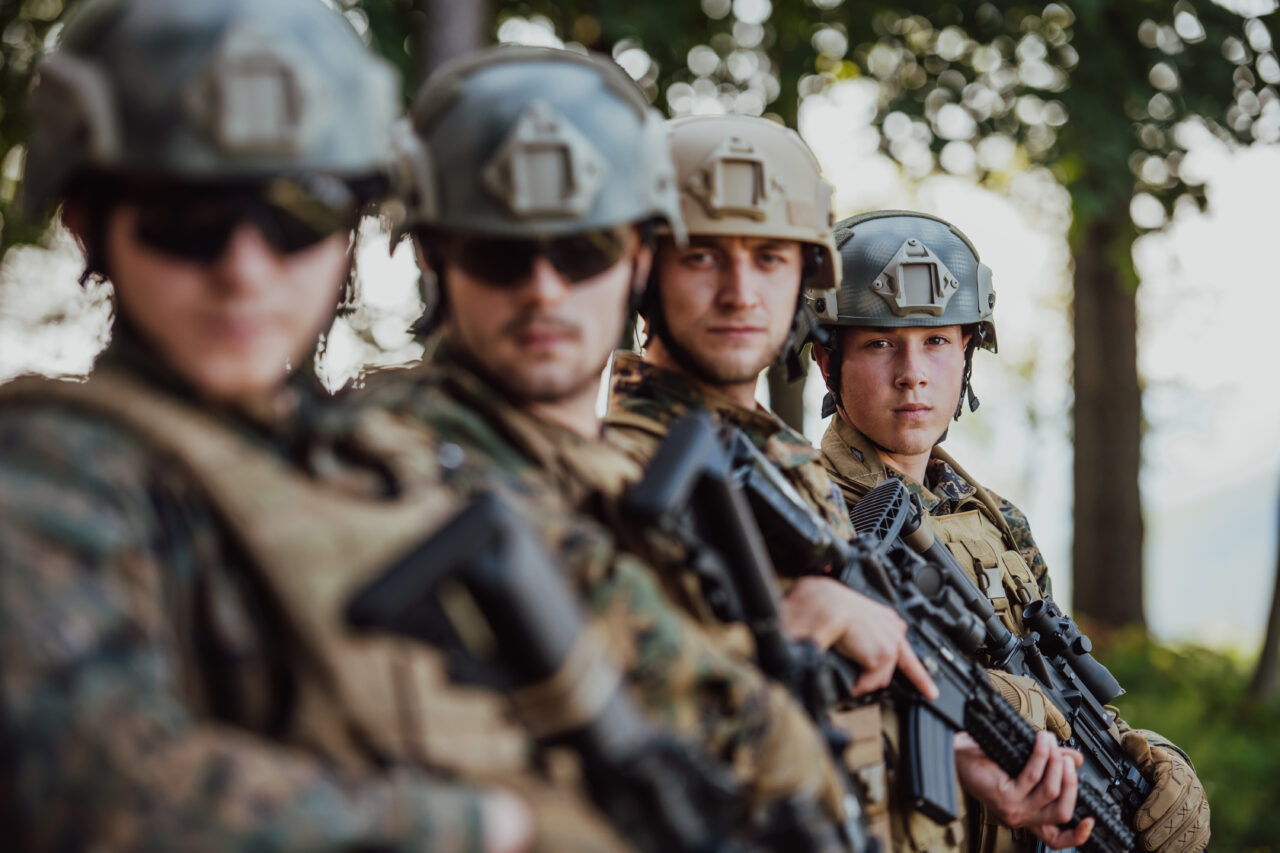 Gov. DeSantis signed bipartisan laws boosting military life, but there was 1 controversial item Democrats opposed.
The Florida State Guard's (FSG) budget will grow to 10 times its current level, nearly quadruple in personnel, and become a permanent part of state government under legislation Gov. Ron DeSantis has signed.
The measure (HB 1285), promulgated by Republican Rep. Mike Giallombardo, creates a Division of the State Guard within the Department of Military Affairs as a separate budget entity headed by a Governor-appointed director, who will be confirmed by the Senate.
DeSantis called for the new, volunteer fighting force last year, lamenting how the federal government hasn't authorized an increase in the Florida National Guard in decades, making it 53rd in the ratio of guardsmen per state resident among 54 states and territories.
The new law:
— Repeals last year's legislation that sunsetted the FSG this year.

— Increases FSG's personnel from the current 400 to 1,500 personnel and the budget from $10 million to $107.6 million.
— Authorizes expenditures including nearly $50 million in aviation equipment purchases, $32.7 million in buildings and $17 million for training and recruitment.
Democrats were largely united in opposition to this expansion as it made its way through the House and then Senate.
ACLU Florida said this expansion moves Florida closer to a police state. The new law expands the scope of its mission from being ready for activation in emergencies to also "protect and defend the people of Florida from threats to public safety." Its members also have arresting powers.
It makes more financial sense than expanding the Florida Department of Law Enforcement, Giallombardo explained in committee.
"This is a way that we can have a volunteer force that would be willing to lend their talents, their knowledge, skills and abilities to the state of Florida," he said. "Without having to be full-time, without having the commitment of getting a salary from the state."
The FSG members get paid on a per diem basis and for travel expenses incurred during training or in active service.
The FSG expansion was part of a package of eight bills DeSantis signed Friday that will "support veteran education and training opportunities, expand veteran benefits and strengthen long-term care for Florida's veterans and their families," according to a news release.
Unlike the FSG expansion, however, all the other legislation came to the Governor's desk with unanimous, bipartisan support from both chambers, much of it focused on boosting benefits and career options after military service.
"Florida is the most military and veteran friendly state in the nation and through this legislation, we are further supporting our military, veterans and their families with the resources they need while they are serving and after they have fulfilled their duty," DeSantis said, in a prepared statement.
The other new laws aimed at supporting veterans and current soldiers are:
— SB 274: Allows combat veterans to get postsecondary course credit for the military combat medic training to be used toward a nursing education program, so they can earn their nursing education degree more quickly and with less expense.
— HB 139: Establishes the Office of Veteran Licensure Services within the Department of Health to help veterans and their spouses through the process of getting the appropriate health care license, as well as provide them with access, training, education, and employment in Florida's health care professions.
— HB 485: Creates a Division of Long-term Care within the Florida Department of Veterans Affairs to oversee the operations of adult day health care programs. Senate committee testimony revealed these services are much in demand.
— HB 621: Increases the death benefit for all service members of the U.S. Armed Forces killed while on active duty. Currently, the state awards $75,000 to the survivors of service members if their death happened while performing their service, compared to the $25,000 paid to those survivors of active service members who weren't killed as they performed their duties.
— HB 635: Creates the Veterans Dental Care Grant Program within the state Department of Veterans Affairs that will mean more dental care for veterans, 41% of whom describe their dental health as "fair" or "poor."
— SB 732: Creates the Collegiate Purple Star Campus Program to support active-duty service members, veterans or their families as they attend a Florida college or university. The program helps them find resources, get priority course registration and assign a staff member dedicated to smoothing their path.
— SB 574: Makes it so those who receive military orders to live in government quarters to terminate a private rental agreement.