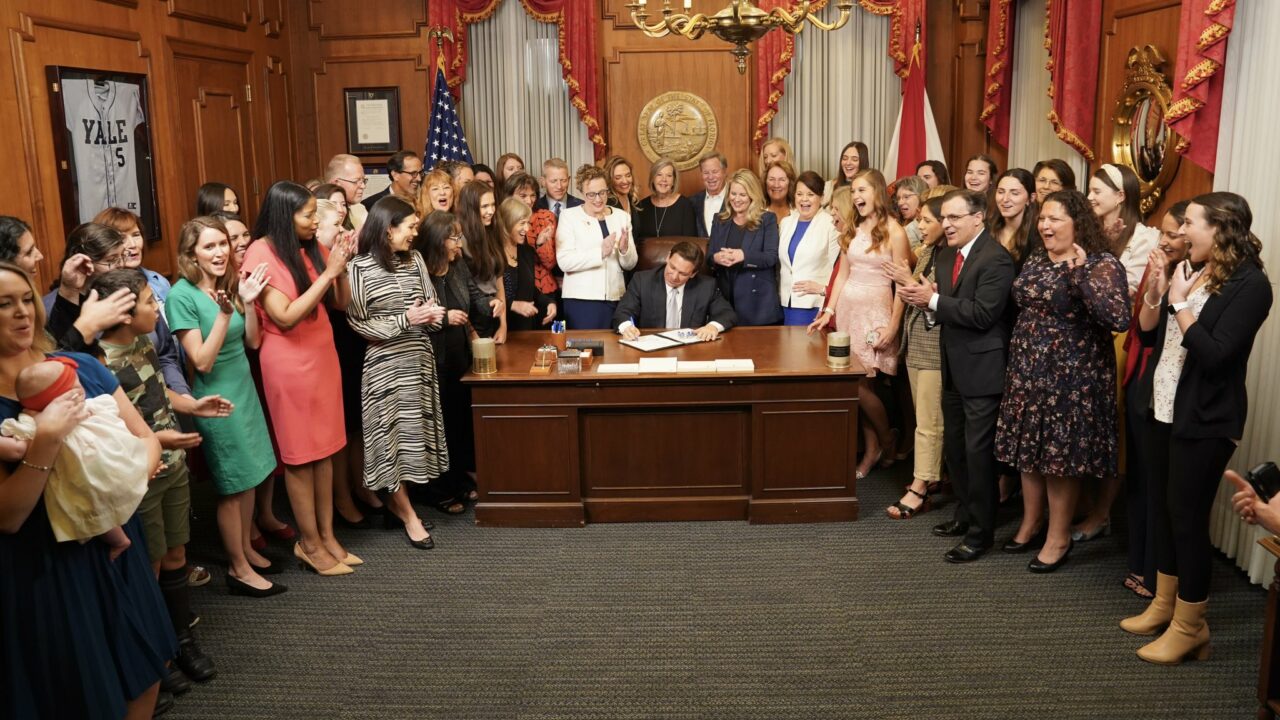 One donor-attendee suggested reminding contributors that 'abortion is safe, legal and rare in Florida.'
Supporters of Gov. Ron DeSantis' presidential ambitions fretted at a donor dinner about his stance on abortion. That's according to audio obtained exclusively by Florida Politics.
Supporters gathered at the Four Seasons Hotel in Miami shortly after the Florida Republican launched his presidential campaign. The audio shows that during the meeting, many expressed concern about the state banning abortions six weeks into pregnancy.
"My Republican friends who have daughters and wives are upset," one donor stated.
Pollster Ryan Tyson acknowledged the issue could prove divisive, but said DeSantis already showed the ability to address the matter. He pointed not to a Twitter Spaces event with Elon Musk generating headlines, but to an interview with Fox News host and former Congressman Trey Gowdy. There, DeSantis suggested the issue largely rests with states.
Tyson called that the best position for a Republican to hold on the issue politically.
"His position is while he understands that there are ways that the federal government can be helpful to preserve life," Tyson said, "the best way that you will preserve life is at the state level."
But some feared that the Florida law may prove so extreme that it damages Republicans in the General Election. Some supporters said DeSantis had potential to reach moderate voters, but that could be more complicated after he signed a heartbeat bill.
"I'm just looking for some talking points to get more dollars," the supporter said.
A donor in the room's response on that could prove jarring to social conservatives.
"Abortion is safe, legal and rare in Florida," he said, using a phrase popularized by Democratic President Bill Clinton in the 1990s.
"It (abortion) is legal in Florida. It has not been banned. Most abortions occur with a chemical, with a Plan B, at this point. When you are talking to a pro-choice donor, I don't think just go lie. I say, look, abortion is legal in Florida."
Tyson said DeSantis needs to win the Primary, where pro-life voters have a larger say on who wins delegates, before he can worry about the General Election. But staff also said candidates in the modern political climate can't waver on every position.
"We don't tell our candidate what his principles should be," a staffer says.
"That's not how it works. Our candidate, our Governor, he is who he is. … I totally understand how difficult that is when you're talking to a pro-choice donor. I get that. Sorry. One of the things I've said for a long time is if we want a man in the White House capable of standing up to Xi Jinping and Vladimir Putin, we want him to be able to stand up to donor pressure on issues that are difficult."