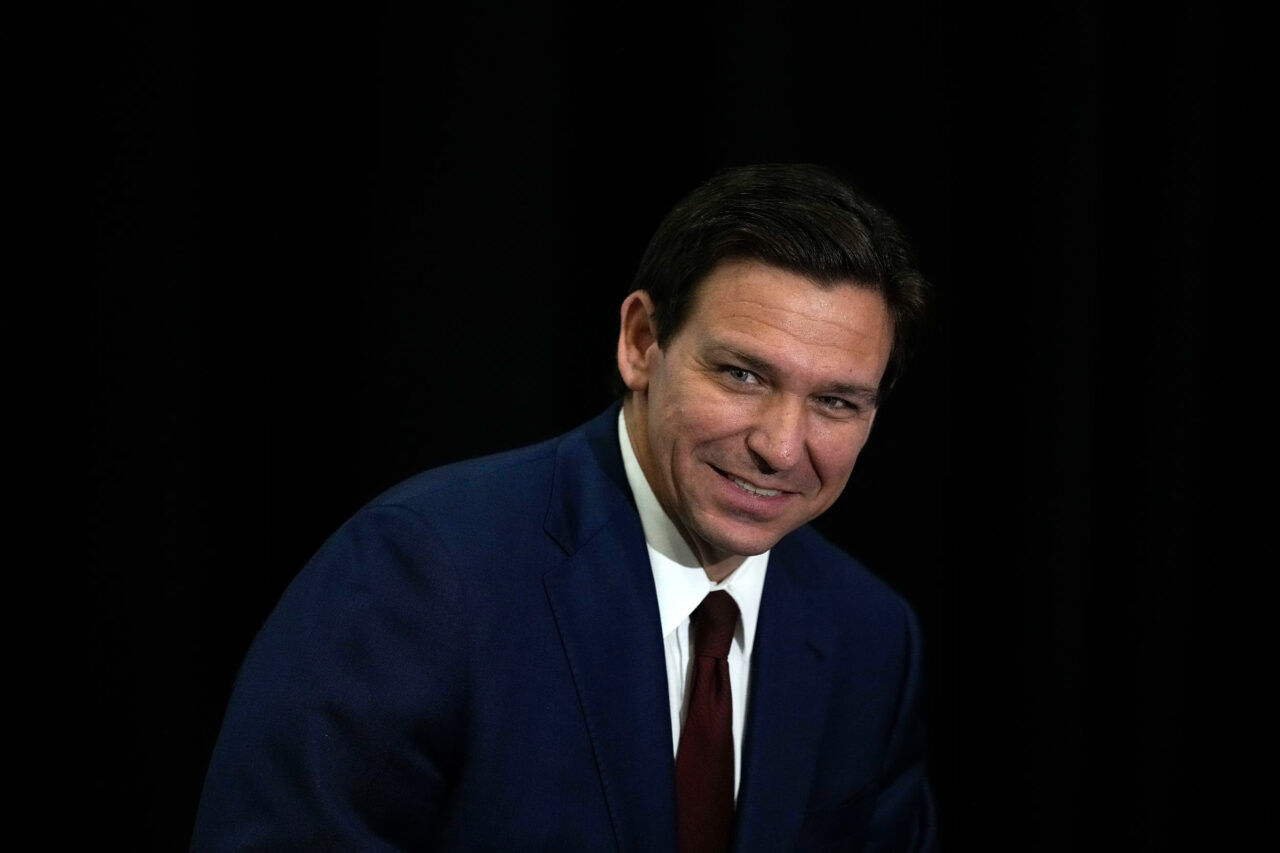 One structural advantage Ryan Tyson notes? The whole nomination fight could hinge on Florida.
Never mind crashing Twitter Spaces. Gov. Ron DeSantis' top pollster told supporters plenty of fundamentals show he has a good path to the White House.
Pollster Ryan Tyson assured donors gathered at the Four Seasons Hotel in Miami that DeSantis starts the race in good shape. Audio obtained by Florida Politics shows the campaign excited by the national notoriety DeSantis already enjoys, and confidence his standing against former President Donald Trump will only improve with time.
"He's known by as many Primary voters as the President is and he's better liked," Tyson said. "That's the first problem that Donald Trump, I feel like, has in these Primaries. His negatives are too high. And I will also say this. The No. 1 most effective and efficient driver of Donald Trump's negatives is Donald Trump."
While outside polling has shown Trump with an increasing lead on DeSantis in numerous early states, Tyson in his comments to donors focused on image polling for both leading GOP candidates. In Iowa, New Hampshire, South Carolina and Nevada, DeSantis has higher favorability ratings among likely Primary and caucus participants.
"The more that the Governor gets known to the few who don't know who he is, we're finding that the only voters who he is losing are left-of-center voters," Tyson said. "If those are voters in a Republican Primary, I'm more than happy to jettison them."
Tyson's polling shows voters believe DeSantis to be more conservative than Trump, an important metric with Primary voters. The percentage of voters classifying DeSantis as "very conservative" sits between 43% and 50% in the early states.
Perhaps more surprising, voters give DeSantis very high scores regarding his readiness to serve as President. About 62% of Iowa voters polled feel he's ready now.
Net ratings on readiness for DeSantis exceed those for Trump, despite Trump having already served a term as President.
Tyson does identify structural challenges for DeSantis. About 35% of voters polled said they will only consider voting for Trump. Additionally, the so-called "Never Trumpers" generally fall left of center among Republican voters and consider DeSantis too much like Trump to support.
But even before DeSantis launched his presidential campaign, Tyson found a comparable number of voters, 25%, who were ready to commit to the Governor.
Tyson suggests any other candidates in the field besides Trump and DeSantis have failed to find any traction, and that won't change.
"I would offer to you after my field research that voters fundamentally do not buy what those candidates are selling today," he said. "They just don't. You can see that in their messaging that they just don't talk to actual Republican Primary voters in the country today."
There's another pot of voters who just want a candidate who can beat President Joe Biden, and Tyson said those voters will likely gravitate to DeSantis in the end. "They're just waiting for him to get out there and give them a reason to vote for him," Tyson said.
Beyond the White House, Tyson also suggested DeSantis could create coattails in a way Trump has never done.
"It's not just about him," Tyson said. "It's about bringing folks along with the party and building back the party so we can win those state legislative seats, we can win those congressional seats, we can take back the Senate."
He documented support already demonstrated in DeSantis' trips to early states. But Tyson also said the campaign sees an ability to chase delegates even in a protracted Primary. He said an organization is already in place in states like California where a good number of delegates will be in play, even if the state leans Democratic in the General.
But Tyson also suggested the contest, if it isn't settled early, will come down to a state where DeSantis knows he can perform: Florida.
"We're probably going to know who the nominee is after the state of Florida votes on March 19," Tyson said. "Florida is a winner-takes-all state."
Just last year, DeSantis won a landslide re-election, and his organization largely remains in place.
Questions arose about the difficult launch, done on Twitter Spaces with Elon Musk but only after technical difficulties delayed the start of an interview by a half hour. But campaign officials stressed that was only the first media spot DeSantis did the day he launched. He followed that up with spots on Fox News, radio host Mark Levin and other venues with major audiences.