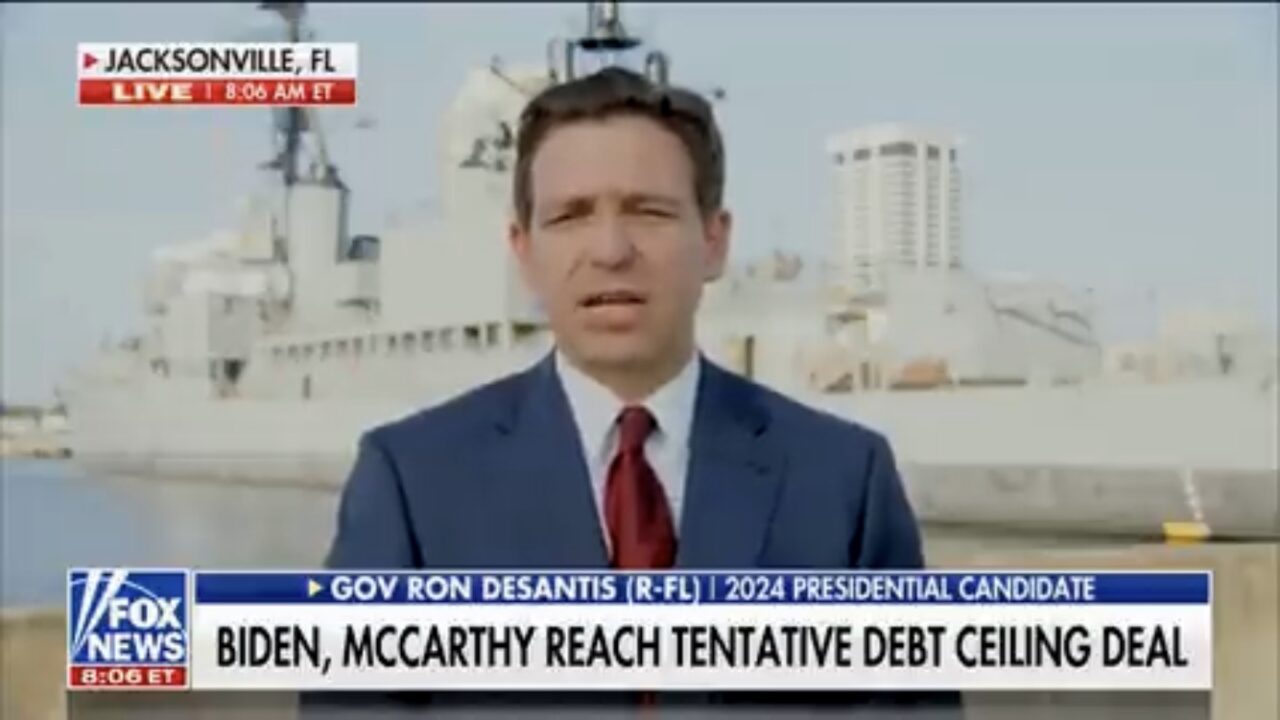 The Governor is a no on the Biden/McCarthy accord.
Florida's Governor is taking a stand against the debt ceiling accord that President Joe Biden and House Speaker Kevin McCarthy struck over Memorial Day Weekend.
During an interview on Monday's "Fox and Friends," Gov. Ron DeSantis argued the debt ceiling deal wouldn't stop the country from "careening toward bankruptcy."
"Well, prior to this deal, our country was careening towards bankruptcy. And after this deal, our country will still be careening towards bankruptcy," DeSantis said, before turning to the economics of the deal, which will suspend the debt limit through the end of 2024 and allow more deficit spending.
"And to say you can do $4 trillion of increases in the next year and a half, I mean, that's a massive amount of spending," DeSantis said.
The Governor then suggested the course of big spending was set with President Donald Trump and his management of the pandemic.
"I think that we've gotten ourselves on a trajectory here really since March of 2020 with some of the COVID spending, it totally reset the budget and they're sticking with that. And I think that that's just going to be totally inadequate to get us in a better spot," DeSantis said.
The Governor then contrasted his fiscal stewardship of the Sunshine State with federal spending.
"Look in Florida, we run big budget surpluses. We have a $1.2 trillion economy, but our debt is only $17 billion, second lowest per capita in the country," DeSantis said.
"But we make tough choices, make sure that we look forward to the long haul. Obviously in Washington DC, they do these cycles to just get them through the next election. And that's ultimately one of the reasons why they continue to fail."
Expect DeSantis to continue to message as a fiscal hawk. During one of his post-launch interviews last week, the now presidential candidate noted that former President Trump added $8 trillion to the federal debt.