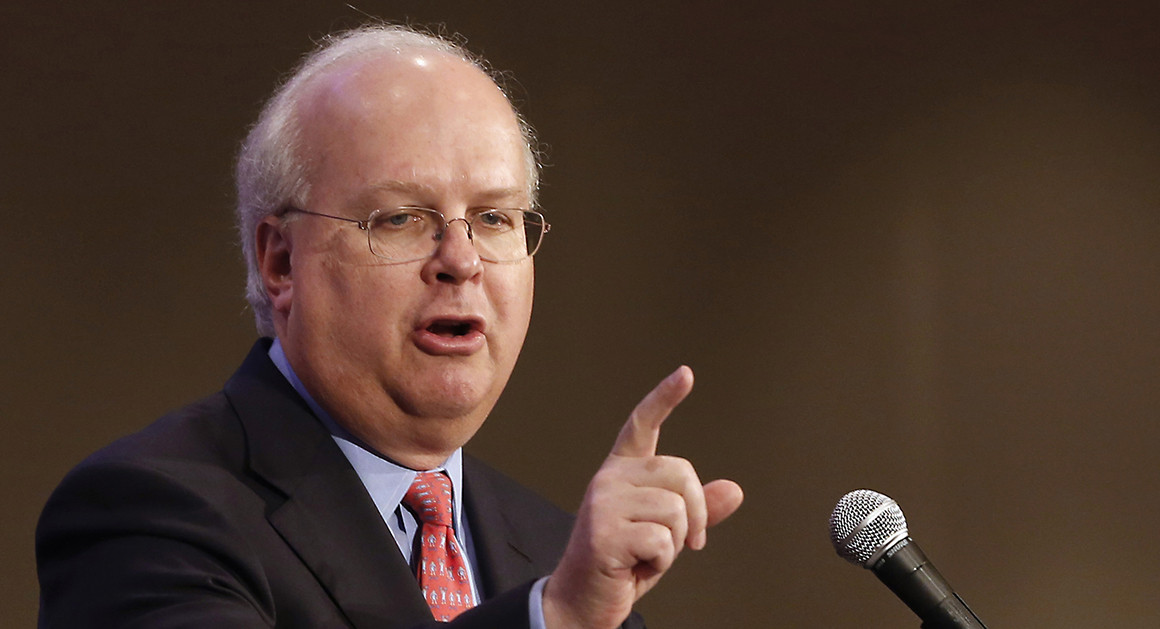 'We'll see if it works.'
Political commentator Karl Rove is revved up about Ron DeSantis' Iowa strategy.
During a Tuesday interview on the Fox News Channel's "America's Newsroom," the former George W. Bush advisor gave attaboys to the Florida Governor's all-encompassing approach to the Hawkeye State.
"It appears that DeSantis has adopted what has been a winning strategy in the past. And that is, he's promised to visit all 99 counties. He's put a strong emphasis on getting local endorsements and he's going to have a grassroots army already through his super PAC," Rove said.
"They knocked on over 100,000 doors of likely caucus goers and they're going to keep at it. And this kind of strategy has worked before."
Indeed, DeSantis' Never Back Down political committee is funneling millions of dollars into the pivotal state, with the ambitious goal of getting backers at every one of the state's 1,670 precincts.
Rove noted that previous winners of the Iowa Caucus (Mike Huckabee, Rick Santorum, and Ted Cruz) all defied early doldrums in the polls to win the caucuses, showing the importance of organization.
"DeSantis has a similar strategy. We'll see if it works. The last time that somebody who led in the early polls was the winner on caucus night was 2000," Rove noted.
"It's a variable state," Rove said, adding that "they take their job seriously."
"That's why they want you to visit their county and visit the county as many times as possible," Rove added. "It's why they make up their mind late."
Iowans will have no shortage of DeSantis in the next couple of days. The Governor will hold a campaign kickoff rally in Clive Tuesday, following up that stop with a four-city swing Wednesday, which will take him to Sioux City, Council Bluffs, Pella, and Cedar Rapids.
Recent Iowa polling suggests DeSantis has ground to make up against Donald Trump, who did not win the caucus in 2016 but did in 2020 with no opposition.
In Dick Morris polling May 23-25, as DeSantis launched his campaign, the Florida Governor was behind Trump in a crowded field, 50% to 25%.
An Emerson College poll released last week shows Trump up 62% to 20%.
A survey released earlier in May by American Greatness, conducted by National Research Inc., finds the former President leading DeSantis, 44% to 26%, in a crowded field of candidates. In a head-to-head matchup, Trump still leads by double digits, 45% to 33%.
In an April Victory Insights poll of 400 likely Iowa caucus participants, Trump led DeSantis 54% to 20% in a crowded field, and 59% to 41% when the field was reduced to just those two candidates.
In a survey conducted by Cygnal for Iowans for Tax Relief, the former President led DeSantis, 37% to 30%. An additional 19% of respondents were undecided, with other candidates struggling for support.
In still another post-Trump indictment poll of the Iowa race, a J.L. Partners survey showed Trump up 41% to 26% in a crowded field.