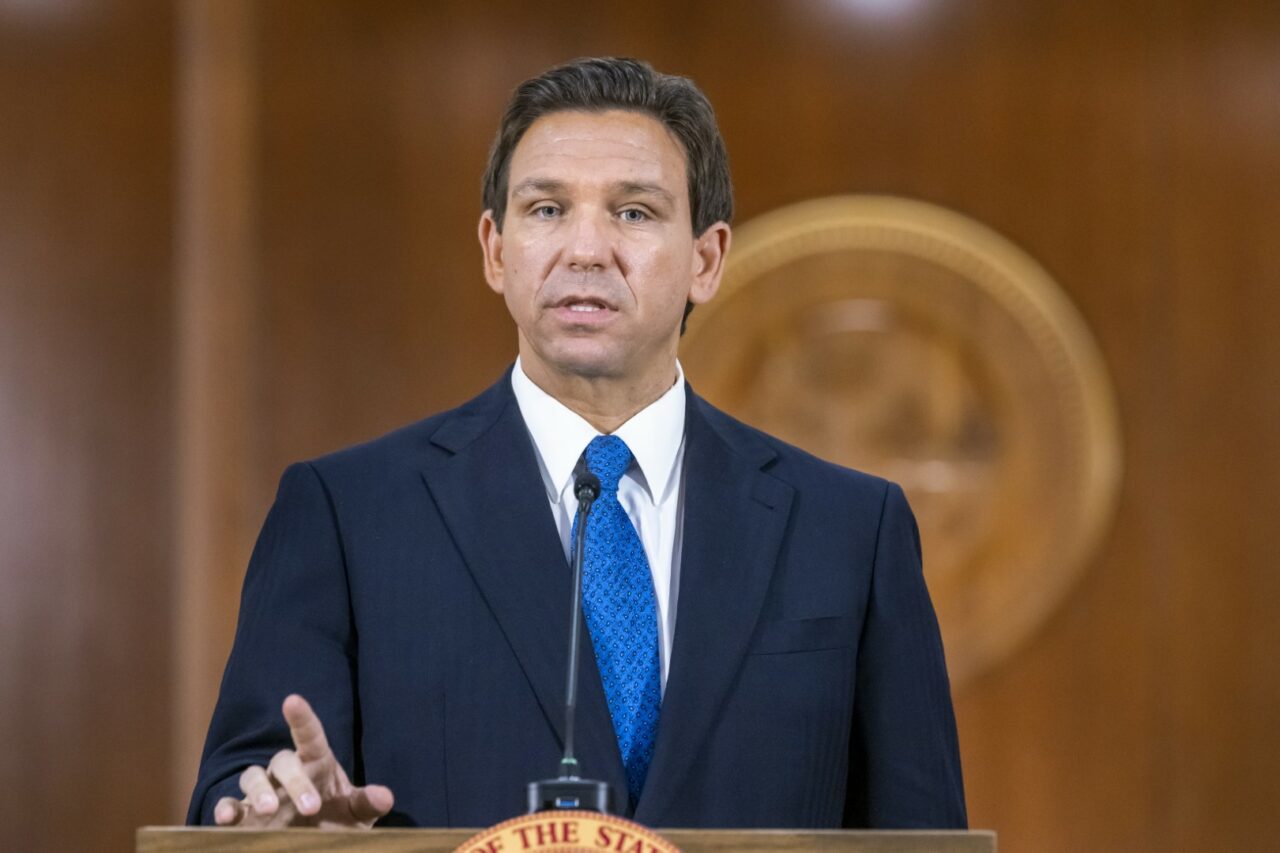 'The military that I see is different from the military I served in.'
Ron DeSantis is renewing his critiques of diversity, equity, and inclusion and other concepts he says are hampering military recruitment.
During a Memorial Day hit on the Fox News Channel, the Florida Governor and freshly minted Presidential candidate has revived criticisms of armed forces policies that, to him, have prioritized equity over winning wars.
"Well, first, I think we need to look at what's going on with the military right now. And I think the military that I see is different from the military I served in," DeSantis said on "Fox and Friends."
"I see a lot of emphasis now on political ideologies, things like gender pronouns. I see a lot about things like DEI, and I think that that's caused recruiting to plummet. I think it's driven off a lot of warriors, and I think morale is low," DeSantis said.
"So, all those issues are important," DeSantis added. "I think you've got to get things re-moored to focusing on the core mission of why people want to join."
The Governor has vowed to work against equity initiatives in the military, even saying he would act on his first day as President.
During an interview on Good Morning Orlando, the new Republican presidential candidate spotlighted DEI and using various gender pronouns as "nonsense" ripe for instant removal.
"I think it's been politicized. I think you have a focus on things like DEI. A focus on things like gender pronouns. And that's diverting from the core mission, and the core mission is really what attracts people to the military. So recruiting is suffering; people are leaving the service," DeSantis said.
"One of the things I'll do as President on Day One, you know, reassert the power of Commander in Chief, get all the nonsense out of the military, say this is going to be mission-focused again. And I think you're going to see recruiting respond very, very positively, and I think you'll see morale increase," DeSantis added.
The Governor has spotlighted these and other culture war issues as reasons people aren't signing up for the armed forces.
"You see them recruiting with, like, using drag queens and doing stuff with the pronouns and all this other stuff. That's part of the main reason recruiting is so low," DeSantis told podcaster Dinesh D'Souza this week.
DeSantis also discussed "drag queens" and other social trends troubling him in an Iowa stump speech.
"When you see videos of folks recruiting for the military services using things like drag queens, you know, that is just fundamentally wrong," DeSantis said earlier this month at the Feenstra Family Picnic, a major confab of Iowa Republicans.
The U.S. Navy, where DeSantis served, used a drag queen as a "digital ambassador." The service member, Joshua Kelley, performs as "Harpy Daniels."