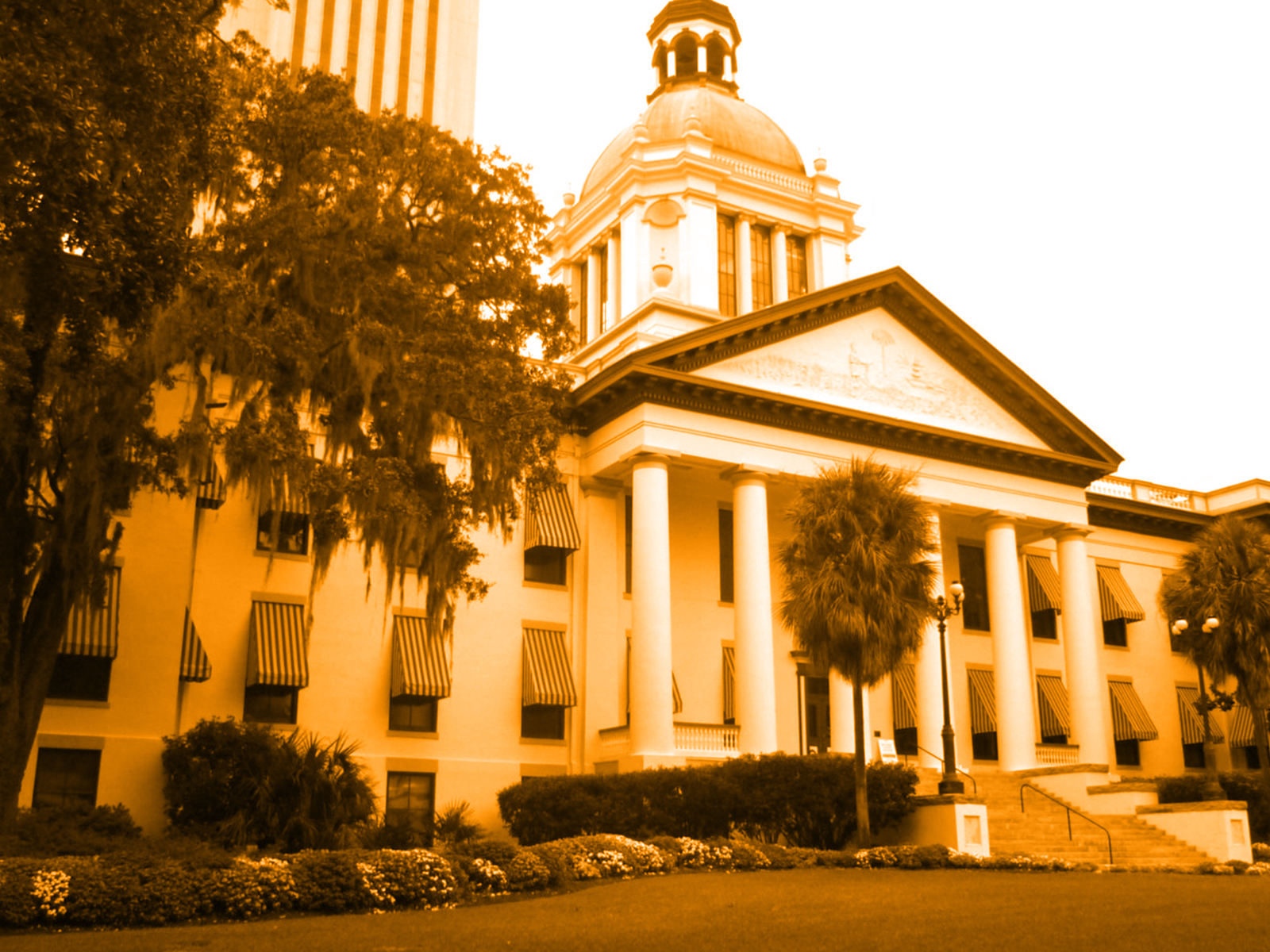 Make a good morning even better — with Sunburn.
Good Tuesday morning.
Tyrone Bland, the former head of Government Affairs at Creative Artists Agency is joining Ballard Partners as a partner in its Los Angeles office.
"We are delighted to have Ty join our firm in Los Angeles and significantly expand our capabilities in California," said Brian Ballard, the firm's president and founder. "The remarkable depth and breadth of his relationships in the Golden State, along with his invaluable public and private sector experience, give our firm unique capabilities to serve our clients' growing needs from Los Angeles to Sacramento to Washington, DC."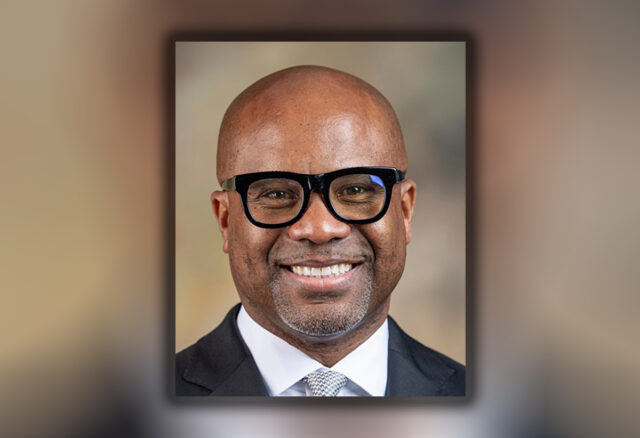 Bland served as Head of Government Affairs at CAA, where he led a range of legislative, regulatory and political issues directly impacting the agency's global and national clients and business segments.
He previously served as vice president of State and Local Government Relations at Herbalife Nutrition from 2016 to 2020, Managing Partner at Porter Tellus and Managing Director at Capitol Hill Consulting Group. Bland also led Government Affairs in 11 Western States for Amtrak and directed the Sacramento legislative agenda for LAPD, LADWP and the Port of Los Angeles as the Senior Legislative Advocate for the City of Los Angeles' Chief Legislative Analyst Office.
"I am honored to join Ballard Partners and assist in building the firm's momentum and growth in California. I look forward to working with colleagues and clients on all segments of our business, from California to Capitol Hill," said Bland.
As the most Senior lobbyist in Ballard's West Coast operation, Bland will offer strategic advocacy to Fortune 500 companies, global business leaders, trade associations, and groups seeking to retain top-level advocacy before the Los Angeles City Council, the Los Angeles County Board of Supervisors, regional City Councils throughout California and representation before Federal government regulators, Congress and the White House.
— SITUATIONAL AWARENESS —
Tweet, tweet: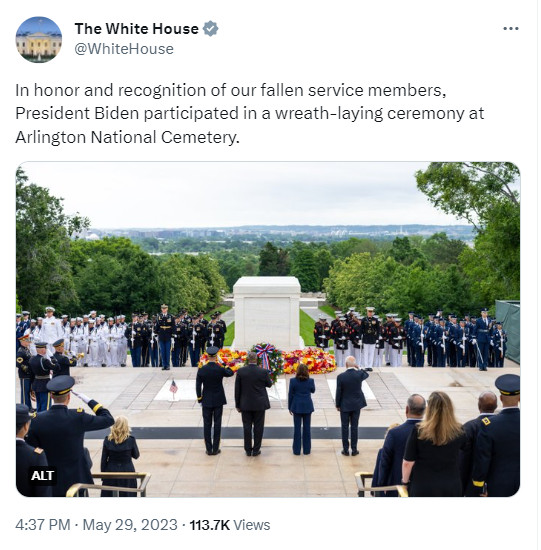 Tweet, tweet: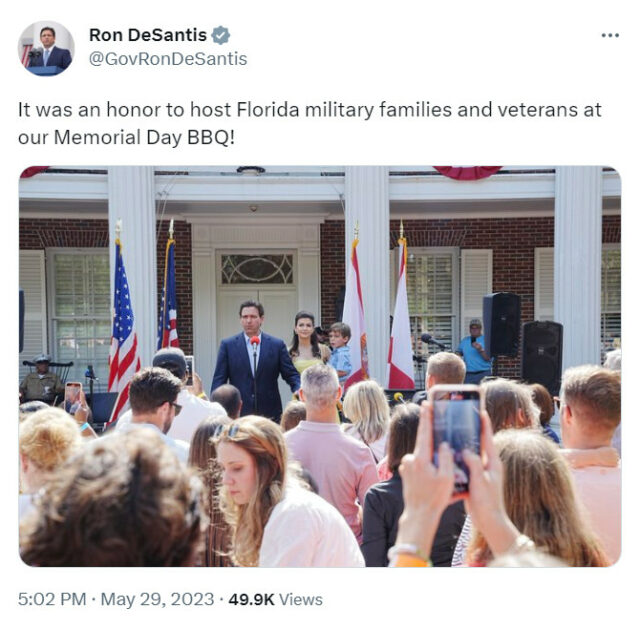 —@GovRonDeSantis: Today, we honor the patriots who paid the ultimate price for our country. Their sacrifices have allowed Americans throughout many generations to enjoy the blessings of liberty.
Donald Trump responds: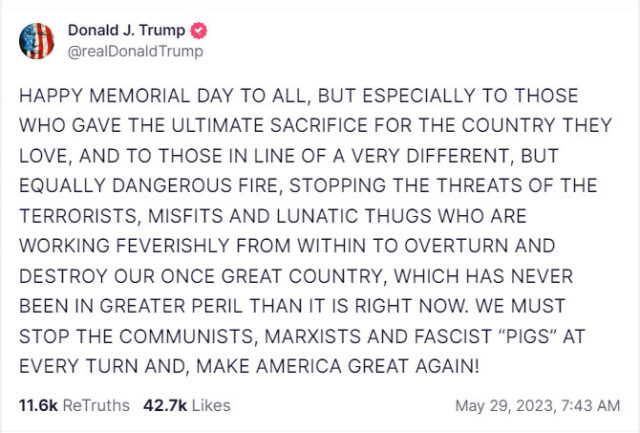 —@RepBrianMast: Every day, I wear four different metal cuffs on my wrists engraved with the names of my fallen brothers. They're a reminder every day of the true cost of our freedom. Today, take a moment to remember those who made the ultimate sacrifice.
—@JayCollinsFL: Each and every morning I wake up grateful for the sacrifices of so many brave American heroes who paid the ultimate price for our freedom. We honor the solemn memories of those gone too soon. We are a grateful nation. #FreedomIsNotFree #MemorialDay 🇺🇸
—@UF: More than a landmark. Century Tower was built in memory of students and alumni who died in service. This #MemorialDay and every day we remember and honor them. 🇺🇸
—@ZelenskyyUa: My special gratitude on this Memorial Day goes to all Americans of different times — sons and daughters, fathers and mothers, brothers and sisters, who became the warriors and whose strength turned into the strength of freedom and who were destined to show to the world that freedom will always shine bright on the hill. Let our victory, of the Ukrainian warriors, make this light shine brighter! Your freedom stood, thanks to those who fought for it. Our freedom will stand, thanks to those who are fighting for it.
—@ByronDonalds: After I heard about the debt ceiling deal, I was a NO. After reading the debt ceiling deal, I am absolutely NO!!
—@MaxwellFrostFL: If you've learned one thing from this whole fiasco, I hope it's that we must completely get rid of the debt ceiling.
—@TheGiovanniLago: Jesse Armstrong and Crew stuck the landing. #SuccessionHBO will go down as one of the landmark television series of all time. Even till the final frame it never missed a beat. It's gonna be hard for anything to come close to this for a very long time. Next stop the Emmys Sweep
— DAYS UNTIL —
NBA Finals begin — 2; 'Spider-Man: Across the Spider-Verse' premieres — 3; Gov. Ron DeSantis to speak at 2023 NCGOP State Convention — 10; The 2023 Tonys — 13; Disney and Pixar's 'Elemental' premieres — 17; 'The Flash' premieres — 17; DeSantis to headline Nevada PAC's annual basque fry — 18; 'Secret Invasion' premieres on Disney+ — 22; 'The Bear' returns to Hulu — 23; Florida Chamber 2023 Florida Learners to Earners Workforce Solution Summit — 28; 'Indiana Jones and the Dial of Destiny' premieres — 31; 'Mission Impossible: Dead Reckoning — Part One' premieres — 45; Florida Chamber 37th Annual Environmental Permitting Summer School — 51; Christopher Nolan's 'Oppenheimer' premieres — 54; 'Captain Marvel 2′ premieres — 63; Beyoncé's 'Renaissance' tour in Tampa — 77; Florida House Fall 2023 Interim Committee Meetings begin — 111; Martin Scorsese's 'Killers of the Flower Moon' premieres — 129; 2023 Florida Chamber Annual Meeting & Future of Florida Forum — 146; 'Dune: Part Two' premieres — 160; Ridley Scott's 'Napoleon' premieres — 175; Florida's 2024 Regular Session begins — 224; South Carolina Democratic Primary — 241; New Hampshire and Nevada Democratic Primaries — 255; Georgia Democratic Primary — 260; Michigan Democratic Primary — 272; 'A Quiet Place: Day One' premieres — 283; 2024 Oscars — 285; 'Spider-Man: Across the Spider-Verse' Part 2 premieres — 305; 'Kingdom of the Planet of the Apes' premieres — 360; Opening Ceremony of the 2024 Olympic Games — 423; 'Thunderbolts' premieres — 423; Georgia Tech to face Florida State in 2024 opener in Dublin — 456; 'Blade' reboot premieres — 469; 'Deadpool 3' premieres — 530; 'Fantastic Four' reboot premieres — 676; 'Avengers: The Kang Dynasty' premieres — 703; 'Avengers: Secret Wars' premieres — 892.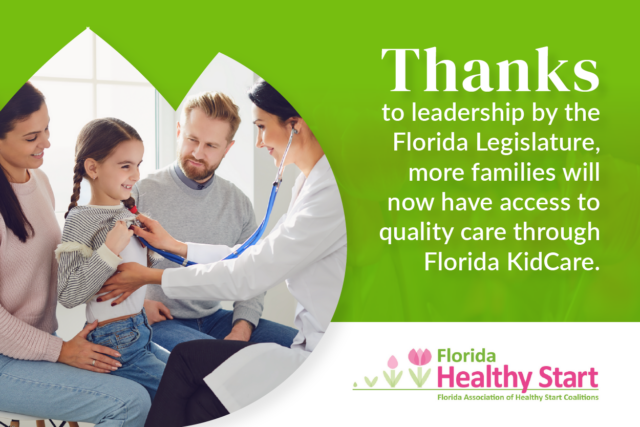 — TOP STORY —
"GOP officials: Top aides in Governor's Office asked lawmakers to endorse Ron DeSantis" via Zac Anderson of the Sarasota Herald-Tribune — A Republican lawmaker says DeSantis' top budget official called earlier this month to discuss the lawmaker endorsing DeSantis' presidential campaign.
The lawmaker and a GOP consultant who was told about the endorsement conversation with DeSantis' budget chief Chris Spencer immediately after it happened said the call was inappropriate and raised ethical questions. Having state employees in the Governor's Office, instead of staff on the Governor's political team, asking for endorsements raises concerns about whether the Governor's staff was improperly leveraging state resources to help his campaign. That includes using taxpayer-funded employees for political purposes, which is inappropriate in this circumstance.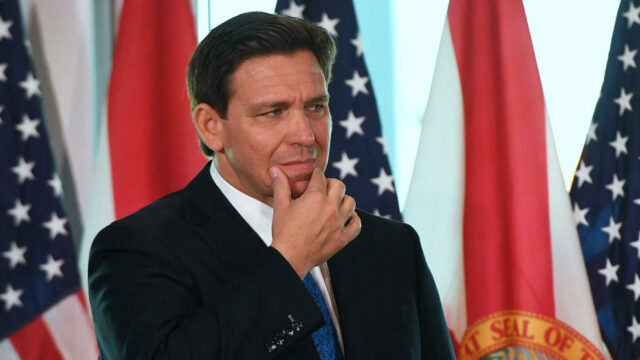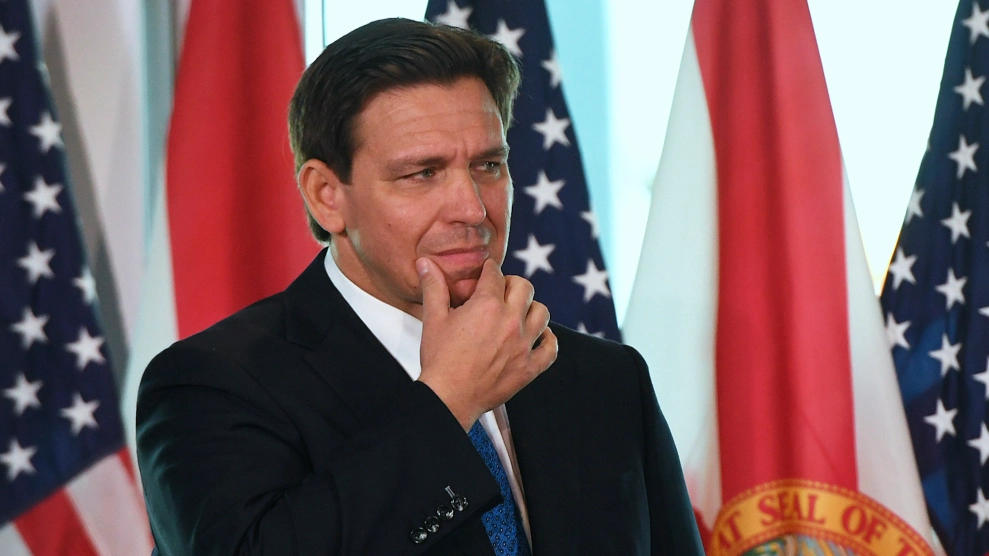 It also relates to what some saw as an implied threat that lawmakers' bills and state budget items could be vetoed if they didn't back DeSantis.
Another top DeSantis aide — legislative affairs director Stephanie Kopelousos — did discuss budget items during calls with multiple lawmakers that included Kopelousos asking them to endorse DeSantis, according to the GOP lawmaker who spoke with Spencer.
That lawmaker later spoke with at least five legislators who were asked by Kopelousos to endorse DeSantis. Another prominent GOP leader in Florida said he spoke to a lawmaker who relayed that he repeatedly was contacted by Kopelousos about endorsing DeSantis.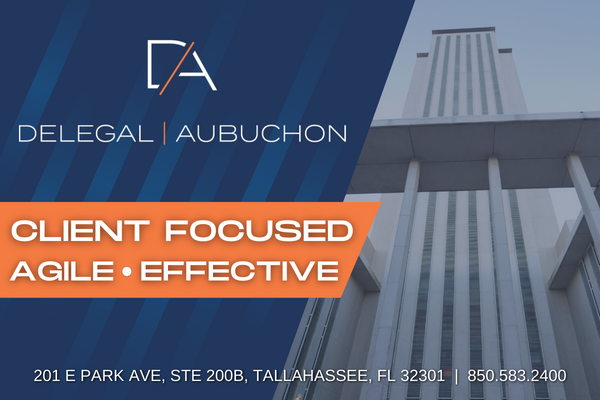 — LIFTOFF —
"Don't overplay the DeSantis Twitter glitch." via David Catanese of Too Close to Call — Why a slip on a platform unbeknownst to the largest voting bloc — meaning my mother and probably yours — will end up a 2024 blip if DeSantis can achieve these vital elements: A crisp, explicit contrast with Trump; a visceral connection with voters through a … moment; a coalition of the willing, with defectors. DeSantis will need to peel off some prominent MAGA-heads, who on second thought, have decided Trump is no longer viable or defendable, whether it be due to poll numbers, or mounting indictments or a failure to deliver on policy goals. This is where DeSantis' wonkiness could come in handy (in light doses). The Spaces fail is only a salient metaphor if the DeSantis ship ultimately detonates itself later, which remains entirely possible.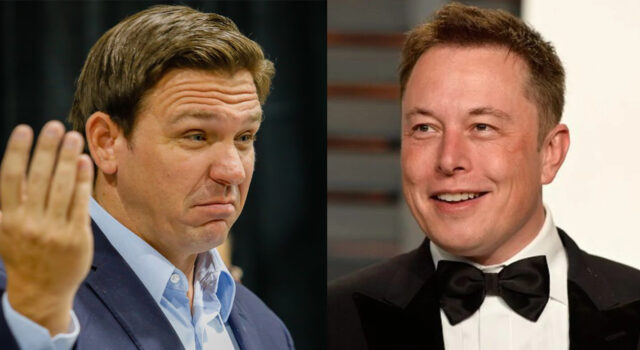 "The resistance resists … DeSantis!" via Andrew Sullivan of The Weekly Dish — The MSM chorus dedicated to obliterating the only currently viable alternative to Trump as the GOP nominee was close to deafening. "DeSantis' big moment goes awry with a Twitter meltdown," crowed the NYT. The New Yorker's Susan Glasser exulted that DeSantis was "an out-of-his-depth forty-four-year-old who was going to get eaten alive." Bulwark mucky-muck Charlie Sykes mused, "Surely there have been worse clusterfucked campaign launches than the one we saw last night, but so far, no one can remember any of them." And to be fair, they weren't wrong on the launch. And if DeSantis wants to be the anti-woke candidate, he has to do better than telling us that DEI and SEL and ESG are just as bad as CRT. That's an insane amount of insidery jargon. He has to do more than simply repeating the word "woke."
"DeSantis picks up four more New Hampshire state rep endorsements" via Henry Rogers of the Daily Caller — DeSantis picked up the endorsements of four more New Hampshire state representatives just after launching his presidential campaign. DeSantis and Trump, who is the current front-runner in national polls, have been competing for endorsements throughout the state. Both DeSantis and Trump held events in New Hampshire in April, and both candidates have picked up endorsements from various state representatives. After DeSantis officially launched his 2024 presidential campaign, he picked up the support of four additional GOP state representatives. State Rep. Kristine Perez flipped from previously endorsing Trump to endorsing DeSantis after his announcement.
"DeSantis adds 5 more New Hampshire endorsements" via Jesse Scheckner of Florida Politics — Five more Republican members of the New Hampshire House of Representatives are endorsing DeSantis' bid for the White House. The additions bring his total level of support in the Granite State to 56 state Representatives, according to a count maintained by pro-DeSantis Never Back Down. The list of new endorsements includes state Reps. Tom Dolan, Daniel Popovici-Muller, Katherine Prudhomme-O'Brien, Matthew Simon and Perez, who flipped from previously endorsing Trump.
"Top New Hampshire strategist joins DeSantis Super PAC, won't wait on Chris Sununu" via Trent Spiner of The Messenger — Ross Berry, the state Republican Party's former executive director, was named state director of the Never Back Down PAC, where he'll run its ground-game operation for DeSantis and help secure the endorsements needed for a presidential campaign in the retail politics-focused state. While Sununu has his own stable of longtime advisers he can tap for a presidential run, Berry's decision deprives him of a key ally as he ponders whether to jump in the race. "I will say if he gets in the race, it's going to be really freaking weird for everybody," said New Hampshire Republican House Majority Leader Jason Osborne, who endorsed DeSantis earlier this month and is a close personal friend of Berry. "I don't know what that's going to look like."
"DeSantis to make stop this week in Greenville, South Carolina, his campaign confirms" via Samiar Nefzi of ABC 13 News — DeSantis will make a stop in the Upstate this week. He and his wife, Casey DeSantis, will host the "Our Great American Comeback" rally on Friday, June 2, at the Greenville Convention Center in Greenville, South Carolina. The rally will go from 6-8 p.m.
"DeSantis vs. the 'woke mind virus'" via Michelle Goldberg of The New York Times — DeSantis's decision to begin his campaign like this is a sign of weakness in three ways. First, there's his inability to see what is obvious to Elon Musk's critics, which is that Musk is often an arrogant screw-up whose projects break down in public. Second, DeSantis's decision to make his tacit alliance with Musk such an integral part of his campaign identity suggests a submissive and receding quality. Finally, DeSantis is so deeply, fatally online that he doesn't seem to understand that Musk's concerns only partly overlap with the concerns of the people he needs to vote for him. DeSantis is betting that anti-wokeness, the belief system that ties him to Musk, is enough to power a presidential race.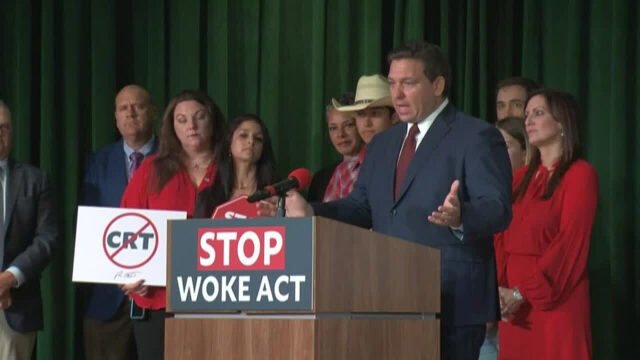 "The DeSantis campaign will test whether Casey DeSantis can bring suburban women back to the GOP after Donald Trump lost them" via Kimberly Leonard of Business Insider — Ron DeSantis wasn't alone onstage at his promotional book events that were captured on camera. He finished boasting about his "Florida Blueprint," and then his wife, First Lady Casey DeSantis, glided onstage. DeSantis held her hand and kissed her cheek. Then, instead of waving and exiting behind the curtain as so many other political couples do, they each picked up a microphone and took a seat across from one another. The format is unusual and has charmed Republican audiences, organizers said. The DeSantises performed their so-called "fireside chats" twice in Ohio and twice in South Carolina.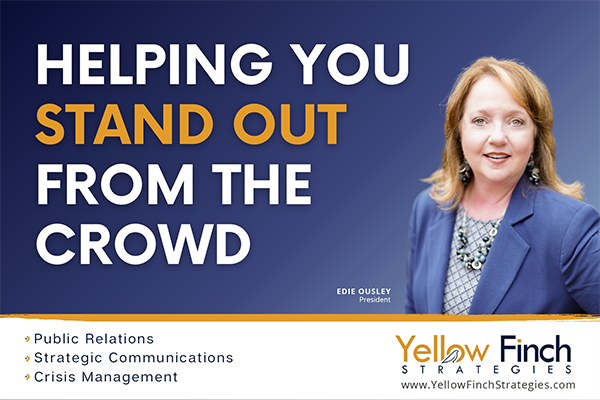 — 2024 —
"One more Florida Republican on the Hill is weighing in on the Trump vs. DeSantis 2024 question — and he's picking Trump. The rest, however, aren't endorsing just yet." via POLITICO — Another congressional Florida Republican is lending their endorsement to Trump as DeSantis officially launched his presidential campaign: Rep. Daniel Webster. But a number of other GOP members in the state's delegation are staying mum. Trump called Webster recently to request his endorsement, adding that he would be endorsing Webster's re-election campaign.
"DeSantis or Trump? The choice is clear if Republicans actually want the White House" via John Gabriel of AZ Central — The 2024 Election unofficially began this week with the long-awaited entry of DeSantis into the Republican Primary. There's a baker's dozen of other announced and expected candidates, but the race is clearly a two-man show. The choice before Republicans is simple: DeSantis or The Donald. "We must end the culture of losing that has infected the Republican Party in recent years," DeSantis said in Wednesday's announcement on Twitter.
Spotted — Stephen Lawson, former communications director for the DeSantis campaign, talking up the candidate and his record in Florida on Fox News Live with Griff Jenkins.
To watch the spot, please click on the image below:
"Move over, Mars. Elon Musk turns his attention to 2024 White House race." via Tim Higgins of The Wall Street Journal — By welcoming the Republican, Musk entered new territory as the owner of Twitter, which has long been home to political speech but is now taking a heavier hand in serving it up. The billionaire entrepreneur is trying to use his unique position as the platform's biggest draw to become ringmaster to those competing for the White House, encouraging other presidential aspirants to join him in engaging in live discussions with users.
"The L word." via John Ellis of Political News Items — DeSantis says that Trump is a loser and that the time has come for Republican Primary voters and caucus attendees to leave him behind and get on with the task of winning elections. This is an odd way to address Trump voters, to put it mildly. You're-a-loser-if-you-keep-voting-for-that-loser is not a winning message. Polls reflect this. For a time after the 2022 Midterm elections, it appeared that DeSantis would emerge as the Savior. In the wake of DeSantis's cliff-dive in national and key state polls, the DeSantis campaign has doubled down on "Loser Don" and introduced the new-and-improved Retail Ron, who actually shakes hands, flips burgers and smiles at voters.
"Poll shows dead heat in Florida between DeSantis, Trump" via Jacob Ogles of Florida Politics — Two Florida politicians remain the top contenders for the GOP nomination for President. Now a Naples-based pollster found DeSantis and Trump in a tie among Sunshine State voters. Victory Insights polled likely GOP Primary voters in Florida and found a neck-and-neck contest. DeSantis barely comes out on top of a crowded field, polling at 38.2% with Trump at 38.0%. That's well within the poll's 3.9% margin of error, making a statistical tie. No other candidate makes a statistically significant showing.
"Poll: DeSantis drops to second place in California" via A.G. Gancarski of Florida Politics — Republicans in the Golden State indicate they prefer Trump to DeSantis. That's the top takeaway from the latest Berkeley Institute of Government Studies poll of registered Republicans, as reported by the Los Angeles Times. Trump leads DeSantis 44% to 26%, a huge shift in the results from this pollster, and a 26-point movement toward Trump at DeSantis' expense in recent months. In February, DeSantis took 37% support, 8 points ahead of Trump. This represented a 20-point shift from August 2022 polling from the same outfit showing Trump leading DeSantis by 11 points.
"Trump pollster sees DeSantis Iowa surge" via A.G. Gancarski of Florida Politics — DeSantis has gained nine points on Trump in recent Iowa polling. In McLaughlin and Associates polling in the field from May 23 through May 25, as DeSantis launched his campaign, DeSantis was behind Trump in a crowded field, 50% to 25%. While 25 points is a daunting deficit, it's a much better position for DeSantis than the 34-point hole he was in a month ago. In April's survey, Trump led 54% to 20%. DeSantis' improvement here is timely, as the Governor will spend two days next week in Iowa.
"Women who support Trump cite party, economy over sexual misconduct" via Colby Itkowitz of The Washington Post — When a New York jury found Trump liable for sexual abuse earlier this month, it was the first time he had been held accountable for behavior that more than a dozen women have alleged over many decades. But would his supporters, particularly women, care? Days after the verdict, more than a dozen women interviewed in this swing county in the all-important battleground state of Pennsylvania were overwhelmingly unmoved by the news. Some shrugged it off as men being men. Others dismissed it as part of a broader Democratic attempt to take down Trump. And a few found the verdict troubling but were willing to look the other way.
"Trump looks like he will get the 2024 crowd he wants" via Shane Goldmacher, Jonathan Swan and Maggie Haberman of The New York Times — The rapidly ballooning field, combined with Trump's seemingly unbreakable core of support, represents a grave threat to DeSantis, imperiling his ability to consolidate the non-Trump vote, and could mirror the dynamics that powered Trump's takeover of the party in 2016. Trump's advisers have almost gleefully greeted each successive entry as part of a divide-and-conquer strategy that his team has spoken about since 2021. And many of the candidates seem more comfortable throwing punches at DeSantis than at Trump. In a private briefing for donors this week, (senior DeSantis adviser Ryan) Tyson described a Republican electorate split into three parts: 35% as "only Trump" voters, 20% as "never Trump" and the remaining 45% as the DeSantis sweet spot.
"Tim Scott gets a leg up from DeSantis' stumble" via Chris Stirewalt of The Dispatch — DeSantis' launchpad immolation was an enormous gift to the other candidate who declared this week, South Carolina Sen. Scott. The goal is to shut down the potential candidacies of others by locking down so much of the vote and so many key endorsements that others can't catch on. This can work, as it did for George W. Bush in 2000, or it can turn into a giant suckhole of money, as it did for Bush's brother, Jeb, in 2016. DeSantis has now opened the door on the significant possibility of the suckhole scenario. While he's struggling and unable to scare others out of the race, the structure of the contest itself is changing.
"DeSantis steps up attacks on Trump, hitting him on crime and COVID-19" via Neil Vigdor, Maggie Haberman and Nicholas Nehamas of The New York Times — DeSantis escalated his hostilities with Trump, arguing that his Republican presidential rival was weak on crime and immigration, and accusing him of ceding critical decision-making during the coronavirus pandemic to Dr. Anthony S. Fauci. In an appearance with the conservative commentator Ben Shapiro, DeSantis accused Trump of "moving left" on criminal justice and immigration issues after winning over the party's base in 2015 and 2016. He pledged that he would repeal what is known as the First Step Act, a bipartisan criminal justice measure signed into law by Trump in 2018 that expanded early-release programs and modified sentencing laws.
"Trump slams Disney for going 'woke' as he blames DeSantis for failing to stop it" via Siladitya Ray of Forbes — Trump continued to attack DeSantis Sunday, blaming him for failing to stop Disney from becoming "woke," after previously calling out his GOP Primary rival for feuding with the company. In a post on his Truth Social platform, Trump first took a page from DeSantis' playbook and claimed Disney has become "a Woke and Disgusting shadow of its former self," without specifying a particular issue. Trump then called on the company to "go back to what it once was," again without any specifics, warning that if they don't, the "market" will do "irreparable damage" to them.
"Joe Biden world confident in a Trump rematch but preps for a surprise" via Jonathan Lemire of POLITICO — Biden and his campaign team continue to believe that they will square off against Trump in a General Election rematch of four years prior. But after the Republican Presidential Primary field grew substantially last week, with a big-name Governor and Senator joining the race and other GOP heavyweights considering taking the plunge, they're also not leaving anything to chance. Biden's nascent campaign and the Democratic National Committee have been preparing to launch broadsides against a slew of current and potential GOP contenders, driven by the fear that their job may be tougher if Trump's name is not at the top of the Republican ticket.
"Wall Street dreads Biden-Trump rematch" via Cara Lombardo of The Wall Street Journal — On a farm in upstate New York last weekend, Wall Street types groused about the coming presidential election in between bites of roast pig. Billionaire money manager Mario Gabelli and banker Ralph Schlosstein were among the guests at former Honeywell Chief Executive David Cote's Carnivore's Ball, a celebration of all things meat, which featured lively discussions of potential business-friendly candidates who could shake up the 2024 race. With less than a year until the Primaries, politicians' wealthiest benefactors are sizing up the presidential hopefuls soliciting their donations. But many on Wall Street find the prospect of a Biden-Trump rematch unappetizing.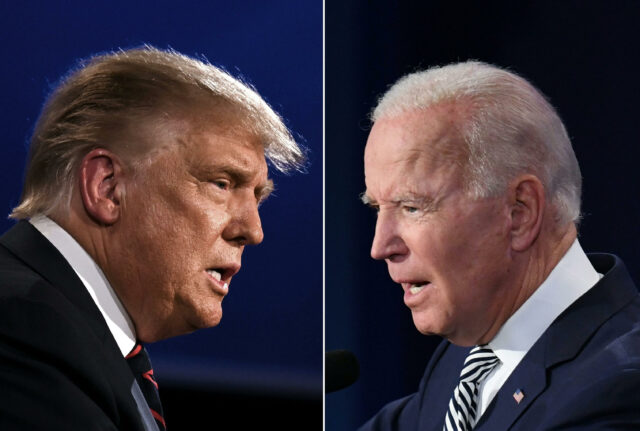 "Diverse Republican Presidential Primary field sees an opening in 2024 with voters of color" via The Associated Press — During Trump's first visit as President to Chicago, a frequent target in his attacks on urban violence, he disparaged the nation's third largest city as a haven for criminals and a national embarrassment. At a recent town hall, Republican presidential contender Vivek Ramaswamy sat alongside ex-convicts on the city's South Side and promised to defend Trump's "America First" agenda. In return, the little-known White House hopeful, a child of Indian immigrants, found a flicker of acceptance in a room full of Black and brown voters. The audience nodded when Ramaswamy said that "anti-Black racism is on the rise," even if they took issue with his promise to eliminate affirmative action and fight "woke" policies.
"A small town's tragedy, distorted by Trump's megaphone" via Charles Homans and Ken Bensinger of The New York Times — There were no known witnesses when Shannon Brandt and Cayler Ellingson got into an argument in the blurry hours after last call at Buck's n Doe's Bar & Grill in September. And only Brandt could say with certainty what led him to run over Ellingson with his Ford Explorer, crushing him to death in a gravel alley. But the people of McHenry, a town of 64 in sparsely populated Foster County, North Dakota, have gotten used to hearing from people who think they know. They include Trump, who denounced the killing of Ellingson, an 18-year-old recent high school graduate, at the hands of a "deranged Democrat maniac who was angry that Cayler was a Republican" in a Truth Social post.
"Trump says his fight against deep state 'equally dangerous' to what soldiers face" via Sarah Bedford of the Washington Examiner — Trump's Memorial Day message ruffled feathers when he compared his own plight to soldiers "who gave the ultimate sacrifice." Posting on his Truth Social network in an all-caps screed, Trump lauded those in the "equally dangerous fire" of "stopping the threats of the terrorists, misfits and lunatic thugs who are working feverishly from within to overturn and destroy our once great nation." The message quickly drew criticism on social media for the comparison of his political situation with the tragedies of service members who have died. Trump has a history of making controversial comments about veterans who have, throughout his political career, landed him in hot water.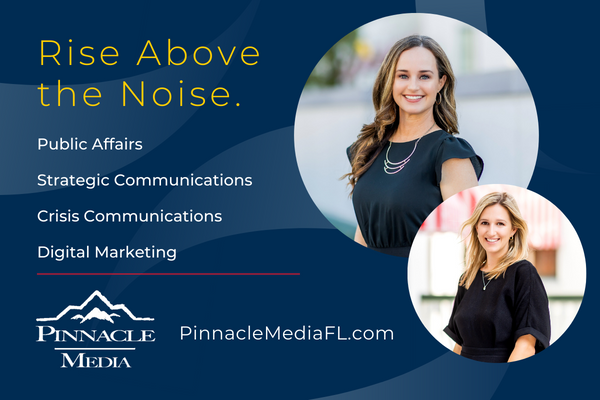 — DESANTISY LAND —
"DeSantis says First Lady DeSantis won't 'let the b*stards grind (her) down'" via A.G. Gancarski of Florida Politics — Asked on Newsmax about recent attacks on his wife, DeSantis framed it as part of the business of running for President as a Republican. "I think it makes her stronger because I think, you know, you have a chance to (say), 'Look, OK, you're either going to let the bastards grind you down or you're not," DeSantis told Eric Bolling. "If we're going to cower in the face of newspapers and blogs attacking us, then, man, we're not really doing very much to keep this country going. So, it's our obligation to be out there. We want to take the fire so that our constituents don't have to."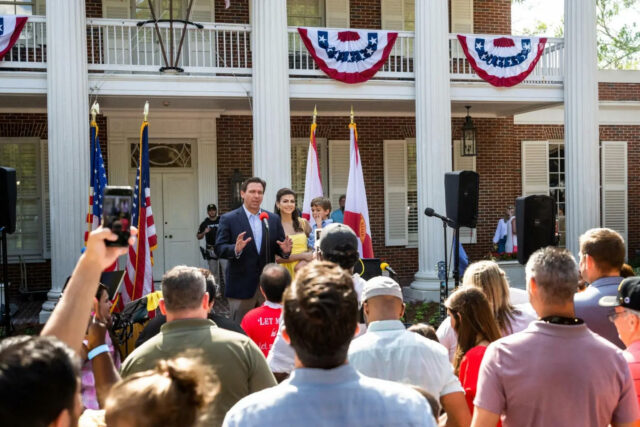 "DeSantis's shameless defense of the Amanda Gorman fiasco is revealing" via Greg Sargent of The Washington Post — At this point, it should be obvious that DeSantis's culture-war directives are designed to encourage parents to indulge in book purges for sport. Precisely because removals have become so easy, lone right-wing actors are feverishly hunting for offending titles, getting them pulled from school libraries on absurdly flimsy grounds, sometimes by the dozens. A new turn in the explosive saga involving the poem that Gorman read at Biden's inauguration underscores the point. DeSantis is now defending a Florida school's decision to restrict access to "The Hill We Climb" — a move that has become a national controversy.
"DeSantis rails against 'poem hoax' at home-school convention" via A.G. Gancarski of Florida Politics — Home-schoolers aren't affected by public school libraries, but that didn't stop DeSantis from decrying a so-called "poem hoax" during a speech before home-schooled students. DeSantis addressed the Florida Parent-Educators Association Homeschool Convention. DeSantis railed against media reporting on a poem by Amanda Gorman, the National Youth Poet Laureate, being removed from Miami Lakes Elementary School after a challenge in which the author was misidentified as Oprah Winfrey. "This poem hoax. And so, what this is, this is some book of poems. I never heard of it," DeSantis said regarding "The Hill We Climb," which was read at Biden's inauguration.
"DeSantis blames 'political ideologies' for keeping 'warriors' out of military" via A.G. Gancarski of Florida Politics — DeSantis is renewing his critiques of diversity, equity, and inclusion and other concepts he says are hampering military recruitment. During a Memorial Day hit on the Fox News Channel, DeSantis revived criticisms of armed forces policies that, to him, have prioritized equity over winning wars. "Well, first, I think we need to look at what's going on with the military right now. And I think the military that I see is different from the military I served in," DeSantis said on "Fox and Friends." "I see a lot of emphasis now on political ideologies, things like gender pronouns. I see a lot about things like DEI, and I think that that's caused recruiting to plummet. I think it's driven off a lot of warriors, and I think morale is low," DeSantis said.
"Presidential hopeful DeSantis inspires push to make book bans easier in Republican-controlled states" via Andrew DeMillo, Anthony Izaguirre and Nicholas Riccardi of The Associated Press — As he vies for the Republican presidential nomination, DeSantis is touting a series of measures he has pushed that have led to an upswing in banned or restricted books, not just in Florida schools but in an increasing number of other conservative states. EveryLibrary, a national political action committee, said it's tracking at least 121 different proposals introduced in state legislatures this year targeting libraries, librarians, educators and access to materials. The group said 39 of those proposals would allow for criminal prosecution.
"Disney slams DeSantis' argument for disqualifying judge in federal lawsuit" via Gabrielle Russon of Florida Politics — Disney pushed back on DeSantis' attempt to disqualify the federal judge presiding over the company's civil lawsuit. Disney argued there is "a high bar to disqualification—otherwise, parties could too easily use (the law) to effectively veto judges whose decisions they do not like and shop for a judge more to their liking." Disney is suing DeSantis and the Governor-appointed members of the Central Florida Tourism Oversight Board, formerly known as Reedy Creek, in U.S. District Court.
"DeSantis says, of course, he would pause 2024 campaign for hurricane response" via A.G. Gancarski of Florida Politics — During an appearance on Good Morning Orlando, DeSantis told listeners he wouldn't let his run for the White House distract from storm response. "Oh, I'm Governor. We do this all the time. We prepare for a crisis, prepare for storms when there's a storm on the rise and everything you do stops and you're there," DeSantis said. The Governor reminded listeners that hurricanes hit during the height of the 2022 campaign. "That's no different than when I was running for re-election last year. We were right in with Hurricane Ian. We were in the height of the re-election campaign. I canceled three weeks' worth of stuff. We stopped raising money. It all comes to a stop and you're there doing it."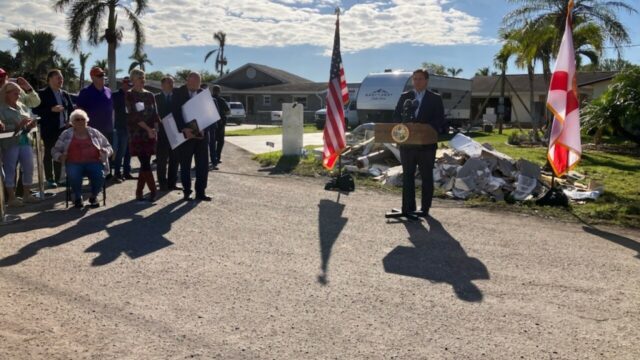 "DeSantis signs bill cementing Miami-Dade Sheriff's countywide jurisdiction" via Jesse Scheckner of Florida Politics — When Miami-Dade voters elect their first Sheriff in decades next year, the top cop won't have shared authority with the county's currently appointed police director, who's now running for the Sheriff position anyway. That's thanks to legislation (HB 1595) DeSantis signed, effectively ending a yearslong debate over the powers of a Sheriff in Miami-Dade, which eliminated the post in the 1960s amid findings of rampant corruption. The measure grants Sheriffs in Florida exclusive policing jurisdiction over a county's unincorporated area and concurrent authority in cities and special districts. It also outlines the process for the transfer of power from one elected Sheriff to another. It authorizes State Attorneys to challenge reductions in annual city policy funding of more than 5%.
"DeSantis signs measure preserving abandoned African American cemeteries" via Anne Geggis of Florida Politics — Abandoned and threatened African American cemeteries are getting the protection of new state personnel dedicated to salvaging them from obscurity. The legislation (HB 49) is the result of a 2021 task force study that recommended creating the Historic Cemeteries Program Advisory Council within the Florida Department of State's Division of Historical Resources. House Democratic Leader Fentrice Driskell and Democratic Sen. Bobby Powell Jr. carried the measure forward.
"Lev Parnas claims to have spurred DeSantis' evolution on marijuana" via A.G. Gancarski of Florida Politics — Parnas, who served time in prison for campaign finance crimes, is talking about text messages that show Parnas' unique role in the 2018 campaign for the Florida Governor. "I was a very big cannabis supporter, and I knew Ron at the time was not; he was anti-cannabis," Parnas told Jim DeFede. "And I made it clear to him, I said to him, `Listen, Ron, it's very difficult for me to support somebody that is going to go against things that I'm going to need, want in the state of Florida." "And that's when Ron turned around to me and said, `You know what? I would be open to thinking differently about cannabis if you were to give me Trump's support.'"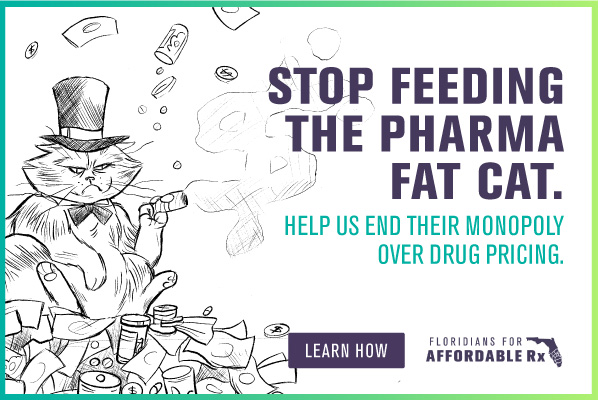 — STATEWIDE —
"Florida Freedom Summer: Here's what you can buy without paying sales tax" via Brie Isom of News 4 Jax — Summer is right around the corner and some of the events — and things you buy — could seem a little cheaper than last year. During the 2023 Florida Freedom Summer Sales Tax Holiday, you can purchase admissions to music events, sporting events, cultural events, state park annual passes, and fitness facilities, as well as certain boating and water activity supplies, camping supplies and fishing supplies — all exempt from sales tax. The tax holiday begins on Monday, May 29, and ends on Monday, Sept. 4.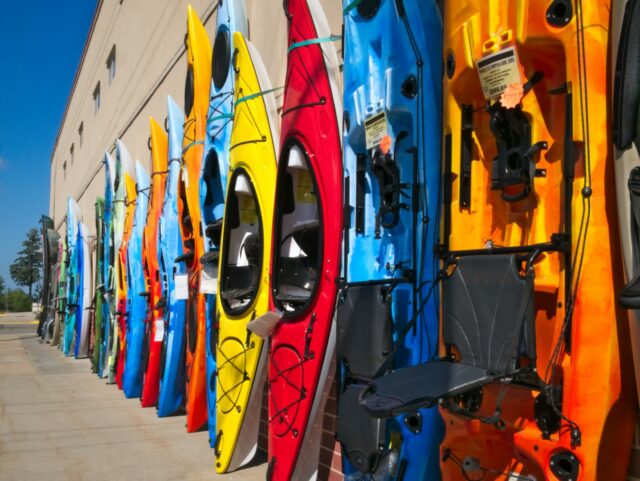 "What is the current law governing abortion in Florida? It's complicated" via Clara-Sophia Daly of the Miami Herald — If things go as planned, beginning July 1 a new Florida law that bans abortions for women pregnant more than six weeks would go into effect. Many, if not most women, are unaware they are pregnant at the six-week mark, and abortion rights activists are calling the pending legislation a "near all-out abortion ban." The new law, called the Heartbeat Protection Act, stipulates that the right to privacy as spelled out in the state constitution does not carry with it a right to abortion. Proponents of the bill (SB 300/HB 7) include Republican Sen. Erin Grall, a mother of three who tweeted "Life is precious and sacred." The state Senator represents Indian River, Glades, Highlands and Okeechobee counties and part of St. Lucie County.
"Counties in Florida weighing impacts of Live Local Act, other legislative action" via Martin E. Comas and Stephen Hudak of the Orlando Sentinel — From restricting abortion rights to allowing residents to carry concealed firearms without permits, and requiring most businesses to verify employees are legal residents, Florida lawmakers this month concluded one of their most controversial Legislative Sessions. But state lawmakers also passed other less-publicized legislation, a total of 356 bills and a record $117 billion budget, many of which could have significant impacts on Central Florida counties. Kelley Teague, Orange County's director of legislative affairs, described the Session as "challenging for local governments" because many of the bills that made it through both chambers of the Florida Legislature eroded "home rule," the autonomy to govern and regulate locally.
"Combat medics will soon have easier path to becoming a civilian nurse" via Jesse Scheckner of Florida Politics — Current and former members of the U.S. Armed Forces with in-the-field medical experience will soon have an easier time transitioning to a related career in Florida. DeSantis signed legislation (SB 274) requiring Florida state universities, colleges and career schools to award nursing credits to American combat medics commensurate with their practical knowledge. The measure, sponsored by Sen. Bryan Ávila, a lieutenant in the Florida Army National Guard, is appropriately titled the "Pathway for Combat Medics Act." Rep. Joel Rudman carried a House companion of the bill, which received unanimous support in both chambers of the Legislature.
"Educators worry about cost of later start for high schools" via Leslie Postal of the Orlando Sentinel — Florida's public high schools must push back their start times to 8:30 a.m. by the 2026-27 school year, a welcome change for those convinced earlier bells lead to sleepy teenagers who struggle academically and do not always make it to their first class on time. But school district leaders worry a schedule overhaul could be costly or, without extra money, could mean opening elementary schools in the early time slot high schools now occupy. And that could mean young children waiting for buses or walking to school in the dark during some parts of the school year. The legislation (HB 733), signed by DeSantis on May 12, also mandates that middle schools cannot start earlier than 8 a.m.
"Jeanette Nuñez urges awareness of water danger for children as summer months kick off" via Anne Geggis of Florida Politics — Whether it's the ocean, a backyard pool or even a kiddie pool, deadly danger lurks in the water. That's why Lt. Gov. Jeanette Nuñez joined other state officials to educate individuals on how to prevent drownings. May is National Water Safety Month, also known as National Drowning Prevention Month. Last year, 96 children died from drowning in Florida, Nuñez said at a news conference just before Memorial Day weekend kicked into high gear, the Keys Weekly reported. She urged parents to avoid distractions, like looking at phones, when children are around pools and bodies of water.
"Busy summer tourism season begins; Airbnb adds anti-party measures" via Gabrielle Russon of Florida Politics — Airbnb, an online marketplace for short-term rentals, said it was gearing up for the busy Memorial Day and July Fourth holiday weekends by adding new protections in place to crack down on unauthorized parties. "While these incidents on Airbnb are rare, we are committed to helping our Hosts promote responsible travel in their neighborhoods and working to reduce the risk of disruptive parties, which are banned on our platform and unwelcomed in the communities we serve," the company said. Airbnb said it identifies "certain potentially higher-risk one-night and two-night booking attempts by guests of entire home listings" and prevents those reservations from getting booked.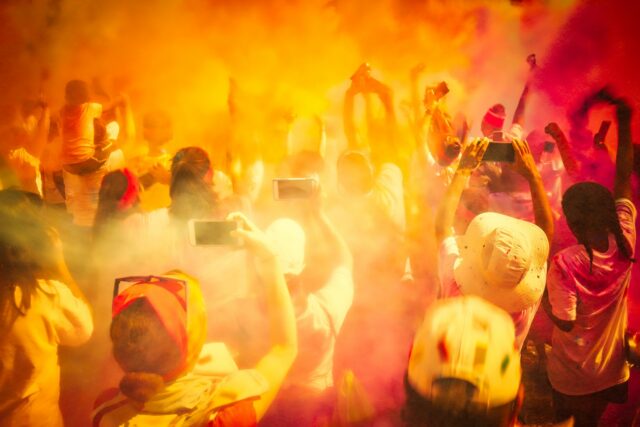 "AARP spotlights budget wins, tracks votes for priority bills in 2023 Session" via Jacob Ogles of Florida Politics — The AARP had its eye on Florida lawmakers this Session. The senior advocacy group released its annual report on how legislators voted on issues important to the organization. "AARP is focused on the issues that directly impact the quality of life of older Floridians," said AARP Florida State Director Jeff Johnson. "While older adults had many wins this year, it is important to know how your elected officials voted on key issues. AARP Florida offers its Legislative Voting Record to make it easier for you to track legislators' decisions during each year's Session."
"Demetries Grimes files to succeed Fred Hawkins in HD 35" via Jacob Ogles of Florida Politics — Grimes has filed to run in House District 35, making him the first candidate aiming to succeed Rep. Hawkins. "I'm excited about this new opportunity to serve again," the St. Cloud Republican told Florida Politics. Grimes, a former Commander in the U.S. Navy, has held various roles such as naval officer, aviator, Secretary of Defense Executive Fellow, diplomat, former military prosecutor in Afghanistan and adviser to NATO's Maritime Commander. He ran for an open seat in Congress in 2022. He ultimately came in fourth place in a Republican Primary.
"Ruth's List endorses Sarah Henry in HD 38" via Jacob Ogles of Florida Politics — Henry is getting an early boost in her challenge to GOP state Rep. David Smith. Ruth's List Florida, a pro-choice group promoting female candidates, endorsed Henry for her state House bid. "Ruth's List is thrilled to once again endorse Sarah Henry in her campaign for House District 38," said Christina Diamond, Interim CEO of Ruth's List Florida. "Having outperformed many Democratic candidates in the 2022 election, we know Sarah has what it takes to win. It's time for a new generation of leadership — and Sarah brings a deep commitment to social change and the experience needed to deliver for her constituents in Tallahassee. We're honored to put our full support behind her and see her campaign through to victory."
"Lobbying compensation: Smith Bryan & Myers collects $1.5M in Q1" via Drew Wilson of Florida Politics — Smith Bryan & Myers earned an estimated $1.5 million in this first quarter, placing No. 11 among all lobbying firms in the state. Led by Matt Bryan and Jeff Hartley, the firm's roster also includes Teye Carmichael, David Daniel, Thomas Griffin, Lisa Hurley, Jim Naff and Jonathan Rees. The team represented 79 clients last quarter, netting an estimated $840,000 in legislative lobbying fees and $655,000 in executive branch lobbying fees.
— SKED —
Happening today — Reps. Kristen Arrington and Lindsay Cross are the featured guest presenters for the 2023 Legislative Session Recap: New Postsecondary Education Policies: 3 p.m., Zoom registration link here.
Happening today — VISIT FLORIDA Marketing Council meets for a marketing update/marketing plan review: 3 p.m., Zoom link here.
Happening today — Rep. Ashley Gantt and Sen. Shevrin Jones host a community conversation: 6 p.m., 6100 NW 24th Ave., Miami, RSVP here.
Happening tonight: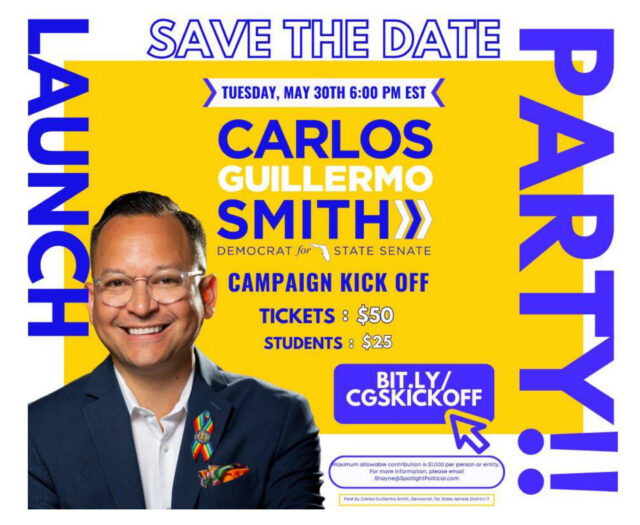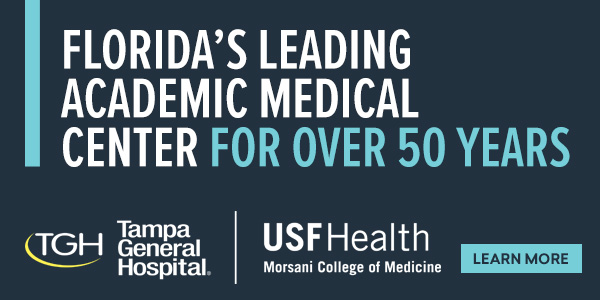 — D. C. MATTERS —
"'Those silent stones.' Biden pays Memorial Day tribute at Arlington National Cemetery" via John Fritze of USA Today — Biden implored the nation to "never forget the price that was paid to protect our democracy" as he honored fallen soldiers during Memorial Day remarks at National Arlington Cemetery. "Our troops have fought for our democracy and, if necessary, died for it," Biden said after laying a wreath decorated with flowers and a red, white and blue bow at the Tomb of the Unknown Soldier. "Today, their service and sacrifice and that of their families echoes far beyond those silent stones out there." The President, as he has in past years, remarked on the death of his own son, Beau Biden, an Iraq War veteran who died of brain cancer in late May 2015.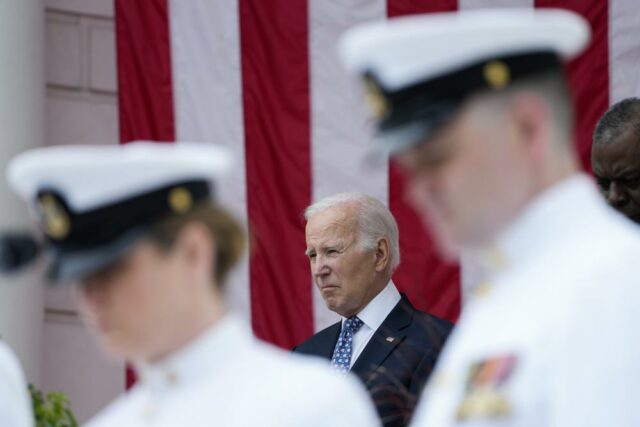 "Biden warns Uganda of possible sanctions due to anti-gay law" via Reuters — Biden condemned Uganda's new anti-gay law on Monday and said the United States may impose sanctions and will evaluate the implications of the law "on all aspects of U.S. engagement with Uganda." Ugandan President Yoweri Museveni on Monday signed one of the world's toughest anti-LGBTQ laws, including the death penalty for "aggravated homosexuality," drawing Western condemnations and risking sanctions from aid donors. "This shameful act is the latest development in an alarming trend of human rights abuses and corruption in Uganda," Biden said in a statement.
"Russia issues arrest warrant for Lindsey Graham over Ukraine comments" via The Associated Press — Russia's Interior Ministry on Monday issued an arrest warrant for U.S. Sen. Graham following his comments related to the fighting in Ukraine. In an edited video of his meeting on Friday with Ukrainian President Volodymyr Zelenskyy that was released by Zelenskyy's office, Graham, a Republican from South Carolina, noted that "the Russians are dying" and described the U.S. military assistance to the country as "the best money we've ever spent." While Graham appeared to have made the remarks in different parts of the conversation, the short video by Ukraine's presidential office put them next to each other, causing outrage in Russia.
"Why spending cuts likely won't shake the economy" via Jim Tankersley of The New York Times — The debt deal that Biden and Speaker Kevin McCarthy have agreed to in principle is less restrictive than the one President Barack Obama and Speaker John Boehner cut in 2011, centered on just two years of cuts and caps in spending. The economy that will absorb those cuts is in much better shape. As a result, economists say the agreement is unlikely to inflict the sort of lasting damage to the recovery that was caused by the 2011 debt ceiling deal and, paradoxically, the newfound spending restraint might even help it.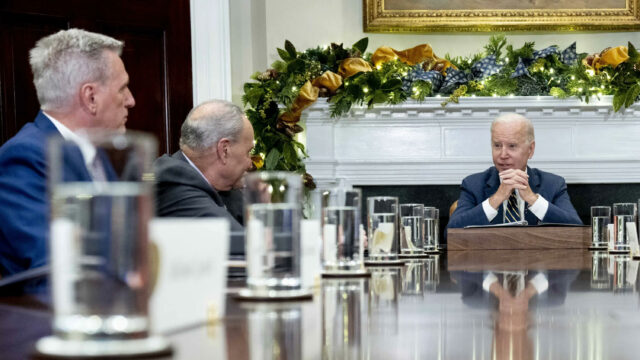 "Kevin McCarthy's debt-ceiling deal with Biden comes up short on his vow to rein in IRS" via Miranda Devine of the New York Post — McCarthy trumpeted a debt-ceiling deal Sunday but increasing debt another $4 trillion with minimal concessions is nothing to boast about. To be fair, the House speaker has a razor-slim majority and Republicans don't control the Senate, where Minority Leader Mitch McConnell and his sidekick Lindsey Graham have announced that the only thing they care about is Ukraine. But McCarthy's one deal-breaker should have been his promise to defund Biden's massive $80 billion to turbocharge an already weaponized IRS. This was the totemic centerpiece of his pitch to become Speaker. It was the most memorable promise of the Republicans' Midterm campaign to win back the House.
—"DeSantis rips debt ceiling deal: We are 'careening toward bankruptcy'" via Fox News
"Anna Paulina Luna an early 'no' on deal to raise the debt ceiling" via Anne Geggis of Florida Politics — The budget deal struck Saturday night to avoid defaulting on the national debt is said to displease House members on both sides of the aisle and you can count one of Florida's as an early and firm "no" for the plans. Before Biden and House Speaker McCarthy came out Sunday evening to sell the agreement that will raise the debt ceiling, U.S. Rep. Paulina Luna was tweeting her displeasure. "IDK (I don't know) about you, but increasing the national debt another $4 trillion is not a WIN for Americans," the St. Petersburg Republican wrote on Twitter just after 5 p.m., Sunday. "It's a win for special interests and the uni-party."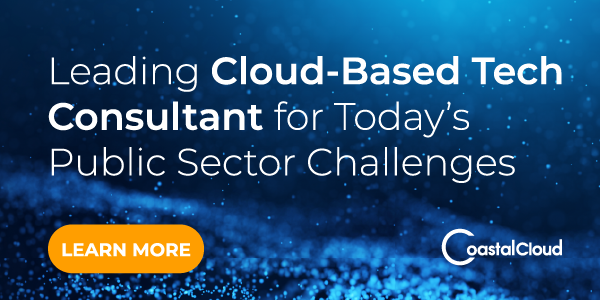 — LOCAL: S. FL —
"Florida mom who challenged Amanda Gorman poem and other books says she only read parts of the material" via John Bacon of USA Today — The Florida mom whose complaints about reading material prompted Gorman's acclaimed poem "The Hill We Climb" and other books to be restricted at a local elementary school admits she only read parts of the material she objected to. Daily Salinas fueled a firestorm last week after the Bob Graham Educational Center, a public school in Miami-Dade County, agreed to restrict access to "The Hill We Climb" − which Gorman recited at Biden's inauguration and three other books a school panel decided were better suited for middle-school students.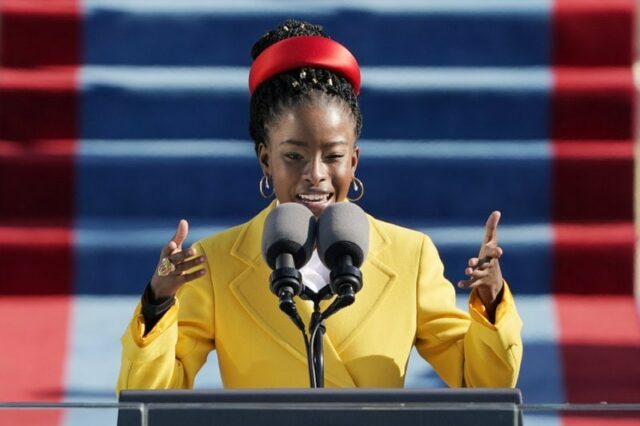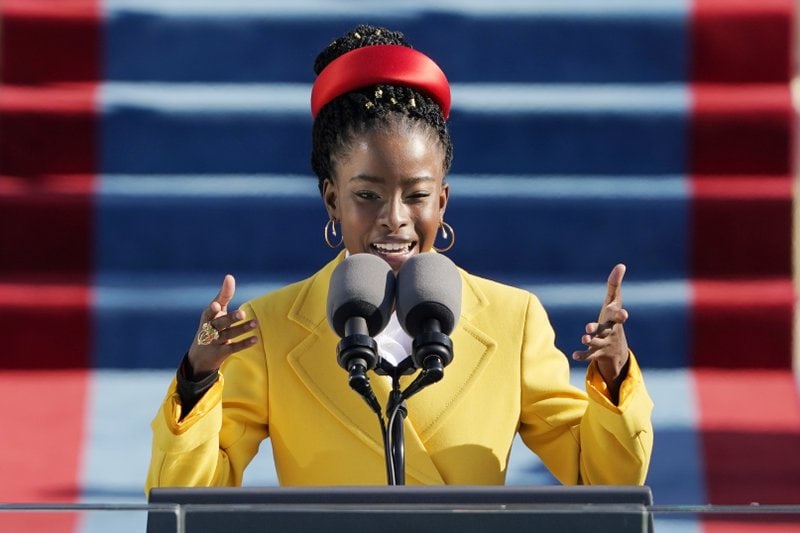 "No, Florida school didn't ban Gorman's poetry" via Brittany Bernstein of National Review — The mainstream media is running with a false story about a Florida school "banning" The Hill We Climb, the poem Gorman performed at Biden's inauguration in 2021. A parent of a student at Bob Graham Education Center in Miami Lakes, filed a complaint with the school, saying the poem is "not educational" and has indirect "hate messages." The parent suggested the poem would "cause confusion and indoctrinate students," according to documents obtained by the Florida Freedom to Read Project.
"School uniforms could be required in Broward schools" via Scott Travis of the Orlando Sentinel — Broward students may have to replace those hoodies and leisure shorts with polos and khakis when they step onto school campuses. The Broward School Board is considering requiring uniforms or a "unified dress code" starting in the 2024-25 school year, in another measure to try to improve school safety and compete with charter schools, where uniforms are the norm. Uniforms are already common in many district-run elementary schools. Some middle schools require them, but few high schools do. Right now, a School Advisory Council at each campus votes on whether to require them.
"Miramar partners with Florida League of Cities to join campaign to go carbon neutral by 2050" via Julian Quintana of Channel 7 News Miami — City of Miramar officials are doing their part to help the environment. The city has partnered with the Florida League of Cities to join the Race to Zero Campaign. Their kickoff launch took place Thursday at Miramar City Hall, located at 2300 Civic Center Place. The event was hosted by Miramar Mayor Wayne Messam, who spearheaded the Net Zero Emissions by 2050 campaign.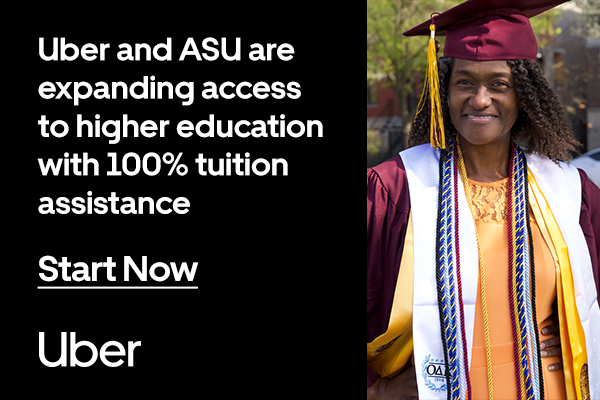 — LOCAL: C. FL —
"Disney World governing board member quits three months into the job" Gabrielle Russon of Florida Politics — A DeSantis-appointee on the Disney World board will have a short tenure. Michael Sasso has resigned after three months on the job. His unexpected departure comes after his wife, Judge Meredith Sasso, was appointed by the Governor to serve on the Florida Supreme Court this week. The Central Florida Tourism Oversight Board, formerly known as Reedy Creek, was not able to immediately provide any additional information.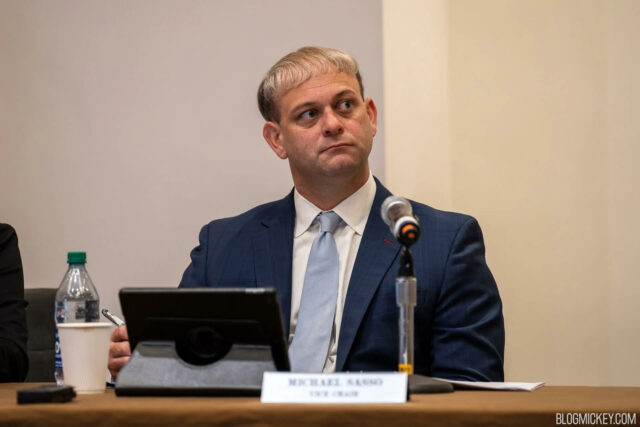 "Deltona fights to dismiss lawsuit filed by residents who blame city for Hurricane Ian flooding" via Gabrielle Russon of Florida Politics — The city of Deltona is fighting back after a group of homeowners filed suit, blaming the government for unleashing Hurricane Ian's floodwaters in their direction to protect the rest of the community. The Stone Island property owners sued Deltona in federal court in April, arguing the city "unilaterally opened the flood control structure" and redirected "hundreds of millions of gallons of floodwaters" from Deltona over to their neighborhood. But in the latest court filings, the city filed a motion to dismiss and argued the flooding was a "one-time flood event associated with a major hurricane."
"How do you survive the heat at SeaWorld Orlando? Drink a free beer." via Gabrielle Russon of Florida Politics — It's going to be a long, hot summer in Central Florida, and SeaWorld Orlando is giving out free beer. Yes, you read that right. Free beer. SeaWorld Orlando has returned one of its fan-favorite promotions this summer and is offering all guests 21 years old and up a free 7 oz. pour that can be claimed at the park's Waterway Grill Bar. The beer options are based on what's available at the time. Pass members can claim two free drinks a day. The promotion runs from now until July 27 daily. It starts at 11 a.m. and ends one hour before the park closes. The offer will take place during what will likely be a busy time at the park, which is opening its new surfing-themed roller coaster Saturday.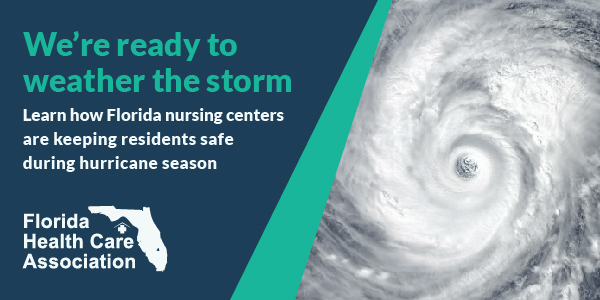 — LOCAL: TB —
"Tucker Carlson, Fox News hacks tied to FBI search of Tampa Council member's home" via Christopher Spata, Dan Sullivan, and Justin Garcia of the Tampa Bay Times — An FBI search earlier this month at the home of media consultant Tim Burke and his wife, Tampa City Council member Lynn Hurtak, stemmed from an investigation of alleged computer intrusions and intercepted communications at the Fox News Network. The Times obtained a letter Thursday that a Tampa federal prosecutor sent to Fox News, which describes an ongoing criminal probe into computer hacks at the company, including unaired video from Carlson's show. The letter does not mention Burke, but the Times confirmed with two people close to the investigation that the matter relates to the May 8 search at his Seminole Heights home.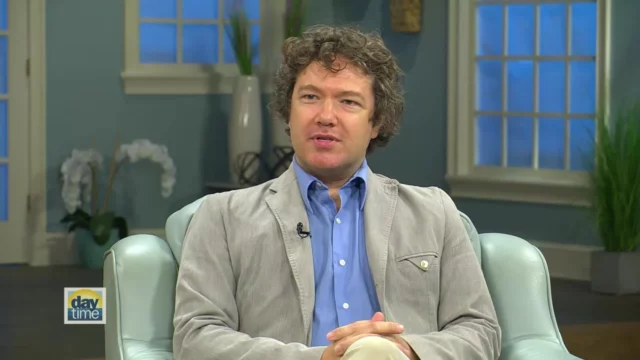 "Tampa charter school principal facing charges for failing to report abuse" via Divya Kumar of the Tampa Bay Times — The principal of Channelside Academy of Math and Science, a public charter school in Hillsborough County, is facing charges for two instances of failing to report abuse. Cristina Fuentes was arrested after turning herself in Saturday following an investigation by Tampa Police that began in April. Police said Fuentes was informed of an allegation of sexual abuse on April 27, when she was told a 7-year-old student was inappropriately touched by another student for about 30 seconds before other students intervened.
"Tampa International Airport gearing up for its busiest summer yet" via Larissa Scott of ABC Action News — From Memorial Day weekend to mid-August, Tampa International Airport expects a record-breaking summer this year. "We're seeing beyond pre-COVID numbers," said TPA spokesperson Emily Nipps. Airlines have added extra routes because of high demand, and TPA officials are gearing up for their busiest summer yet. "We think on peak days we might hit 90,000 passengers or more. That's very high for us," said Nipps. That's about 15,000 to 20,000 more passengers than this time last year.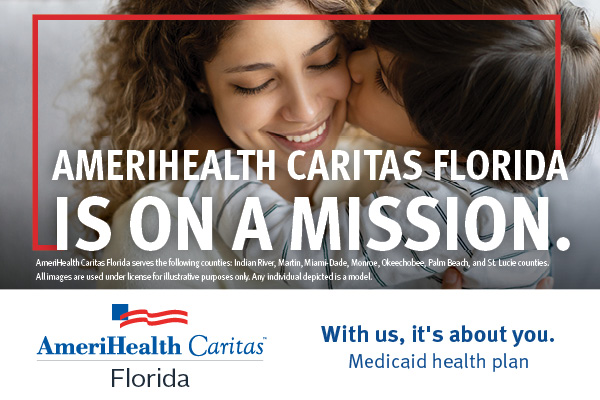 — LOCAL: N. FL —
"Sign using homophobic slur in front of Tallahassee business draws criticism" via Ani Goñi-Lessan of The Tallahassee Democrat — A sign with a homophobic slur outside of a Tallahassee business is causing controversy on social media. On U.S. Highway 90, in front of Rick's Repair Shop, a sign reads: "Veterans get a day f— and child molesters get a month why." Records indicate the auto repair shop, located in the Baum Community in Leon County, is affiliated with a Tallahassee man named Rick Hughes, who has not returned the Tallahassee Democrat's call for comment. The shop's sign is known for displaying attention-grabbing, and sometimes controversial, messages.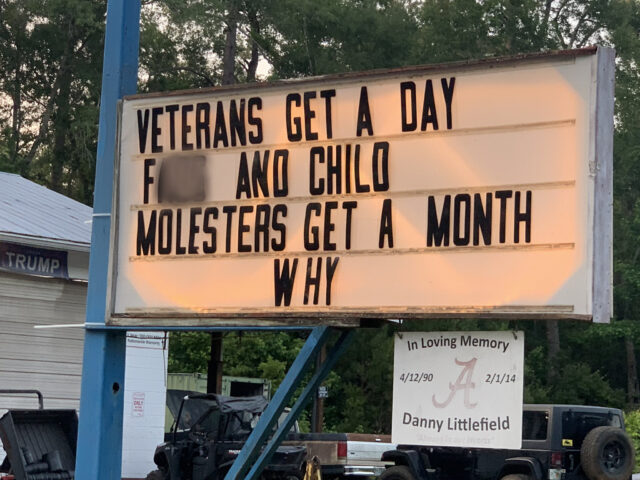 "Transition volition: Why Donna Deegan needs a fast start" via A.G. Gancarski of Jax Today — Mayor-elect Deegan brought the optics of change to City Hall before the Memorial Day weekend, with a group of transition team Co-Chairs that looked like Jacksonville itself in many ways. Former Republican Mayor John Delaney showed bipartisanship. Former Sheriff Nat Glover and Sheriff candidate Lakesha Burton represented the Democratic wing of her coalition. And Kevin Gay, David Miller, and Darnell Smith all are trusted local figures with deep resumes and considerable gravitas. The work of transition teams doesn't necessarily matter all that much in the end, but it does allow stakeholders to set a philosophical course for the administration, fleshing out the "change for good" vision that drove Deegan to a victory that no one but the partisans and the pollsters firmly predicted.
"Jacksonville motorcycle groups take memorial ride to vigil for biker killed in hit-and-run" via Zach Wilcox of First Coast News — Flowers and candles form a memorial for Nico Bag-a-lee-ho at the spot where he was killed during a hit-and-run crash Thursday. Jacksonville's biker community is coming together to support his family and friends as they go through this. "He's a very, very good person and a loving person," said Nelson Ramos during the vigil. "It's just a tragedy." Ramos nearly lost a son this week. His son, Bryan Ramos, was riding his motorcycle on Beach Boulevard when a driver hit him from behind. Ramos survived his injuries. His friend, Nico Bagalihog, who was riding with him died at the hospital.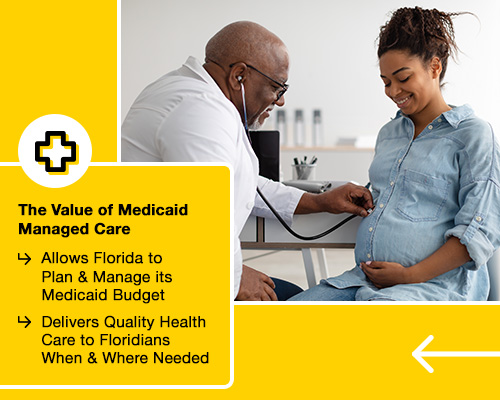 — LOCAL: SW. FL —
"Tom Knight, Don Patterson among applicants for open Sarasota County Commission seat" via Anne Snabes of the Sarasota Herald-Tribune — Former Sarasota County sheriff Knight and businessperson Patterson are among those who have applied for the Sarasota County Commission seat that has been vacant since Nancy Detert's passing last month. Detert, who spent over 30 years in elected office, died at the age of 78 on April 5. DeSantis will appoint someone to fill the remainder of her second term, which ends in November 2024. Knight, who served as sheriff for three terms, and Patterson, who ran for Sarasota City Commission in 2020, said they applied for the County Commission appointment.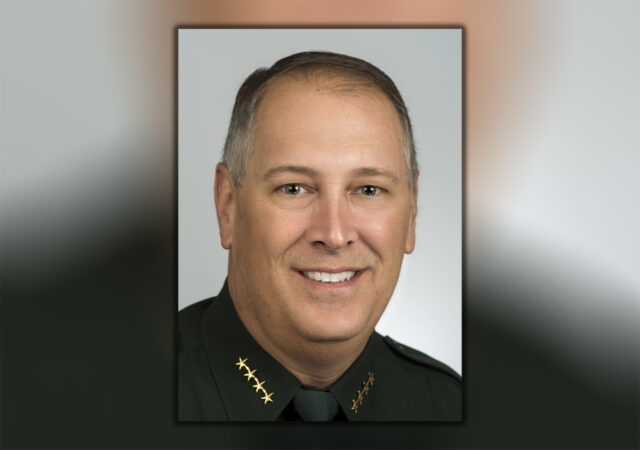 "Sarasota, Manatee counties issue mosquito-borne illness advisory after malaria case reported" via Katlyn Brieskorn of CNBC — Health officials in Manatee and Sarasota counties issued a mosquito-borne illness advisory after a malaria case was reported. The Florida Department of Health in Sarasota County and Manatee County and there has been one confirmed case of malaria. The patient had spent extensive time outdoors and was treated at a hospital. The case has been identified as the P. vivax species of malaria, which is not as fatal as other species, health officials said. Malaria is not transmitted from person to person.
"Struggles continue for thousands in Florida eight months after Hurricane Ian as new storm season looms" via Curt Anderson of The Associated Press — Eight months ago, chef Michael Cellura had a restaurant job and had just moved into a fancy new camper home on Fort Myers Beach. Now, after Hurricane Ian swept all that away, he lives in his older Infiniti sedan with a 15-year-old long-haired chihuahua named Ginger. Like hundreds of others, Cellura was left homeless after the Category 5 hurricane blasted the barrier island last September with ferocious winds and storm surge as high as 15 feet (4 meters). Like many, he's struggled to navigate insurance payouts, understand federal and state assistance bureaucracy and simply find a place to shower.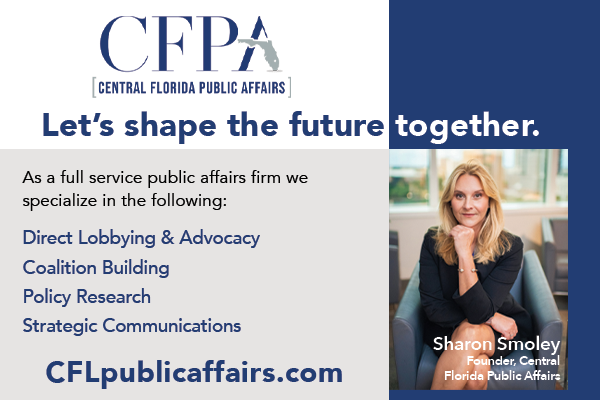 — TOP OPINION —
"How Twitter shrank Musk and DeSantis" via Ross Douthat of The New York Times — The actual launch of DeSantis' presidential campaign, in a "Twitter Spaces" event that crashed repeatedly and played to a smaller audience than he would have claimed just by showing up on Fox, instead offered the political version of the lesson that we've been taught repeatedly by Musk's stewardship of Twitter: The internet can be a trap.
For the Tesla and SpaceX mogul, the trap was sprung because Musk wanted to attack the groupthink of liberal institutions and seeing that groupthink manifest on his favorite social media site, he imagined that owning Twitter was the key to transforming public discourse.
But for all its influence, social media is still downstream of other institutions — universities, newspapers, television channels, movie studios, other internet platforms. Twitter is real life, but only through its relationship to other realities; it doesn't have the capacity to be a hub of discourse, news gathering or entertainment on its own. And many of Musk's difficulties as the Twitter CEO have reflected a simple overestimation of social media's inherent authority and influence.
Thus, he's tried to sell the privilege of verification, the famous "blue checks," without recognizing that they were valued because of their connection to real-world institutions and lose value if they reflect a Twitter hierarchy alone.
If you want Twitter to be the world's news hub, you probably need a Twitter newsroom. If you want Twitter to host presidential candidates, you probably need a Twitter channel that feels like a professional newscast. And while you're trying to build those things, you need to be careful that the nature of social media doesn't diminish you to the kind of caricatured role — troll instead of tycoon — that tempts everyone on Twitter.
— OPINIONS —
"No commercial real estate bailouts" via Marco Rubio for the South Florida Sun-Sentinel — We have created an economy in which large-scale investors only realize they've gone wrong when it's too late to turn back. This proved devastating to middle-, working- and lower-income Americans in 2008, who suffered a historic economic downturn while those "too big to fail" were bailed out by Washington. Unfortunately, history may be repeating itself. If the Biden administration protects investors from the consequences of their actions, as the Federal Reserve let slip it would do in March, it will essentially be transferring wealth from America's working class to the very investors and laptop liberals responsible for this crisis. That would tear our social fabric to shreds and further expand our class divide.
"Game on. With DeSantis making it official on Twitter, the fight against Trump can begin." via Ingrid Jacques of USA Today — After months of speculation, DeSantis officially announced he's running for President. He's doing it in an unconventional manner — during a live Wednesday evening Twitter event with Twitter's grand pooh-bah himself, Musk. Tech glitches aside (due to high listener demand), there was no better place for DeSantis to launch his campaign. Twitter is where the media congregates, so he was sure to get an instant buzz. DeSantis can't waste time in bringing the fight directly to Trump.
"DeSantis upended education in Florida. He's coming for your state next." via Bianca Quilantan of POLITICO — DeSantis paved his political brand through Florida's classrooms. Get ready to hear about it on the campaign trail. A lot. The presidential hopeful isn't the first Republican Governor to embrace "parental rights" or limit how race and gender are discussed in schools. But DeSantis has built a long legislative record as an "education Governor" amid battles with Democrats and civil rights groups that endeared him to rank-and-file GOP voters. Now he's planning to pitch that record across the nation in a bid to become the new leader of the Republican Party.
"Florida needs immigrants. I know, I am a proud one" via Michael "Mike" B. Fernandez for the Miami Herald — Cuban Americans benefited from one of the most generous immigration policies in the history of the United States. This model has proven over the past 64 years that it was the economic and humanitarian right thing to do. Our nation has been facing an immigration crisis for years. Now, with media outlets competing for audiences by offering the most scandalous coverage possible, voters are again demanding solutions. We need bold leadership to guide us toward practical results, not scapegoating and divisive rhetoric.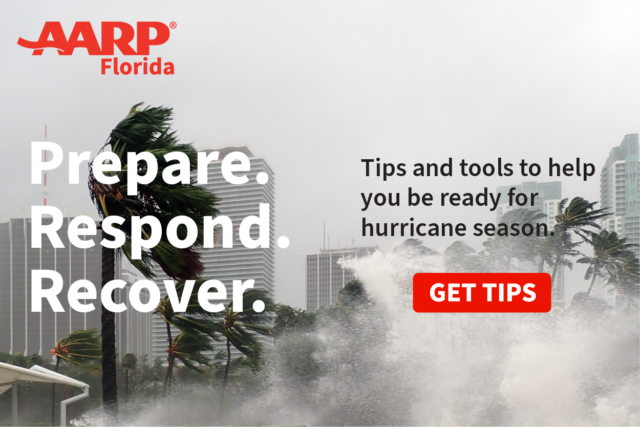 — INSTAGRAM OF THE DAY —
— ALOE —
"Disney's 'Little Mermaid' tops weekend box office" via Robbie Whelan of The Wall Street Journal — Walt Disney's "The Little Mermaid" sold $95.5 million in domestic tickets in its first three days, leading the weekend box office with a performance that puts it in the middle of the studio's live-action remakes of an animated classic. Overall, for the four-day holiday weekend, "The Little Mermaid" had an estimated $117.5 million in domestic sales, marking the fifth-highest total for the Memorial Day weekend. Ariel, the mermaid who longs to live on land among bipedal humans, outperformed "Aladdin," whose 2019 remake opened to $91.5 million in its first three days in North America.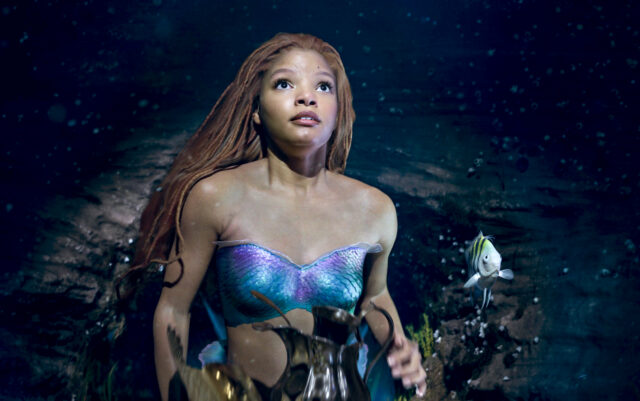 — HAPPY BIRTHDAY —
Best wishes to Rep. Kaylee Tuck, attorney Sean Bevil, one of our Top 2 favorite Cates, Ashley Claire, journalist John Cotey, former state Reps. Dwight Dudley and Julio Gonzalez, as well as smart tech guy Phil Vangelakos.
Belated happy birthday wishes to Arron Gober, the tailor of Adams Street.
___
Sunburn is authored and assembled by Peter Schorsch, Phil Ammann, Daniel Dean, Ryan Nicol, Jacob Ogles, and Drew Wilson.