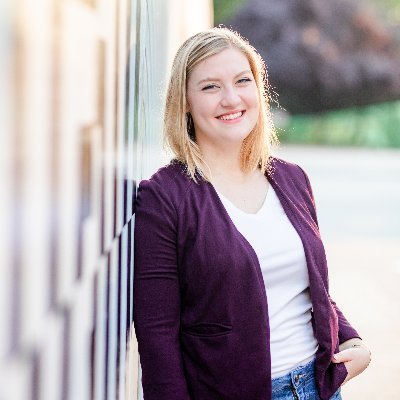 The Democrat signed up for a rematch against incumbent David Smith.
Democrat Sarah Henry is getting an early boost in her challenge to GOP state Rep. David Smith.
Ruth's List Florida, a pro-choice group promoting female candidates, endorsed Henry for her state House bid.
"Ruth's List is thrilled to once again endorse Sarah Henry in her campaign for House District 38," said Christina Diamond, Interim CEO of Ruth's List Florida. "Having outperformed many Democratic candidates in the 2022 election, we know Sarah has what it takes to win. It's time for a new generation of leadership — and Sarah brings a deep commitment to social change and the experience needed to deliver for her constituents in Tallahassee. We're honored to put our full support behind her and see her campaign through to victory."
Henry has hammered Smith's stance on abortion, including a vote this year for a ban on abortions after six weeks of pregnancy. She welcomed the support of the group.
"I'm honored to once again earn Ruth's List's endorsement and have the full weight of the organization behind my campaign," Henry said. "Ruth's List is one of the most respected political organizations in the state, and their team understands that early investment is key to victory. Their support was instrumental in making this an incredibly close race last cycle, and with their help, I know we will win in 2024."
The Casselberry candidate filed in April for a rematch with Smith. Last year, Henry challenged Smith's re-election in the district, which had just been redrawn in Florida's decennial redistricting process.
Smith won re-election to a third term in the House, beating Henry by a margin of just over 3,000 votes.
But Democrats remain confident they can swing the seat. It's a district where 53% of voters in the 2020 presidential election favored Democrat Joe Biden over Republican Donald Trump.
The district swung right in 2022, with Republican Gov. Ron DeSantis leading Democratic challenger Charlie Crist there by a 53% to 46% margin. But that's a much tighter split than DeSantis' 19-percentage-point margin statewide, and Henry outperformed Crist in the district.
The Ruth's List endorsement hinted at a long-term political future for Henry, noting the Democrat would be among the youngest members of the Florida Legislature.
Notably, Smith is seeking a fourth term in the House, and term limits would preclude a fifth run even if he wins re-election.