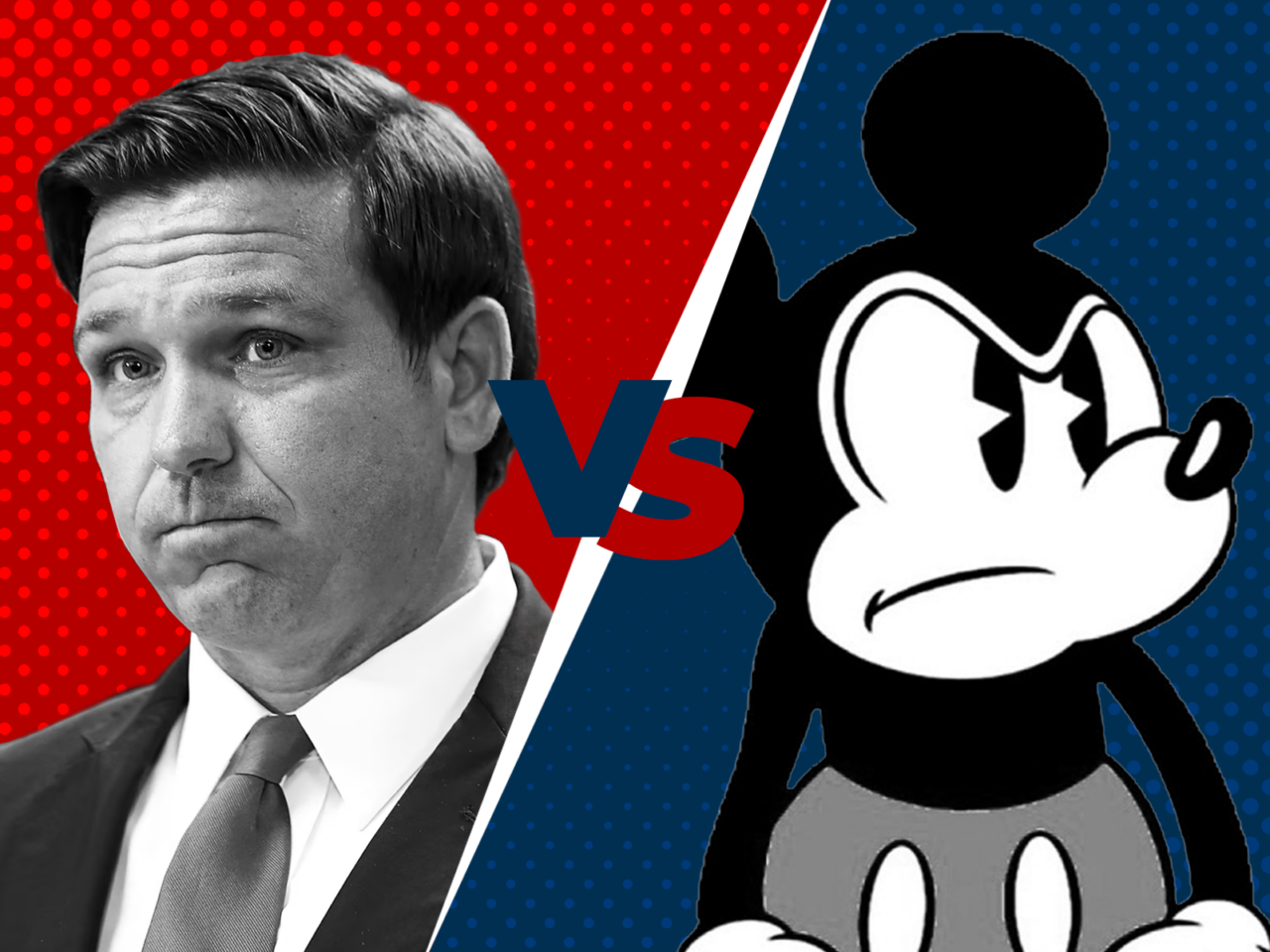 The latest in the legal fight between The Walt Disney Co. and Gov. Ron DeSantis.
Disney pushed back on Gov. Ron DeSantis' attempt to disqualify the federal judge presiding over the company's civil lawsuit, according to new court documents.
Disney argued there is "a high bar to disqualification—otherwise, parties could too easily use (the law) to effectively veto judges whose decisions they do not like and shop for a judge more to their liking."
Disney is suing DeSantis and the Governor-appointed members of the Central Florida Tourism Oversight Board, formerly known as Reedy Creek, in U.S. District Court. The entertainment giant accused the officials of retaliation after Disney spoke out against last year's "Parental Rights in Education" law, known by critics as "Don't Say Gay."
DeSantis is seeking to get a new judge on the bench for the case, arguing Chief U.S. District Judge Mark Walker is biased and twice-made comments about Disney "as an example of state retaliation" during unrelated lawsuits, according to court documents.
But in the latest court documents, Disney argued it was not improper for the judge to make "passing references" to the fight over Reedy Creek, a story that was dominating the news at the time.
"Judges are not prohibited from referring accurately to widely-reported news events during oral arguments, nor must they disqualify themselves if cases related to those events happen to come before them months later," Disney said in court documents. "Disqualification is allowed only if the prior comments expose an incapacity on the judge's part to consider the new case on its own merits. The comments here come nowhere close to that standard."
In the federal lawsuit, Disney points to laws which gave DeSantis the power to appoint new members onto Disney World's governing board or allow the state to inspect the theme parks' monorail for the first time as examples of Republicans' payback against Disney.
"Having exhausted all other options, Disney is left with no choice but to bring this Complaint asking the Court to stop the State of Florida from weaponizing the power of government to punish private business," Disney said in the lawsuit.
Meanwhile, the tourism board is countersuing Disney in Orange Circuit Court, arguing Disney illegally tried to keep control of the special taxing district by making long-term agreements with its outgoing board before the DeSantis appointees took it over.