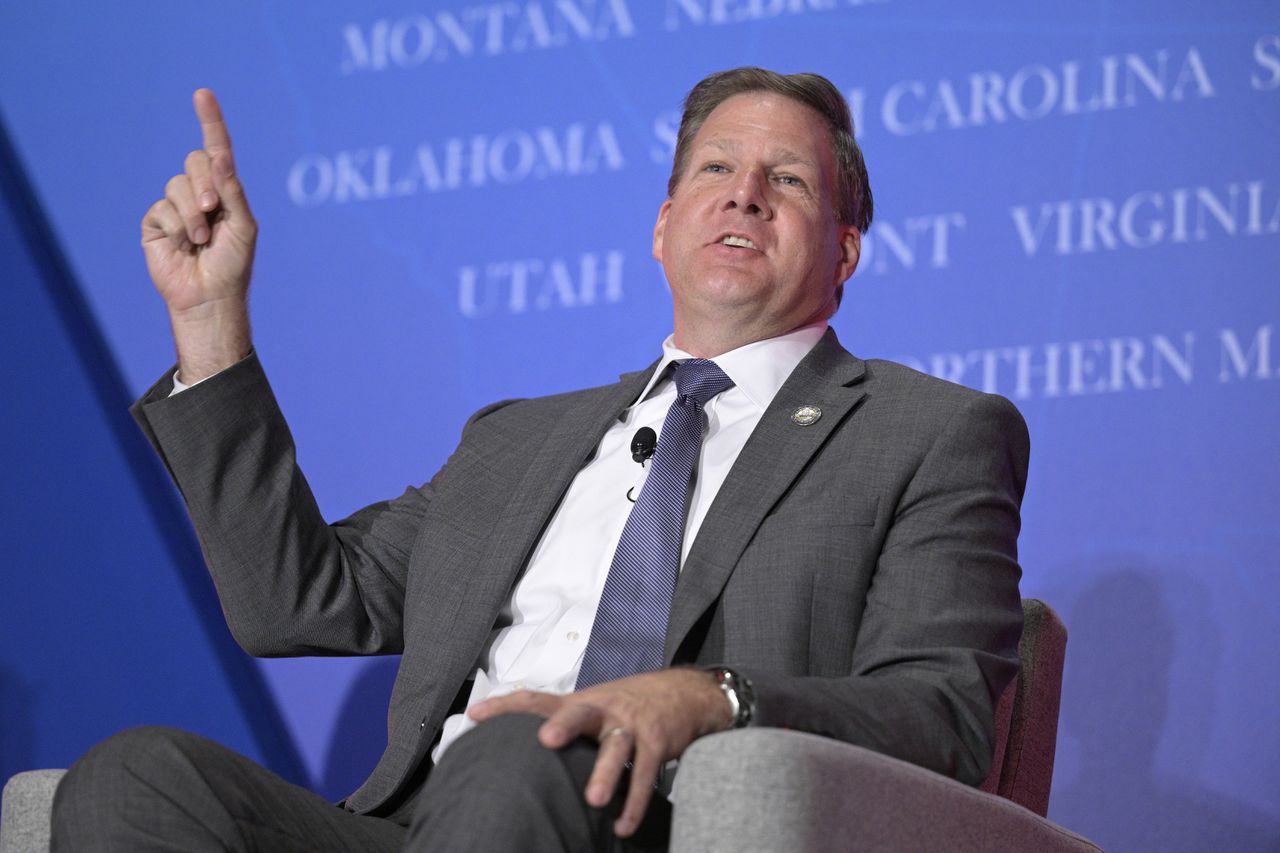 The Granite State Governor refutes Donald Trump's 'bull****' bashing of Florida's COVID-19 response.
Ron DeSantis will campaign for President in four New Hampshire cities Thursday. Ahead of that swing, he's getting backup from a key local — and potential 2024 candidate himself.
On Wednesday's Guy Benson Show, New Hampshire Gov. Chris Sununu bashed so-called "bull****" claims from Donald Trump that New York's Andrew Cuomo handled COVID-19 better than DeSantis in Florida.
"That alone should tell you what you're getting with Donald Trump," Sununu said, decrying Trump's "bizarre political attempt" to "discredit" DeSantis by "praising Andrew Cuomo."
"I think New York handled the COVID pandemic terribly, horribly. And that's not just an outside opinion," Sununu added, noting he was a "fellow Governor that was on the phone with Cuomo and every other Governor and the President and Vice President almost every day for a while" talking COVID-19 response.
"But there are states that handled it well and states that didn't. Florida did a great job. New Hampshire did a great job. Texas did well. I mean, a lot of states handled it really, really well. And to say, to try to put New York above that is just simply nonsense," Sununu added, decrying Trump's take as "a discredit and a disservice to all the other red states that really handled this the right way."
Sununu's comments come after Trump and Cuomo both seemed to embrace the position that New York outperformed Florida during the pandemic.
"Under Ron DeSanctimonious as Governor, Florida was the third WORST State in Deaths by Covid. So why do they say that DeSanctus did a good job? New York had fewer deaths! Also, he shut down the State, and even its beaches (unlike other Republican Governors)," Trump posted to Truth Social Tuesday.
Cuomo tweeted out the Florida Politics article reporting on Trump's claims, meanwhile.
"Donald Trump tells the truth, finally. New York got hit first and worst but New Yorkers acted responsibly. Florida's policy of denial allowed Covid to spread and that's why they had a very large second wave," the former Governor said.
DeSantis has already vigorously countered Trump's pro-Cuomo take during his Iowa swing.
"Unfortunately, he's decided to move left on some of these issues. He used to say how great Florida was," DeSantis said in Iowa. "Hell, his whole family moved to Florida under my governorship!"
The Florida Governor welcomed the Cuomo contrast.
"Do you want Cuomo or do you want free Florida?" the Governor rhetorically asked, as transcribed by the New York Post. "If we just decided the caucuses on that, I would be happy with that verdict by Iowa voters."
Sununu's praise for DeSantis comes as polls show the Florida Governor has failed to get traction in the Granite State. A May National Research Inc. poll shows DeSantis and Sununu statistically tied for second place, more than 20 points behind Trump.
In April's Granite State Poll from the University of New Hampshire Survey Center, Trump led DeSantis 42% to 22%, with Sununu taking 12% support.
A poll from J.L. Partners shows the Florida Governor way behind Trump also, but still comfortably ahead of Sununu. The former President nearly triples DeSantis' vote share, 51% to 18%, with Sununu drawing 10% in third place.