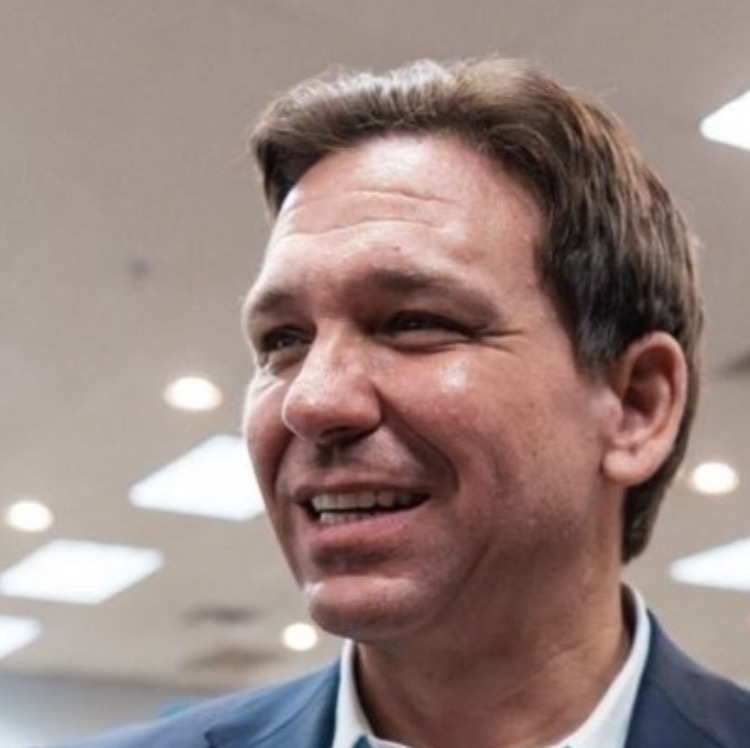 'This is not a deal that's going to get the job done.'
Even as the House of Representatives has agreed on a deal to lift the federal debt ceiling through the end of next year, with the Senate expected to follow shortly, presidential candidate Ron DeSantis maintains staunch opposition to the debt deal.
Addressing a crowd in Manchester, New Hampshire Thursday evening, the Florida Governor fulminated about rampant federal spending, and repeated his contention that the accord wouldn't stop the country from "careening toward bankruptcy."
But it's not just the GOP's usual suspect, President Joe Biden, who earned DeSantis' ire — it was also his chief 2024 opposition, former President Donald Trump.
"We should have 55 Republican Senators instead of 49 Republican Senators," DeSantis said, in remarks implicitly critical of Trump, who backed various candidates many believe were unelectable.
"A lot of those were winnable races. A lot of those were flubbed," DeSantis added. "Maybe the deal would have been good if we had 55 Republican Senators. But we don't. We have 49."
DeSantis went on to explain why he believes the deal is a loser.
"It did not solve the problem. In fact, it's green lighting $4 trillion in new debt for the rest of Biden's administration. It's locking in COVID-era levels of spending, which are so much more inflated than what we should be spending," DeSantis said.
"And even those 87,000 new IRS agents that Biden put in that all Republicans have said they wanted to get rid of, it only reduces those by 2%. So this is not a deal that's going to get the job done."
DeSantis said that what looks like the latest influx of deficit spending is more fiscal "nonsense" from the nation's capital.
"If you look at the nonsense that's gone on over the last many years, you wonder what is going on. Look at the fiscal and economic policies we've seen over these last few years, they're printing trillions of dollars, they're borrowing trillions of dollars, they're spending trillions upon trillions of dollars," DeSantis said.
"Of course you're going to spark inflation. Of course you're going to end up sparking economic problems when you do that."
The Governor made similar comments Wednesday in Iowa.
"It took us almost 200 years to get to $4 trillion in debt in the first place. It locks in inflated COVID-era levels of spending, and it keeps 98% of the 87,000 new IRS agents that Joe Biden instituted," DeSantis said in Cedar Rapids. "This is not going to solve our nation's fiscal problems."