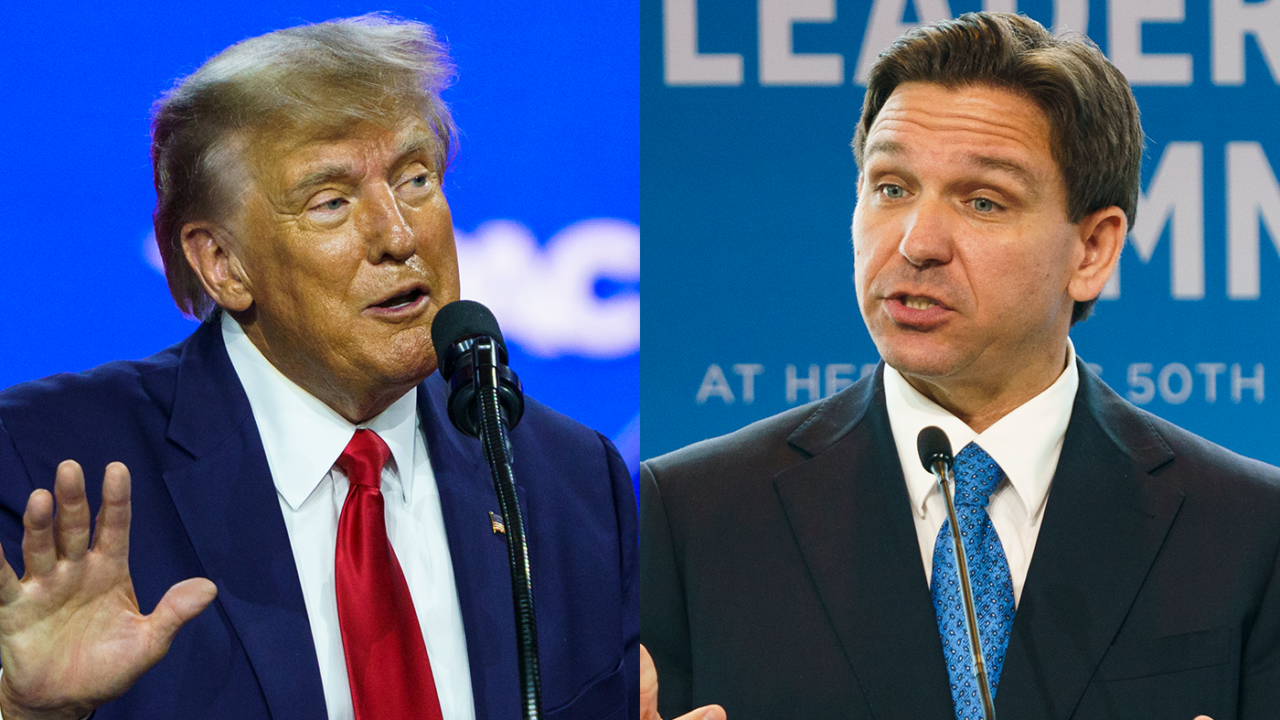 The Florida Governor is the top second choice, however.
Virginia may be for lovers, but Republicans there aren't loving Ron DeSantis as long as he's running against Donald Trump.
A freshly released Roanoke College poll of the state's Republicans reveals the former President has a 20-point lead over the Florida Governor in a crowded field.
Trump commands 48% support, with DeSantis pulling 28%. Former United Nations envoy Nikki Haley and former Vice President Mike Pence each draw 7% support, tied for third place. An additional 4% of respondents are unsure, while a host of candidates draw 1% each.
"Trump remains Republicans' most popular first choice for the 2024 Republican presidential nomination," noted Bryan Parsons, senior political analyst at Roanoke's Institute for Public Opinion Research.
The polling memo notes Trump's number as the first choice is up 9 points from February's 39%, while DeSantis' first-choice preference remains static compared to the previous poll.
Though DeSantis isn't close to Trump for first choice, he is the top second choice, with 24% seeing him as their favorite alternative. Pence has 20% in the second-choice ballot, just ahead of Trump's 19%, Haley's 11%, and U.S. Sen. Tim Scott's 10%.
"DeSantis again trails Trump as Republicans' first choice by double digits, but the field of second-choice candidates is wide open with Republicans expressing preferences for additional candidates," Parsons added.
Polling of the state has shown DeSantis competitive generally with Trump, sometimes even in first place.
A March Differentiator Data survey showed the Governor up by 3 points over Trump in a crowded field, 37% to 34%.
In April, DeSantis won the Prince William County GOP straw poll, held at the annual Lincoln-Reagan Dinner in Woodbridge.
Though DeSantis' congressional endorsements are still few and far between, he does have one from Virginia. U.S. Rep. Bob Good backs the Governor.
"Courageous conservative leadership is what's needed to stand up against the insanity of woke corporations, corrupt Washington politicians, and continued attacks on our faith, family and freedoms," Good asserted in May, by way of "unequivocally endorsing and encouraging" DeSantis to run for President before the Florida Governor announced.