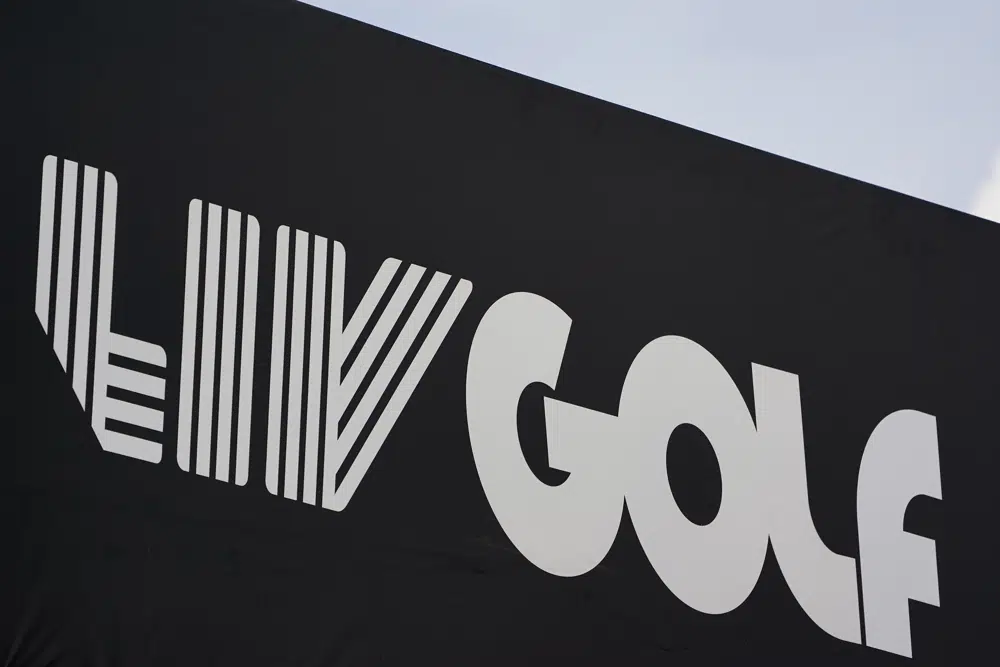 The consultant sucked Ron DeSantis' campaign into work smearing the Saudi-connected golf league.
The merger between LIV Golf and the PGA Tour looks like one more bogey for Jeff Roe.
Florida politicos know Roe best as a consultant on a losing streak in the Sunshine State but who boasts the trust of Gov. Ron DeSantis. But he also holds close ties to Clout Public Affairs, which for years has done work for the PGA.
In fact, the Wall Street Journal in December reported Clout had been hired to front a campaign slamming LIV Golf for its ties to the Saudi government, and rallied 9/11 families to take shots at the then-rival tour.
Clout President David Polyansky didn't push back on that reporting.
"Everyone knows the truth: LIV Golf is fully funded by the Kingdom of Saudi Arabia," told the Journal. "We also helped some 9/11 victims and families get their voices out there, and as an American, a Marine veteran, and a golf fan, there are few causes I'm prouder to have worked on."
Polyansky, of course, has been a top Roe lieutenant. As it happens, Roe as a senior advisor to the Never Back Down super PAC brought the very same 9/11 families attacking LIV Golf to visit the Governor's Mansion in Tallahassee over Memorial Day.
And according to the New York Post, one of the family members slammed former President Donald Trump, DeSantis' rival for the GOP presidential nomination in 2024, for hosting an LIV Golf tournament the same weekend.
"I just want to juxtapose that against what a former President is doing on this very weekend at a golf course and one of his own golf courses, lining the pockets from a country who stands accused in a trial as we speak … of aiding and abetting and sponsoring the 9/11 terror attacks," Brett Eagleson, whose father died on 9/11, said.
It must have felt like a coup for Roe-world getting such a sympathetic figure to attack both Trump and LIV Golf at the same event. Except days later, the entire situation around the LIV Golf-PGA Tour feud would unravel.
The PGA Tour on Tuesday abruptly ended its PR war against LIV Golf and instead announced it would merge with the organization — as Trump predicted would happen a year ago.
While the deal caught many people — even players — off guard, it's indefensible Roe would tie his political client to one side of a golf feud in which he also had a stake. It's kind of like when he got DeSantis to endorse Kelly Craft for Kentucky Governor days ahead of her Primary loss to Trump-backed Daniel Cameron.
But back to the hole we're on.
DeSantis notably holds other ties to the golf world. GP3 Partners recently came on as a U.S. communications consultant for LIV Golf. GP3 is a consortium of a number of companies, including several owned by Phil Cox, formerly a senior advisor to Never Back Down.
Indeed, Cox made headlines when he showed up to the very same LIV Golf tournament on a Trump-owned course that Eagleson criticized. At the time, ABC News reported Cox's ties to LIV Golf had "begun to ruffle feathers among those close to the Florida Governor."
We wonder whose.
Regardless, the ties between Cox and DeSantis seemed strong. The same day he played at LIV Golf, an adjacent firm, Public Opinion Strategies, announced a new relationship with DeSantis for President.
Roe World took a lot of swings at LIV Golf — and tied DeSantis to them. But golf is a game where the player with the fewest strokes wins. Cox was tied to the winner of this international feud, and Roe boasts connections now to one more loser.
It might be a good time for DeSantis to check the scorecard before the real tourney is underway.
___
Jacob Ogles of Florida Politics contributed to this report.