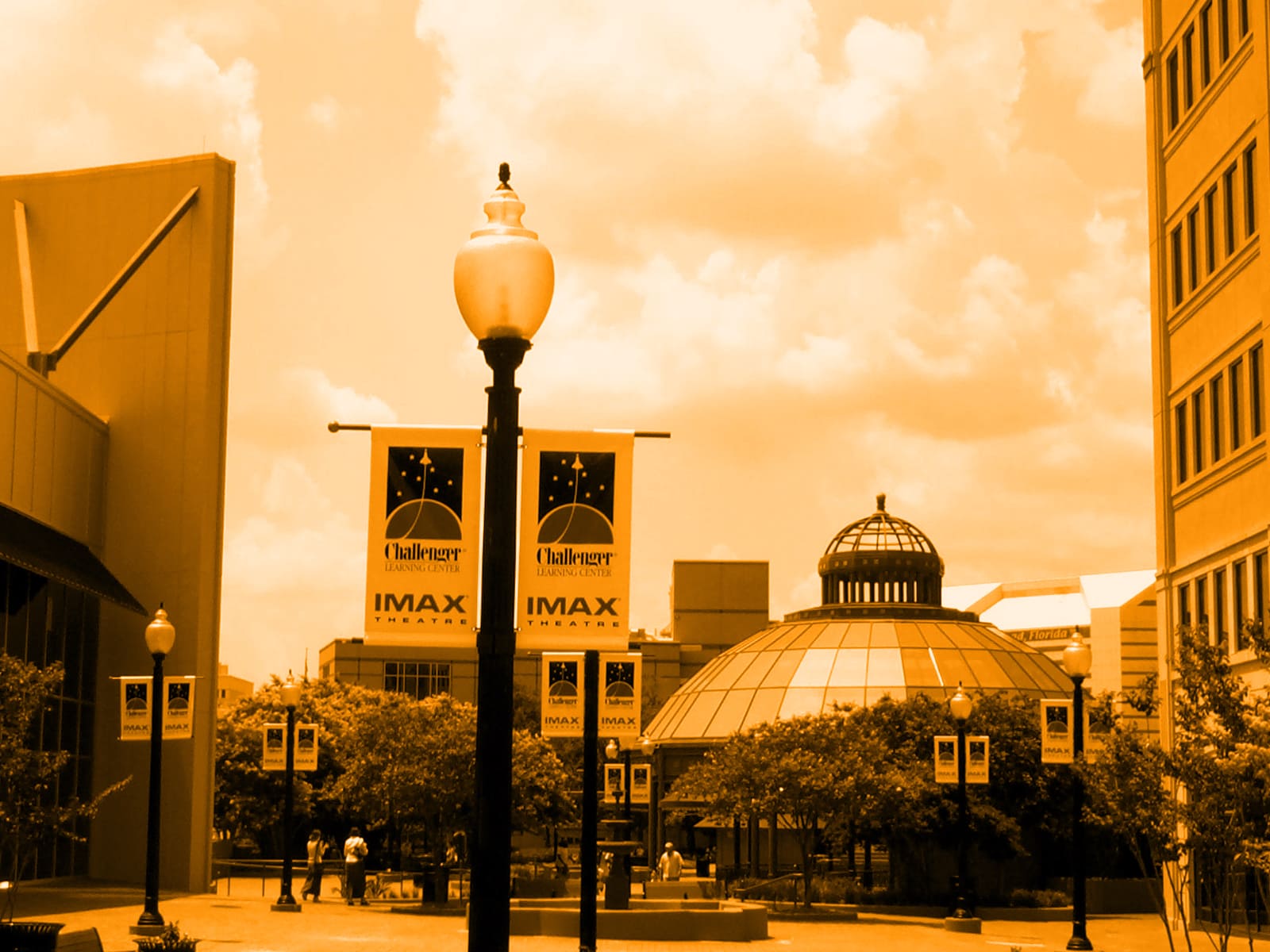 No FOMO here. Don't miss your first look at stories driving today's agenda in Florida politics.
Good Thursday morning.
A top of Sunburn birthday shoutout to the best in The Process, Kathy Mears.
Our dear friend Kathy and her beloved sister and their family recently suffered a devastating tragedy that doesn't need to be repeated here other than to say that Kathy (and I'm sure her family) is deeply loved and cherished by all who know her. I hope she can find some happiness today because few people deserve it more.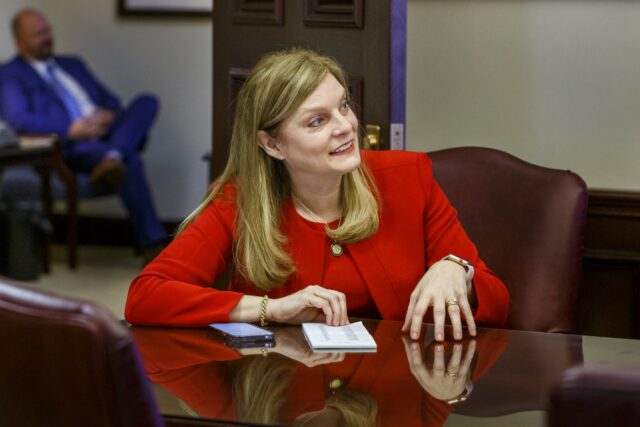 ___
Allegiant Strategies Group is continuing to grow with the addition of Kevin Cleary to the Tallahassee team as vice president of Government Relations.
Cleary brings years of political and government affairs experience to Allegiant Strategies Group. His résumé includes leadership positions at the Florida Department of Environmental Protection, where he served as Legislative Affairs Director, and the Florida House, where he developed extensive government experience working as a legislative aide for five years.
On the campaign side, Cleary was the Republican Party of Florida's Statewide Congressional Campaign Director from 2012 through 2013 and as a Regional Director for two years in the late aughts. He also quarterbacked Sen. Ben Albritton's first campaign for state House in 2010 — a brief position, but a noteworthy one, considering the Wauchula Republican is in line to become Senate President for the 2024-26 term.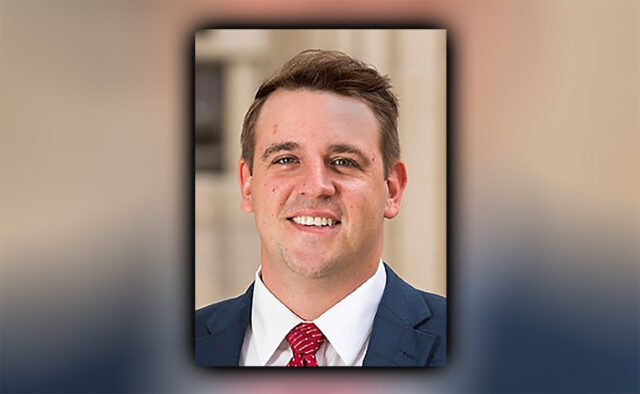 "We are thrilled to welcome Kevin to the team," said firm founder and Managing Partner David Clark. "His wealth of legislative experience and deep understanding of the political landscape will undoubtedly strengthen our firm's ability to deliver exceptional results for our clients. Kevin's strategic acumen and track record of success make him a valuable addition to our team."
Cleary, a Florida State University alum, has established himself as a trusted professional known for his ability to navigate complex legislative landscapes and deliver results. With more than 15 years of experience working in state government, Cleary has represented commercial and individual interests across several industries, including agriculture, public and private utilities, gaming, technology, and water.
Clark founded Allegiant Strategies Group in 2020, after working in state government for nearly two decades, including a stint as Deputy Chief of Staff to Gov. Ron DeSantis, which saw him provide executive guidance and policy direction for multiple state agencies on behalf of the Governor.
The firm also includes Ashley Clark, who came aboard as Chief Operations Officer in 2021 after serving in several prominent public sector positions, most recently as the Inspector General for the Public Service Commission, the state's utility regulatory body. She previously worked at the state departments of Transportation, Financial Services and Environmental Protection.
___
"Lionel Messi to Miami the seismic exclamation on South Florida's single greatest sports week ever" via Greg Cote of the Miami Herald —The long, long-awaited dream has become real.
The Powerball lottery. The mother lode. The Holy Grail.
Call it what you will. Miami has just won it.
Messi.
He is no less than a futbol deity, the biggest of sports' international icons, G.O.A.T. of G.O.A.T.s, and he is ours now. For most of the past three years, "Messi to Miami" had taken on a life of its own, growing by degrees from baseless hope to rumor to speculation to sketchy foreign reports of questionable credibility. It seemed more and more possible by hints and degrees.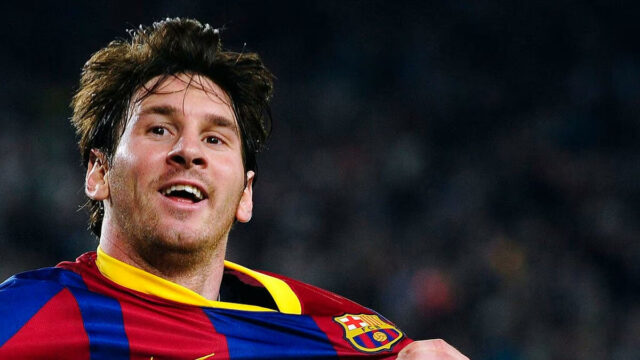 The gestation has been long, dare say interminable. South Florida soccer fans have been teased and tantalized, but the celebration was always in abeyance, in maybe-someday mode, the cork never leaving the Champagne.
Until now.
Wednesday it became as official as it gets: The greatest player ever in the world's biggest sport is headed to join Inter Miami and Major League Soccer, instantly transforming and lifting a franchise, a league and a sport in America.
And the phrase "What a week!" is officially redefined.
— SITUATIONAL AWARENESS —
—@DamonLinker: Everyone's getting giddy again about a (Donald) Trump indictment. Remember: Before end of March, he was polling in mid-40s & leading his nearest rival by 15 pts. Since end of March, he's been hovering 10 pts higher, in mid-50s, and leading by 25-35 pts. Trump was indicted on March 30.
—@MarcACaputo: Hearing from Republicans who aren't (Mike) Pencefolk that he knocked it out of the park today While it doesn't mean he's going to win the Primary, it's good to start on a good foot My colleague who has covered him for years — and not always to Pence's liking — also came away impressed.
—@RepMattGaetz: Our message to Speaker (Kevin) McCarthy is simple: he has to be in a monogamous relationship with one coalition or the other. He can't parade around with House conservatives on his arm for five months, and then jump in the back seat with Hakeem Jeffries.
—@Fineout: a key distinction between the Fla sheriffs — (Grady) Judd & Wayne Ivey from Brevard — and the ones from Arizona. The Arizona law enforcement officials all wearing large hats. The Florida sheriffs are not.
—@Doug_Hanks: Miami-Dade's County Hall started flying the LGBTQ Pride flag during June after @MayorDaniella won in 2020. Today's ceremony follows a failed attempt in Tally to regulate what flags local govt's can fly. "We say gay, OK?" Levine Cava told the audience. "We say trans."
—@EducationFL: As we welcome educators from around the state to the 2023 Summer Institute, we would like to thank our lead sponsor @SimplyFL for generously allocating resources that ensure districts and schools have the tools to make literacy accessible and improve outcomes for all students.
—@Natsfert: 2020: Mask indoors, remove when you get outside. 2023: Mask outdoors; remove when you get inside.
—@BSFarrington: UF just released a study on why people visit Florida. Among the reasons? "Visitors can enjoy beaches, theme parks … and winter escapes for the snowbirds." Fascinating. Now looking forward to UF updating its zombie research.
—@Seinwall: New season of It's Always Sunny in Philadelphia debuts tonight. It is amazing that this show is still capable of making me laugh as hard in its SIXTEENTH season as it was in its second or third.
— DAYS UNTIL —
DeSantis to speak at 2023 NCGOP State Convention — 1; The 2023 Tonys — 3; Disney and Pixar's 'Elemental' premieres — 8; 'The Flash' premieres — 8; DeSantis to headline Nevada PAC's annual basque fry — 9; 'Secret Invasion' premieres on Disney+ — 13; 'The Bear' returns to Hulu — 13; Florida Chamber 2023 Florida Learners to Earners Workforce Solution Summit — 19; 'Indiana Jones and the Dial of Destiny' premieres — 22; 'Mission Impossible: Dead Reckoning — Part One' premieres — 34; Florida Chamber 37th Annual Environmental Permitting Summer School — 41; Christopher Nolan's 'Oppenheimer' premieres — 43; Beyoncé's 'Renaissance' tour in Tampa — 69; The first GOP Presidential Primary debate — 76; 'Ahsoka' premieres on Disney+ — 76; Florida House Fall 2023 Interim Committee Meetings begin — 102; Martin Scorsese's 'Killers of the Flower Moon' premieres — 120; 2023 Florida Chamber Annual Meeting & Future of Florida Forum — 137; 'Dune: Part Two' premieres — 148; 'Captain Marvel 2′ premieres — 155; Ridley Scott's 'Napoleon' premieres — 167; Florida's 2024 Regular Session begins — 215; South Carolina Democratic Primary — 240; New Hampshire and Nevada Democratic Primaries — 243; Georgia Democratic Primary — 250; Michigan Democratic Primary — 264; 'A Quiet Place: Day One' premieres — 274; 2024 Oscars — 276; 'Spider-Man: Across the Spider-Verse' Part 2 premieres — 295; 'Kingdom of the Planet of the Apes' premieres — 351; Opening Ceremony of the 2024 Olympic Games — 414; 'Thunderbolts' premieres — 414; Georgia Tech to face Florida State in 2024 opener in Dublin — 443; 'Blade' reboot premieres — 456; 'Deadpool 3' premieres — 519; 'Fantastic Four' reboot premieres — 617; 'Avengers: The Kang Dynasty' premieres — 694; 'Avengers: Secret Wars' premieres — 1,058.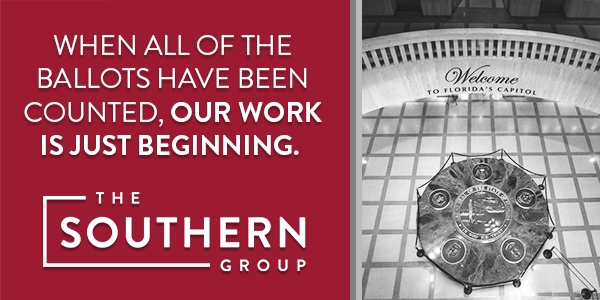 — TOP STORIES —
"After flying migrants to California, Ron DeSantis calls for multistate border partnership" via Ana Ceballos of the Miami Herald —DeSantis is doubling down on the idea that Republicans need to come together and take border security into their own hands.
At an event in Arizona on Wednesday, DeSantis listed all the hard-line immigration policies he has championed in Florida to preface that he has "the will" to work with like-minded Republican Governors and Sheriffs to respond to issues at the southern border.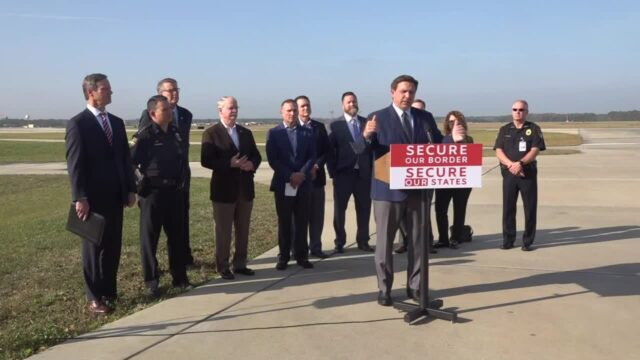 "There is no reason why we can't be working with Texas or why we can't work with Arizona, at the local level or at the state level," said DeSantis, whose event in Sierra Vista, Arizona, marked his first visit to the U.S.-Mexico border as a presidential candidate.
Without providing much detail, DeSantis said that there will be an announcement in the coming days that will show how he plans to formalize the multistate partnership.
The effort, he said, is a rebuke of President Joe Biden's border policies.
"We have the will in states like Florida … but you may not have the will in Washington, D.C. So, we got to work together to try to overcome that," DeSantis said.
"Prosecuting Florida's migrant flights would face legal hurdles" via Edgar Sandoval of The New York Times — When a private plane chartered by the government of Florida dropped off bewildered Latin American migrants recently on a pair of flights from Texas to California, Gov. Gavin Newsom described it as a possible "kidnapping" and called for an investigation. There was a precedent: A Texas sheriff this week announced he was recommending criminal charges in connection with two similar flights last year, also organized by the state of Florida, which carried 49 Venezuelan migrants from Texas to Martha's Vineyard. But holding anyone civilly or criminally accountable for the flights may prove challenging, legal analysts said, and would most likely turn on whether the migrants were misled when they boarded the planes.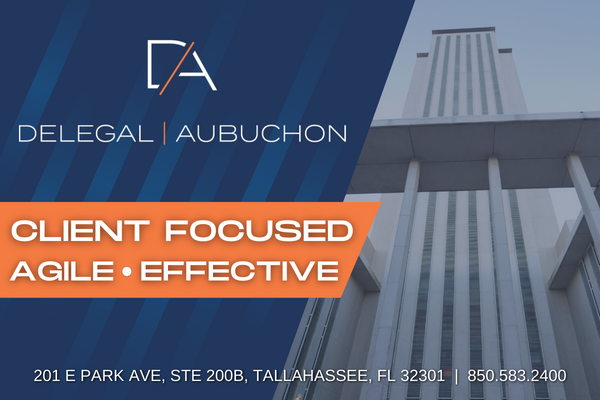 — THE TRAIL —
"Economist/YouGov poll: Half of independent voters hold unfavorable view of DeSantis" via A.G. Gancarski of Florida Politics — A survey conducted by The Economist and YouGov from June 3-6 shows 50% of self-identified independent voters regard the Governor unfavorably. Compounding the problem, 35% of independents polled have a very unfavorable impression of the state's chief executive, a number that's far and away the biggest among the potential answers. An additional 15% see DeSantis in a "somewhat unfavorable light." The passion isn't matched on the positive side of the ledger, where 17% of independent voters see DeSantis in a "somewhat favorable" light, and just 10% hold a "very favorable" regard for the Governor. Just 23% have no impression at all, leaving DeSantis at -23 with the voters who may prove most pivotal if DeSantis secures the Republican nomination.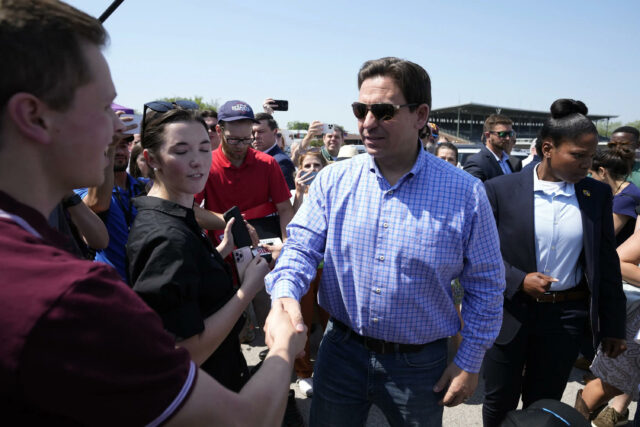 "20 Oklahoma lawmakers endorse DeSantis" via Jacob Ogles of Florida Politics — DeSantis continues to draw political support from state lawmakers — and not just in Florida. The Never Back Down super PAC just announced 20 Oklahoma state lawmakers are endorsing the Florida Governor's Presidential ambitions. The support comes days ahead of a planned visit by DeSantis to the Sooner State. He will visit Tulsa on Saturday, June 10. A list of supporters shows significant support from the leadership within the legislative branch.
"Millionaires favor DeSantis in Republican Presidential Primary, but support for Donald Trump grows" via Robert Frank of CNBC — DeSantis is the favorite Republican candidate among millionaires, although their support for Trump is growing. Only 32% of millionaire Republicans now support DeSantis as the GOP nominee. That marks a large drop from the 54% who backed DeSantis at the end of 2022. At the same time, more respondents are getting behind Trump. He has the support of 28% of Republican millionaires, narrowly trailing DeSantis. The share of Republican millionaires backing Trump jumped from 17% at the end of 2022.
—"DeSantis to visit Greensboro, North Carolina, Friday" via Peter Schorsch of Florida Politics
Tweet, tweet: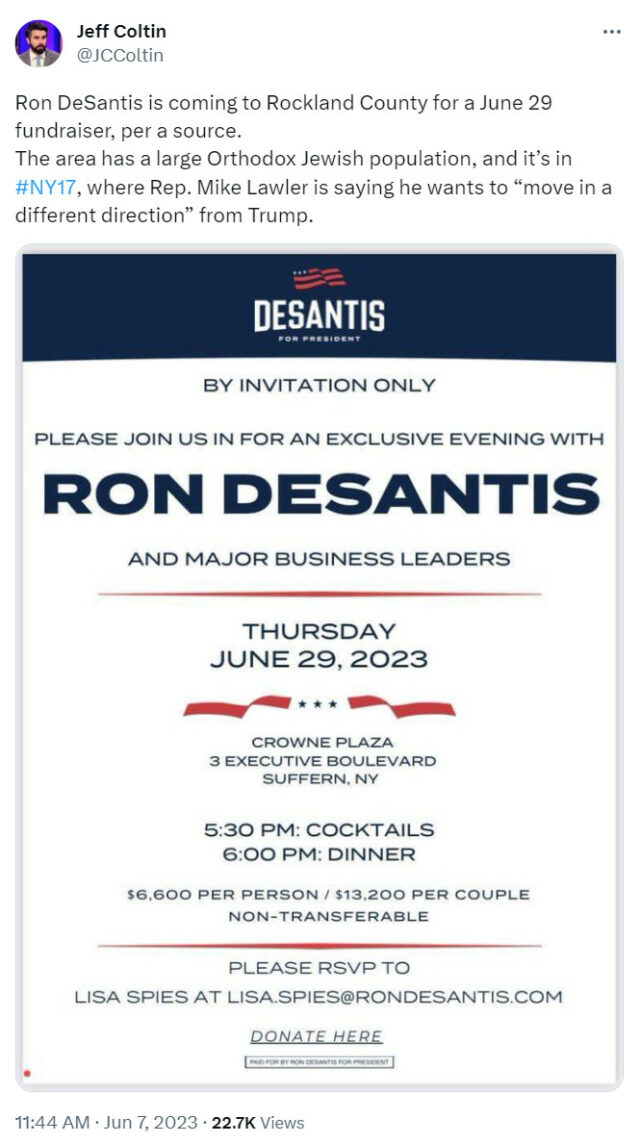 Shot … "LIV Golf-PGA Tour merger marks one more loss for DeSantis super PAC consultant Jeff Roe" via Peter Schorsch of Florida Politics — Florida politicos know Roe best as a consultant on a losing streak in the Sunshine State but who boasts the trust of DeSantis. But he also holds close ties to Clout Public Affairs, which for years has done work for the PGA. The Wall Street Journal in December reported Clout had been hired to front a campaign slamming LIV Golf for its ties to the Saudi government, and rallied 9/11 families to take shots at the then-rival tour. Clout President David Polyansky didn't push back. Polyansky has been a top Roe lieutenant. Roe as a senior adviser to the Never Back Down super PAC, brought the very same 9/11 families attacking LIV Golf to visit the Governor's Mansion in Tallahassee over Memorial Day.
Chaser … "DeSantis-linked PR shop ditches PGA Tour amid LIV Golf merger blowback" via Hailey Fuchs and Caitlin Oprysko of POLITICO — The DeSantis-connected PR shop Clout Public Affairs has dropped the PGA Tour as a client after it announced its plans to merge with the Saudi-funded LIV Golf. The firm had been working with both the PGA Tour and the families of 9/11 victims who had been agitating against LIV Golf for its Saudi ties. It was one of a number of public relations or lobbying shops that had cashed in on the high-profile feud between the storied PGA Tour and the controversial upstart LIV Golf. "Given recent events, we have respectfully ended our engagement with the PGA TOUR," said Ashlee Rich Stephenson, Clout's president, in a statement. "9/11 Justice remains a client."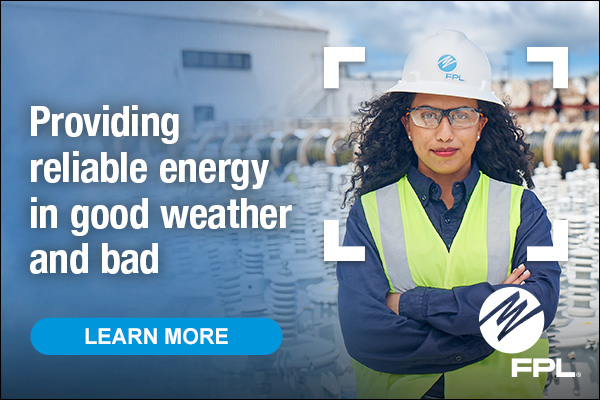 — MORE 2024 —
"Trump scores 50 endorsements from the West Virginia state legislature" via Meridith McGraw of POLITICO — Nearly half the West Virginia State Legislature has signed on to a letter endorsing Trump in the Republican Primary, marking an early show of strength from the former President as the campaign gets underway. "As President, Donald J. Trump fought for conservative Republican principles and delivered responsible America First policies that greatly benefited West Virginia, our nation, and the world," reads a letter signed by members of the state House of Delegates and Senate. "President Trump exhibited strength and determination within his service to our country, as he bravely countered unwarranted attacks, never wavering from his commitment to the American people."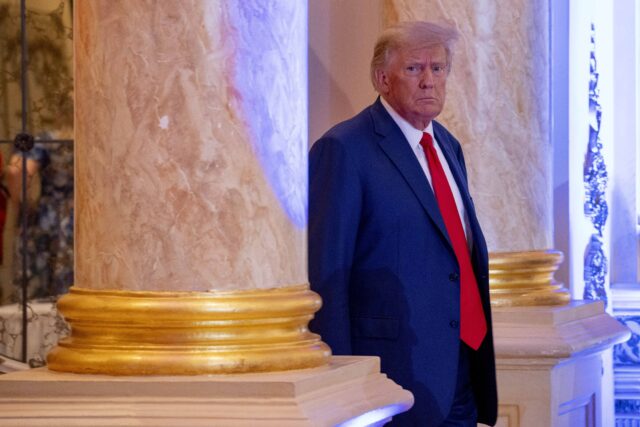 "Trump team braces for federal indictment as former aide testifies in Miami" via Steve Reilly and Marc Caputo of The Messenger — Trump's ex-spokesperson appeared before a Miami grand jury Wednesday, signaling the breadth of the federal investigation into the former President's handling of sensitive documents and how it stretches from South Florida to Washington, D.C. It's a twist in venue that caught Trump's lawyers and many legal experts by surprise considering a federal grand jury in Washington has overseen the case and interviewed witnesses for months, leading to speculation that the Department of Justice would charge the former President in the nation's capital.
"Taylor Budowich appears before Miami grand jury in Trump documents probe" via Spencer S. Hsu, Devlin Barrett and Josh Dawsey of The Washington Post — A former aide to Trump appeared Wednesday before a federal grand jury in Miami as part of special counsel Jack Smith's investigation into whether the former President mishandled classified documents or obstructed government efforts to retrieve them after leaving office. Budowich, a former Trump spokesperson who now leads a pro-Trump super PAC, was seen arriving at the federal courthouse in Miami Wednesday morning. At 11:31 a.m., Budowich tweeted that he had "fulfilled a legal obligation to testify in front [of] a federal grand jury." "I answered every question honestly," the tweet said. His appearance lasted about an hour.
"Trump super PAC trolls DeSantis over expanded 2024 field" via A.G. Gancarski of Florida Politics — Make America Great Again Inc. heralded the campaigns of North Dakota Gov. Doug Burgum and former Vice President Pence as the latest signs the Florida Governor's campaign is faltering. "Unlike Ron DeSantis, Doug Burgum doesn't have to point to relatives to claim Midwestern credentials. He was born and raised there. However, like Ron DeSantis, Doug Burgum will waste millions of dollars only to lose to President Donald Trump in Iowa," asserted MAGA Inc. spox Karoline Leavitt. Burgum's entry got more words from MAGA Inc. than the former Vice President, meanwhile. "Mike Pence's entrance into the race caps off another bad week for Ron DeSantis' faltering campaign, but the question most GOP voters are asking themselves about Pence's candidacy is 'Why?'"
Trump ad calls Democratic detractors a 'pack of rabid wolves' — The Trump campaign released a new ad saying Democrats are aware the former President will "crush Biden" in a head-to-head rematch, so "like a pack of rabid wolves, they attack." The minutelong spot, released on the conservative video platform Rumble, then enumerates several supposed left-wing conspiracies and actions aimed at taking him down, such as directing "radical left prosecutors" such as former FBI Director Robert Mueller, a Republican, to charge him with crimes. These conspiracies, the ad asserts, are all meant to distract from "Biden's incompetence, weakness and money-grabbing corruption." The ad concludes, "But here's the thing, (Trump) will never blink. That's called having the courage of your convictions and it's why he's our President."
To watch the ad, please click on the image below:
"Did Chris Christie really destroy Marco Rubio?" via Aaron Blake of The Washington Post — Christie's entry into the 2024 GOP presidential race Tuesday has provided what many Never Trumpers have long pined for: A Republican making a full-throated and unapologetic case against Trump using all the available tools. And as Christie has set about embracing that role, more than a few, including us and Christie himself, have recalled the time he supposedly slew another presidential candidate, by the name of Rubio. Rubio, perhaps needless to say, takes issue with this version of history.
"Miami Mayor raising super PAC cash, assembling campaign team as '24 announcement looms" via Joey Flechas of the Miami Herald — Francis Suarez has tapped City Hall staffers to join a campaign team and is steering political contributions into a federal super PAC, strong signs that he's preparing to launch a bid for the 2024 Republican presidential nomination. Suarez, who has been teasing a presidential campaign for months, is expected to join supporters Wednesday evening for a fundraiser at the riverfront Kimpton EPIC Hotel, where invitations list minimum "suggested contributions" at $10,000 per couple. An invite shows the event sponsor is America for Everyone, a super PAC that raised more than $6 million last year, with large contributions from donors who have previously supported the Mayor.
"Rick Scott isn't ruling out Dwyane Wade, Grant Hill 2024 challenge" via A.G. Gancarski of Florida Politics — U.S. Sen. Scott isn't known for his basketball prowess, but he isn't ruling out an electoral game of one-on-one against an NBA legend. During a Wednesday interview on WMAL's "O'Connor and Company," the rookie Senator was asked about the possibility of hoops heroes Hill or Wade running against him in the 2024 General Election. It remains to be seen if the former basketball standouts are ready for a 2024 run. Attorney John Morgan has said Hill would "beat the s—" out of Scott. Hill has been involved in Democratic politics.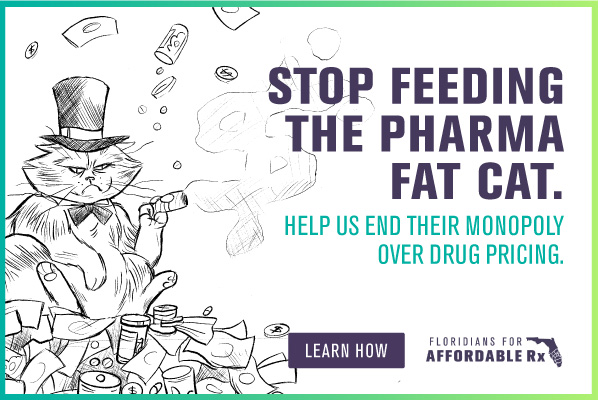 — STATEWIDE —
First on #FlaPol — "Ricky Polston, former Florida Supreme Court Justice, to leave Citizens Property Insurance" via Gray Rohrer of Florida Politics — Polston is on the move again. Three months after leaving the state's high court to become General Counsel for Citizens Property Insurance, Polston is leaving that gig for a position with Shutts & Bowen. In a memo, Citizens President and CEO Tim Cerio said the move is effective June 30 and Polston will head up the constitutional law section at Shutts & Bowen, a well-connected firm with a roster of lawyers appointed to various state boards and offices throughout the state. "(Polston) was presented with an opportunity he felt was best for him and his family at this stage of what has been an exemplary legal career," Cerio wrote.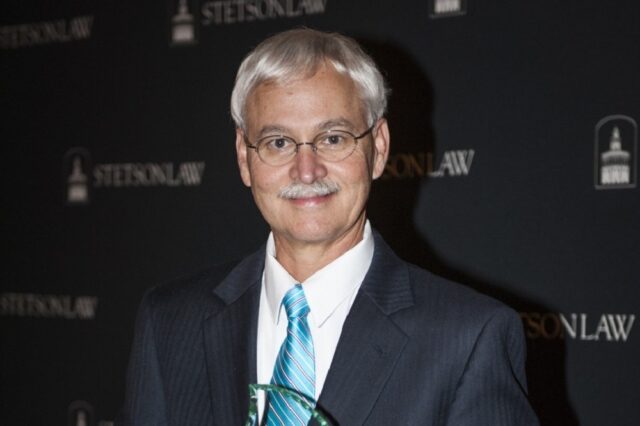 "Florida insurance costs get even worse. Lawmakers are too busy being anti-woke to see" via the Miami Herald editorial board — We know all too well that Florida property insurance costs have been skyrocketing, with no end in sight. Now there's a new study that shows just how bad it's gotten, and it's even worse than we thought. The state's property insurance costs are up by an incredible 57% since 2015 — nearly triple the national average of 21%, as the Miami Herald reported. If that weren't enough misery, Florida distinguished itself in another way: Insurance costs have been rising faster in Florida than in any other state.
"Recreational marijuana may be on Florida ballot; here's why leading pot advocate isn't happy" via James Call of the Tallahassee Democrat — The Adult Personal Use of Marijuana proposed ballot measure would legalize marijuana for nonmedical use and has submitted the required number of signatures to qualify for the 2024 ballot. But the executive director of the Suncoast NORML chapter is not celebrating the milestone. Chris Cano said his review of the initiative finds people and consumers were afterthoughts in how it is written, while the interest of current marijuana industry players will benefit if the proposal becomes law. "The amendment itself does nothing to expand the cannabis industry. It essentially allows the existing limited cartel structure of license holders to start selling over-the-counter adult-use cannabis for a higher price," said Cano, discussing the proposal last month.
"Florida immigrant exodus could spell workforce disaster." via Brandon Girod of the Pensacola News Journal — Florida Republicans are highlighting loopholes in the legislation to prevent a potential disaster after the new law incited a movement among Florida's sizable immigrant population to leave the state. "This bill is 100% supposed to scare you," Rep. Rick Roth told attendees at a faith-based event in Hialeah. "We are losing employees that are already starting to move to Georgia and other States. … It's urgent that you talk to all your people and convince them that you have resources, state Representatives and other people that can explain the bill to you." Immigrants in Florida make up a little over 21% of its total population, according to Migration Policy Institute, a nonpartisan institution that provides research data and analysis.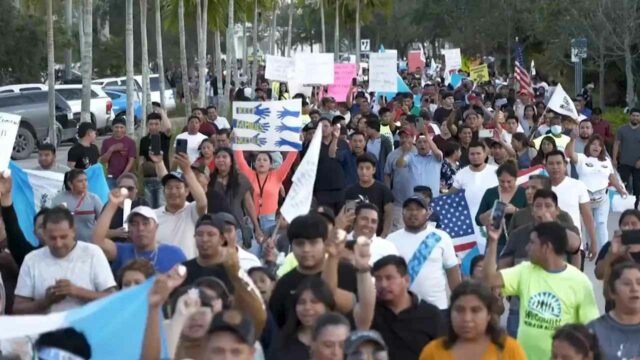 "Florida personnel in Texas round up guns, drugs, money and undocumented migrants" via Anne Geggis of Florida Politics — The state's muscle, hundreds drawn from the Florida National Guard and other law-enforcing agencies, have swung into action in Texas, making contact with more than 5,800 undocumented migrants since May 25. More than 550 Florida personnel have been on water patrols, foot patrols and even provided perimeter security around a school in the immediate area near the border where gunfire was reported. Florida's contribution has meant assistance in 190 arrests, 700 traffic stops and even the apprehension of an MS-13 gang member on the U.S. Terror Watch List.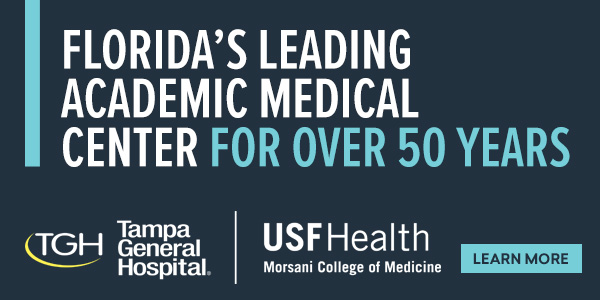 — D. C. MATTERS —
"Jeff Zients calls for any Cabinet resignations ASAP" via Hans Nichols of Axios — White House Chief of Staff Zients has been quietly calling members of Biden's Cabinet to deliver a subtle message: If you plan to leave, please do so in the next few months. Biden's Cabinet will play a key role in his re-election campaign, as he contrasts his accomplishments with what's likely to be a nasty fight among GOP contenders. Republicans will be eager to tweak the White House, so Biden's team wants to avoid any confirmation battles in an election year.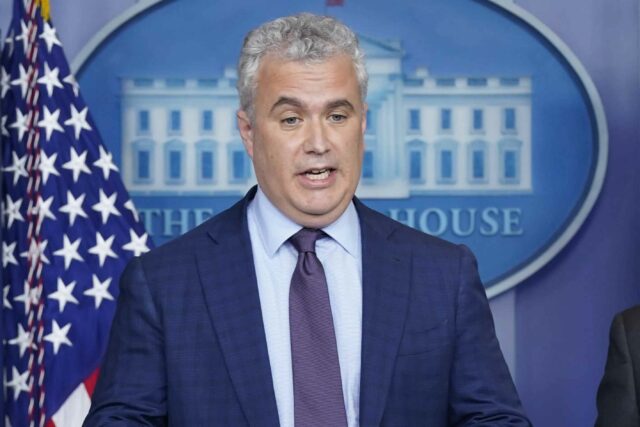 "Joe Biden nominates Charlie Crist for U.N. Ambassador role" via Jesse Scheckner of Florida Politics — Biden is nominating Crist, as the next U.S. Ambassador to the International Civil Aviation Organization (ICAO), a United Nations agency. If confirmed by the Senate, Crist would serve as America's representative on the ICAO Council, a 36-member body composed of electees from the ICAO's 193 member states. He'd replace famed pilot Chelsey "Sully" Sullenberger, whose "miracle" landing on the Hudson River in 2009 was dramatized in a feature film seven years later. Sullenberger has served as ICAO ambassador since December 2021.
"Kamala Harris will push for a multinational force in Haiti during visit to Caribbean" via Michael Wilner and Jacqueline Charles of the Miami Herald — Harris will renew the Biden administration's push for an international force to assist Haiti in its ongoing security crisis when she meets with Caribbean leaders in the Bahamas on Thursday. U.S. officials told McClatchy and the Miami Herald that the multilateral force could provide "near-term support" for the Haitian National Police by securing "a limited number of critical infrastructure sites in Port-au-Prince, such as the airport and ports," relieving the burden on the local police to focus resources on its battle with gangs.
"Conservative rebels throw House into limbo" via Emily Brooks and Mychael Schnell of The Hill — A revolt from conservatives thrust the House floor into a state of limbo Wednesday, with leaders forced to delay a second try at advancing a rule GOP rebels shot down one day earlier. The office of House Majority Leader Steve Scalise scheduled a vote for Wednesday at 12:20 p.m. on a rule to advance four bills related to gas stoves and regulatory reform. But when that time rolled around, leadership was forced to recess the chamber as the talks to break the impasse continued. Conservatives are still incensed at the debt limit compromise deal Speaker McCarthy struck with Biden that got more votes from Democrats than Republicans, though two-thirds of the GOP conference voted for the bill.
"Justice Clarence Thomas gets extension for financial report" via Emily Birnbaum, Lydia Wheeler and Kimberly Robinson of Bloomberg — Thomas received a 90-day extension for his 2022 financial disclosure report after coming under criticism for failing to report lavish trips and gifts paid for by billionaire GOP megadonor Harlan Crow. The Justice, whose disclosures were widely anticipated in the wake of the controversy over Crow, typically files his financial disclosures by the May 15 deadline. The upcoming release could offer fresh insight into Thomas's finances for the first time since revelations this spring that Thomas and his wife traveled on Crow's yacht and private jet. The GOP megadonor also bought Thomas's childhood home in Georgia from the justice and his relatives and paid for private schooling for Thomas's grandnephew.
"Anna Paulina Luna gets media attention with dire, baseless claims" via Philip Bump of The Washington Post — It does appear to be the case that the FBI expressed concern that, by making public an unredacted version of the interview, the safety of the confidential human source would be at risk. A source that could glean information from people in Ukraine or Russia would understandably be one the FBI would seek to protect. Notice how Luna frames this, though: The informant would be killed if "unmasked" — "based on the info he has brought forward about the Biden family." It's not that someone who was providing information on an ongoing basis to American law enforcement (as this informant was) would be at risk; it is, in Luna's presentation, that this was occurring because the secondhand information related to the Bidens.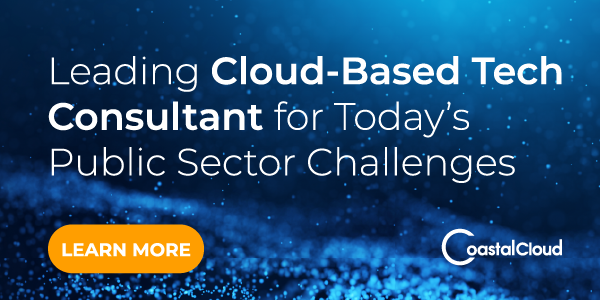 — LOCAL: S. FL —
"Bobby Powell adds 50-plus endorsements for Palm Beach County Commission bid" via Jesse Scheckner of Florida Politics — Sen. Powell is officially running for the Palm Beach Commission. Powell has submitted paperwork to seek the District 7 seat on the County Commission. The three-term Senator and former state Representative also released a list of more than 50 current and former elected officials and noteworthy community members who are backing his bid for county office. "I have worked (for years) to build consensus and develop relationships locally, statewide, and nationally that I will use to continue strengthening Palm Beach County," Powell said in a statement Wednesday.
"Wellington Mayor makes it a 3-person Republican Primary for HD 93 seat" via Anne Geggis of Florida Politics — The House District 93 Republican Primary now has three contenders, with Wellington Mayor Anne Gerwig entering the fray. Gerwig, who is Wellington's first Mayor elected for two consecutive terms, filed to run for the inland Palm Beach County district, a seat now occupied by Rep. Katherine Waldron. She'll be competing in the Primary with Brandon Cabrera, who owns a real estate development company, and Chris Mitchell, whose LinkedIn profile shows is a vice president and Norcom Mortgage branch manager.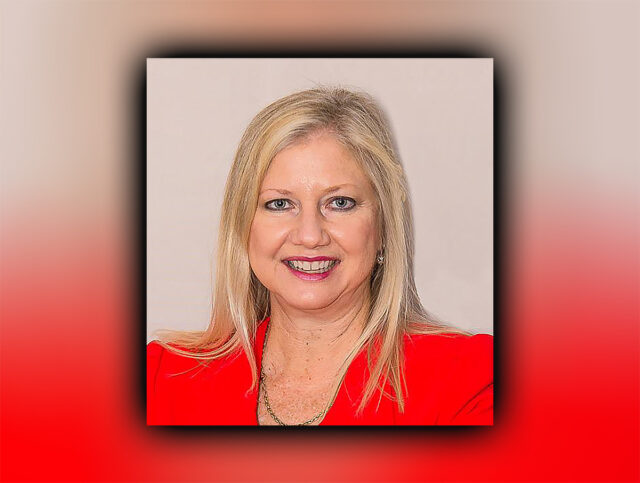 "Deputy's failure to confront Parkland gunman cost children's lives, jury hears" via Rafael Olmeda of the South Florida Sun-Sentinel — Lives were at stake, and Broward Sheriff's Deputy Scot Peterson had a duty to run toward the sound of gunfire, to find the perpetrator and take him down, or at least to try, a prosecutor told jurors. But, his lawyer countered, that would have required him to know then what everyone knows now: that a single gunman was responsible for the Feb. 14, 2018, mass shooting at Marjory Stoneman Douglas High School; that the shots were coming from inside the 1200 building and not from nearby or outside; that the shooter systematically made his way from floor to floor to carry out his rampage.
"Broward schools finalist brings big hopes, big questions" via the South Florida Sun-Sentinel editorial board — If you live in Broward and care about its schools, get to know this name: Sito Narcisse. He's already generating a tremendous level of buzz — good and bad — as one of three finalists to be Broward's next school Superintendent. Narcisse (pronounced nahr-SEESE), 47, is superintendent in East Baton Rouge, Louisiana, a much smaller district than Broward's, but one that's more diverse, with a minority student enrollment of 90%. He arrived there in 2021 after holding high-level education jobs in Boston, Pittsburgh, Maryland's Prince Georges County, Washington D.C. and Nashville. He was a finalist for Jacksonville's top job five years ago. His resume shows that he doesn't stay around in one place very long. If he gets the Broward job, it will be his fifth position in the past 10 years.
"Fort Lauderdale's water report card: Some sites fail nearly every day, others pass with flying colors" via Bill Kearney of the South Florida Sun-Sentinel — Nearly half Fort Lauderdale's water quality testing sites fail to meet clean water standards on most days, according to an annual report released by Miami Waterkeeper. It's not all doom and gloom, however, some sites are almost always clean. The data comes from the Miami Waterkeeper Annual Report for 2022. The watchdog environmental group partners with the city of Fort Lauderdale to test 10 sites throughout the city each week for bacteria levels. They chose sites likely to see a good bit of recreational use. During their 2022 testing, the worst site was Sweeting Park (Reverend Samuel Delevoe Memorial Park) on the north fork of the New River, which failed testing 94% of the time.
"Fort Lauderdale says yes to private condos on taxpayer-owned Bahia Mar" via Susannah Bryan of the South Florida Sun-Sentinel — The developers who plan to remake Bahia Mar with four luxury condo towers and a five-star hotel got their approval from the Fort Lauderdale Commission just after midnight on Wednesday during a marathon meeting that's been years in the making. Critics objected to what they called another giveaway of taxpayer-owned land on the barrier island. But supporters said the $1 billion project would transform the site from an aging time warp into a world-class destination. Jimmy Tate and his partners plan to build four condo towers standing 270 feet tall and a 300-foot-high hotel on the city-owned peninsula known for being the home base to the Fort Lauderdale International Boat Show.
"'We say gay. We say trans.' In Miami, county Mayor celebrates raising of Pride flag" via Douglas Hanks of the Miami Herald — After watching a rainbow flag rise outside County Hall, Miami-Dade's Mayor noted this year's event drew the largest crowd she's seen for the annual Pride Month celebration of LGBTQ rights. "I wonder why," Mayor Daniella Levine Cava, a Democrat, said in a year that saw Florida's GOP-controlled Legislature pass new laws targeting drag shows, restricting transgender people to using government-building bathrooms that match their birth gender, and regulating the ability of students and teachers to be called by their pronouns of choice. "I think people got the memo. We need to show up. We need to stand up."
"Indian River will consider boosting bed tax 25% to fund beach repair, tourist promotion" via Janet Begley of Treasure Coast Newspapers — Would paying a 1% hotel tax stop vacationers from coming here? County Commissioners debated that question as they considered a proposal by Commission Chair Joe Earman to hike the county bed by 25%, from the current 4% to 5%. According to Earman, increasing the bed tax by 1% could generate approximately an additional $1 million annually, which could be used both for beach renourishment and for county tourism efforts. Thirty-four counties in Florida — including Brevard, Martin and St. Lucie — currently have a 5% bed tax. "It's a funding source that we need to look at," Earman said.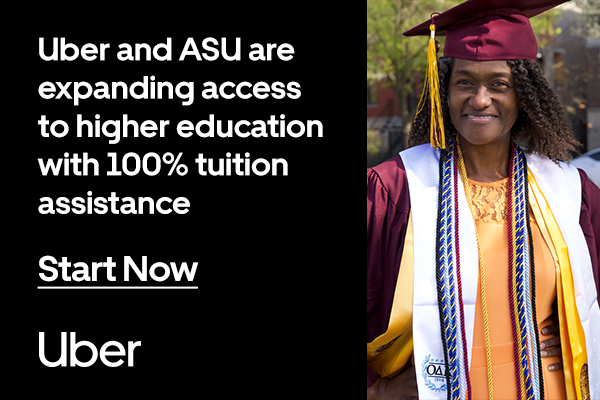 — LOCAL: C. FL —
"Central Florida officials vow 'no veteran will be left behind' ahead of influx of federal cash to house homeless" via Ryan Gillespie of the Orlando Sentinel — Fueled by a surge of funding from the Department of Veterans Affairs, the Homeless Services Network of Central Florida has plans to rapidly rehouse homeless veterans in Orange, Seminole and Osceola counties. Officials announced a campaign following a promise of $6.7 million in federal grants — double last year's total — to connect veterans and their families with a range of resources from rental assistance and housing expenses to medical care and other support. The money will not only offer more services but also help families receive them quicker, the network said. It is also meant to help those who may presently have housing but are at risk of falling into homelessness.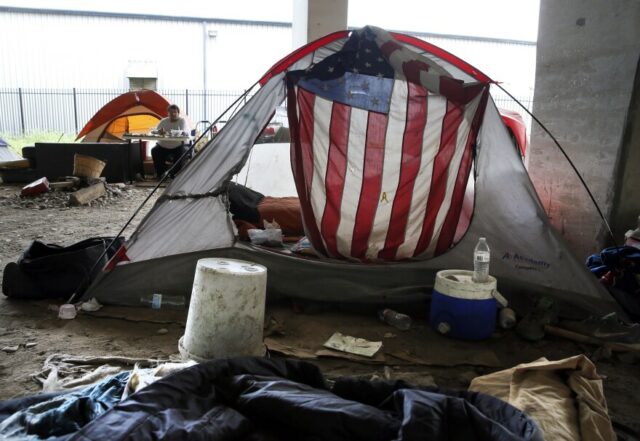 "2 groups cancel Orlando conventions as worries over political climate grow" via Skyler Swisher of the Orlando Sentinel — AnitaB.org, an organization of female and nonbinary tech workers, is moving its annual convention out of Orlando and taking its business elsewhere, citing Florida's political climate and actions taken by DeSantis and the Legislature. And another group of nurses is canceling a 2027 event because of similar concerns. The cancellations are the latest economic blow to the region, coming in the wake of The Walt Disney Co.'s decision to drop plans for a nearly $1 billion corporate campus in Orlando with 2,000 high-paying jobs.
"I know why Disney is fighting DeSantis" via Sean Griffin of The New York Times — The culture wars have come for corporate America. Companies are rarely exemplars of courage, and some — particularly Anheuser-Busch, Bud Light's brewer — switched course almost immediately. When DeSantis last year attacked The Walt Disney Co. for criticizing his anti-LGBTQ legislation, he probably believed he had secured a quick political win. Instead, Disney engaged in an all-out war. Suddenly, he was fending off charges that he is anti-business. Why would one of America's largest corporate entities, particularly one lacking a long history of taking grand positions on social issues, go to the mat for L.G.B.T.Q. rights? Because it has no alternative.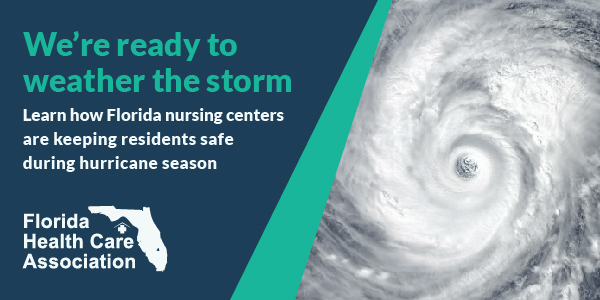 — LOCAL: TB —
"Visit St. Pete-Clearwater CEO steps down" via Spectrum News — The leader of Pinellas County's tourism agency has resigned. Steve Hayes, CEO of Visit St. Pete-Clearwater, resigned from his position on Tuesday. Hayes had been in that role since December 2019. The agency markets tourism for Pinellas beaches and attractions nationwide and around the world. Pinellas County Commissioners will look for a replacement to head the tourist information center. The County Administrator's special assistant Barry Burton will take over for now.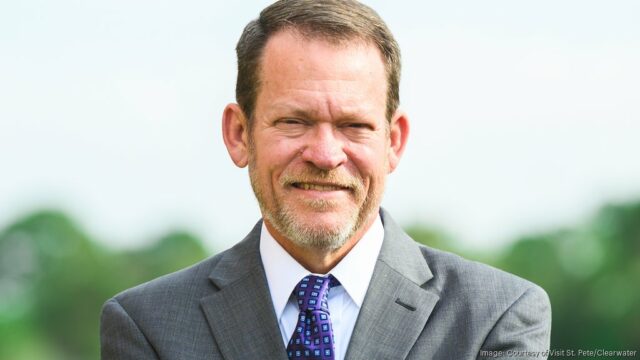 "Pinellas County Schools selects developer to build teacher and staff housing in St. Pete" via Breanne Williams of the Tampa Bay Business Journal — Pinellas County Schools has selected Tomlinson Community Partners to build teacher and staff housing at the Tomlinson building in downtown St. Petersburg. The historic Tomlinson building, which opened in 1924 and closed in December 2021, is near Mirror Lake. In November 2022, Pinellas County Schools requested proposals seeking public-private partnerships for the 1.7-acre site. Four proposals were received. Tomlinson Community Partners is a joint venture between Washington, D.C.-based Dantes Partners and the team of Alexander Goshen and Cornerstone Strategic Partners.
"Hillsborough educators now are calling 'social-emotional learning' something else" via Marlene Sokol of the Tampa Bay Times — Hillsborough County Public School educators take time in the school day to help children understand their emotions. They engage in organized programs to encourage empathy and combat bullying. They conduct surveys to find out how well-supported children feel at school. All of these activities, known in the trade as social-emotional learning, will continue, officials say. They will just be called something else. A redlined version of the student code of conduct, which the School Board approved unanimously on Tuesday, now uses terms such as "resiliency, character, and life skills education" wherever "social-emotional learning" was previously found.
"Hillsborough to again consider expanded County Commission" via C.T. Bowen of the Tampa Bay Times — Hillsborough County Commissioner Michael Owen wants to see more people join him on the dais as elected Commissioners. Owen resurrected a frequently debated topic of adding two seats to the County Commission and eliminating the three at-large, countywide seats and replacing them with Commissioners that represent specific areas of the county. Under a timeline Owen proposed Wednesday, voters would consider the charter change needed to make it happen in 2024 and, if approved, the nine, single-member districts would become effective in the 2026 Election.
"Hillsborough balks at renewed PACE home-energy loans" via C.T. Bowen of the Tampa Bay Times — A home-energy loan program that has come under scrutiny for saddling people with debt they can't afford might not be able to restart in Hillsborough County, despite a judge's order. That's because Hillsborough County tax collector Nancy Millan says she lacks legal authority to add the loan payments, or assessments, to property tax bills as the program requires. In May 25 letters to four providers of Property Assessed Clean Energy, known commonly as PACE, Millan noted the Hillsborough County Commission ended the local agreements between the county and the agencies in late 2020.
"Tampa Bay renters must make over $80,000 to afford rent, report says" via Devonta Davis of the Tampa Bay Business Journal — Tampa Bay's rental market is only affordable to households that earn more than $80,000 a year. The report shows that the average renter in 11 U.S. markets must make a six-figure annual salary to avoid being classified as rent burdened. Since April, the latest Waller Weeks and Johnson rental index stated that Tampa Bay's average rent was $2,118.75 a month, a 5.04% increase from the year before and the No. 18 most expensive metro area in the U.S.
We cover everything — "Betz Farm sale in limbo as Citrus County denies third extension" via Mike Wright of Florida Politics — Citrus County's attempts to sell 350 acres of vacant property near Crystal River have hit a final snag after the potential buyer sought a third extension in his attempts to receive permitting for development. While the purchaser, Tampa real estate developer Hamid Ashtari, never formally requested another extension and the County Commission hasn't officially denied it, both occurred Tuesday. The county and Ashtari agreed in May 2022 on a $6.6 million purchase price. The land is referred to as Betz Farm, named for the 1,500-home Tamposi family development on Turkey Oak Drive.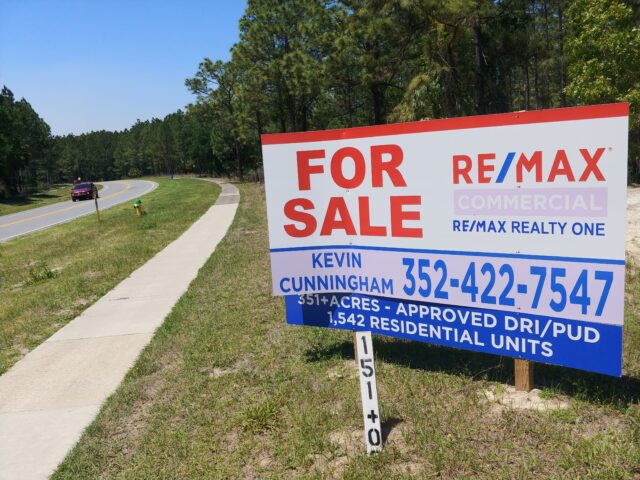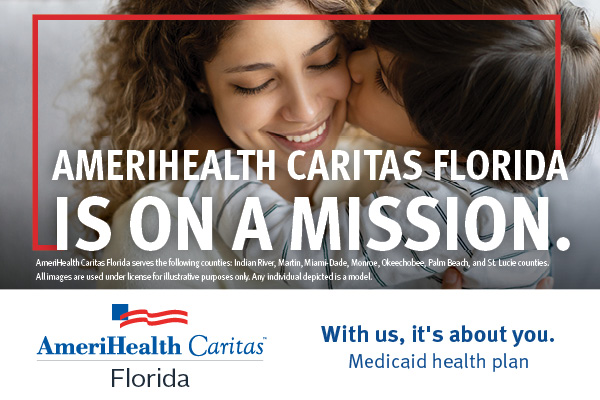 — LOCAL: N. FL —
"Jaguars unveil "stadium of the future" whose cost could top $1 billion" via David Bauerlein of The Florida Times-Union — The Jacksonville Jaguars showcased the team's vision for a dramatic overhaul of the football stadium that would build a shiny roof over the stadium and make numerous other changes that the team says would make it a "stadium of the future." A four-minute video released by the team on Wednesday morning shows a renovated and transformed stadium. A city document puts the rough estimated cost for all the improvements at $1.2 billion to $1.4 billion. The city's share would be 67% of the cost, or a range of $800 million to $934 million. The Jaguars would pay the rest for the work on the city-owned stadium.
To watch the announcement video, please click on the image below:
"'A direct disgrace': New price tag on Northeast Park leads to latest Blueprint firestorm" via TaMaryn Waters of the Tallahassee Democrat — The fate of the long-discussed Northeast Park may come to a head when the Blueprint Intergovernmental Agency Board meets June 15 for another round of debate about its increased price tag and project scope. The sales tax-funded project is slated for 50 acres on Centerville Road, adjacent to the Montford Middle and Roberts Elementary Schools. It's among more than two dozen other projects previously approved by voters when the Blueprint referendum passed. However, last month, the project sparked an extraordinarily fierce debate that left County Commissioner Brian Welch in tears at one point and yelling the next.
"Former City Commissioner Dot Inman-Johnson files to run again in 2024" via Jeff Burlew of the Tallahassee Democrat — Inman-Johnson, the first Black woman ever to serve as a Tallahassee City Commissioner, is running for City Commission Seat 2, setting up a possible matchup against incumbent Curtis Richardson in 2024. Inman-Johnson, who served on the City Commission from 1984 to 1994, filed her campaign paperwork on Tuesday at the Leon County Supervisor of Elections office. Surrounded by more than three dozen friends, family members and supporters, she pledged to focus her campaign on issues, not personalities or individual "feuding."
"Verdict watch: Former FSU, NFL player Travis Rudolph found not guilty of murder and attempted murder" via Hannah Phillips of The Palm Beach Post — Jurors found former Florida State University football player Rudolph not guilty of murder Wednesday, concluding a two-week trial in which Rudolph insisted he killed a man and almost killed three others in order to save his own life. The jury reached its decision after fewer than four hours of deliberation. Rudolph, who played briefly in the NFL, faced one count of first-degree murder and three counts of attempted murder for the fatal shooting outside his Lake Park home two years ago.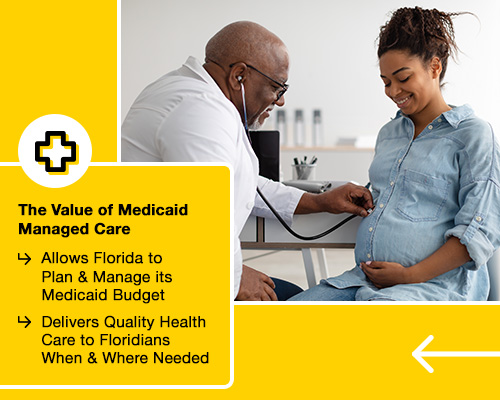 — LOCAL: SW. FL —
"'Absolutely panicking.' New Florida law has Bradenton immigrants leaving, employers worried" via James A. Jones Jr. of the Bradenton Herald — The never-ending, decadeslong debate over immigration reform periodically throws a real scare into the voiceless community that supplies the labor for some of America's most backbreaking work. It's no secret that many roofers, asphalt spreaders, tomato pickers, dishwashers and the crews that mow neighborhood lawns are immigrants. Not all of them have the proper documents to work in the United States, yet native-born Americans are not exactly clamoring for those jobs. DeSantis recently signed Senate Bill 1718, making E-Verify mandatory for employers with 25 or more employees, starting July 1. The bill has created fear and panic among immigrants, and raised concerns in the wider Latino community, especially agricultural areas like Manatee and DeSoto counties.
"'Reckless': Sarasota School Board's Bridget Ziegler rebuts Moms for Liberty 'extremist' label" via Steven Walker of the Sarasota Herald-Tribune — In response to the Southern Poverty Law Center's labeling of Moms For Liberty as an extremist group, Ziegler, the Chair of the Sarasota School Board and one of the group's co-founders, questioned the organization's credibility, calling the label "reckless." Moms for Liberty, a right-wing activist group founded in Florida by Ziegler and former Brevard County School Board member Tina Descovich, and 11 other groups were labeled by the Southern Poverty Law Center as "anti-government extremist groups." The group has been active in Sarasota's School Board politics and policies, endorsing two of the three conservative board candidates in August's election.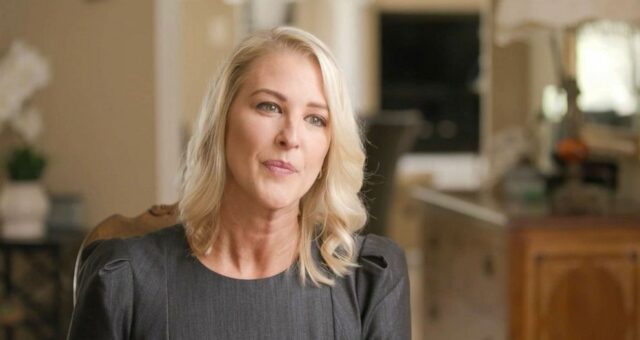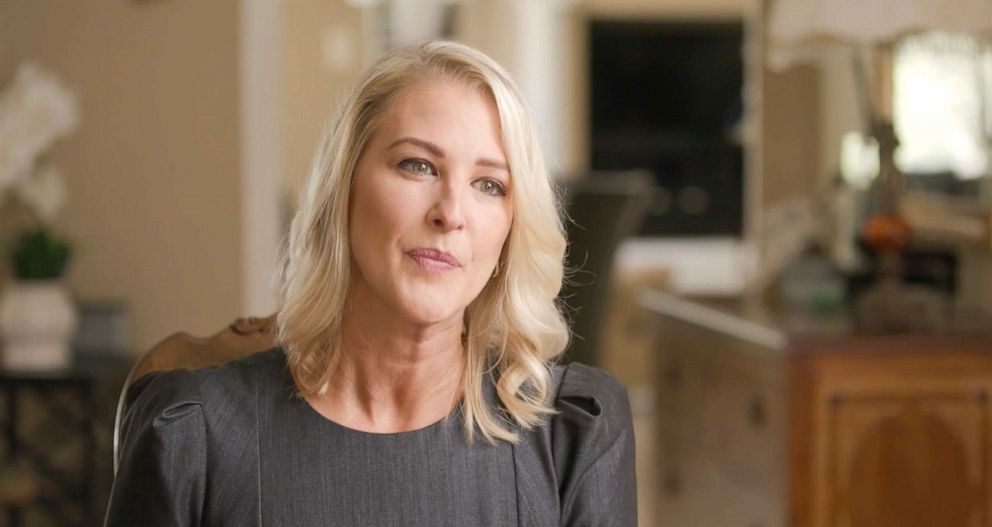 "Public weighs in on Sarasota Superintendent search as School Board's final decision looms" via Steven Walker of the Sarasota Herald-Tribune — More than two dozen people offered their opinions at Sarasota County's School Board meeting on who the district's next leader should be, as the search for a new Superintendent nears its scheduled conclusion next week. The previous day, the School Board ranked its top Superintendent candidates as follows: Terrence Connor from Hillsborough County, Josiah Phillips from Broward County, Allison Foster from Sarasota County, and Charles Van Zant from Clay County. But a number of speakers expressed displeasure with Van Zant as a candidate because he described himself as a "staunch conservative" in his cover letter.
"Collier School Board asks court to dismiss Alfie Oakes' Superintendent search lawsuit" via Nikki Ross of the Naples Daily News — The hearing for Naples grocer Oakes' lawsuit against the Collier County School Board — which claims the Board and its search firm violated the Sunshine Law in the Superintendent search — is set for Thursday afternoon. In his lawsuit, which was filed May 17 with the Collier County Circuit Court, Oakes claims that the School Board violated the Sunshine Law by allowing search firm Hazard Young Atea Associates to select 10 candidates out of 45 applicants privately, without public notice, public comment or minutes. The Board's response, which was filed May 30, asked that the court dismiss the complaint.
"Collier County man sentenced to more than two years in Capitol riot" via Tomas Rodriguez of the Naples Daily News — A Collier County man was sentenced to more than two years in federal prison for his role at the U.S. Capitol insurrection more than two years ago. Court records indicate that John Herbert Strand, 38, was sentenced before U.S. District Judge Christopher Reid Cooper to two years and eight months for his role in the Jan. 6, 2021, mob. A jury convicted him on Sept. 27, 2022, on five counts. Strand was arrested on Jan. 18, 2021, in California and indicted on Feb. 5 of that year. The U.S. Department of Justice said he is from Naples. He's at least the second Collier County defendant to be convicted in the Capitol insurrection.
"More cyanotoxin warnings in the Caloosahatchee; algae-tainted Lake O releases paused" via Amy Bennett Williams of the Fort Myers News-Press — A week into hurricane season, as concerns over algae blooms mount, Caloosahatchee river-watchers don't have to worry about Lake O making things worse — at least for the moment. "We have not been releasing out of the lake from the Julian Keen, Jr. Lock and Dam in Moore Haven," wrote U.S. Army Corps of Engineers spokesperson Erica Skolte in an email. The federal agency manages Lake Okeechobee and the Caloosahatchee with input from others including area municipalities and environmental nonprofits. On Friday, it closed the gates between the river and lake, keeping water from heading downstream to the estuary and nearby barrier islands. Once upon a time, the Caloosahatchee wasn't permanently linked to the lake.
"Fourth of July fireworks canceled in Naples. Here's what we know" via Laura Layden of the Naples Daily News — Naples has canceled its popular Fourth of July fireworks show over the Gulf of Mexico. By consensus, Naples City Council decided to scrap it. Why? Safety concerns related to Hurricane Ian. With some hurricane-damaged beach entrances and parking areas still closed and under repair, and many buildings and homes still vacant and on the mend from the storm near the beach, a majority of the Council agreed the potential liabilities and adverse impacts are just too great this year to host the event. Instead, the city plans to have a fireworks show on Dec. 1, as part of a centennial celebration.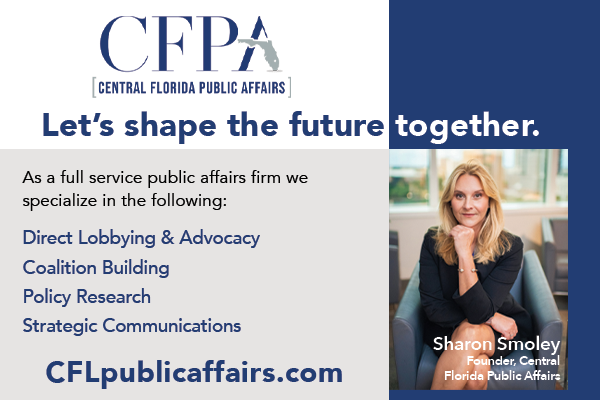 — TOP OPINION —
"DeSantis wants you to be scared senseless about crime (don't be)" via Radley Balko of the Daily Beast — Crime has been Trump's pet issue since he launched his first campaign. It's an issue he returns to over and over. In his grim "American Carnage" inaugural address, Trump began his presidency with a grotesque vision of a country ravaged by violence.
It wasn't accurate — Trump inherited the lowest homicide rate of any President in 50 years. Perhaps it was aspirational. He was also the first President in 30 years to leave the White House with a higher national homicide rate than when he entered it.
DeSantis appears to be following the same playbook. The policies DeSantis is pushing haven't mitigated crime in Florida. The state has mostly followed national trends. But when you're trying to out-Trump Trump, you don't bother with facts, data, or reality. Your weapon is fear.
We can start with the First Step Act, Trump's uncharacteristically hopeful and optimistic criminal justice reform bill (which, naturally, he later regretted). DeSantis recently called the law a "jailbreak bill" that "allowed dangerous people out of prison who have now reoffended, and really, really hurt a number of people."
There's no evidence for any of this. If a significant number of prisoners released under the FSA have gone on to commit new violent or sex crimes, we'd know their names. Their photos would be on the cover of the New York Post, their names emblazoned in Fox News chyrons. So far, the best they can do is Glynn Neal, a man who stabbed a staffer from Sen. Rand Paul's office shortly after his release from prison.
But Neal would have been released without the FSA. The new law reduced his sentence by a matter of days.
— OPINIONS —
"As DeSantis relocates migrants from Texas, Republican legislators beg them to keep working in Florida" via Scott Maxwell of the Orlando Sentinel — As DeSantis spent more Florida tax dollars flying migrants out of Texas, Republican lawmakers back home were begging migrant workers to stay in their jobs here in Florida. In a remarkable video that surfaced Monday, GOP legislators Rick Roth and Alina Garcia begged migrant workers in South Florida to ignore the new immigration crackdown law that both of them supported, promising it was more tough talk than serious action. Roth said the immigration law he supported "is more of a political bill than it is policy." "This bill is 100% supposed to scare you," he said.
"Woke or joke: DeSantis cribs from Winston Churchill speech while campaigning in Iowa" via Frank Cerabino of The Palm Beach Post — There are only so many ways you can use "woke" in a sentence, and it appears that DeSantis is exhausting them. So, he has taken to grafting his small-minded, divisive sloganeering onto the inspiring speeches of great men: "As President, I recognize that the 'woke mind virus' represents a war on the truth so we will wage a war on the 'woke.' We will fight the woke in education, we will fight the woke in corporations, we will fight the woke in the halls of Congress. We will never, ever surrender to the woke mob. We will leave ideology to the dustbin of history." So, I've DeSantisized other great speeches to serve the political aims of the candidate who obviously needs to lean on bigger men with bigger ideas in order to fill the void of his own smallness.
"Here's why Florida Republicans are starting to embrace clean energy" via George Riley of the Tampa Bay Times — As the 2024 election cycle begins and Republican candidates come to Florida to court voters, they would be wise to include clean energy in their speeches. Recent polling indicates that nearly half conservative Floridians believe in human-caused climate change and even more recognize it as a serious threat. Florida is now both a Republican stronghold as well as one of the states in the nation that is most susceptible to the devastating impacts of climate change. A survey also found that almost all Floridians have experienced firsthand the results of a warming climate, such as more frequent floods and stronger hurricanes.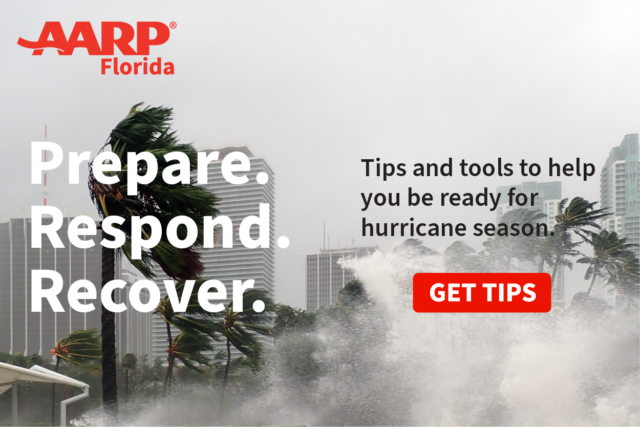 — INSTAGRAM OF THE DAY —
— ALOE —
"SeaWorld Orlando: Howl-O-Scream tickets on sale; twin sirens lurk" via Dewayne Bevil of the Orlando Sentinel — SeaWorld Orlando is now selling tickets for Howl-O-Scream, the theme park's after-hours Halloween fright fest that begins Sept. 8. A single-night ticket to the event is priced at $37.99. There are options for unlimited admission, one for $109.99. and one with block-out dates — the eight Saturdays of the 2023 Howl-O-Scream run — for $89.99. Visitors can opt for a two-park ticket that includes an evening at the Howl-O-Scream event at Busch Gardens Tampa Bay. Go once to each park for $92.99 or go unlimited times for $164.99. The website indicates that these prices are early purchase savings of up to 50%, depending on the ticket. It does not indicate when prices will go up.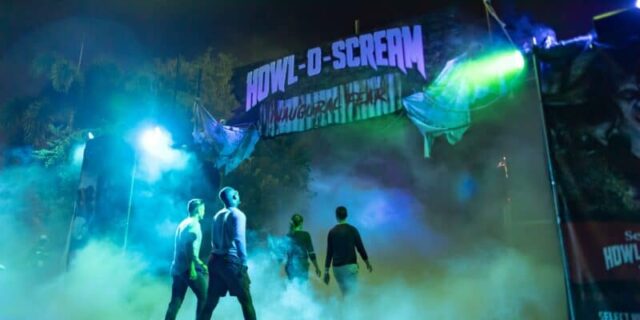 — HAPPY BIRTHDAY —
Happy birthday to two highly intelligent, decent men: Chris Hand (who pens the occasional op-ed for #FlaPol) and Brad Miller, the executive director of PSTA. Also celebrating today are Rep. Kevin Chambliss, who continues to impress and Lale Morrison of U.S. Rep. Jared Moskowitz's office.
___
Sunburn is authored and assembled by Peter Schorsch, Phil Ammann, Daniel Dean, Ryan Nicol, Jacob Ogles, and Drew Wilson.