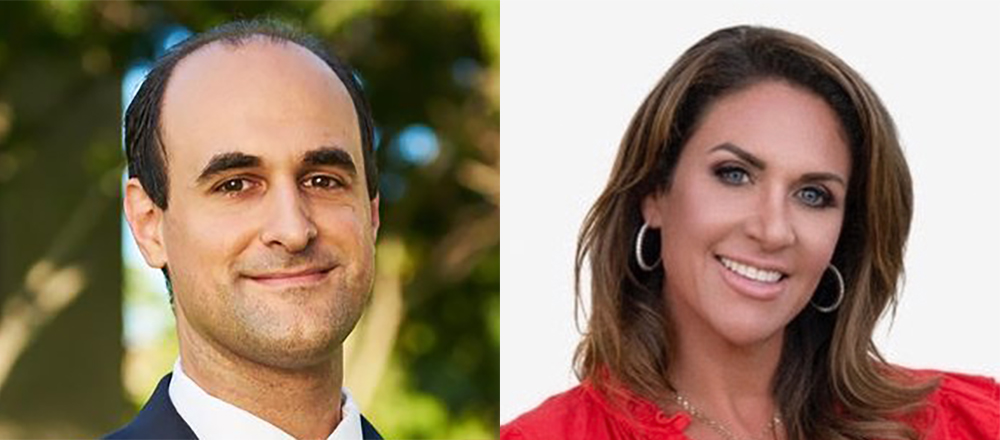 The latest elections data shows the former toss-up Palm Beach County House District is now solidly red.
The Republican Primary to replace term-limited GOP Rep. Rick Roth now has five contenders, including four first-time office seekers and a former congressional candidate.
Christian Acosta is a Palm Beach State College engineering professor who lost in a 2020 Republican Primary against Laura Loomer for the chance to go up against Democratic U.S. Rep. Lois Frankel. He's one of the newest entrants into the race, along with first-time candidate Megan Weinberger. Weinberger runs an animal sanctuary, Rescue Life in Palm Beach Gardens, and has served on numerous community organization boards.
The district that runs from West Palm Beach's suburbs to Belle Glade's agricultural acres already has three other Republicans on the hunt for their first elected office. So far, businessman Anthony Aguirre looks to be the most serious contender, if money is any indication. He raised $40,000 in April, his first, full month of fundraising. He's receiving strong support from real estate and health care sectors.
Meanwhile, Jon Carter, a staffer for the man he hopes to replace, has raised about $10,000 and received the backing of six local elected officials including Palm Beach County Commissioner Sara Baxter, Pahokee Commissioners Juan Gonzalez and Sara Perez, and Loxahatchee Vice Mayor Robert Shorr. Psychologist and entrepreneur Gabrielle Fox has raised $4,500 in her bid for the seat.
The district, once a toss-up, looks to be solidly Republican. District voters supported Gov. Ron DeSantis by 15 percentage points over Democratic candidate Charlie Crist, according to Matt Isbell, an elections data analyst at MCI Maps.
Acosta, a 2001 graduate of Atlantic High School in Delray Beach in addition to the University of Florida, said he wanted to get into the political arena because he's intrigued by how laws can make life better.
"I really want to be a legislator, and this is the path that makes sense," the father of one young daughter said.
Weinberger, the mother of two daughters, has been on the public stage as an animal advocate, saving animals from abuse and speaking out against atrocities against them. Her sanctuary includes donkeys, zebras, swans, cats and dogs. She's also served on numerous boards, including Big Dog Ranch Rescue in Loxahatchee and Stetson University in DeLand. She's also been a mentor at the Place of Hope, an organization helping abused and neglected children.
She said a friend suggested that she take her efforts to another level.
Weinberger said her friend said she could only help so many people doing what she's been doing and urged her on, saying, "You're genuine and you care, and we need people like that'" running for office.