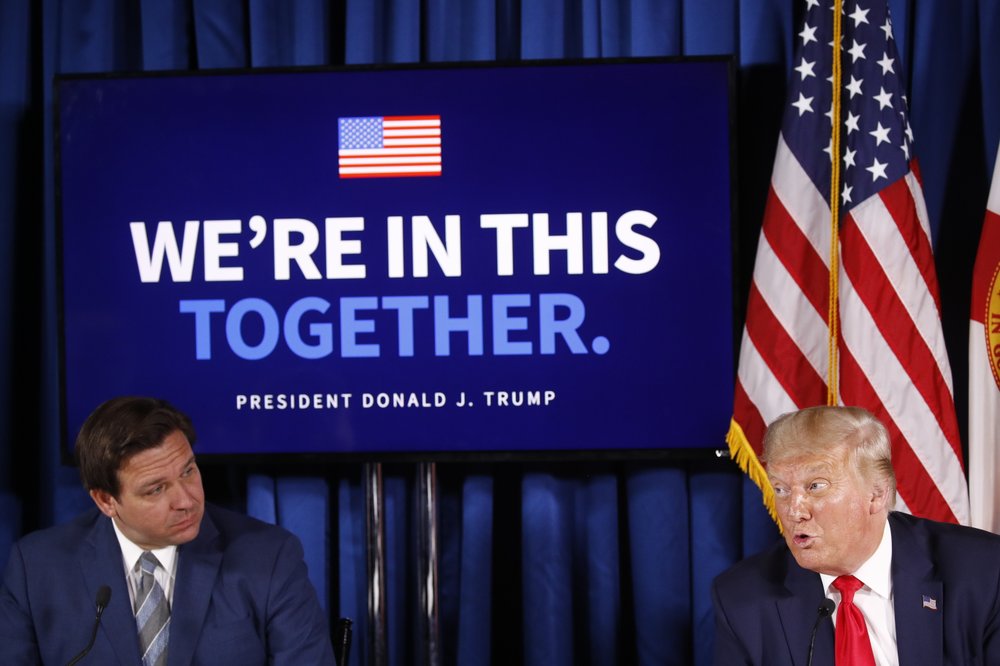 People ranging from the DNC Chair to Florida legislators had a take.
Both Ron DeSantis and Donald Trump are headed to North Carolina this weekend. And the Chair of the Democratic National Committee (DNC) and a state Democratic Chair are denouncing their travels, as are a number of legislators.
DNC Chair Jaime Harrison noted President Joe Biden was in the state visiting a college and troops, while Republicans were pushing "MAGA Extremism" at the convention in Greensboro.
"Trump was a failure of a President," Harrison said.
"In Florida, Ron DeSantis, this is a guy who has used his power as Governor to rip away the freedoms of the people of Florida," Harrison said, citing legislation on abortion, guns and encroachments on the rights of "LGBTQ people in the state."
Anderson Clayton, the Chair of the North Carolina Democrats, offered similar contrasts between Biden and Republicans working to "take our country backwards" and "descend on our state this weekend" to "try to desperately sell their anti-freedom agendas."
Florida state Reps. Anna V. Eskamani and Angie Nixon offered their own denunciations of DeSantis.
Eskamani noted "we don't even see DeSantis these days," given his hectic campaign schedule. But she said the culture war continues apace with the Governor's "extreme agenda" on issues ranging from the six-week abortion ban to "privatization of public schools" and "book banning." (DeSantis says books are not banned in Florida, but Democrats disagree.)
The Orlando Democrat said DeSantis' culture war against Disney illustrates the principle "mess around and find out," noting that everyone from conventiongoers to the immigrant workforce are recoiling, creating "economic consequences" for the state.
Nixon detailed "countless attacks" on public education, deeming herself appalled, and describing DeSantis as "hellbent on ending public education as we know it."
"DeSantis is banning books, the teaching of true history, and so much more," the Jacksonville Democrat contended. She blasted DeSantis for "gallivanting across the country" and "pandering for votes" instead of handling Florida business.
"Lord only knows what's going to happen this hurricane season," Nixon warned.
DeSantis and Trump are slated to address the North Carolina Republican Party State Convention on Friday and Saturday, respectively. Each will offer dinner keynote speeches.
Trump will be in Georgia Friday for the state's own convention, meanwhile, an event DeSantis won't attend. However, DeSantis will speak in Tulsa, Oklahoma on Saturday, the latest indication his campaign schedule is all-consuming.