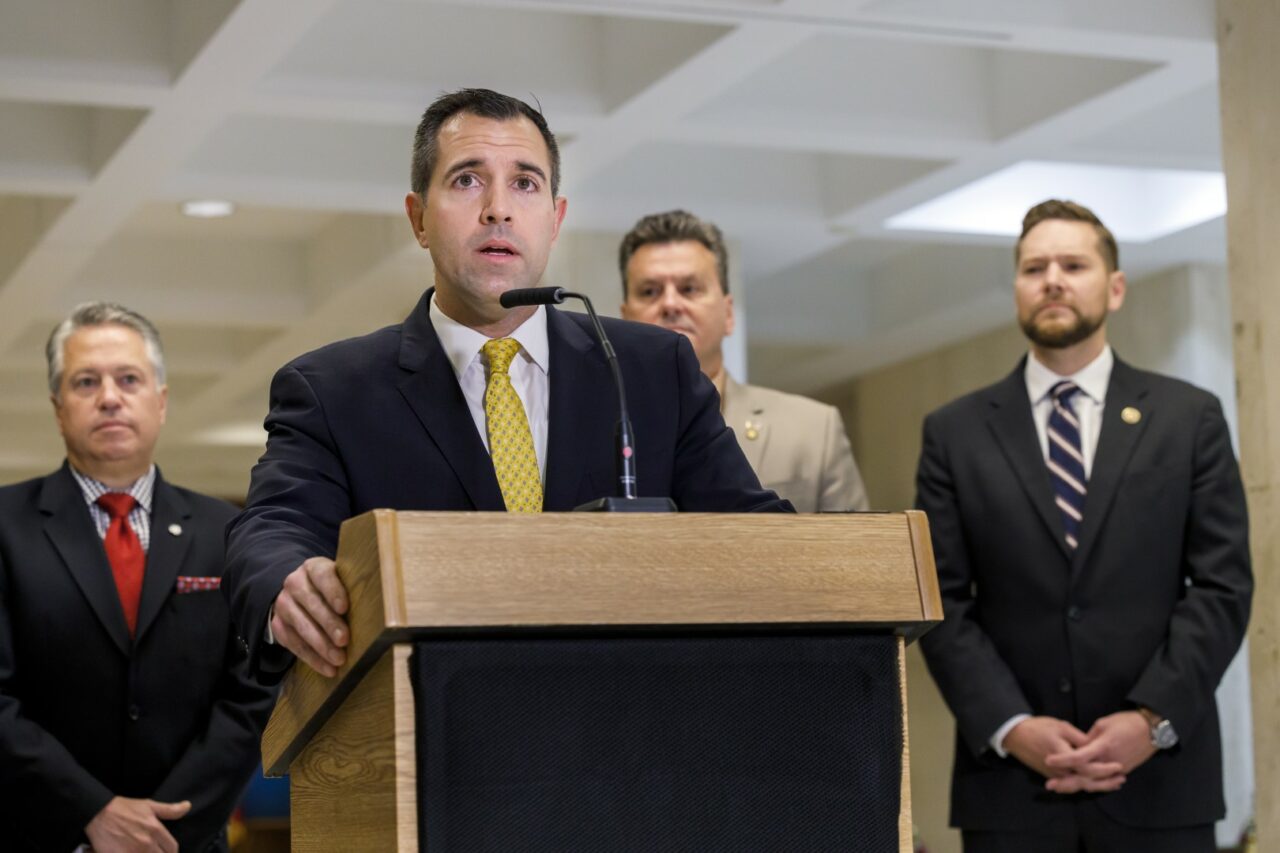 The Republican Representative for south, unincorporated Miami-Dade was first elected in 2018.
Three-term Republican Rep. Juan Fernandez-Barquin will be Miami-Dade County's Clerk of Courts and Comptroller, Gov. Ron DeSantis' office announced Friday.
The Representative for House District 118 will be taking the place of Harvey Ruvin, who died in office on New Year's Eve. With 30 years in that position, Ruvin was Miami-Dade County's longest serving elected official.
Immediately following Ruvin's death in office, Luis Montaldo, the general counsel for the Clerk's Office, had been serving as interim Clerk, after Chief Judge Nushin Sayfie appointed him Jan. 2. He would have remained in the role if DeSantis hadn't appointed Fernandez-Barquin.
Fernandez-Barquin said he was honored to get the appointment that will extend for the remainder of Ruvin's unexpired term, through the 2024 election.
"For the past five years, I have had the privilege to represent the wonderful people of west Kendall," he wrote on Facebook. "I have worked hard to be their voice in Tallahassee, and now I look forward to serving them at the county level."
Papers with the Secretary of State show Fernandez-Barquin had filed Feb. 7 for re-election to represent the district that covers parts of southern Miami-Dade County, including the Richmond Naval Air Station.
It wasn't immediately clear whether a Special Election would be called to fill the remainder of Fernandez-Barquin's term representing HD 118. Fernandez-Barquin referred questions about it to the Governor's Office, which did not return an inquiry about it Friday afternoon.
Fernandez-Barquin's prepared statement touched on his ambitions for the new role.
"As Clerk and Comptroller, I will work my hardest to streamline services, enhance technological capabilities, and increase outreach to our residents," said Fernandez-Barquin, who is a lawyer and an adjunct professor at Miami Dade College, according to his campaign website. "Thank you, Gov. Ron DeSantis for your vote of confidence in my abilities."
Fernandez-Barquin won re-election to a third term handily in 2022, beating his Democratic challenger 68%-32%. This past Session, he sponsored legislation that effectively ended the debate over a Sheriff's duties in Miami-Dade County, which will elect its top cop for the first time in a half-century in the 2024 elections.