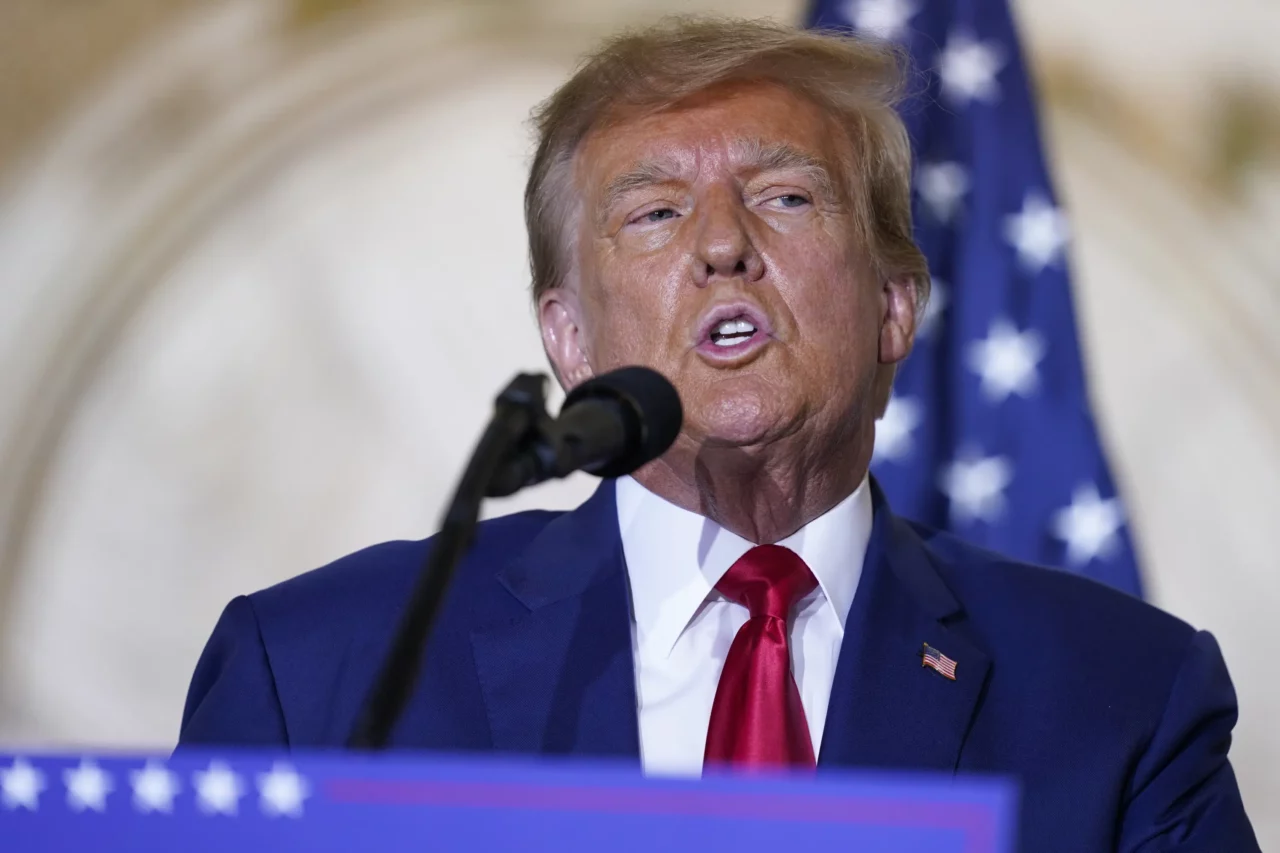 Indictments don't keep the former President off the 2024 campaign trail.
Former President Donald Trump will make his first public appearances since his federal indictment, speaking on Saturday to friendly Republican audiences in Georgia and North Carolina as he seeks to rally supporters to his defense.
Trump, who remains the front-runner for the 2024 GOP nomination despite his mounting legal woes, is expected to use his scheduled speeches at state party conventions in the two states to deliver a full-throated rebuke of the charges and amplify his assertions that he is the victim of a politically motivated "witch hunt" by Democratic President Joe Biden's Justice Department.
His appearances will come a day after the unsealing of an indictment charging him with 37 felony counts in connection with his hoarding of classified documents at his Mar-a-Lago estate. The indictment accuses the former president of willfully defying Justice Department demands to return classified documents, enlisting aides in his efforts to hide the records and even telling his lawyers that he wanted to defy a subpoena for the materials stored at his estate. The indictment includes allegations that he stored documents in a ballroom and bathroom at his resort, among other places.
The most serious charges against him carry potential prison sentences of up to 20 years each, but first-time offenders rarely get anywhere near the maximum sentence and the decision would ultimately be up to the judge.
For all that, Trump can expect a hero's welcome this weekend as he rallies his fiercest partisans and seeks to cement his status as Republicans' leading 2024 presidential candidate.
"Trump is a fighter, and the kinds of people that attend these conventions love a fighter," said Jack Kingston, a former Georgia congressman who supported Trump in 2016 and 2020.
A Trump campaign official described the former president's mood as "defiant" Friday ahead of his trip. But aides were notably more reserved after the indictment's unsealing as they reckoned with the gravity of the legal charges and the threat they pose to Trump beyond the potential short-term political gain.
The federal charging document alleges that Trump not only intentionally possessed classified documents but also boastfully showed them off to visitors and aides. The indictment is built on Trump's own words and actions as recounted to prosecutors by lawyers, close aides and other witnesses, including his professing to respect and know procedures related to the handling of classified information.