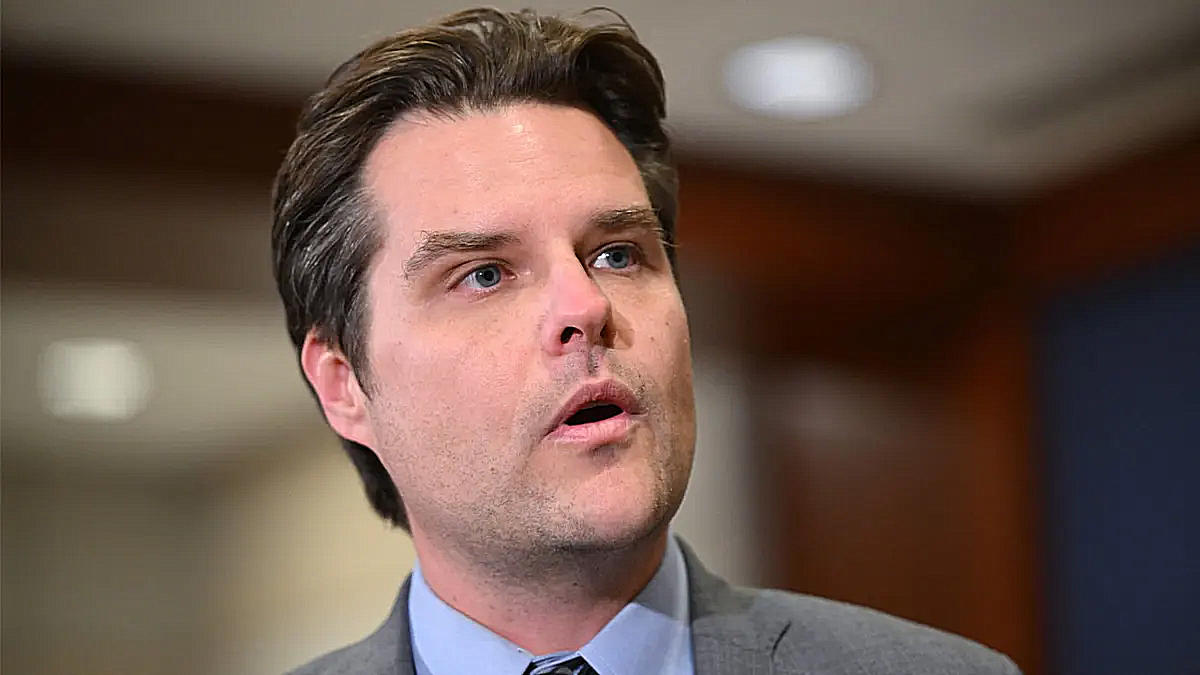 Gaetz questioned whether Brooks had the moral authority to bash a beer boycott.
A Florida Congressman is chastising a country music legend for being on the wrong side of a beer brouhaha.
Rep. Matt Gaetz on Saturday sniped at vocalist Garth Brooks over a profane putdown of conservatives boycotting Bud Light over the brand's use of transgender influencer  Dylan Mulvaney in advertising.
"I'm sure glad we have Garth Brooks to tell us who is and isn't an a******. Question, tho: Does it make someone an a****** if they cheat on their spouse, write a song about it with their paramour, and then publish the duet with THAT VERY paramour? Or does that make for a good person, righteous in their moral preening?"
To prove his point, Gaetz included a screenshot of Brooks' duet with Trisha Yearwood, "In Another's Eyes," a song recorded in 1997. The song charted a few years before Brooks divorced Sandy Mahl in 2001, a split with a significant price tag: a $125 million settlement.
Gaetz's sour note about the country crooner comes after Brooks vowed to continue serving the controversial beverage at his bar.
"Yes, we're going to serve every brand of beer. We just are. It's not our decision to make. If you come into this house, love one another. If you're an a******, there are plenty of other places on lower Broadway," Brooks asserted.
Of course, Gaetz's concern about Brooks' marriage may have been misplaced. Country Thang Daily reports that Brooks and Mahl successfully "co-parented" their children after the split.
Gaetz is not the only Florida Republican to rail against the bad brew. His former political ally Ron DeSantis got into the act in April, well before the Brooks controversy creeped up. He lamented "this ridiculous thing with Bud Light by trying to push the transgenderism" and vowed never to drink the beer again, though he added he was a Guinness fan anyway.