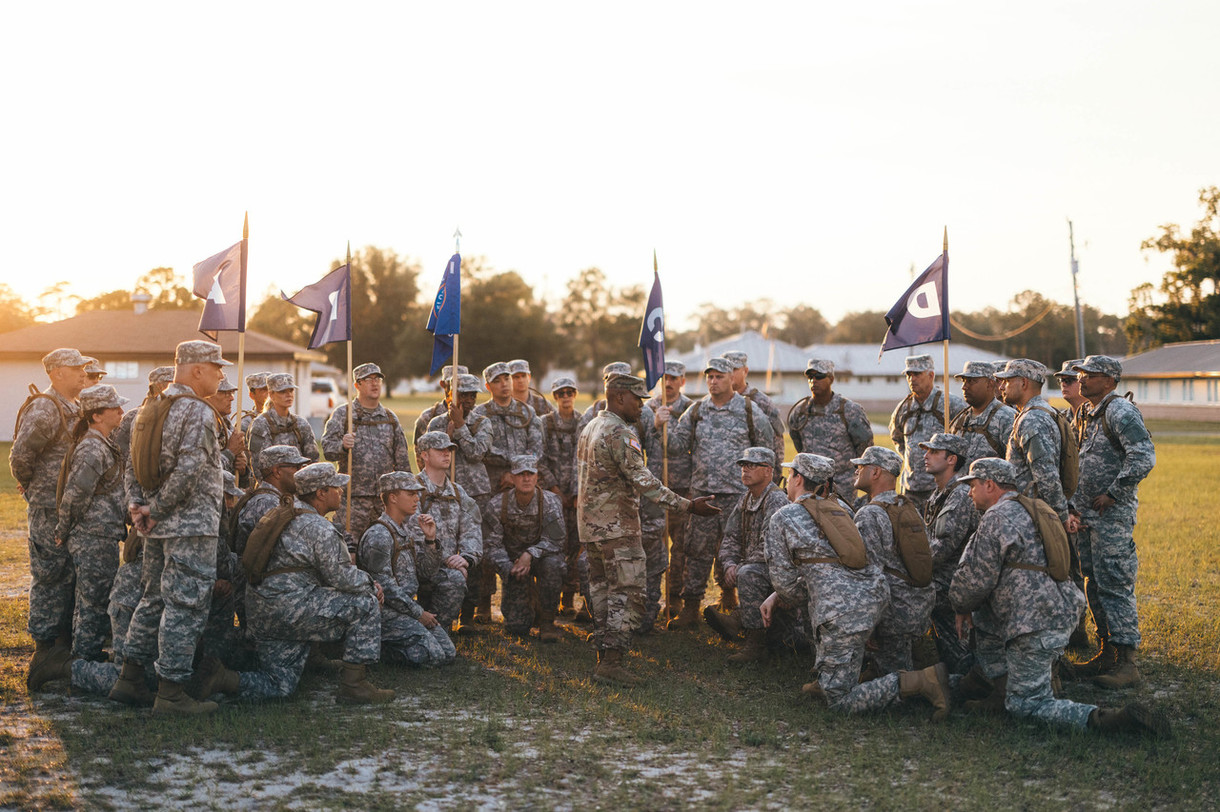 More than 100 troops just completed a two-week training.
Florida graduated the first 100 new troops for the recently reconstituted Florida State Guard.
The soldiers completed a two-week basic training program. They have now become the first graduating class since the Florida Legislature funded a state guard last year. Gov. Ron DeSantis, in 2021, proposed reinstating a state military force for the first time since the 1940s.
"I am proud to welcome the first class of Florida State Guard members since 1947," DeSantis said in a statement.
"Even though the federal government has underfunded our National Guard, we are ensuring that we have the manpower needed to respond during emergencies. I'm proud of these men and women who answered the call to take on this important mission. When the need is greatest in their communities, these Guard members will be ready to answer the call."
For years, members of Florida's congressional delegation have sought a better balance in per capita funding for the National Guard in Florida. As of last year, the Florida National Guard ranked at No. 53 of 54 states and territories in terms of National Guard personnel per capita.
DeSantis noted Florida has had just 12,000 National Guard troops stationed since 1958. The population of the Sunshine State over that time, meanwhile, has grown from 5 million to 22 million.
But the proposal to fund a state guard has proven to be controversial. The ACLU Florida called it a step toward a police state, as troops have arresting power.
"It is an unprecedented and terrifying abuse of power by the Governor," said Kara Gross, ACLU Florida legislative director, last year.
But DeSantis argued the force is needed in a state exposed to natural disasters like hurricanes. His office also noted 22 other states maintain state guards.
The Governor's office also encouraged more individuals to enlist. Individuals must have a valid Florida driver's license and pass a physical test to do so. Commitments include annual weekend training. Individuals are encouraged to sign up if they can work in a stressful team environment and are "ready to be a part of history."
In June 2022, DeSantis named retired Marine Lt. Col. Chris Graham as the first director of the state guard, but Graham died at age 51 before the first troops were trained. Deputy Director Luis Soler in January was promoted to command the guard.