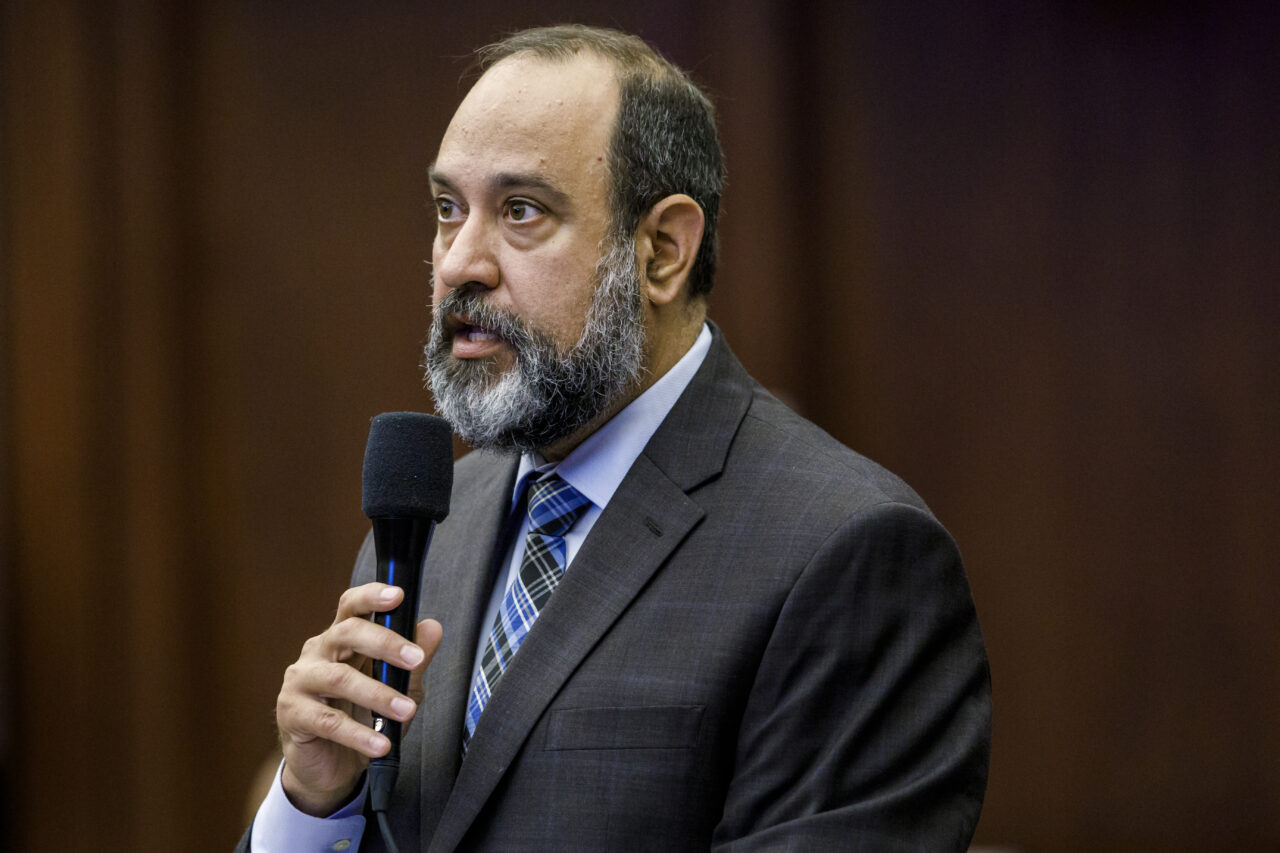 A candidate questionnaire asked applicants about their gender identity, a potential EEOC violation.
The Florida Board of Governors effectively suspended Florida Atlantic University's search for a new president.
The move comes days after a search committee announced three finalists but unexpectedly did not include state Rep. Randy Fine, a political ally of Gov. Ron DeSantis, among them. But BOG officials raised different concerns, including whether applicants were improperly questioned about their gender identity during the search process.
State University System Chancellor Ray Rodrigues sent a letter to FAU Board of Trustees Chair Brad Levine raising concerns.
"At least one candidate reported he was requested to complete a questionnaire and answer if his sexual orientation was 'queer' and whether he was a 'male or transgender male,'" Rodrigues states in his letter. "In a separate and required survey, the same candidate was subsequently asked if his gender was 'male, female or other' and what his 'preferred pronouns were.'"
Rodrigues said such questions appear to violate U.S. Equal Employment Opportunity Commission regulations forbidding questions about job applicants' sex, sexual orientation or gender.
"These inquiries are wholly irrelevant, inappropriate and potentially illegal," Rodrigues wrote.
According to the letter, consulting firm AGB Search did not inform members of the FAU search committee that such questions would appear on the questionnaire. Rodrigues said that raises further questions about whether information was being withheld from university officials.
But Rodrigues also raised questions about the search process itself. The letter states that in one meeting outside of public view, search committee members held a straw poll on nearly 60 candidates under consideration, with each member listing their top six choices.
"Those rankings were submitted confidentially and directly to the search firm," Rodrigues wrote.
A new Florida law keeps finalists for college and university president searches confidential until a list of finalists is publicly announced.
But Rodrigues said holding a vote in a meeting held out of the Sunshine was a different matter. Such "shade meetings" typically don't include votes. Content of meetings eventually becomes public, but to date, no information has been made available about search committee member preferences.
The shielding of information about presidential searches has proven controversial at other institutions.
At the University of Florida, a search committee recommended only one finalist, U.S. Sen. Ben Sasse, to the trustees for consideration. Similarly, a South Florida State College committee offered one choice, state Rep. Fred Hawkins, for its new President. In both cases, trustees offered jobs to the lone finalist and the political figures resigned their elected positions and accepted the jobs.
In this case, university trustees earlier this week announced three professional academics as finalists for FAU president. Those include Vice Adm. Sean Buck, U.S. Naval Academy superintendent; Michael Hartline, Florida State University College of Business dean; and Joseph Sartarelli, former University of North Carolina Wilmington chancellor.
According to the lawmaker, Gov. Ron DeSantis had previously recommended that Fine apply for the job. The Governor's Office later told the South Florida Sun-Sentinel the Palm Bay Republican would be a "good candidate." It's unclear if Fine applied for the job, and he did not answer queries earlier this week from Florida Politics on the matter.
Rodrigues said he has spoken about the irregularities in the FAU search with BOG Chair Brian Lamb. Both agree the presidential search should be suspended to allow the BOG to investigate.
"Please convey our deep appreciation to the finalists for their interest in leading FAU and our high degree of respect for their qualifications," the letter states. "We look forward to your full cooperation as FAU and the Board of Governors have a shared interest in securing a presidential candidate produced from a sound search and selection process.