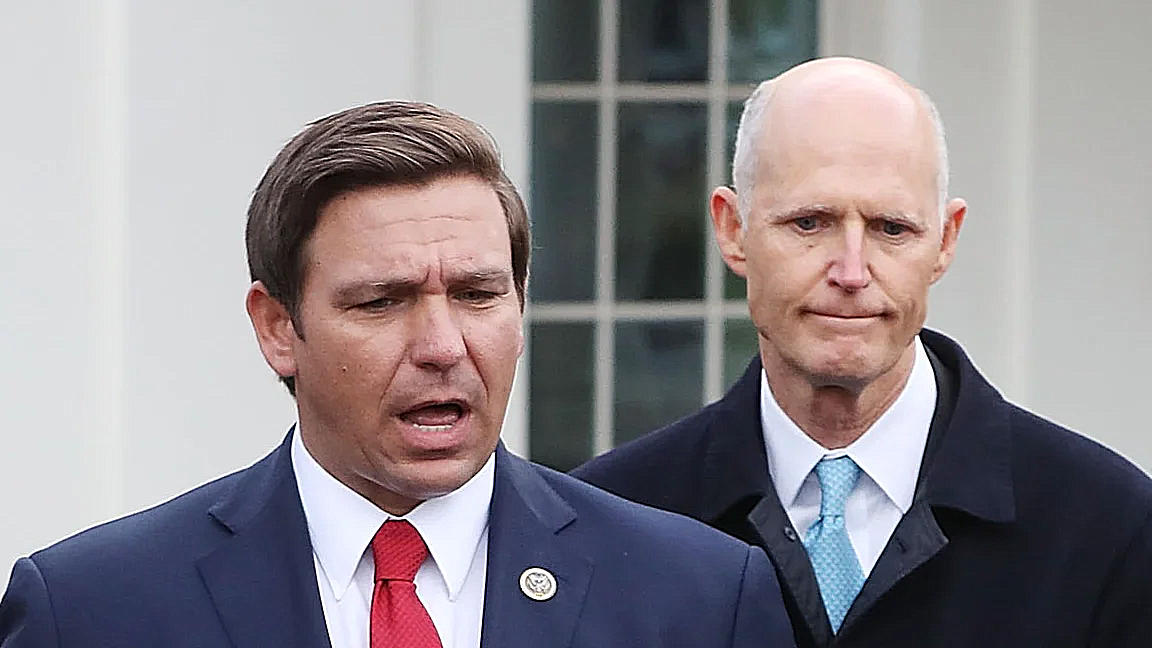 A message for Ron DeSantis: 'Until it's completely solved, there's more to do'
As Hurricane Idalia approached Tuesday night, U.S.Sen. Rick Scott offered his latest critique of the Ron DeSantis-era insurance market and its problems.
"It's way too expensive to insure homes in Florida right now. And so we've got to work with the insurance companies. (We've) got to recruit them to come back to the state. (We've) got to get more competition and (we've) got to solve the problem so they can drive their rates down," Scott told CNN's Kaitlan Collins.
"Until it's completely solved, there's more to do," he added. "So we still have companies leaving. I mean, we have less competition."
Scott, who was Governor for eight years, said issues endemic to the Florida market "have to be solved at the state level."
That includes shrinking Citizens Property Insurance's exposure, the state insurer of last resort.
"I worked to get it down from a million policies to 400,000. I think it's back up to 1.3 million policies. It's not a fully funded insurance product," Scott maintained.
Scott's critiques are not new. He called the state's insurance marketplace a "disaster" earlier this year, saying the departure of Farmers Insurance was a "wake-up call" to the state.
The Senator's comments came after DeSantis, on successive days, blamed the Legislature for not implementing insurance reforms he wanted, then refused to say what those reforms were when asked directly Tuesday in Tallahassee.
"I've always wanted to do more than the Legislature wanted to do," he said Monday, without elaborating.
DeSantis has been compelled to defend insurance changes, not just in Florida, but during his presidential campaign, pushing back against the "false premise" that not enough had been done, while telling Floridians, in interviews with out of state media personalities, to temper their expectations.
He famously urged Florida homeowners to "knock on wood" and wait out the crisis during a radio interview earlier this month.
"I think they're going to wait through this hurricane season and then I think they're going to be willing to deploy more capital to Florida," DeSantis said of insurance companies earlier this month on the Howie Carr Show. "So, knock on wood, we won't have a big storm this summer. Then I think you're going to start to see companies see an advantage."