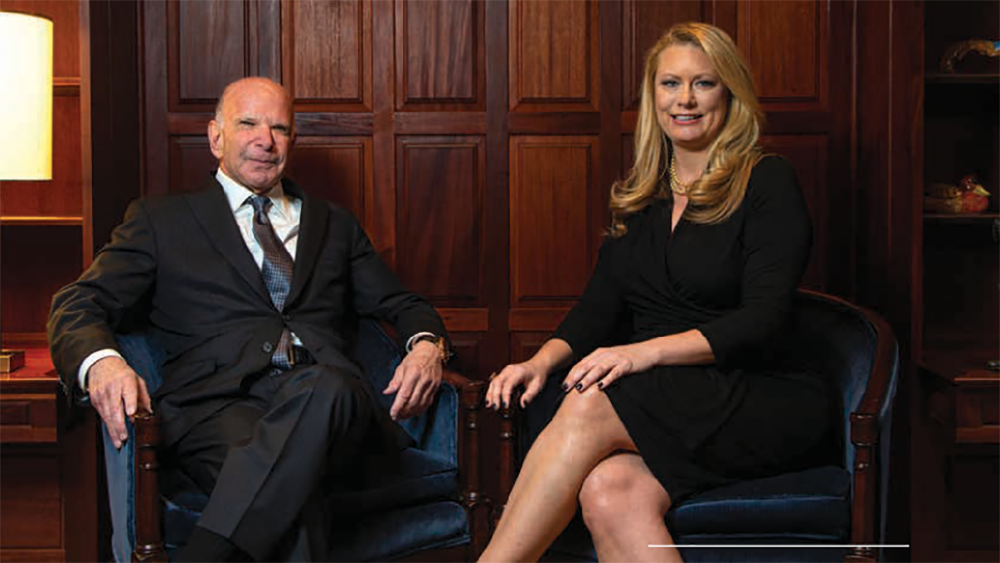 Bill Rubin and Heather Turnbull led the firm to another Top 10 performance.
The team at Rubin Turnbull & Associates continued posting compensation reports in the $3 million range last quarter, with median earnings showing an estimated $2.81 million earned in Q2.
The firm led by Bill Rubin and Heather Turnbull topped $2 million in quarterly pay throughout 2022 and earned just shy of $3 million in Q1. The Q2 haul may have crossed that threshold, with top-end estimates placing the quarterly total at around $3.7 million.
Florida Politics estimates lobbying pay based on the middle number of the per-client ranges firms list on their compensation reports. Contracts are reported in $10,000 increments up to $50,000.
Rubin Turnbull tallied more than $1.4 million in the Legislature. About 10% of the total came from one client, 21st Century Family Empowerment Council, which paid $150,000 to retain the team last quarter. HCA Healthcare also broke the cap on range reporting with $71,000 in payments on that report.
The No. 3 spot on the report belonged to Charter Communications ($35,000), which was one of a handful of tech and telecom companies on the client sheet. Others included Google ($15,000) and GeoComm ($15,000).
A significant portion of the firm's legislative clients were in the health care industry. In addition to HCA, the list includes Nomi Health ($35,000), Orchid Cove Health Group ($35,000), Molina Healthcare ($25,000), Wellpath ($25,000), the Association of Dental Support Organizations ($15,000) and Independent Living Systems ($15,000).
Education was another revenue driver. Rubin Turnbull is the go-to firm for Florida International University, Kaplan North America, Nova Southeastern University, Osceola County Schools, the University of South Florida, the University of Miami and Charter Schools USA.
The firm also represents Best Friends Animal Society, which reflects a passion for the firm and Turnbull especially — in past years Rubin Turnbull has been the Presenting Sponsor for the annual Red Dog Blue Dog event, a fundraiser where Republican and Democratic lawmakers get behind the bar and compete for tips, with every dollar raised going to support various animal shelters in the Tallahassee area.
Rubin Turnbull's executive branch report measured in at just under $1.4 million, with HCA holding the No. 1 spot — the multistate hospital company was marked down for another $71,000 on the exec report, making it the firm's No. 2 client overall in Q2.
The executive branch report featured a nearly identical client list, though the ordering was different, especially near the top. Behind HCA, infrastructure consulting firm AECOM Technical Services and cannabis company Green Thumb Industries were the next-largest contracts at $45,000 apiece.
In addition to the named partners, Rubin Turnbull's Q2 team included Melissa Akeson, Jacqui Carmona, Erica Chanti, Kevin Comerer, Jodi Bock Davidson, Christopher Finkbeiner, Zachary Hubbard, Matthew Sacco and Sharonda Wright-Placide.
Based on median estimates, Rubin Turnbull & Associates posted the sixth-highest compensation tally among all firms last quarter, and was just $122,000 shy of placing in the Top 5 based on Florida Politics' estimates.
Florida lobbyists and lobbying firms faced an Aug. 14 deadline to file compensation reports for the period covering April 1 through June 30. Compensation reports for the third quarter are due to the state on Nov. 14.