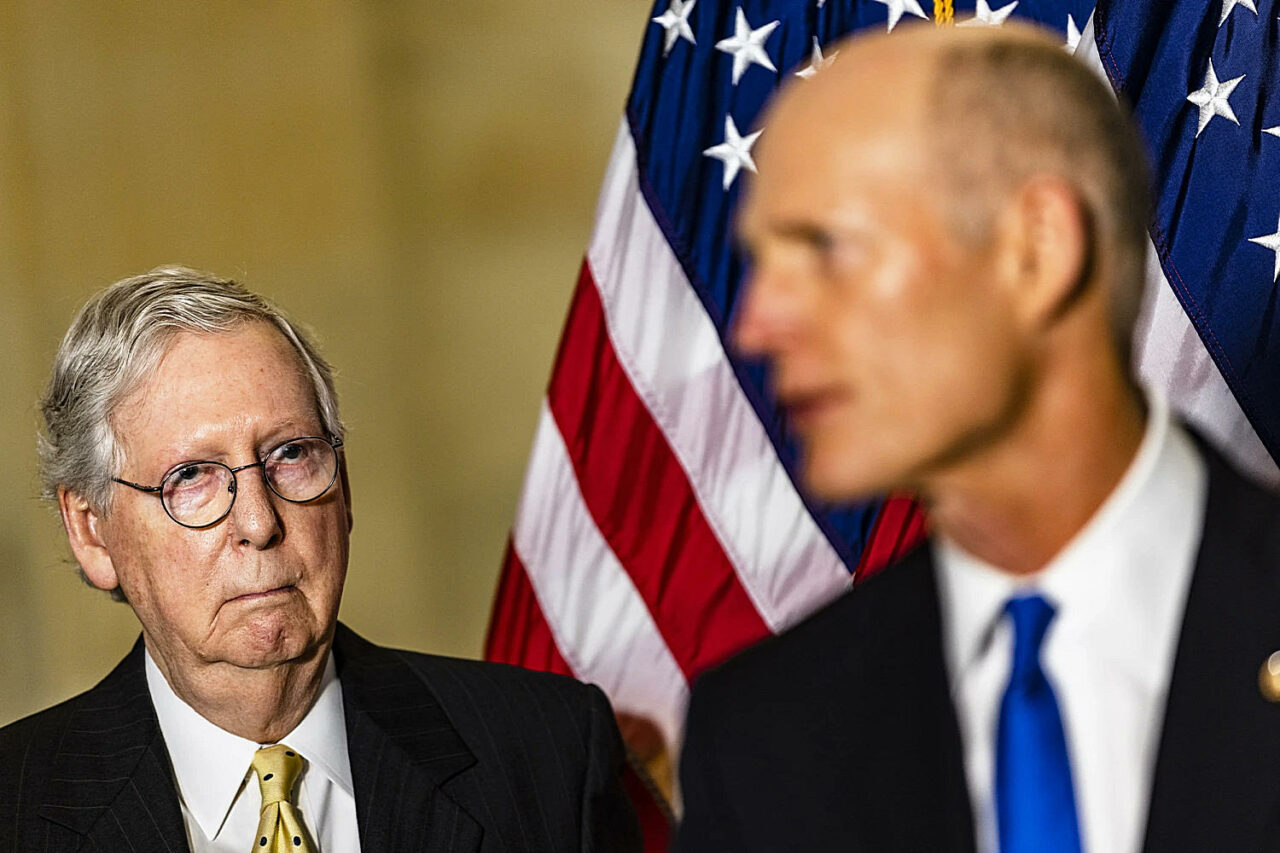 'He said he was completely healthy.'
U.S. Sen. Rick Scott is taking Sen. Mitch McConnell "at his word" when it comes to claims that the GOP Leader is competent to lead the caucus.
During an interview on News Talk 101 on Saturday morning, Scott was asked about whether he thought the Kentucky Republican was up to completing his term as Minority Leader.
"We were out for about a month, so he came back, and on Tuesday or Wednesday, I guess at lunch, he said he was completely healthy. So, you know, you have to take him at his word," Scott said.
McConnell has frozen up during two recent press availabilities due to what is said to be dehydration and post-concussive complications, raising questions about whether he's able to handle his job.
McConnell contends he will continue in office as he did before health questions emerged.
"I'm going to finish my term as leader and I'm going to finish my Senate term," he told reporters this week in Washington.
Scott's comments follow in the wake of the other Senator from Florida saying he also takes the Kentucky Republican's words at face value.
"The doctors have looked at that so I have to go off what doctors have said," Sen. Marco Rubio said on "Fox & Friends."
The Senator claimed McConnell "knows everything that's going on."
"He has a plan A, B and C for every direction he speaks out," Rubio argued. "He's operating exactly as he did before."
Rubio described "an extensive conversation with him yesterday for a few minutes about college football conference realignment," saying McConnell "was entirely familiar with what was happening."
The Senator hailed McConnell for being "transparent" and added that McConnell's problems are "nothing in comparison to what we see on a daily basis from the President of the United States," pivoting to an attack on Joe Biden.
"Mitch McConnell, for example, does not control the nuclear arsenal of the United States. The guy who often forgets where he is does," Rubio said.