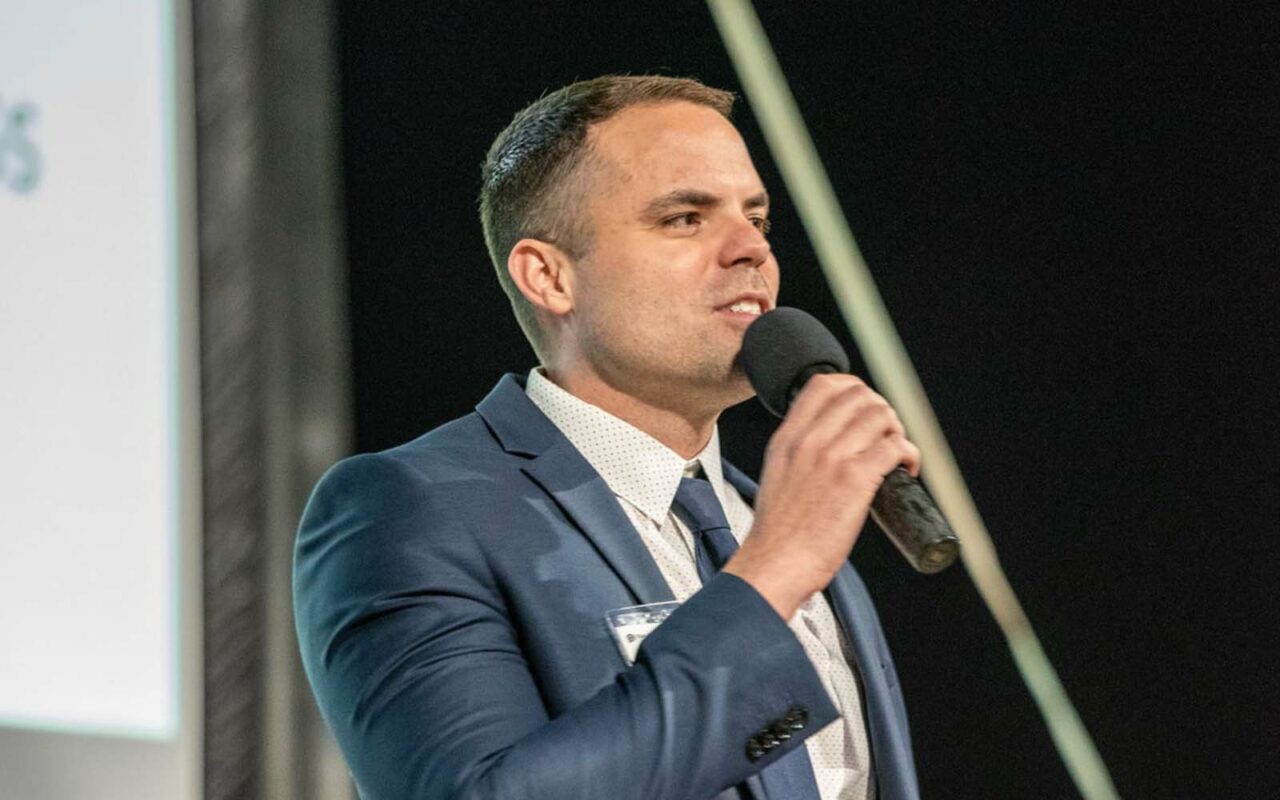 'Joe is the public servant we need to protect our rights and our community in the Florida House.'
A Miami-based nonprofit dedicated to advocating for LGBTQ protections and equality is backing former state Rep. Joe Saunders for House District 106.
In its most recent newsletter, SAVE announced that its electoral arm, SAVE Action PAC, is throwing its support behind Saunders' bid to flip HD 106 blue next year.
"Save Action PC is proud to endorse former state Rep. Joe Saunders," SAVE personnel wrote. "Saunders is a strong champion for the LGBTQ community with a proven track record of unwavering dedication in the fight for freedom and equality. Joe is the public servant we need to protect our rights and our community in the Florida House."
Saunders, who today works as senior director of Equality Florida, another LGBTQ advocacy group, said he is "deeply honored" to receive the endorsement.
"There has never been a more important time to step up for equality and freedom — because these principles are under attack in our state," he said in a statement.
"I've dedicated my life to protecting and advancing our shared rights and freedoms, and I'm ready to put that experience and commitment to work once again in the Florida House. Together, we will work to ensure that our community remains safe and that everyone in Miami-Dade has the freedom to live authentically and without fear of discrimination."
The nod from SAVE joins other endorsements from U.S. Reps. Maxwell Frost and Jared Moskowitz, Senate Democratic Leader-designate Jason Pizzo, House Democratic Leader Fentrice Driskell, state Sen. Shevrin Jones, and state Reps. Kristen Arrington, Anna Eskamani, Ashley Gantt, Rita Harris, Michelle Rayner and Kelly Skidmore.
Former U.S. Reps. Joe Garcia, Debbie Mucarsel-Powell and Donna Shalala are also endorsing him.
Born in South Florida, Saunders made history in 2012 as one of the first openly gay state lawmakers to take office. During his single two-year term in the House, when he served as Democratic Deputy Whip, he successfully sponsored three bills but helped as a co-sponsor to pass many others concerning education, health care, homelessness and lowering the barrier for medical marijuana use.
He is now challenging Republican state Rep. Fabián Basabe, who has drawn ample negative attention since winning office in November by just 242 votes.
A self-described moderate and "anti-politician," Basabe supported successful measures restricting discussion of LGBTQ issues in public schools, allowing the concealed carry of a firearm without a permit and a failed bill that would have repealed a post-Parkland ban on under-21 long rifle purchases.
Basabe is also the subject of a battery and defamation lawsuit from two former staffers who allege he engaged in a pattern of sexual harassment and touching. The House is conducting its own investigation into the matter.
Orlando Gonzales, executive director of SAVE, said Florida's LGBTQ community has faced "relentless attacks" from the Legislature, and Saunders is a needed defender.
"Miami-Dade residents need more champions for equality — not disingenuous hypocrites like Fabián Basabe, who voted for Don't Say Gay 2.0 and other dangerous laws which aim to marginalize and harm the LGBTQ community," he said in a statement.
Basabe maintains he's been unduly maligned, pointing to millions he secured in local budget appropriations and a successful behind-the-scenes effort to stop legislation that would have stripped local protections of historic buildings in storm-prone areas as evidence he's done good work while in office.
So far, only Basabe and Saunders are running for the seat representing HD 106, which covers a coastal strip of Miami-Dade including all or part of the municipalities of Aventura, Bay Harbor Islands, Miami Beach, North Bay Village, North Miami Beach and Sunny Isles.
The 2024 Primary Election is on Aug. 20, followed by the General Election Nov. 5.