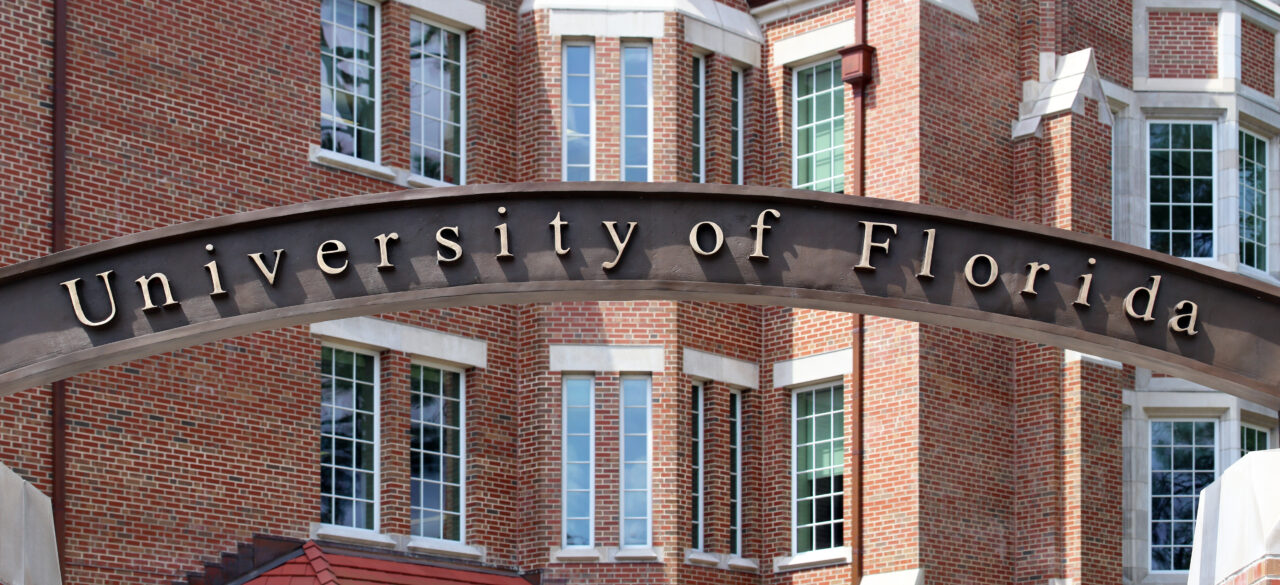 The Listening Tour will hit 10 regions throughout the state, from the Panhandle to the Keys.
The University of Florida (UF) Lastinger Center for Learning has launched its 2023 Listening Tour aimed at gathering stakeholder input on education needs and identifying ways to substantially improve K-12 mathematics education and achievement in Florida.
The Lastinger Center has established a need for action, with data showing only 17% of eighth grade and 33% of fourth grade students earned a proficient score in math in the 2022 National Assessment of Educational Progress (NAEP), also known as the Nation's Report Card.
"At the Lastinger Center, we always strive to serve communities, educators, students and their families in the ways that work best and make the biggest difference in their future," Center Director Phil Poekert said. "To do that, we have to listen to their needs and understand how we can come together in common purpose to find solutions that meet those needs."
The Listening Tour will hit 10 regions throughout the state, from the Panhandle to the Keys. Teams will conduct interviews, hold focus groups and take surveys to learn from various community stakeholders such as students, families, educators, community leaders, district-level leaders, education foundations, educational associations, parent-teacher organizations and community-based nonprofit organizations.
The Lastinger Center will use feedback to inform the development of professional learning programs and initiatives for students and families from early learning to literacy and mathematics.
Recommendations established through the Listening Tour process will be shared with state policy, education, community and business leaders to inform their understanding of Florida's education system from birth through 12th grade.
The tour officially launched on Tuesday with a kickoff event in the Alachua Elementary School cafeteria, hosted with the Lastinger Center's New Worlds Reading Initiative team.
In addition to fun reading activities for kids, dinner, free books and raffle prizes for families, staff was also on hand to help eligible students sign up for the New Worlds Reading Initiative to receive free at-home reading activities and books.
All attendees were asked to share their current and past experiences learning to read and do math.
Dozens of young learners attended, along with their families, as did the Mayor, City Manager, and Economic Development Manager for the City of Alachua. Dr. Cathy Atria, Deputy Superintendent for Alachua County Public Schools, and leaders from Alachua Elementary joined as well.

"I am really excited that we were the first stop on this Listening Tour," Alachua Elementary School Principal Holly Burton said.
Added city of Alachua Economic Development Manager David Wisener, "For two years in a row, helping our local community, both our schools and our daycare and early education centers, to improve their quality has been our City Commission's highest priority."
Other participants noted the tour would "help us with the whole school system here."
The Listening Tour receives financial support from the Helios Education Foundation.
"We at Helios believe math is one of the fundamental pillars of education," Helios Education Foundation President and CEO Paul J. Luna said. "That is why we are proud to support the UF Lastinger Center for Learning's efforts to improve math instruction and achievement in Florida."
Next, the tour will be in Southwest Florida the week of Sept. 18, followed by the western Panhandle the week of Oct. 2; Central Florida the week of Oct. 9; Tampa Bay the week of Oct. 16; the Treasure Coast the week of Oct. 23; Southeast Florida the week of Oct. 30; Northeast Florida the week of Nov. 6; the central Panhandle the week of Nov. 13; and the Florida Gateway the week of Nov. 27.
The UF Lastinger Center for Learning researches, develops and scales equitable educational innovations for adults and children that put all learners on trajectories for lifelong success. The center supports transformative, sustainable change in collaboration with educators and other stakeholders in Florida, across the country and around the world.
Interested stakeholders can take a 10-minute Listening Tour Survey here; or participate in a focus group or interview by visiting this site. Listening Tour playlists are available here.