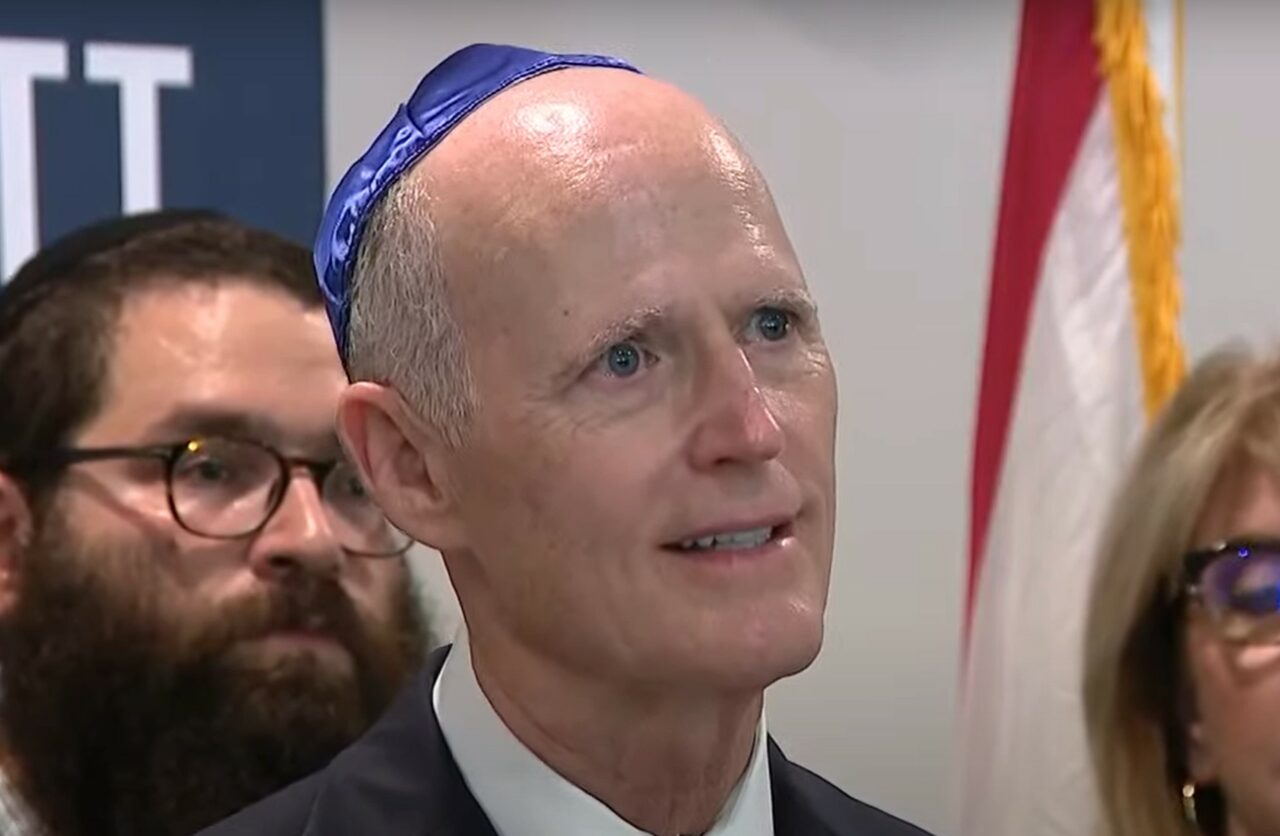 The state chapter for Associated Builders and Contractors wants the Republican to have a 2nd term.
Construction industry leaders want to help U.S. Sen. Rick Scott build a winning re-election campaign. The Associated Builders and Contractors of Florida (ABC of Florida) endorsed the Naples Republican as he vies for a second term.
"Sen. Scott has always been ready, willing and able to work with us in Florida on behalf of an industry that employs countless Floridians in good and high-paying jobs and supports the State's economy," said Tom Dornblaster, ABC of Florida Chair.
"He continues to stand with us as we work to defend against legislative directives under the (Joe) Biden Administration that openly discriminate against the Merit Shop Contractor, threaten the safety of our jobsites, and eliminate job opportunities for the 86% of the industry nationwide, and the 96% of the industry in Florida who choose not to affiliate with a Labor Organization. Therefore, the Associated Builders and Contractors of Florida is pleased to announce that we have selected to endorse Senator Scott in his re-election campaign for U.S. Senate."
Scott, a former Florida Governor who has long put job creation at the forefront of his agenda, welcomed the support.
"Since my time as Governor, I have been able to work alongside ABC of Florida to improve competition and grow jobs across the state, especially in Florida's construction industry," Scott said. "Growing up in public housing, I know how important a good-paying job is for a family and I will always fight to make sure that Florida companies are able to thrive and grow so no Florida family has to worry about being able to put food on the table.
"Right now, our country is facing skyrocketing inflation and American families are struggling, and this is all thanks to the Democrats' reckless spending agenda and inability to focus on commonsense solutions to get our country heading in the right direction. It is not sustainable, and I won't give up until we are back on the right track."
Scott won election in 2018, unseating Democratic U.S. Sen. Bill Nelson by just 10,033 votes out of 8.1 million cast. The Senate race in Florida is expected to be one of the most closely watched in the country.
Democrats, including former U.S. Rep. Debbie Mucarsel-Powell and Alan Grayson and former congressional candidate Phil Ehr, have filed for the seat.
But construction leaders from across the state say they want to see Scott remain in the Senate.
Scott supported making Donald Trump-era tax cuts permanent. The Senator also wants a two-thirds vote requirement for Congress to raise taxes, and has filed legislation to repeal taxes on gig workers, something that directly impacts contractors.
Scott sad he also fundamentally understands economic problems like supply chain disruptions, which have dramatically increased the price of construction materials and goods. The Senator said he will push to terminate any trade deal that hurts American manufacturers. Scott also has vocally pushed against imports from China.
ABC regional leaders said Scott's positions shows he understands the needs of one of Florida's top industries.
"Sen. Scott's support for our industry goes beyond just policy. He recognizes the importance of workforce development and the need for a skilled and trained workforce to meet the demands of our ever-evolving industry," said Steve Cona III, President and CEO of the ABC's Florida Gulf Coast Chapter.
"His commitment to education and workforce training initiatives has helped create pathways for countless individuals to embark on fulfilling careers in construction, while also ensuring that our industry remains strong and competitive."