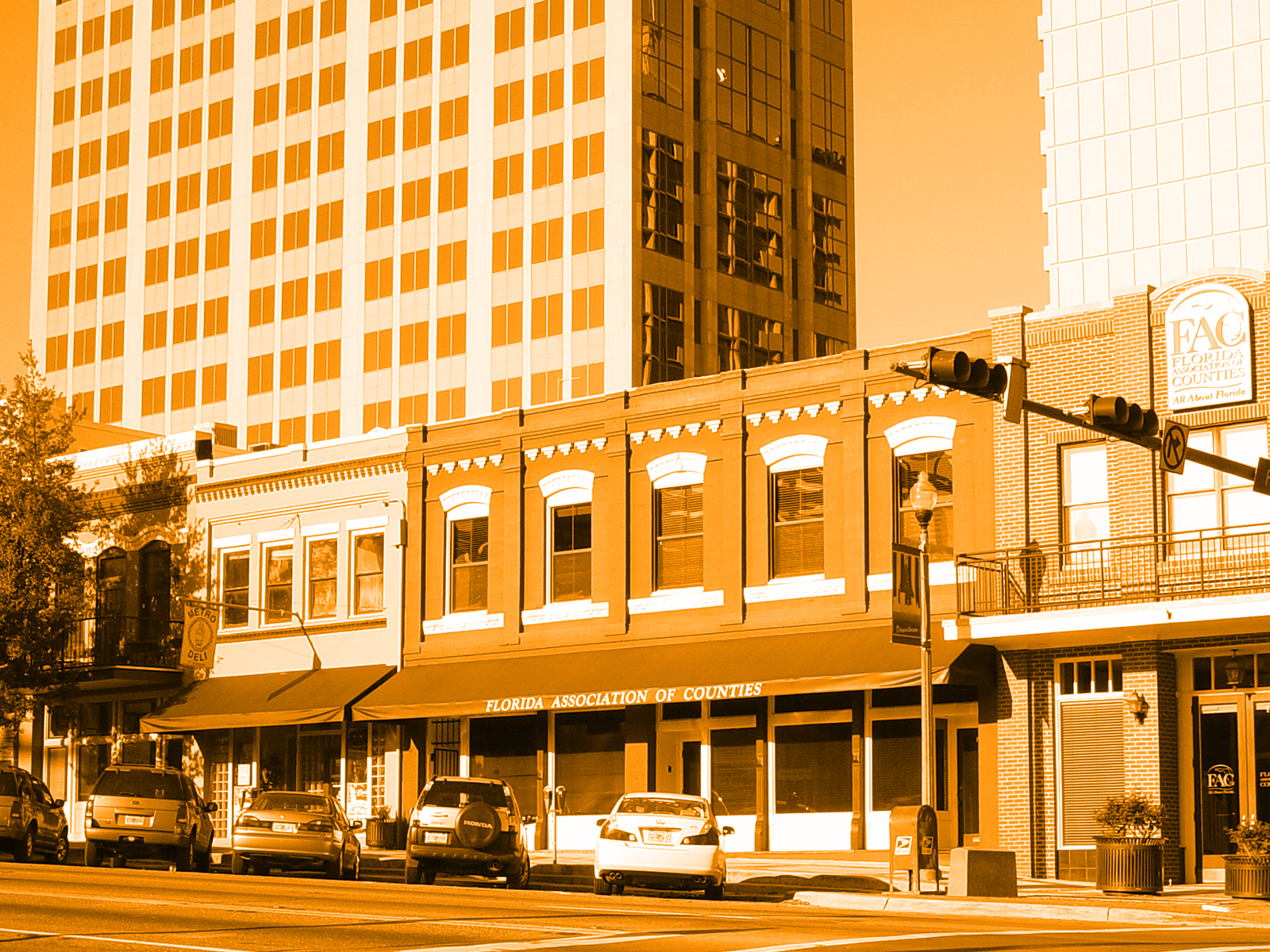 Florida politics and Sunburn — perfect together.
Good Friday morning.
When you're working to keep the wheels of government turning, you might not spend too much time thinking about your health insurance provider. So, tens of thousands of state workers and other public employees in the Tallahassee area may not give much thought to how good the regional HMO, Capital Health Plan (CHP), really is.
The answer is: It's good … very, very good. One of the truly best in the nation. But it's now undergoing its first leadership change in more than four decades.
Operating largely out of the spotlight, CHP has built itself into one of the very best anywhere. It's a bit of a hybrid — part insurance company and part health care provider. Throughout its storied history, CHP has had just one leader at the top charting its path to success: CEO John Hogan. But Hogan's very recent retirement means there is a new face at the top of the org chart for the first time since 1978.
Hogan has become a legend, too — one of the most respected and renowned health care executives in the nation. His successor, longtime CHP executive Sabin Bass, has some enormous shoes to fill (and not just because of Hogan's size; he stands six and a half feet tall.) CHP's board is confident they have the right man for the job.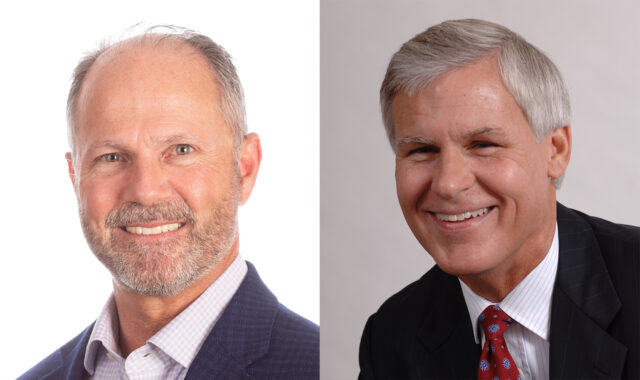 For decades, CHP has held a contract with the state of Florida to provide health insurance coverage for the state's workforce around the Capitol, a footprint that now covers nine counties. It also contracts with numerous school districts and county governments in the area, as well as commercial and Medicare members.
CHP has long been a key component of the benefits enjoyed by Tallahassee-based state workers and other public and private employees.
But unlike many insurance companies, CHP also provides direct patient care at multiple locations around the Big Bend area, with a team of in-house physicians and a large network of external health care providers. And when state employees and other members retire, CHP's Medicare Advantage plans are among the highest rated in Florida and nationally. CHP has consistently been recognized as one of the top plans in Florida, and among the best in the nation by the respected National Committee for Quality Assurance.
All of which is to say, CHP is an integral part of life in the capital city. How well it serves the state workforce and other public employees has a ripple effect on the rest of us, the taxpayers.
— DAYS UNTIL —
Florida House Fall 2023 Interim Committee Meetings begin — 3; ESPN+ and Disney+ present 'Toy Story' based telecast of game between the Jacksonville Jaguars and Atlanta Falcons — 16; Loki Season Two premieres — 21; Republican Party of Sarasota County honors First Lady Casey DeSantis with the 2023 Stateswoman of the Year Award — 34; Martin Scorsese's 'Killers of the Flower Moon' premieres — 35; 2023 Florida Chamber Annual Meeting & Future of Florida Forum — 38; Britney Spears memoir 'The Woman in Me' drops — 39; NBA 2023-24 season tipoff — 39; Taylor Swift's '1989 (Taylor's Version)' released — 42; 'Dune: Part Two' premieres — 48; Suncoast Tiger Bay Club hosts 'Evening with the Tigers' — 52; 2023 Florida Chamber Mental Health Innovation Summit — 55; 'Captain Marvel 2′ premieres — 56; Formula 1 will take over the Las Vegas Strip — 63; Ridley Scott's 'Napoleon' premieres — 69; Florida TaxWatch's Annual Meeting begins — 75; 2023 Florida Transportation, Growth & Infrastructure Solution Summit — 77; 2023 Florida Chamber Annual Insurance Summit — 89; Zack Snyder's 'Rebel Moon' premieres — 98; Matt Dixon's 'Swamp Monsters: (Donald) Trump vs. (Ron) DeSantis ― the Greatest Show on Earth (or at Least in Florida)' released — 116; 2024 Florida Chamber Legislative Fly-In and reception — 116; Florida's 2024 Regular Session begins — 116; Florida TaxWatch's State of the Taxpayer Dinner — 121; 2024 Primetime Emmy Awards — 122; South Carolina Democratic Primary — 138; New Hampshire and Nevada Democratic Primaries — 149; Georgia Democratic Primary — 149; South Carolina GOP holds first-in-the-South Primary — 161; Michigan Democratic Primary — 167; Trump's D.C. trial on charges related to trying to reverse his 2020 Election loss — 171; 'A Quiet Place: Day One' premieres — 177; 2024 Oscars — 169; 'Deadpool 3' premieres — 228; 2024 Leadership Conference on Safety, Health & Sustainability — 238; 'Kingdom of the Planet of the Apes' premieres — 248; the Republican National Convention begins — 304; New 'Alien' premieres — 306; Opening Ceremony of the 2024 Olympic Games — 315; 'Captain America: Brave New World' premieres — 315; Georgia Tech to face Florida State in 2024 opener in Dublin — 345; Swift's Eras Tour stops in Miami — 399; 2024 Florida Chamber Annual Meeting & Future of Florida Forum — 402; 'Thunderbolts' premieres — 462; 'Blade' reboot premieres — 518; 'Fantastic Four' reboot premieres — 597; 'Moana' premieres — 654; 'Avatar 3' premieres — 828; 'Avengers: The Kang Dynasty' premieres — 959; Untitled 'Star Wars' movie premieres — 981; Another untitled 'Star Wars' movie premieres — 1,194; 'Avengers: Secret Wars' premieres — 1,333; 'Avatar 4' premieres — 2,289; 'Avatar 5' premieres — 2,652.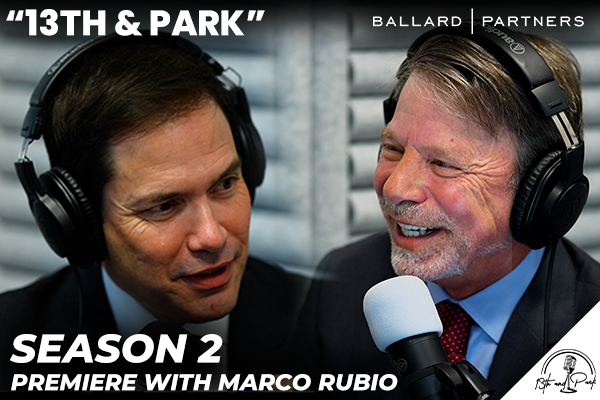 — TOP STORY —
"Florida health officials say most people shouldn't get new COVID shot, contradicting CDC" via Zac Anderson and John Kennedy of the Sarasota Herald-Tribune — Contradicting guidance from the Centers for Disease Control and Prevention, Florida Surgeon General Joseph Ladapo said that state health officials will recommend against anyone under the age of 65 getting the new COVID-19 vaccine boosters recently approved by the Food and Drug Administration.
The CDC is recommending everyone aged six months and older receive one new shot from Pfizer-BioNTech or Moderna. The CDC guidance says individuals 65 or older or who are moderately or severely immunocompromised can get two new shots.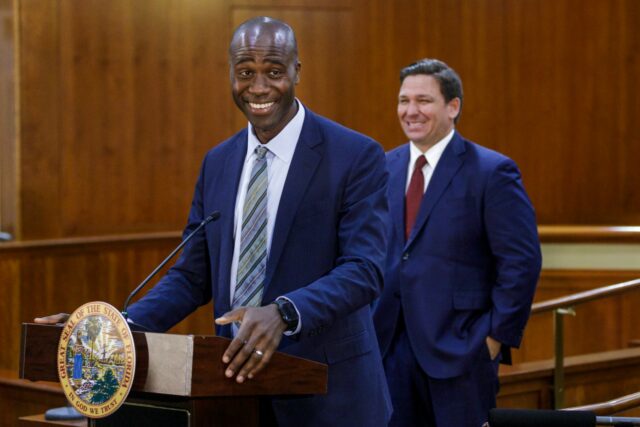 Ladapo announced the state's new vaccine guidance during a panel discussion with health professionals who were critical of the shoot. The pop-up roundtable was convened and moderated by Gov. DeSantis on the same day he is fundraising for his struggling presidential campaign in Greenwich, Connecticut.
In addition to Ladapo, the panel convened Wednesday by DeSantis included Stanford University Health Policy Professor Dr. Jay Bhattacharya, a prominent COVID contrarian who frequently has participated in events organized by the Governor and two other physicians.
The panelists raised several concerns about the new shots.
"At this point with the amount of immunity that's in the community … and the questions we have about safety and about effectiveness, but especially about safety, my judgment is that it's not a good decision for young people and for people who are not at high risk at this point in the pandemic," Ladapo said of getting an updated vaccine shot.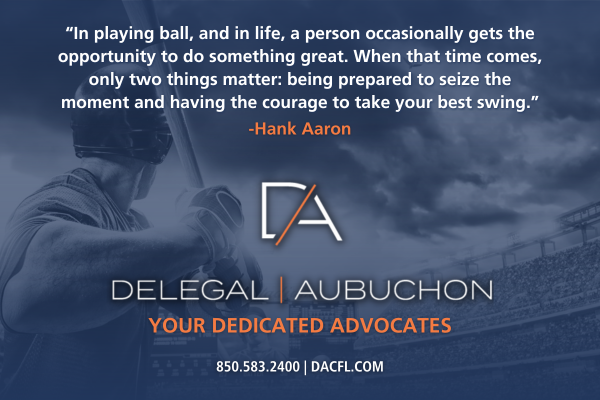 — THE TRAIL —
"Ron DeSantis-aligned super PAC Never Back Down knocks on 2 millionth door" via Paul Steinhauser of Fox News — According to the details, Never Back Down founder and former Virginia Attorney General Ken Cuccinelli knocked on the 2 millionth door Tuesday in New Hampshire, the state that holds the first Primary and second overall contest in the Republican presidential nominating calendar. The canvassing effort includes more than 355,000 doors knocked in Iowa, whose caucus leads off the Republican nominating calendar, more than 227,000 in New Hampshire and more than 676,000 in South Carolina, another early-voting state that holds the first Southern contest.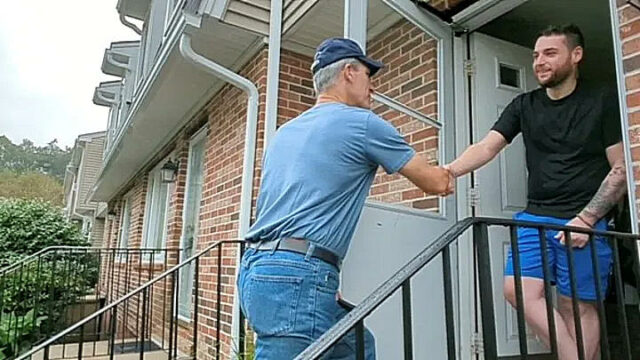 "DeSantis trails Donald Trump by 50 points in latest Quinnipiac national poll" via A.G. Gancarski of Florida Politics — Another day, another tough poll for the DeSantis presidential campaign. The latest from Quinnipiac shows DeSantis far behind Trump. In perhaps the most discouraging news, DeSantis has fallen 11 points further behind Trump than his August number. Trump is now at 62% support, 5 points up from the previous month. DeSantis, now at 12% support, is 6 points off the August mark. No other candidate has more than 6% support. In concerning news for those who seek a Trump alternative, most of Trump's support seems to be locked in.
"Poll: DeSantis in fourth place in South Carolina" via A.G. Gancarski of Florida Politics — New South Carolina polling shows fourth-place DeSantis with single-digit support. The Washington Post commissioned the survey of 506 Republicans, conducted between Sept. 7 and Sept. 11. It finds DeSantis at 9%, behind Trump (46%), former South Carolina Gov. Nikki Haley (18%) and U.S. Sen. Tim Scott (10%). No other candidate has more than 5% support. DeSantis is the top second choice, at 21%, followed by Haley (16%), Scott (15%), Vivek Ramaswamy (9%) and Trump (7%). DeSantis has said he's a "great candidate" for South Carolina and has suggested that despite still being Governor of a different state, he may sign a sublease in South Carolina to make the sale to the state's Republicans.
"DeSantis puts Trump's chances of winning post-conviction at 'close to zero'" via Mark Alfred of The Daily Beast — DeSantis took a crack at Trump's legal predicaments Thursday, musing in an interview with CBS News that it would be nearly impossible for the former President to be re-elected if he's convicted of a felony. "I think the chance of getting elected President after being convicted of a felony is as close to zero as you can get," DeSantis said.
"Live from New York, DeSantis riffs on Joe Biden's 9/11 travel" via A.G. Gancarski of Florida Politics — DeSantis is outside of Florida this week, where he is taking the President to task for his travel plans. DeSantis noted that he was in New York for a 9/11 commemoration, but that President Biden was elsewhere. "The reason I'm in New York is because I got invited to be at the 9/11 ceremony," DeSantis said. "My wife and I got to go, and we were looking at the names and they're telling stories," DeSantis said, before being interrupted by Sean Hannity saying, "Joe Biden was in Hanoi." "Yeah. And then he went to Alaska or something like that," DeSantis added. Biden went to Vietnam to boost ties with the nation, before stopping over in Anchorage, where he offered his own commemorative remarks.
"DeSantis escalates his rhetorical border war with Mexico" via Olivier Knox of The Washington Post — DeSantis isn't ruling out firing missiles into Mexico to try to take out cartels blamed for producing the lion's share of the fentanyl killing tens of thousands of Americans every year, a step that, without that country's consent, would be an act of war. Would you fire missiles into Mexico, CBS Evening News anchor Norah O'Donnell asked DeSantis, who has made belligerent statements about the cartels a centerpiece of his campaign for the 2024 Republican presidential nomination. "We would use all available," he began, then adjusted. "The tactics I think can be debated. If you have something you want to accomplish, people would brief you on the different ways to be able to do it, so that would be dependent on the situation."
"Down by 50+ points in Texas, Ron DeSantis slates campaign trip" via A.G. Gancarski of Florida Politics — DeSantis is headed to Texas next week, where he won't just fundraise but will also campaign in a state where the latest poll shows him more than 50 points behind Trump. The Governor plans to hold a presidential campaign event in Midland, best known as the childhood home of former President George W. Bush, on Sept. 20. The event will kick off at 10:15 a.m. Central time. The trip was set weeks ago for the Lone Star State, where the Governor will hold several fundraisers next week. On Sept. 22, DeSantis will be in Alamo Heights near San Antonio at a luncheon hosted by former U.S. Rep. Lamar Smith and current U.S. Rep. Chip Roy, per San Antonio Reports.
"DeSantis plans to detail energy policy on visit to oil-rich Texas" via Nancy Cook of Bloomberg — DeSantis plans to unveil a major proposal for energy policy at an event in Midland, Texas next Wednesday during a fundraising swing in the oil-rich state. DeSantis is expected to call for ramping up domestic energy production, including increased mining of natural gas, to combat rising inflation. DeSantis will promise to roll back Biden's green policies, many of which are embedded in the Inflation Reduction Act. The landmark Democratic law provided billions of dollars to address climate change and to transition the U.S. economy to electric vehicles and other green technology.
"Behind the scenes, DeSantis is making things worse for Kevin McCarthy" via Eugene Daniels of POLITICO — In the high-stakes fight that is threatening to shut down the federal government next month — and tear House Republicans apart — DeSantis is taking sides. The Florida Governor spent about 30 minutes on the phone with conservative U.S. Reps. Chip Roy of Texas, Thomas Massie of Kentucky and Bob Good of Virginia — leaders of the cadre that is pushing House Speaker McCarthy to embrace a shutdown if Democrats won't agree to hard-right policy demands. DeSantis' message, according to a person familiar with the call: "I got your back. Keep fighting." The call is the latest signal that DeSantis is working to insert himself into the spending fight on the Hill in a bid to elevate his standing among Republican Primary voters.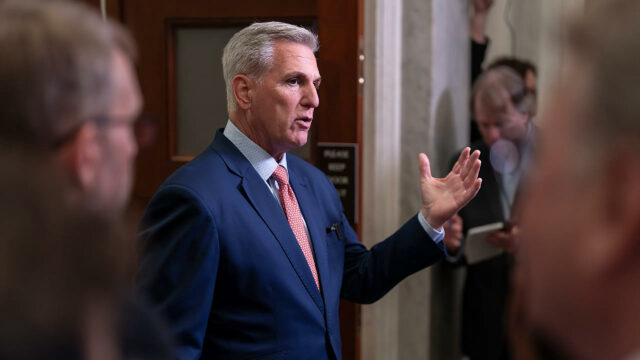 "DeSantis touts backing from faith leaders as he seeks to woo religious conservatives" via Will McDuffie of ABC News — DeSantis is ramping up his courtship of religious conservatives, announcing dozens of endorsements from pastors in crucial nominating states and making several faith-focused appearances this weekend as he campaigns for the Republican presidential nomination. DeSantis unveiled a "Faith and Family Coalition," which his campaign said consists of more than 70 faith leaders in Iowa, New Hampshire and South Carolina. This week while in New York, he met with several religious leaders, including a group of Orthodox Jews and Timothy Cardinal Dolan, the Roman Catholic archbishop of New York. This weekend in Washington, D.C., and Iowa, the Governor will also make faith the centerpiece of several appearances.
"DeSantis took undisclosed private flights and lodging through wealthy donors" via Isaac Arnsdorf and Josh Dawsey of The Washington Post — DeSantis took at least six undisclosed trips on private jets and accepted lodging and dining in late 2018, according to flight manifests, tracking data and other documents obtained by The Washington Post that reflect his proclivity for luxury travel and leisure time with wealthy donors. The trips came during the period between DeSantis' election and inauguration as Governor. On one, DeSantis traveled to the prestigious Augusta National Golf Club on a plane owned by Mori Hosseini, a major homebuilder who supplied a golf simulator in the Governor's Mansion and later benefited from $92 million in federal pandemic funding that the DeSantis administration steered to a highway interchange project he sought.
"DeSantis campaign on undisclosed flights report: 'more Trump-legacy media collusion'" via Miranda Nazzarro of The Hill — DeSantis' campaign is firing back on a report Thursday that DeSantis, as Governor-elect, took multiple undisclosed private flights, claiming it "sounds like more Trump-legacy media collusion." "This story sounds like more Trump-legacy media collusion following the recent intimate dinner between Trump campaign officials and national press," said Andrew Romeo, a communications director for the DeSantis campaign. "It's apparent the legacy media realizes that Ron DeSantis has the best chance to beat Joe Biden and the Democrats."
"DeSantis and Trump campaigns drawn into angry quarrel over private-jet story" via Martin Pengelly of The Guardian — The DeSantis spokesperson, Andrew Romeo, directed the paper to a former aide to DeSantis now a top adviser to Trump. "Additional questions regarding events, itineraries and documentation from almost five years ago should be directed to Susie Wiles, the staffer who oversaw such matters prior to her dismissal," Romeo said. Wiles, "deferred questions to the Trump campaign." Trump spokesperson Steven Cheung said "The DeSantis campaign's ridiculous statement doesn't even merit a response" but responded to it anyway. "Instead of pointing fingers and trying to place blame on others — as they have historically done — the DeSantises should take a good, hard look in the mirror to better understand why they chose to act unethically and sell access to their office."
"DeSantis rips Trump's 'pathetic' explanation of Anthony Fauci commendation" via A.G. Gancarski of Florida Politics — COVID-19 wars continue in the 2024 presidential race between DeSantis and Trump. During an interview on the Steve Deace Show, the Florida Governor lampooned the President's disavowal of a late-term presidential commendation he granted to Dr. Fauci. "Of course, he did give Fauci a presidential commendation on his last day in office. Megyn Kelly asked him about it," DeSantis said. "What was that? Was that the immaculate commendation that just happened to happen?" Kelly raised the Fauci commendation as a point of criticism Republicans have raised and asked Trump to answer for it. "Ah … I don't know who gave him the commendation," Trump told the talk show host Wednesday. "I really don't know who gave him the commendation."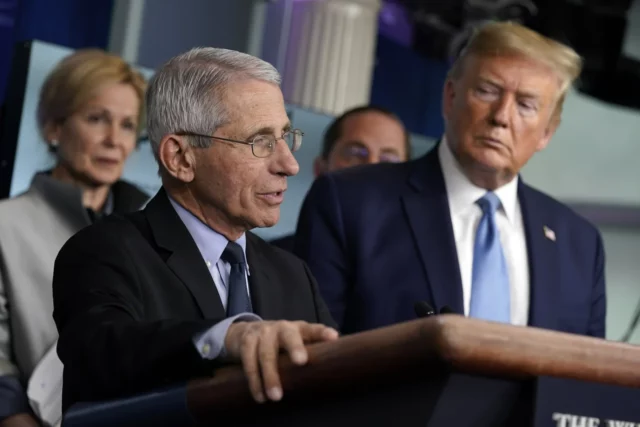 "DeSantis slates Northeast Florida fundraisers for Monday" via A.G. Gancarski of Florida Politics — DeSantis is planning a number of fundraisers in the Jacksonville area Monday, returning to his home turf to reconnect with longtime allies and reliable donors alike. The swing starts off Monday in Green Cove Springs, where former Rep. Travis Cummings and current legislative candidate Judson Sapp are among the hosts for a breakfast event. Cummings was one of his early endorsers during the Governor's Primary campaign back in 2018. That event starts with a 9:30 a.m. VIP reception followed by a general reception at 10 a.m. The VIP event costs $10,000 for a couple or $5,000 for an individual, while the general reception is half that contribution level. Location is available with an RSVP to [email protected].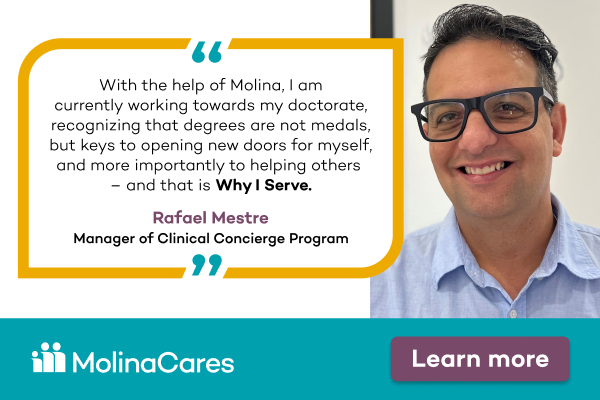 — MORE 2024 —
"Trump has large lead over Nikki Haley, other Republicans in South Carolina, poll finds" via Scott Clement, Dan Balz and Emily Guskin of The Washington Post — South Carolina Republican voters favor Trump over his field of rivals for their party's presidential nomination by more than 2 to 1, with Trump's support in the state buoyed by those who oppose legal abortion, are concerned about anti-White discrimination and believe the 2020 Election was stolen. The poll finds 46% of potential Republican Primary voters in South Carolina support Trump at this early stage of the campaign. Haley, who served as United Nations ambassador in Trump's administration, stands in second place at 18%, triple her support in national polls following last month's GOP debate.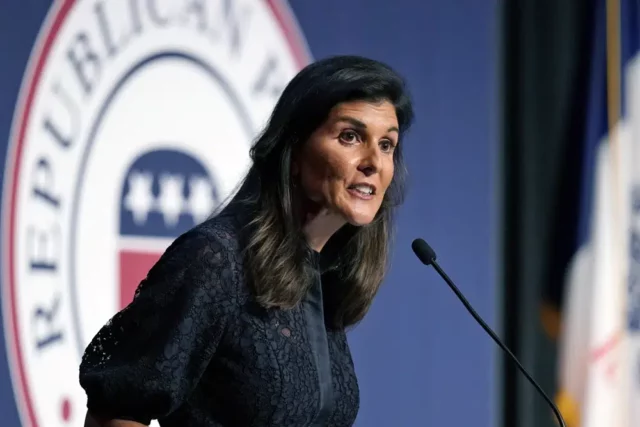 "Vivek Ramaswamy's plan to eliminate the FBI without Congress" via Shelby Talcott of Semafor — Ramaswamy plans to shut down five federal agencies by bypassing Congress and using executive authority should he take office in 2024. Ramaswamy said he plans to shutter the FBI, ATF, U.S. Department of Education, the Nuclear Regulatory Commission, and the USDA's Food and Nutrition Services. He will fully unveil his "legal and constitutional basis" for the plan later today during a speech at the America First Policy Institute. "Do you want incremental reform?" Ramaswamy said he planned to ask voters. "Or do you want a quantum leap in reviving the ideals of the American Revolution?"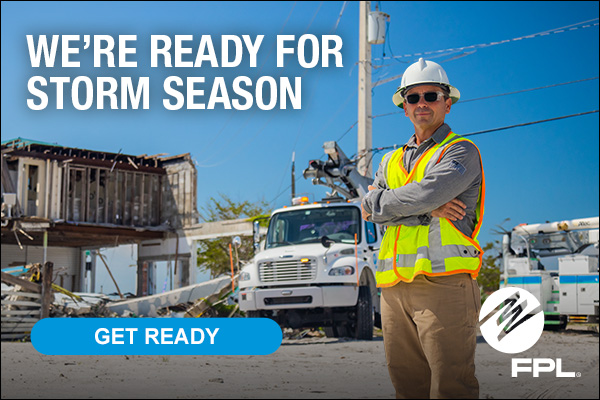 — EPILOGUE TRUMP —
"Judge severs Trump's Georgia election interference case, and 16 others, from trial starting in October" via Olivia Rubin, Peter Charalambous and Lucien Bruggeman of ABC News — The judge overseeing the Georgia election interference case has severed the case, ordering 17 defendants — including Trump — will not be tried alongside speedy trial defendants Kenneth Chesebro and Sidney Powell on Oct. 23. In a blow to prosecutors, Judge Scott McAfee said severing the remaining 17 defendants was "a procedural and logistical inevitability," and did not rule out the possibility that "additional divisions" may be required later. The judge, however, said that any defendant who does not waive their right to a speedy trial before Oct. 23 will "immediately" join the trial. Trump has already waived his speedy trial rights. Fulton County District Attorney Fani Willis had been seeking to have all 19 defendants in the case stand trial together, arguing that multiple trials would create an "enormous strain" on the court. McAfee last week ordered Chesebro and Powell to be tried on Oct. 23 after they filed speedy trial requests.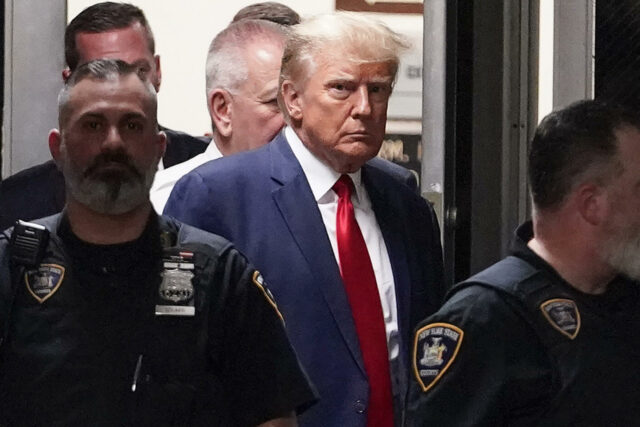 "In Georgia, Trump's latest indictment deepens a GOP divide" via Stephen Fowler of NPR — When prosecutors filed a sweeping racketeering indictment against Trump and others for efforts to overturn the 2020 Election in Georgia, it didn't take long for Republicans to denounce the charges and demand action. Within a few days, a push to have Georgia lawmakers call a Special Legislative Session emerged from the pro-Trump right, seeking to strip funding from Willis' office, open an impeachment inquiry and find other ways to reprimand Willis, a Democrat. The efforts appear to be going nowhere, but they've amplified a divide within Georgia Republicans.
"Trump has been privately encouraging GOP lawmakers to impeach Biden" via Jonathan Swan, Maggie Haberman and Alyce McFadden of The New York Times — On a sweeping patio overlooking the golf course at his private club in Bedminster, New Jersey, Trump dined Sunday night with a close political ally, Marjorie Taylor Greene. It was a chance for the former President to catch up with the hard-right Georgia congresswoman. But over halibut and Diet Cokes, Greene brought up an issue of considerable interest to Trump — the push by House Republicans to impeach his likely opponent in next year's election. "I did brief him on the strategy that I want to see laid out with impeachment," Greene said in a brief phone interview. Trump's dinner with Greene came just two nights before McCarthy announced his decision on Tuesday to order the opening of an impeachment inquiry into Biden, under intense pressure from his right flank.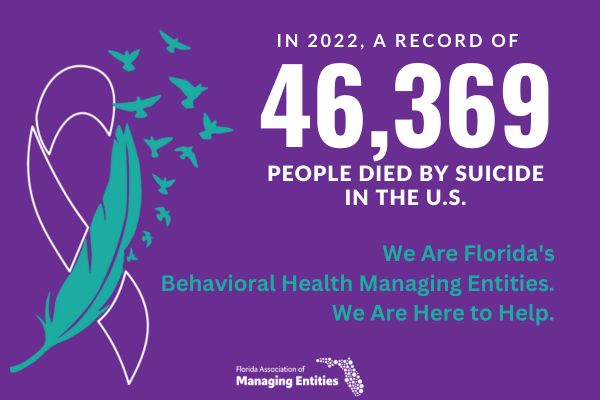 — DOWN BALLOT —
"Don Gaetz considering Florida Senate run" via Rick Outzen of Rick's Blog — Gaetz will decide whether to run for the Florida Senate District 1 seat after meeting with his family in the next few days. Gaetz served in the Senate from 2006-2016 and as its president for the last two years before he termed out. Doug Broxson holds the seat, but he will term out next year. Currently, Frank White, a former state representative, is considered the front-runner to replace Broxson. "You ask any politician past or present, and they'll love to tell you that their phone is ringing off the hook and people want 'em to run. And sometimes that's true," joked Gaetz. "Most often, it's probably an exaggeration, but for some reason, maybe it's because people like to torture me. I have gotten a lot of unsolicited requests from people in Northwest Florida and around the state to consider running for the Senate," he said.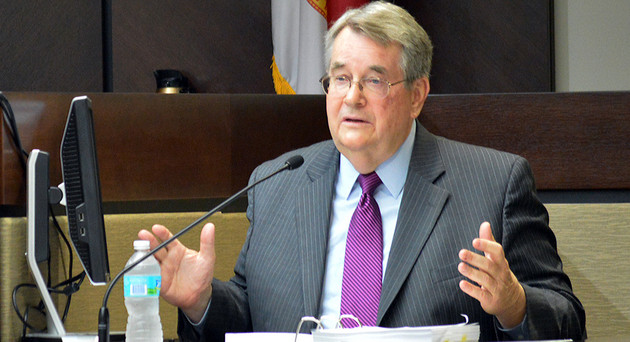 "5 Palm Beach lawmakers endorse 'pragmatic problem solver' Rachelle Litt for HD 94" via Jesse Scheckner of Florida Politics — Former Palm Beach Gardens Mayor Rachelle Litt's run at the seat representing House District 94 just got a boost from five sitting state and federal lawmakers. Five fellow Democratic women from Palm Beach County, U.S. Rep. Lois Frankel, state Sens. Lori Berman and Tina Polsky, and state Reps. Kelly Skidmore and Katherine Waldron are all now backing Litt for HD 94. "Rachelle is a pragmatic problem solver ready to tackle the multitude of issues facing Floridians, from protecting reproductive freedom to the high cost of insurance," Frankel said in a statement. Berman cited Litt's commitment to advocating for women and girls, including her priority to codify abortion rights into law, address workplace discrimination and fight domestic abuse as factoring heavily into her endorsement.
"SAVE Action PAC endorses Joe Saunders for HD 106" via Jesse Scheckner of Florida Politics — A Miami-based nonprofit dedicated to advocating for LGBTQ protections and equality is backing former state Rep. Saunders for House District 106. In its most recent newsletter, SAVE announced that its electoral arm, SAVE Action PAC, is throwing its support behind Saunders' bid to flip HD 106 blue next year. "Save Action PC is proud to endorse former state Rep. Joe Saunders," SAVE personnel wrote. "Saunders is a strong champion for the LGBTQ community with a proven track record of unwavering dedication in the fight for freedom and equality. Joe is the public servant we need to protect our rights and our community in the Florida House."
"Sierra Club endorses Daniella Levine Cava for re-election as Miami-Dade Mayor" via Jesse Scheckner of Florida Politics — A local chapter of the eco-focused Sierra Club wants to see Levine Cava serve a second term as Miami-Dade Mayor. As it did in January 2020 during her first run at the county's top elected office, the Sierra Club Miami Group is again throwing its support behind Levine Cava. "As an environmental champion, she has a proven track record of taking decisive action to safeguard and conserve our precious ecosystem while simultaneously preparing us for the challenges of the future," the group's president, Noel Cleland, said in a statement. "Miami-Dade is on the front lines of climate change, but under Mayor Levine Cava's leadership, we have become an international leader in climate action and innovation. With our Mayor's unwavering commitment to environmental stewardship, we are eager to support her re-election and continue making progress together."
"Buddy Dyer faces multiple opponents as he vies for 6th term" via Jacob Ogles of Florida Politics — Dyer wants a sixth term in charge of Central Florida's most prominent city. But a few opponents qualified to challenge his re-election. Former City Council member Sam Ings qualified to challenge Dyer. So did Tony Vargas, owner of The Healthy Human personal training studio. And Steve Dixon, a former Republican state Senate candidate, also qualified just ahead of a Thursday deadline. The field will face off in a Nov. 7 election. A runoff has been scheduled if needed for Dec. 5. Dyer, the longest serving Mayor in city history, expressed confidence he will win re-election. "I'm just as excited today to have the opportunity to enter into another term as Mayor as I was the first day I took office in 2003," Dyer said.
"Bruce Rector to run for Clearwater Mayor" via Peter Schorsch of Florida Politics — Rector plans to run for Clearwater Mayor. Rector previously ran unsuccessfully for Clearwater City Council in 2020. Rector will run to replace Interim Mayor Brian Aungst Sr., who was appointed earlier this year following the abrupt resignation of former Mayor Frank Hibbard. While Rector didn't find success in 2020, he's lining up plenty of support for the 2024 Mayor's race to make a go of his campaign. Rector announced support from more than a dozen local leaders, including Aungst, who won't seek the Mayor's job on a permanent basis.
"Embattled Broward Sheriff announces 2024 re-election bid" via Anne Geggis of Florida Politics — Embattled Broward County Sheriff Gregory Tony has announced a bid for his re-election to a second complete term leading the largest fully accredited Sheriff's Office in the nation. DeSantis appointed Tony to oversee the 5,800-employee office in 2019. But Tony has been under fire, and the focus of a state ethics case, since it came out that he did not disclose a juvenile arrest and other omissions at the time he was being selected for the Sheriff's position, as well as when he applied for a job at the Coral Springs Police Department. The case has been put on hold and was declared at an impasse in May. But Tony is ready to submit to voters' judgment in 2024.
"Bakari Burns faces challenge from Rufus Hawkins for his Orlando Commission seat" via Jacob Ogles of Florida Politics — Burns feels good about what he accomplished in his first term. Now he must make the case to voters and faces a challenge from Hawkins. Burns has not met with his opponent. But he feels confident voters will see his first term as a success. Even amid intense disruptions courtesy of the COVID-19 pandemic, Burns counts accomplishments in his first four years of office. "It's hard for me to point to just one accomplishment," Burns said. The first-term Commissioner won election in 2019 after defeating former Sen. Gary Siplin in a runoff election for the District 6 seat.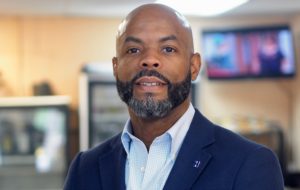 "Patty Sheehan faces Katie Koch, Randy Ross in re-election bid" via Jacob Ogles of Florida Politics — Sheehan will face two opponents as she seeks another term on the Orlando City Council. Business executive Koch and political consultant Ross both qualified to run for Sheehan's District 4 seat. The three candidates will face off in a Nov. 7 election, with a runoff scheduled, if necessary, on Dec. 5. Sheehan, the longest-serving member of the Orlando City Council, said she's ready for the election. "I always run hard," said Sheehan, who first won election in 2000. "I'll be knocking on doors and will do what I've got to do."
"Florida groups push to get abortion rights into state's constitution" via Steven Lemongello of the Orlando Sentinel — Abortion rights groups are working to get a referendum on the 2024 ballot that would enshrine access to abortion in the Florida Constitution, a measure designed to sidestep Republican control of the issue in Tallahassee. Recent votes in Republican-leaning states have shown that there are sizable majorities who will back abortion rights if they are put to a vote of the people. But more money needs to be raised, and time is running out if the Florida activists want to get the nearly 900,000 valid signatures needed by the Feb. 1 deadline. And all the while, a conservative state Supreme Court could torpedo the campaign at any time. "The Florida Legislature has not made it easy for groups to qualify measures for the ballot," said Daniel Smith, the political science Chair at the University of Florida. "And that is quite intentional."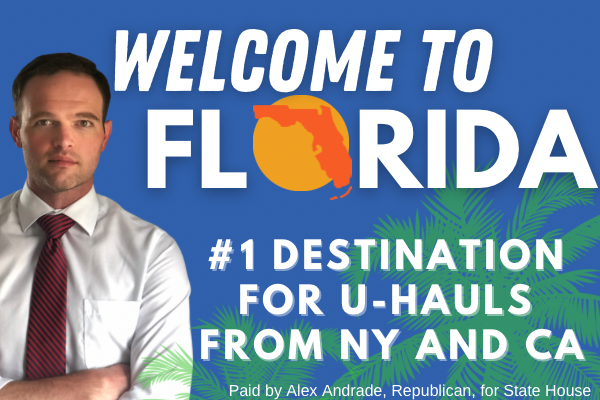 — DESANTISY LAND —
"DeSantis contradicts own abortion law to claim woman will not be criminalized" via Ed Pilkington of The Guardian — DeSantis has contradicted the wording of the six-week abortion ban that he himself signed into law in April, insisting that women who terminate their pregnancies will not be criminalized under the prohibition. DeSantis said women would not be liable for fines and imprisonment under the ban. Only doctors who perform abortions would be targeted. "We have no criminal penalty. The penalties are for the physician," he said.
"DeSantis pressing Congressional GOP hard-liners to hold firm on shutdown threat" via Aneeta Mathur-Ashton of The Messenger — DeSantis has waded into House waters after apparently siding with House members leading the charge to get Speaker McCarthy to embrace a potential government shutdown. DeSantis spent 30 minutes on the phone on Wednesday with GOP Reps. Chip Roy, Thomas Massie, and Bob Good, all leaders in the push for McCarthy not to cave to Democratic demands on a government spending bill. A person familiar with the call said DeSantis' message to the representatives was "I got your back. Keep fighting."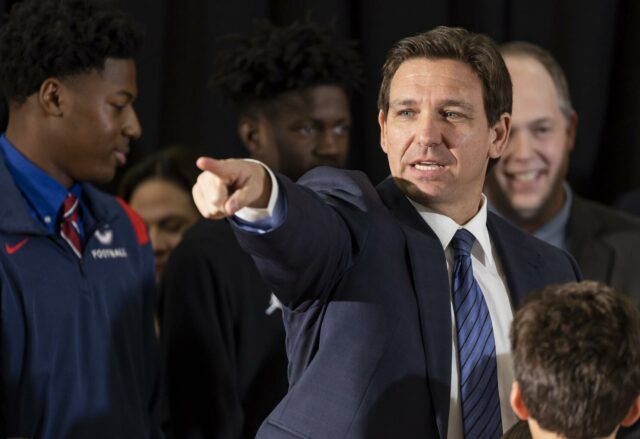 "MSNBC Films, Trevor Noah set documentary on DeSantis and the transport of migrants to Martha's Vineyard" via Kimberly Nordyke of The Hollywood Reporter — Martha's Vineyard v. DeSantis, which is executive produced by Noah, is set to premiere next month on MSNBC and Peacock. The doc looks at the incident in September 2022 when the DeSantis administration rounded up 49 Venezuelan asylum-seekers in San Antonio, Texas, and flew them by private plane to Massachusetts. The migrants have said that they were promised shelter, work, food and money in the form of a card once they arrived, but that turned out not to be true.
"DeSantis-backed billboards woo Chicago cops" via A.G. Gancarski of Florida Politics — The state of Florida is launching an ad campaign targeting law enforcement officers in Chicagoland. Billboards will be erected in Chicago and surrounding areas promoting the Florida Law Enforcement Recruitment Bonus Payment Program, which could put $5,000 in the pockets of cops looking to relocate to the Sunshine State. Why Chicago? Illinois Gov. J.B. Pritzker signed legislation making it easier for immigrants to become police officers there. HB 3751 stipulates "that an individual against whom immigration action has been deferred by the U.S. Citizenship and Immigration Services under the federal Deferred Action for Childhood Arrivals (DACA) process is allowed to apply for the position of police officer, deputy sheriff, or special policeman" beginning next year.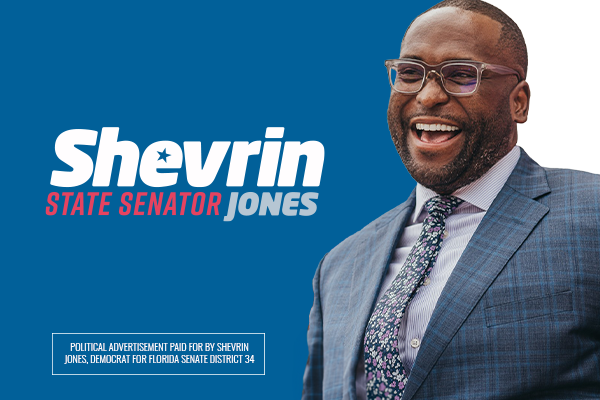 — STATEWIDE —
"Florida changes due date of political ideology surveys to nearly 2 million in state colleges, universities" via Fresh Take Florida — After only one year, Florida changed the reporting date of its highly controversial statewide survey required under a new state law compelling public colleges and universities to annually ask students and faculty to identify political bias in college classrooms. The Executive Vice Chancellor of the Florida College System, Clifford Humphrey, confirmed a new law that changes the mandatory "intellectual freedom and viewpoint diversity" surveys with an updated reporting deadline of Dec. 31, 2024. DeSantis and Florida lawmakers ordered annual surveys of nearly 2 million students, faculty and staff across 12 universities and 28 colleges statewide as part of a new law in 2021, amid concerns about what they worried was anti-conservative sentiment on college and university campuses.
"Latest fuel-theft arrest signals austerity from Wilton Simpson's Office" via Danny McAuliffe of Florida Politics — Agriculture Commissioner Simpson hasn't hesitated in enforcing a new criminal penalty targeting gas theft. The Republican Cabinet member highlighted the latest arrest under the new law in a news release. The arrest marks the latest installment of what's becoming a heavy pattern of enforcement of a new law that made fuel theft and possession of related apparatuses a third-degree felony in the Sunshine State. Simpson said that his office, the Florida Department of Agriculture and Consumer Services (FDACS), is nabbing criminals who "brazenly" steal from and defraud businesses. "We will continue to work collaboratively with our law enforcement and fuel retail partners to combat organized retail fuel theft rings, which are hurting Florida's businesses and consumers," he added.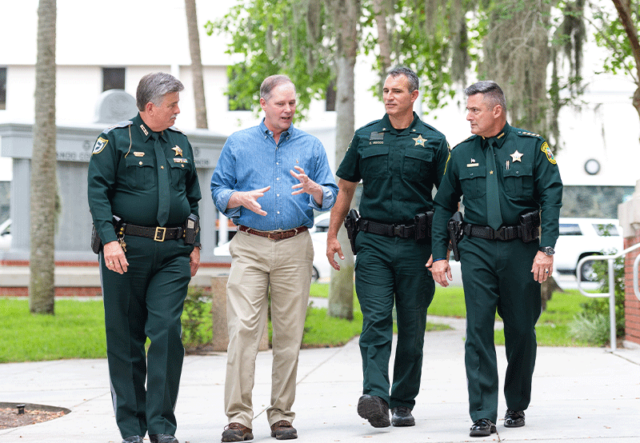 "Ed Hooper wants to tax electric, hybrid vehicles — but not golf carts" via Danny McAuliffe of Florida Politics — A carefully crafted bill would erase some of the economic benefits of opting for green transport in Florida without disturbing golf-carting populations in places like The Villages. Sen. Hooper recently filed a bill (SB 28) that would impose extra license costs for drivers of electric and hybrid vehicles. But the Clearwater Republican's bill appears to make a special exception for golf carts, a staple vessel for Floridians on and off the links. The bill provides for an additional license tax for drivers of electric and hybrid vehicles. The proposed tax for fully electric drivers is $200 annually until 2029, when it ramps up to $250 per year. The tax for hybrid owners is $50 per year, increasing to $100 in 2029.
"Criminal justice bills take hard stance on drinking and driving, softer approach to wrongful incarceration" via Danny McAuliffe of Florida Politics — A Tampa lawmaker recently filed legislation that gives and takes in the criminal justice space, reflecting an early start to the tit-for-tat lawmaking process. Rep. Traci Koster is sponsoring a bill (HB 37) that eases some barriers for wrongfully incarcerated persons seeking compensation. On the other hand, it removes standing for family members of a deceased, formerly incarcerated person. That means, under the bill, a family cannot petition the state on behalf of the deceased. The Bay Area lawmaker is also sponsoring legislation (HB 39) that increases penalties for refusing a Breathalyzer test. The bill would require those who refuse testing to place an ignition interlock Breathalyzer system in their vehicle for one year after the refusal.
"Neo-Nazis gloat as Florida becomes a magnet for hate" via Tim Dickinson of Rolling Stone — Neo-Nazis have been ecstatic in the wake of their headline-grabbing action outside Orlando earlier this month. White nationalists with handles like "Dietrich," "Red Pill," and "Scotty Big Balls" greeted each other with shouts of "Hail victory!" on a Sept. 10 Telegram livestream. Echoing the sentiments of many participants, "Combat Carl" told listeners it was "probably the best weekend of my life." Florida has in recent weeks been something of a magnet for hate, amid burgeoning neo-Nazi activity nationally. The dark rhetoric about hanging Jews followed just a weekend after the mass killing in Jacksonville, Florida, where the shooter, who scrawled a swastika on his AR-15 style rifle, murdered three Black victims at a Dollar General, before killing himself.
"Proposed boating bill would change license scheme, require insurance for alcohol offenders" via Danny McAuliffe of Florida Politics — A South Florida lawmaker has boating safety in her crosshairs for the 2024 Legislative Session. Sen. Ileana Garcia recently filed a bill (SB 30) that would require all Florida boaters to carry proof of boater safety training. It also adds penalties for those who boat under the influence. Florida law now only requires boaters born after 1988 to carry a so-called boater-safety ID, issued by the Florida Fish & Wildlife Conservation Commission upon completion of an approved course. The proposed bill would apply that requirement to all Floridians regardless of age.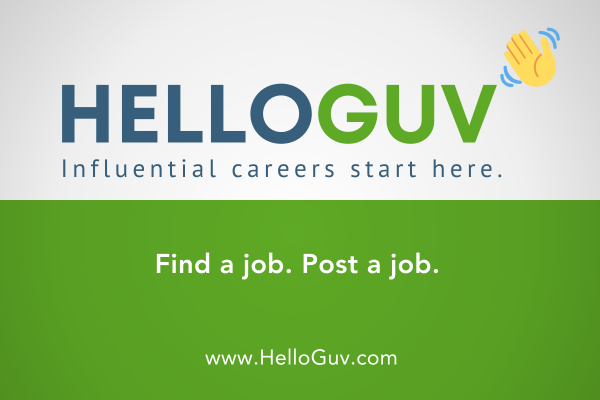 — D. C. MATTERS —
"Hunter Biden indicted on federal firearms charges in long-running probe weeks after plea deal failed" via The Associated Press — Biden was indicted Thursday on federal firearms charges, the latest and weightiest step yet in a long-running investigation into the President's son. Biden is accused of lying about his drug use when he bought a firearm in October 2018, a period when he has acknowledged struggling with addiction to crack cocaine, according to the indictment filed in federal court in Delaware. Biden's son has also been under investigation for his business dealings. The special counsel overseeing the case has indicated that charges of failure to pay taxes on time could be filed in Washington or in California, where he lives.
"McCarthy dares GOP detractors to 'file the f—ing motion' if they want to remove him" via Julie Tsirkin, Rebecca Kaplan and Sahil Kapur of NBC News — Frustration boiled over in a closed-door House GOP meeting Thursday morning when McCarthy all but dared his detractors to file the "motion to vacate" the Speaker's Chair and try to remove him. In the meeting, McCarthy told House Republicans, "If you want to file a motion to vacate, then file the f—ing motion." It was a nod to members including Rep. Matt Gaetz and others who are threatening to force him out of the speakership if he doesn't comply with their demands, like putting certain bills on the floor and not passing a stopgap bill to prevent a government shutdown at the end of the month.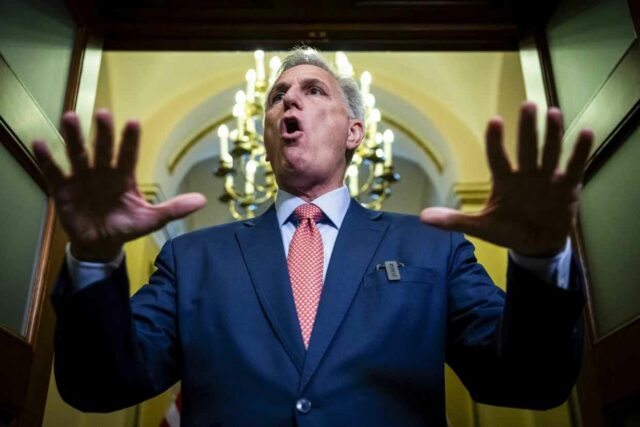 "Volodymyr Zelenskyy is expected to visit Washington as Congress is debating $24 billion in aid for Ukraine" via Stephen Groves, Lisa Mascaro and Matthew Lee of The Associated Press — Zelenskyy is expected at the White House and on Capitol Hill next week as he visits the U.S. during the United Nations General Assembly. Zelenskyy's trip comes as Congress is debating Biden's request to provide as much as $24 billion in military and humanitarian aid for Ukraine as it fights the Russian invasion. An administration official, speaking on condition of anonymity to discuss the sensitive visit, said Zelenskyy will meet with Biden at the White House next Thursday. The trip to the Capitol was confirmed by two congressional aides granted anonymity to discuss the plans.
"Republican demands Congress vote on Pentagon abortion policy: 'We are not a communist country'" via Martin Pengelly of The Guardian — Defending his blocking promotions that has left hundreds of military officers in limbo and the U.S. Army, Navy and Marines without Senate-confirmed leaders, the Alabama Republican Tommy Tuberville demanded a congressional vote on Pentagon abortion policy. He added: "We are not a communist country." In return, one Democrat invoked a Republican President revered for standing up to communism, and said Ronald Reagan was "rolling in his grave." The policy offers aid to service members and dependents forced to travel for abortions because they are based in a state that restricts it, as many Republican-run states have since the U.S. Supreme Court removed the right last year.
—"How Mitt Romney's decision to leave the Senate could affect Congress" via NBC News
—"Uvalde parents return to D.C. to press Congress on guns" via Billy Tucker of The Washington Post
"Elon Musk warns of 'civilizational risk' posed by AI in meeting with tech CEOs and Senators" via Scott Wong, Frank Thorp V, Ryan Nobles and Liz Brown-Kaiser of NBC News — Musk warned Senators in a private gathering on Capitol Hill on Wednesday that artificial intelligence poses a "civilizational risk" to governments and societies. Musk made his remarks at a first-of-its-kind closed-door summit on AI featuring a who's who of Big Tech titans, who also included Mark Zuckerberg, Bill Gates, Sundar Pichai and Sam Altman. All 100 Senators were invited, though not all attended. As he left the Capitol after several hours, Musk called the gathering "historic." He also endorsed the idea of a new federal agency to oversee AI and repeated his warning that artificial intelligence poses a tremendous danger.
"Democrats push to extend child care grant program" via Samantha Dietel of Florida Phoenix — Congressional Democrats introduced a bill Wednesday to extend funding for five years for a pandemic-era child care subsidy program set to expire at the end of the month. The legislation would extend the child care stabilization grant program, which Congress established in 2021 to help child care providers meet additional costs during the pandemic. The bill would provide $16 billion in mandatory funding each year for the next five years. Congress initially provided $24 billion for the program as part of Democrats' massive COVID-19 relief bill in 2021. Sen. Patty Murray joined by congressional colleagues, child care providers and advocates, called on Congress to act before this "lifeline" is cut off Sept. 30, noting its economywide impact.
"Time magazine names Anna Paulina Luna to list of rising leaders" via Jacob Ogles of Florida Politics — U.S. Rep. Luna debuted on the publication's TIME 100 Next alongside several civic leaders within her generation. The list, a forward-looking companion to the widely recognized TIME 100 list of the world's top influence wielders, aims to reflect "what society's future and future leaders will look like." It was first launched in 2019. TIME staff writer Eric Cortellessa, who covers Congress and national politics for the publication, wrote a short blurb explaining Luca's inclusion. He wrote a full-length feature on Luna earlier this year. "The charismatic Florida freshman is on a mission to disrupt the governing class," he wrote.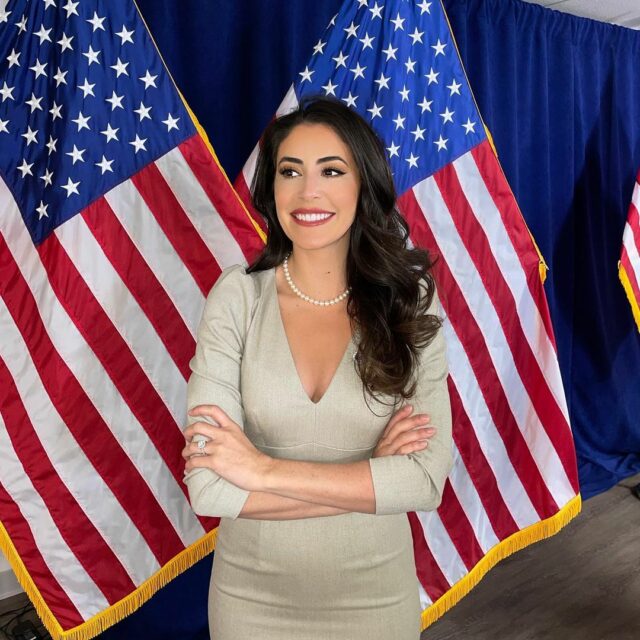 "NCAA rebuffs Florida congressional request on Darrell Jackson's behalf" via Jacob Ogles of Florida Politics — A letter from Florida's congressional contingent won't sway an NCAA decision to sideline a Florida State football player. NCAA President Charlie Baker said rules require defensive tackle Darrell Jackson, Jr. to sit out a season after a second university transfer. U.S. Reps. Neal Dunn and Michael Waltz led a bipartisan letter to the NCAA asking the organization to make an exception because Jackson changed schools to be closer to his ailing mother. But a letter in response makes clear the athletic authority won't grant a waiver.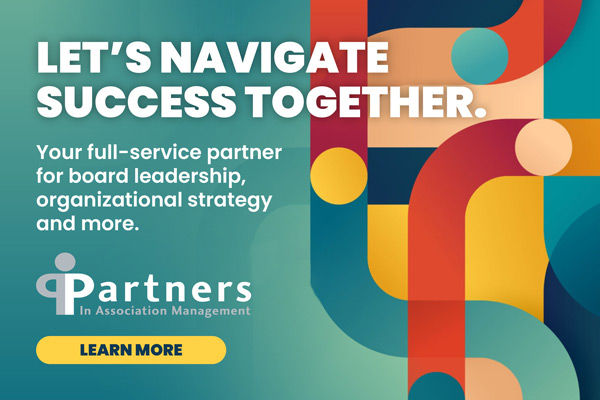 — LOCAL: S. FL —
"Miami Commissioner Alex Díaz de la Portilla arrested on bribery, money laundering charges" via Joey Flechas, Sarah Blaskey, Tess Riski, Charles Rabin, Jay Weaver and Raisa Habersham of the Miami Herald — Díaz de la Portilla was arrested Thursday on a host of corruption charges that include bribery and money laundering. Agents arrested Díaz de la Portilla and William "Bill" Riley Jr., an attorney and lobbyist who investigators say conspired in a scheme to launder $245,000 in political contributions in exchange for the Commissioner's support on a plan to build a sports complex in the city of Miami. The sports complex to which the law enforcement agency was referring was not immediately clear. Riley controlled a bank account in the name of a Delaware-based corporation that laundered the donations.
"Fabián Basabe served with battery, defamation lawsuit" via Jesse Scheckner of Florida Politics — One day after Rep. Basabe publicly complained he was still waiting to be served a battery and defamation lawsuit filed against him in July, the Miami Beach lawmaker said he has at last received the court document. "Following my public demand for long overdue service with regard to this frivolous lawsuit against me, I was finally served," Basabe said in a statement. He credited Florida Politics' prior reporting for helping to move the matter along but criticized its portrayal of events.
"DeSantis appoints fundraiser, donor Yaffa Popack to FIU Board of Trustees" via Jesse Scheckner of Florida Politics — DeSantis has named Popack, a Miami Beach-based real estate investor who last year co-hosted a major fundraiser for the Governor, to the Florida International University (FIU) Board of Trustees. The 13-member Board is responsible for developing policies, implementing education programs, conducting performance evaluations and overseeing compliance with state standards. Its members include six Governor appointees, five appointees by the Board of Governors of the State University System of Florida, and the Faculty Senate Chair and president of FIU's Student Government Association. All trustees except the faculty and student government members serve staggered, five-year terms.
—"Gayle Harrell elected Chair of the Palm Beach County delegation" via Anne Geggis of Florida Politics
"Broward College President abruptly resigns. Board delays decision after community speaks out" via Sommer Brugal of the Miami Herald — Broward College President Gregory Adam Haile abruptly resigned from his position Wednesday evening, joining the growing list of Florida college and university leaders who have left their post in the last year after DeSantis appointed conservative board members. But during an emergency meeting Thursday morning, where the Board of Trustees was expected to announce an acting President, the trustees in a surprise move instead agreed to hold off on accepting or rejecting Haile's resignation. Like many of the community members who spoke, board members said they were shocked to learn of Haile's resignation and needed to understand more about his decision to leave before determining what action they should take.
"Divided Coral Gables Commission votes against moving elections from April to November" via Tess Riski of the Miami Herald — The Coral Gables City Commission voted down a proposal from Vice Mayor Rhonda Anderson to move the city's elections from April to November, a change she said would boost voter participation in local politics. The proposal, which if adopted would have also reduced the terms of the Mayor and Commissioners by four months, was shot down by a 3-2 vote. Newly elected Commissioners Melissa Castro and Ariel Fernandez joined Kirk Menendez in voting against the move. On the losing side, Anderson had strong support from Mayor Vince Lago, who recently filed paperwork to run for a third two-year term.
"Miami Beach considers ways to fight against the Clevelander's affordable housing plan" via Aaron Liebowitz of the Miami Herald — Miami Beach officials are considering far-reaching measures to fight the effects of a new law designed to encourage affordable housing, including the possibility of suing the state of Florida and a proposal to reduce allowable building heights in much of South Beach. The idea is to counteract a controversial new proposal by the owners of the Clevelander Hotel and Bar on Ocean Drive and any future projects built under Florida's Live Local Act, which allows developers who set aside 40% of units for affordable or workforce housing to build as tall as local regulations allow within 1 mile of their projects.
"128 books under review in Indian River County school libraries; some already removed" via Colleen Wixon of Treasure Coast Newspapers — Another 128 school library books here are being reviewed — and will be permanently removed if found to have sexual content, district officials told the School Board this week. All the books stem from continuing challenges by the local chapter of Moms for Liberty, a conservative political group, over the past two years. "That puts us in a good place of adhering to what is in state law and making sure that of the 100,000 books we have, they all are aligned with state law," school Superintendent David Moore told the board, referring to the latest efforts to review challenged books for sexual content.
"Port St. Lucie residents frustrated by tax increases despite City Council cutting tax rate" via Wicker Perlis of Treasure Coast Newspapers — Property taxes likely are going up for most Port St. Lucie residents, and many are unhappy about it. Residents voiced their anger to the City Council, in what Mayor Shannon Martin said was the most significant show of citizen participation she has seen in her more than a decade on the Council. "All of you being here, it makes me really happy. I know you're not happy, but I'm happy because this is the most participation seen at a Council meeting in I don't know how long," Martin said. The Council meeting on the budget, scheduled to last 30 minutes, ended up running for more than three hours.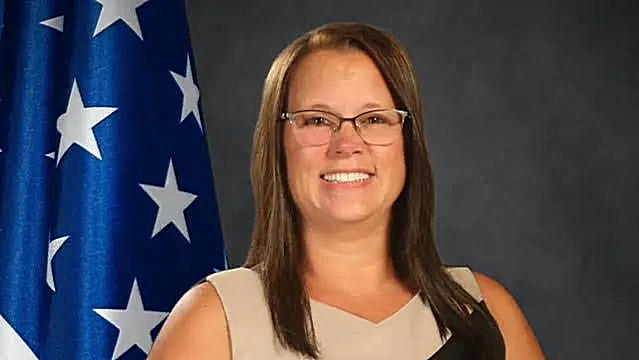 "This home improvement program has drawn complaints, scrutiny. Miami-Dade might crack down" via Alex Harris of the Miami Herald — Miami-Dade is considering cracking down on a heavily advertised home improvement funding program that has drawn hundreds of consumer complaints across the state and been the target of lawsuits and federal scrutiny. The Property Assessed Clean Energy program, or PACE, offers property owners an opportunity to pay for big-ticket housing items such as new roofs or impact windows without running a credit check or, in some cases, putting any money down. Instead, users put their homes up as collateral, for an annual fee that's collected as part of their property tax bill.
"Miami-Dade may install cash-to-card kiosks at county facilities" via Jesse Scheckner of Florida Politics — They've been a staple at arcade venues like Dave & Busters and GameTime for years. Now Miami-Dade is looking at installing them at county facilities that don't accept paper or coin currency. Commissioners next month will vote on a resolution that if approved Oct. 3, would direct the county administration to determine how feasible it would be to install cash-to-card kiosks or similar devices at those locations. The item's sponsor, René García, noted that the Kaseya Center, where the Miami Heat play, already uses machines to convert cash into plastic. But other county-owned locations don't have such accommodations, he said, citing American Airlines' refusal to accept cash at Miami International Airport since 2018 as an example.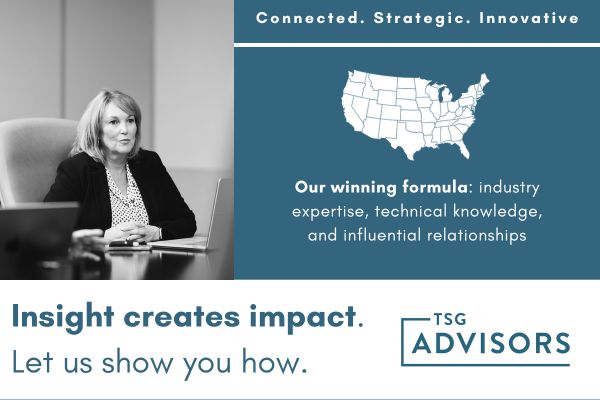 — LOCAL: C. FL —
"Orlando City Commissioner Regina Hill was arrested in Alabama last year, records show" via Ryan Gillespie of the Orlando Sentinel — Orlando City Commissioner Hill was arrested last year in Birmingham on misdemeanor charges of public intoxication and disorderly conduct, records show. The Commissioner told the Orlando Sentinel that the charges were dropped but wouldn't say what happened the night of her arrest last June. "It was an unfortunate incident, which I've been exonerated from, and all charges have been cleared," she said. "There's no need to go any further into that." Records show she was booked into jail by the Birmingham Police Department at 5:22 p.m. on June 19, 2022, and was released on bond at 11:01 p.m. She paid a $800 bond.
"Neo-Nazi arrested in June antisemitic I-4 banner drop, FDLE says" via Cristóbal Reyes of the Orlando Sentinel — A man was arrested Tuesday for his role in a neo-Nazi banner drop on Interstate 4 earlier this year, while three others are also facing arrest. Jason Brown was booked in the Brevard County Jail on an out-of-county warrant accusing him of criminal mischief for his role in hanging swastikas and antisemitic messages on an overpass along the Daryl Carter Parkway bridge on June 10, the same day other neo-Nazis were rallying in front of the entrance of Walt Disney World. An FDLE spokesperson said in a statement Brown is part of the Order of the Black Sun, a Florida-based neo-Nazi network the Anti-Defamation League said was formed in 2023 "by longtime affiliates of Florida's overlapping White supremacist network."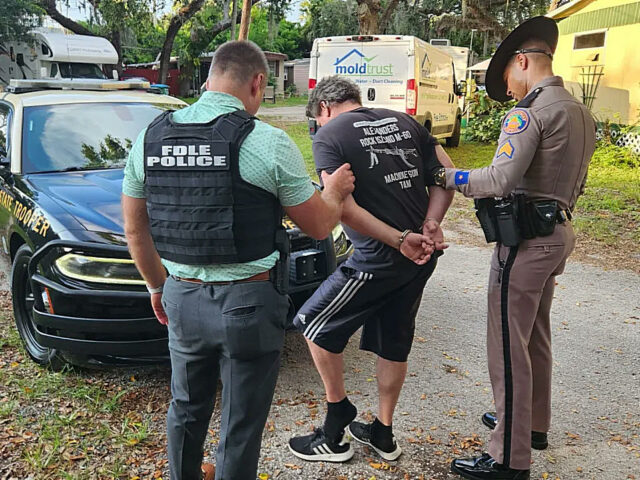 "Kissimmee Target shooting going to grand jury as Andrew Bain announces new use-of-force policy" via Cristóbal Reyes of the Orlando Sentinel — The decision of whether to charge Osceola County deputy sheriffs who shot and killed 19-year-old Jayden Baez in a Target store parking lot in Kissimmee will be made by a grand jury, Orange-Osceola State Attorney Bain told reporters Thursday. The move is part of a new policy announced by Bain in which the use of force by cops is reviewed and presented before a grand jury, which will be tasked with weighing in on best practices and training along with deciding whether to recommend charges. Shootings will still be probed by an independent agency that will present its findings to prosecutors, who will review the evidence and convene a grand jury within 60 days.
"Seminole County gives early nod to $1B spending plan for 2024" via Martin E. Comas of the Orlando Sentinel — Anticipating higher costs for keeping the county's parks and roads in good shape, along with hiring new employees, Seminole Commissioners gave a preliminary OK to a record-high budget of more than $1 billion for the next fiscal year, while opting to keep the property tax rate at the same level since 2010. "I look at this budget and it was $1 billion, and I remember when it was half-a-million, or $500,000," said John Horvath, a longtime Seminole resident who has kept a close eye on the county's budget for decades. "But we also have an increasing population. … And that means a lot of goods and services need to be done for (residents)."
"Orange County Commissioners vote themselves a 25% pay raise" via Stephen Hudak of the Orlando Sentinel — Orange County Commissioners voted themselves and the Mayor a nearly 25% pay raise, effective next week, by switching to a state formula to adjust the salaries. The board decided to immediately adopt a population-based state method to set their pay and, in future years, limit their salary hikes to the percentage increase in pay awarded to non-bargaining employees. The 4-2 vote near the end of a long board meeting — with County Mayor Jerry Demings absent — means Commissioner pay jumps from $91,158 to $113,608, an increase of 24.58% or $22,450. Under the former rule, in place since 1996, Commissioner pay would have risen $6,381, or 7%. Demings' pay will rise about $45,000 to $227,812.
"Prompted by concerns about HB 1069, Brevard School Board to vote on public comment policy" via Finch Walker of Florida Today — Brevard's School Board is set to approve an updated policy at a Sept. 19 meeting that will split the public comment section into two parts and cut off live broadcasting for non-agenda items. The revision to the policy was prompted by concerns about speakers potentially abusing House Bill 1069. The law says parents may read content they find objectionable, though it does not specify where they can read the books or under what circumstances. That ambiguity, as well as a recent meeting in Indian River County that resulted in at least 33 books being pulled out of schools, prompted Brevard's school board to consider how they should react if a parent reads explicit content at a meeting.
"A pastor invited to DeSantis' Disney board meeting quoted the Bible telling people not to 'resist authority' as it strips workers' park perks" via Rebecca Cohen of Insider — After a lengthy introduction, Pastor David Netzorg, who founded Emmaus Church in Winter Garden, Florida in 2011, took the podium to start the board meeting on Wednesday night, said government work is "a calling" and government employees "actually work for God." He then read a passage from Romans 13: "Every person is to be in subjection to the governing authorities, for there is no authority except from God," the passage began. "And those which exist are established by God. Therefore, whoever resists authority has opposed the ordinance of God and they who have opposed will receive condemnation upon themselves."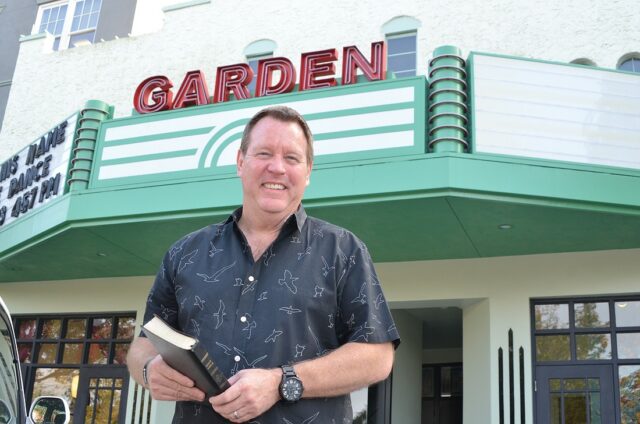 "Brightline says Sept. 22 is new start date for Miami-Orlando service" via Kevin Spear of the Orlando Sentinel — Brightline says its third try at starting passenger rail service between Miami and Orlando will be for real, with the date now set for Sept. 22. "As we start service to Orlando for peak holiday seasons, I encourage everyone to check calendars, make plans, visit our website or app and reserve a seat now," said Brightline's President Patrick Goddard in a statement. Having invested $5 billion in stations and track between Orlando and Miami, the privately owned company had to put off two previous start dates this month, saying training and certification were not complete. For its Sept. 22 start, Brightline is setting its lowest fare, called Smart, at $79 for adults and $39 for kids one way.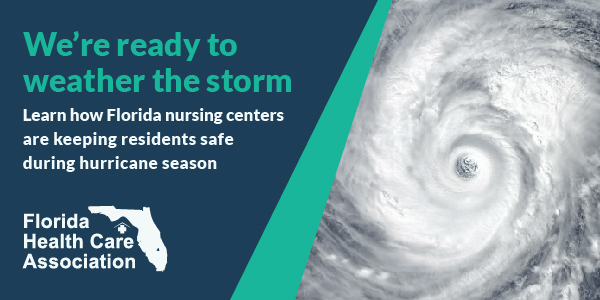 — LOCAL: TB —
"Pasco group asking DOJ to step in over 'predictive policing'" via Spectrum News — A civil rights group in Pasco County has sent a letter to the justice department. The group, "People Against the Surveillance of Children and Overpolicing," is accusing the Sheriff's office of discrimination. The group alleges the Pasco County Sheriff's Office has been using predictive policing for several years and wants the DOJ to step in. Predictive policing is using math and analytics to predict criminal behavior before it happens. "These predictive policing programs have been shown to increase illegal profiling of Black and Brown youth and communities," group officials said in their letter. "DOJ funds should not be used to support this unlawful practice." The program has been used for several years in Pasco. In fact, at least one lawsuit was filed over it.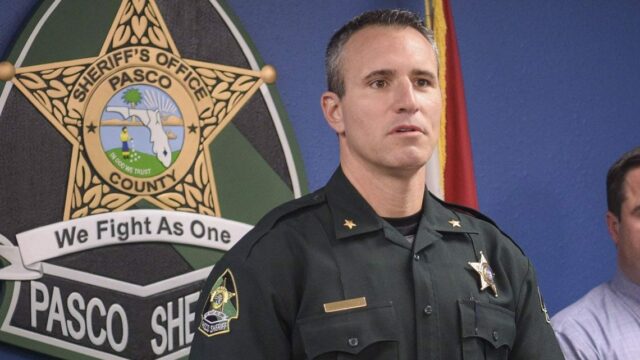 "After using Tampa for leverage, Frontier will move HQ to Dallas" via Anna Butler and Ashley Gurbal Kritzer of the Tampa Bay Business Journal — Frontier Communications, which said it was considering moving its headquarters to Tampa, will instead move that talent to Dallas. The telecommunications company plans to relocate its headquarters from Norwalk, Connecticut, to Uptown Dallas. Companies frequently mention other cities in economic development negotiations for leverage, and Frontier seemed to be doing just that with Tampa. When news broke that Frontier was considering Dallas and Tampa for the headquarters relocation, it wasn't on the radar of real estate professionals and economic developers. When a headquarters relocation is a legitimate prospect, it creates a buzz throughout the market.
"WWE's Royal Rumble headed to St. Petersburg next year" via Colin Wolf of Creative Loafing — One of the best events involving large groups of large people in spandex is coming to Tampa Bay in early 2024. This morning, WWE announced that the 37th Royal Rumble is headed to Tropicana Field on Jan. 27. Not to be outdone, Tampa's Amalie Arena will then host Monday Night Raw on Jan. 29. "Tampa Bay has long been a terrific market for WWE," said WWE Executive Vice President of Live Events John Porco in a statement. "Thanks to our partners at the Tampa Bay Rays, Visit St. Pete/Clearwater and the Tampa Bay Sports Commission, we look forward to a fantastic schedule of events in January." For those who've never Rumbled, the main event centers around 30-man and 30-woman Royal Rumble matches, which start with just two wrestlers and add a new every 90 seconds.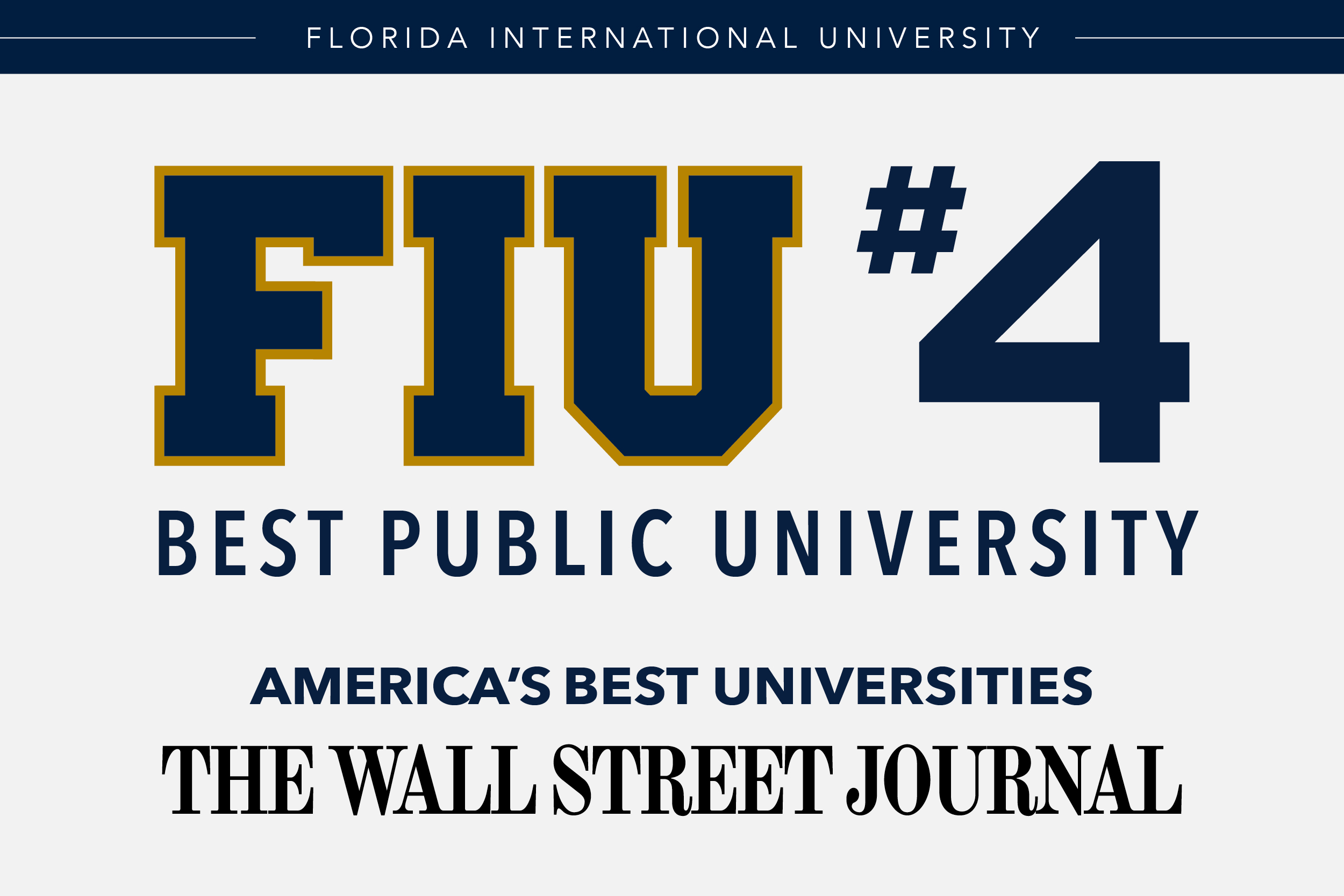 — LOCAL: N. FL —
"Leon County Commissioners approve $316M budget" via Jeff Burlew of the Tallahassee Democrat — Leon County Commissioners approved new tax rates during their first of two public hearings on their $316 million budget. Commissioners voted unanimously to approve the countywide property tax rate at $8.3144 for every $1,000 of assessed value and the Emergency Medical Services property tax at 75 cents per $1,000 of value. The general tax rate is the same as last year's, though it's expected to bring in an additional $16 million in revenue because of rising property values. The EMS tax, which is going up 50%, marks the first increase for the ambulance service since the county launched it in 2003.
"City Council Committee discusses relocation of Duval County jail" via Ashley Harding of News4Jax — Jacksonville City Council members will meet Thursday to discuss the possibility of relocating the Duval County jail. Right now, it's expected a new jail could cost over $380 million. Where it will go, and what it could look like still has to be decided and it's going to take time. Earlier this year, Council President Ron Salem said building a new jail and moving it away from where it is now on East Bay Street is a priority for him. At Thursday's meeting, scheduled for 9 a.m., a Subcommittee will discuss the next steps. As of now, nothing is a done deal. Sheriff T.K. Waters has gone on record saying relocation is years away from happening.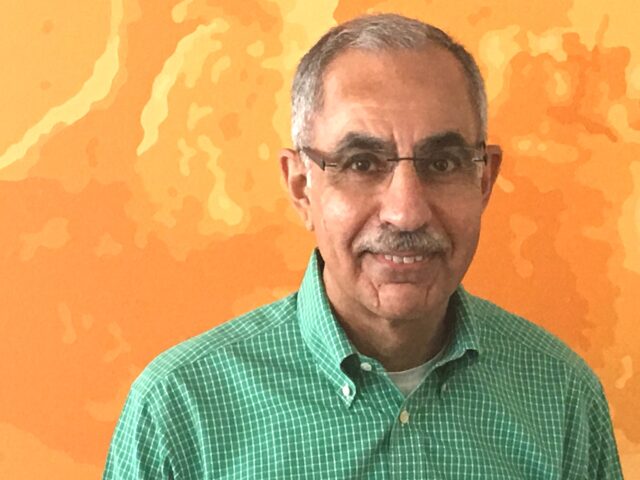 "$6.3 million wake-up call: Judge finds former Duval jail medical provider liable for COVID-19 outbreak" via Nichole Manna of The Tributary — A state judge found Armor Correctional Health Services at fault for a 2020 COVID-19 outbreak that infected at least 197 inmates and staff at the Duval County jail. Fourth Judicial Circuit Judge Katie Dearing ordered Armor to pay more than $6.3 million in damages and attorney's fees to two former Jacksonville Sheriff's Office correctional officers and their wives after both men were hospitalized with the coronavirus. Armor handled the jail's medical care after the Jacksonville Sheriff's Office signed a contract with the company in Oct. 2017. The Sheriff's Office dropped the contract and signed with a new company, NaphCare, after The Tributary reported that deaths in the jail tripled under Armor.
"'Don't do it in Jacksonville:' Sheriff ready to enforce new state law to combat hateful displays" via Jake Stofan of Action News Jax — Sheriff Waters is sending this message to those who may see Sunday's game as an opportunity to spread messages of hate: Don't do it. Over the winter, Jacksonville was the target of multiple antisemitic displays, with messages of hate being projected on the Jaguars stadium and CSX building. Those incidents are part of the reason Waters just recently traveled to Israel, where he learned how law enforcement in the Jewish State combats antisemitic hate crimes. Waters noted as Jacksonville gears up for the first Jaguars home game, JSO does have new tools at its disposal to combat messages of hate that it lacked last winter. A new state law prohibits unauthorized displays on public and private buildings and includes enhanced penalties when the offense meets the elements of a hate crime.
"Cost rises to $65 million for kickoff phase of 'driverless' shuttles in Jacksonville" via David Bauerlein of The Jacksonville Florida Times-Union — The cost of building a high-tech corridor for "driverless" shuttles on part of downtown Jacksonville's Bay Street went up to $65.6 million as the Jacksonville Transportation Authority gets ready for groundbreaking by the end of the year and the start of passenger service in mid-2025. The latest all-in project cost for the Bay Street segment is an increase from the $49 million cap the JTA board approved in February 2022. The JTA board approved the higher budget Thursday after getting an update on the first phase of the planned Ultimate Urban Circulator, U2C for short, that will use sensors, cameras and computer programs to guide automated vehicles without needing a driver on board.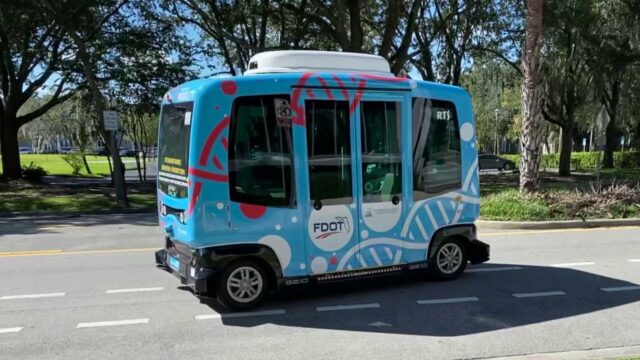 "UF launches listening tour to boost K-12 math achievement" via Peter Schorsch of Florida Politics — The University of Florida (UF) Lastinger Center for Learning has established a need for action, with data showing only 17% of eighth grade and 33% of fourth grade students earned a proficient score in math in the 2022 National Assessment of Educational Progress (NAEP), also known as the Nation's Report Card. "At the Lastinger Center, we always strive to serve communities, educators, students and their families in the ways that work best and make the biggest difference in their future," Center Director Phil Poekert said. "To do that, we have to listen to their needs and understand how we can come together in common purpose to find solutions that meet those needs." The Listening Tour will hit 10 regions throughout the state.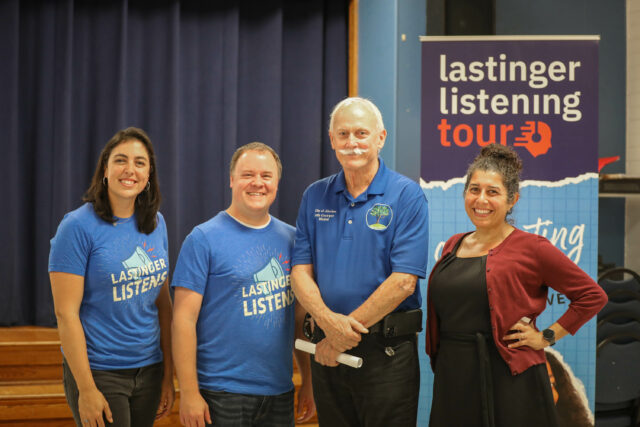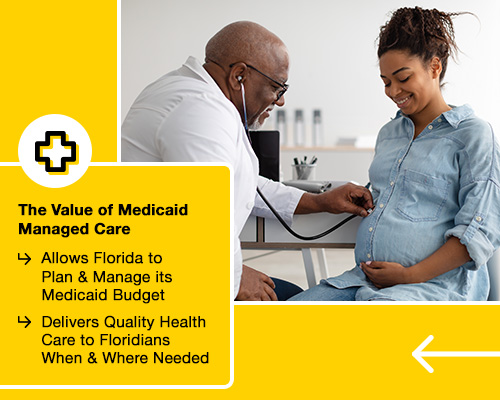 — LOCAL: SW. FL —
"Manatee OK's new rule blocking taxpayer funds for Planned Parenthood, abortion providers" via Ryan Callihan of the Bradenton Herald — The Manatee County Commission targeted Planned Parenthood and other abortion service providers by approving a new rule that blocks local government funding for any nonprofit "affiliated" with those groups. The board, which is made up of seven Republicans, vowed to end taxpayer support of organizations like Planned Parenthood, even though there are no abortion service providers in Manatee County. The nearest Planned Parenthood facility is 736 Central Ave., Sarasota, in Sarasota County. "I don't think anyone should be comfortable referring anyone to Planned Parenthood. I have zero qualms with passing something that might make someone think twice before doing that," Commissioner James Satcher said.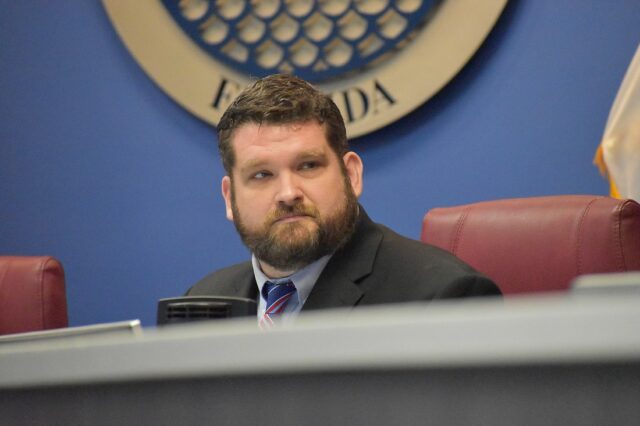 "Venice City Council slashes property tax rate, reducing revenue by $2.9M" via Earle Kimel of the Sarasota Herald-Tribune — Venice residents will be seeing a tax break after all. By a 4-3 vote, the City Council slashed projected revenues for the 2023-24 budget by nearly $3 million when it agreed to reduce the proposed property tax rate to 3.9041 mills. The proposed $163.8 million budget — later approved on a 7-0 vote — and the tax rate are both subject to final approval at a second public hearing at 5:01 p.m. Sept. 25 in City Hall. At the current rate of 4.3600 mills and under the spending plan the Council was considering, the $45.6 million general fund budget would have included about $27.2 million in property tax revenues.
"Conservation Collier could see budget cuts next year. Here's why" via Laura Layden of the Naples Daily News — Conservation Collier could see its funding cut by as much as $14 million next year. While environmentalists have raised concerns, some residents are OK with it. As part of broader cost-cutting efforts, Collier County Commissioners are considering reducing the millage rate — or property tax rate — charged for the voter-approved land preservation program next year. In November 2020, voters approved the renewal of the program, which allowed for a tax levy of up to 0.25 mill a year for another 10 years. One mill equates to $1 for every $1,000 worth of a property's taxable value (after any adjustments). At 0.25 mills, an owner of a home assessed at $300,000 would pay $75 a year.
"'We want to be a cool town.' New $15M art center coming to downtown Bradenton" via Ryan Ballogg of the Bradenton Herald — Construction on a new home for ArtCenter Manatee will begin later this month, directors announced at a groundbreaking event. The 86-year-old nonprofit is looking to upgrade its presence in downtown Bradenton with a two-story, 28,000-square-foot facility. Its current building, located at 209 Ninth St. W., is 10,000 square feet. The extra room will allow the center to offer expanded exhibits in one large gallery, nine classrooms, a kitchen and more gift shop space to display and sell locally made art. It's also one of the first things people will see when they enter downtown Bradenton on U.S. 41 from the Green Bridge.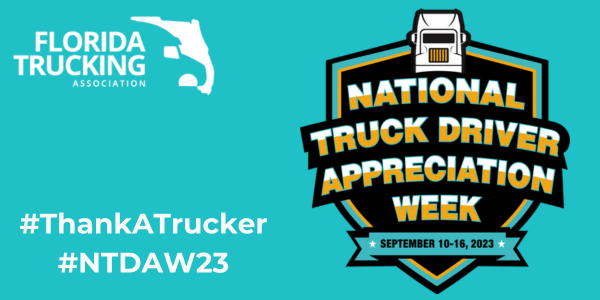 — TOP OPINION —
"How the 'MAGA doom loop' is already threatening Trump's 2024 chances" via Greg Sargent of The Washington Post — For almost three years now, Republicans have defended or embraced Trump's authoritarianism — from lies about his 2020 loss to inciting an insurrection — which backfired as Americans proved unexpectedly eager to vote in defense of democracy in the 2022 Elections as well as in contests this year.
But Republicans aren't giving up — they're going even further. To an unappreciated degree, they have responded to these electoral losses with even more flagrantly anti-democratic maneuvers all-around the country.
The pattern is becoming clear: Even as voters are mobilizing to protect democracy at the ballot box, Republicans are redoubling their commitment to the former President's anti-majoritarian mode of politics. And this, in turn, is motivating voters even more.
Call it the "MAGA doom loop." It's playing out state after state.
Given that this message already proved successful with Democrats and swing voters, it's all the more striking that Republicans want to respond with impeachment.
But that absurdity aside, Democrats will surely be able to use those MAGA-approved tactics to mobilize voters against Trump and Republicans in 2024.
All this syncs up with what political science tells us: Issues become salient for voters when elites talk about them a lot. That has certainly been the case with democracy and that will surely continue next year. Big events — such as Trump's prosecution for Jan. 6, 2021-related offenses and the GOP's continued devotion despite those criminal charges — will only reinforce what's at stake.
— OPINIONS —
"McCarthy, humiliated once again" via Frank Bruni of The New York Times — McCarthy strode to a lectern in the U.S. Capitol on Tuesday, called for an impeachment inquiry into Biden, brandished the word "corruption" the way a dominatrix does a whip, and then slipped away, having once again done what he felt was necessary, no matter how senseless, to hold on to his lofty position. I thought about them not as a portal into the GOP's moral void but as a parable of how crazily intoxicating power is and how thoroughly the many broken people in our political culture will debase themselves to maintain their relevance or reclaim it. McCarthy right now is the main character in that story. And what a pathetic character he is.
"Florida Surgeon General misleads the public — again — with dangerous COVID-19 advice" via the Miami Herald editorial board — Ladapo doesn't seem fazed by the hypocrisy of his attacks given that he withheld key data when he recommended young men not get vaccinated last year. The Department of Health removed from an analysis data that showed contracting COVID-19 could increase the chances of cardiac-related deaths much more than vaccines. That was irresponsible at best and dishonest at worst, but Florida provides the environment where Ladapo shines. With COVID-19 cases and hospitalization on the rise, he recommended people under age 65 do not get the new vaccine that the U.S. Food and Drug Administration approved Monday for an omicron variant. Any doctor who pushes such quackery should be relegated to academic obscurity and ridicule. But in Florida, Ladapo was fast-tracked into a faculty position at the University of Florida College of Medicine.
"George W. Bush: Michael Gerson's words make the case for saving PEPFAR" via The Washington Post — When I took office in 2001, the situation with HIV/AIDS on the African continent and elsewhere was dire. A group of advisers including Condi Rice, Josh Bolten and Mike Gerson encouraged me to act before an entire generation was lost. In 2003, Congress authorized the President's Emergency Plan for AIDS Relief, or PEPFAR, with huge bipartisan support. Twenty years later, the results are clear: PEPFAR has saved more than 25 million lives and prevented millions of HIV infections. In advocating for PEPFAR's creation in 2002, Gerson told me, "If we can do this and we don't, it will be a source of national shame." That is now true of PEPFAR's reauthorization. "There is only one AIDS strategy adequate to controlling this disease: full funding, and full speed ahead."
"Adaptability — today's essential ingredient for higher education leadership" via Devin Stephenson for Florida Politics — Over the past few months, I have found myself immersed in reflection, contemplating the profound lessons that have emerged from the front lines of leadership in higher education after the pandemic. The truth is, no preparation can entirely equip us for this unprecedented journey that we are on in higher education. While some may claim they had the foresight to be prepared for something as difficult as COVID-19, in my extensive career in higher education, the sheer weight and intricacy of these challenges stand unparalleled. The current milieu has necessitated a leadership transformation, invoking prophetic insight, an engineer's tactical prowess, an architect's visionary foresight, and a motivational speaker's charisma and dynamism.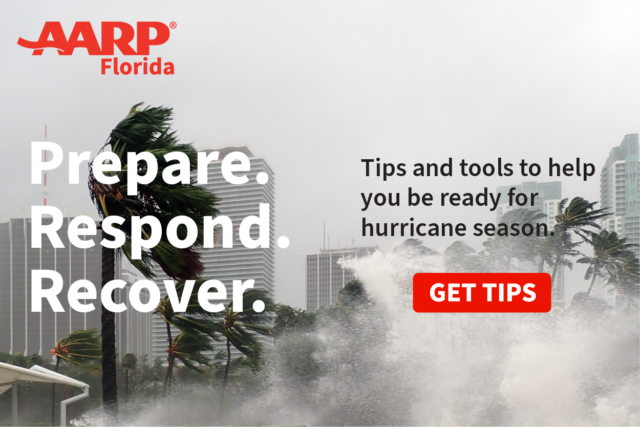 — INSTAGRAM OF THE DAY —
— WEEKEND TV —
ABC Action News Full Circle with Paul LaGrone on Channel 10 WFTS: Political analyst Dr. Susan MacManus, political reporter Rick Klein, and investigative journalist Katie LaGrone with a one-on-one interview with New College President Richard Corcoran.
Facing South Florida with Jim DeFede on CBS 4 in Miami: The Sunday show provides viewers with an in-depth look at politics in South Florida and other issues affecting the region.
In Focus with Allison Walker on Bay News 9/CF 13: A discussion of National Voter Registration Day and efforts to ensure every eligible voter can vote. Joining Walker are U.S. Rep. Laurel Lee, former Florida Secretary of State; Lori Edwards, Polk County Supervisor of Elections; and Alan Hays, Lake County Supervisor of Elections.
Political Connections on Bay News 9 in Tampa/St. Pete: A look at the new developments on the impeachment inquiry into Biden; and the latest on the 2024 presidential campaign trail.
Political Connections on CF 13 in Orlando: Orange County Mayor Demings will discuss hurricane preparation and flooding mitigation, transportation, and expansion of the Orange County Convention Center.
This Week in Jacksonville with Kent Justice on Channel 4 WJXT: Jacksonville City Council President Ron Salem and News4Jax political analyst Rick Mullaney.
— ALOE —
"'Aquaman and the Lost Kingdom' trailer finally arrives" via Aaron Couch of The Hollywood Reporter — The long-awaited trailer for Aquaman and the Lost Kingdom is here. James Wan directs the film, with Jason Momoa returning as the titular hero. It is a sequel to 2018's Aquaman, which stands as the highest-grossing DC movie of all time, with $1.148 billion at the box office. Until this week, observers had wondered when the Aquaman and the Lost Kingdom trailer would debut. The film opens Dec. 20, and no trailer had materialized until now, despite the release date being just over three months away. Trailers for recent DC films The Flash and Blue Beetle debuted around four months before they hit theaters.
To watch the trailer, please click on the image below:
"Tailgating just got better with new Publix NFL-themed subs for Jaguars, Dolphins, Bucs fans" via Gary T. Mills of The Jacksonville Florida Times-Union — With the return of NFL football comes the return of another Fall favorite: Publix's NFL-themed sub sandwiches. Now football fans in Florida and Georgia tailgating outside the stadium or outside in the backyard before the game can get a "pub-sub" created just for them from their nearest Publix Deli. Lakeland-based Publix has been offering limited-time NFL-themed subs since at least 2015 for fans of the Jacksonville Jaguars, Miami Dolphins, Tampa Bay Buccaneers and Atlanta Falcons.
— HAPPY BIRTHDAY —
Happy birthday to Rep. Mike Caruso, Brewster Bevis of Associated Industries of Florida, Chris Heath, Chris Hudson, Catherine Crist Kennedy, Scott Kosanovich, Tallahassee City Commissioner Jack Porter, and Chris Wilkerson.
___
Sunburn is authored and assembled by Peter Schorsch, Phil Ammann, Daniel Dean, Ryan Nicol, Jacob Ogles, and Drew Wilson.