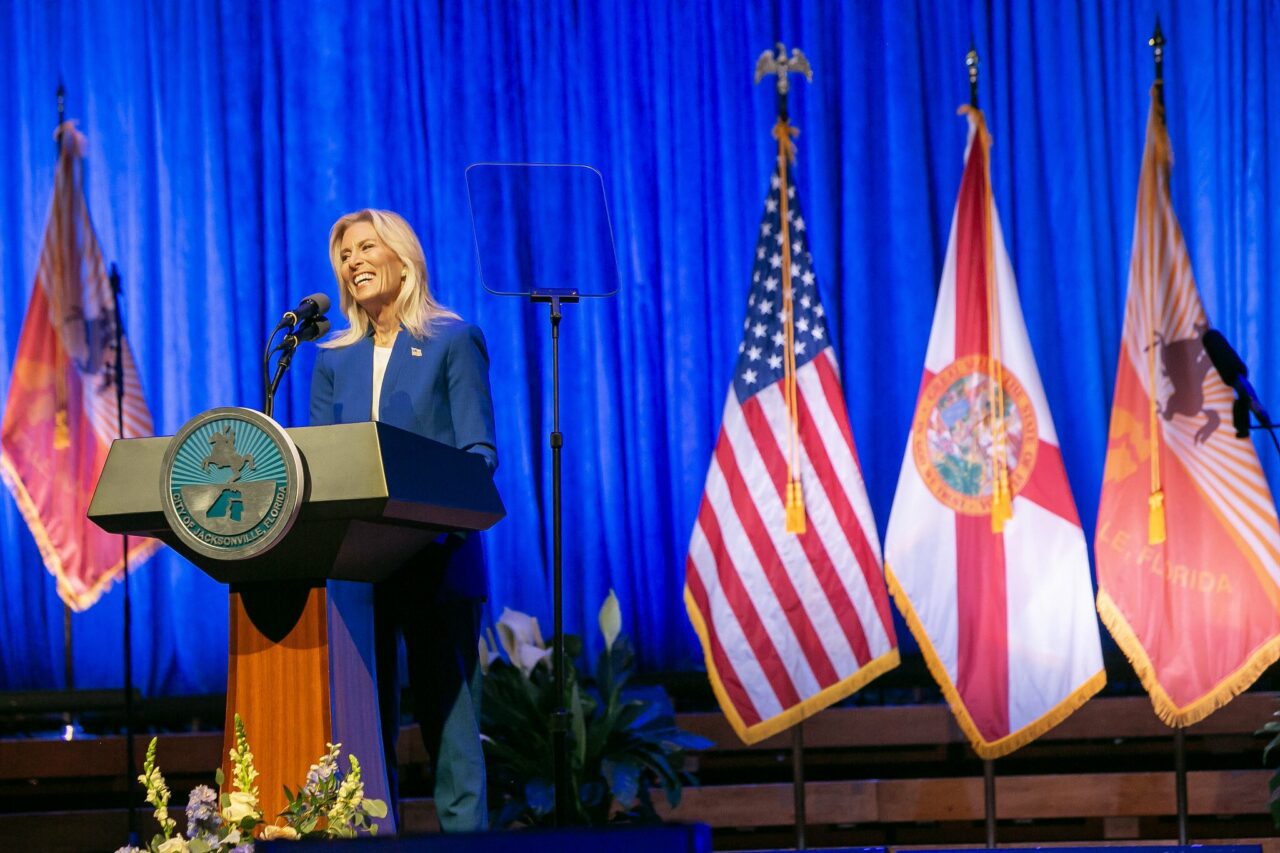 Some voters aren't sure yet, but those with an opinion like the new mayor's job performance so far.
New polling from the University of North Florida offers good news for Jacksonville's new Mayor, albeit with a caveat.
In the "Jax Speaks" survey from the UNF Public Opinion Research Lab, Democrat Donna Deegan enjoys a 47% approval rating against a 14% disapproval rating.
Meanwhile, 36% of respondents don't yet know how they feel about Deegan's job performance, while 4% refused to answer.
"Inside her first 100 days in office, Mayor Deegan's approval is 32 percentage points higher than her disapproval, putting her well above water, even if a sizable group of voters aren't sure yet," pollster Michael Binder stated.
Unsurprisingly, Deegan is resoundingly popular with Democrats, with 66% approval against 6% disapproval. She's also well positioned with NPAs, with 44% approval against 12% disapproval. And with Republicans, a group that underperformed for her May opponent, she has 27% approval against 27% disapproval.
As the party splits suggest, Deegan is above water with every cohort. Her highest disapproval (19%) is among people who attended college, but she has 45% approval among them.
Notes on methodology: "The UNF PORL Jax Speaks Poll was conducted from Sept. 12 to 15, 2023, by the Public Opinion Research Lab (PORL) at the University of North Florida. It consists of a sample of 511 registered voters in Duval County. The sampling frame was sourced from the Florida voter file. To ensure a representative sample of registered voters, the sample was stratified into six geographical regions based on State House of Representatives District, and quotas were placed on each."