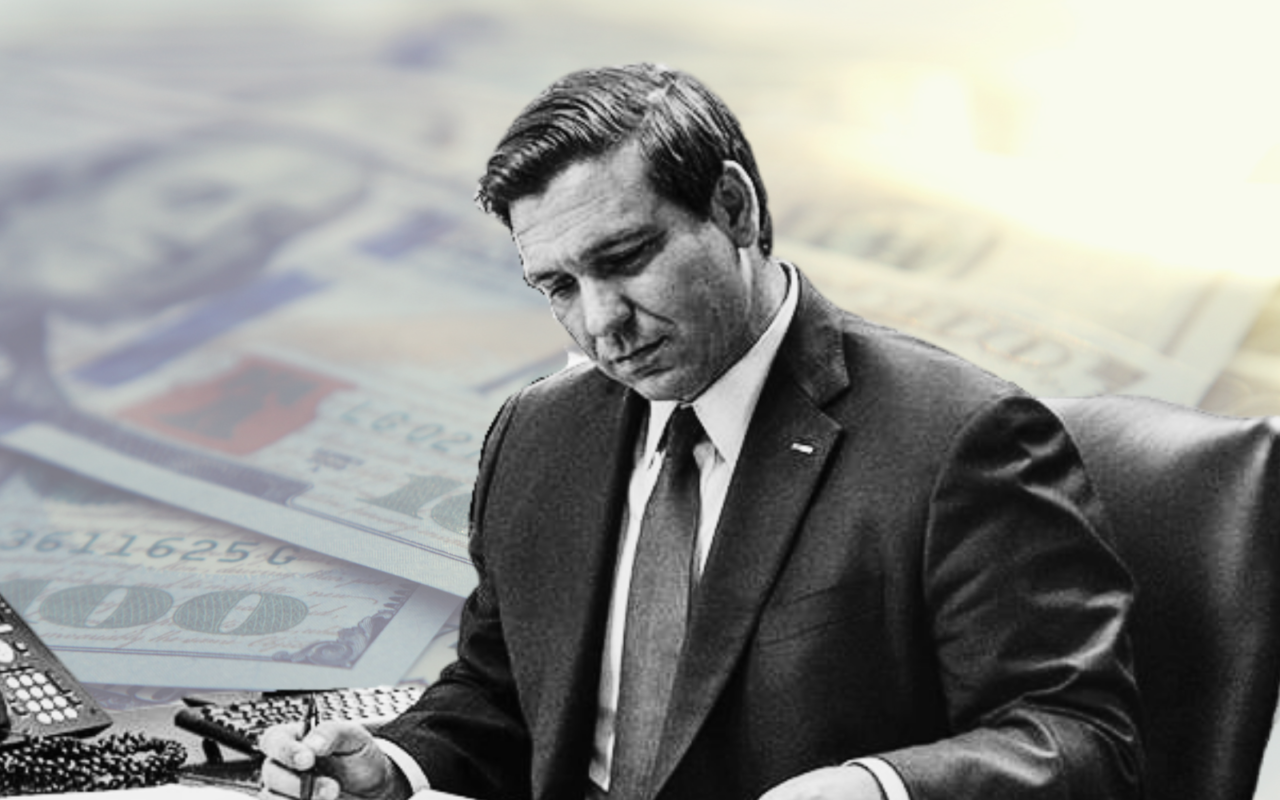 Another member DeSantis reappointed gave a super PAC backing his presidential campaign $50,000 in June.
South Florida lawyer Chad Mizelle, who served in numerous federal roles under former President Donald Trump, is now the top-ranking member of a nine-seat panel charged with upholding the Sunshine State's election laws.
Gov. Ron DeSantis appointed Mizelle, the Commission's new Chair, and one other person Thursday to the Florida Elections Commission.
He also reappointed two members whose terms were close to three years past expiration. One gave a super PAC backing DeSantis' presidential campaign a huge check three months ago.
Mizelle is the chief legal officer of Affinity Partners, a Miami-headquartered global investment firm founded by Trump's son-in-law, Jared Kushner, whom Trump placed in charge of brokering peace in the Middle East, among other things. Six months after Kushner left the Trump administration, Affinity Partners received a $2 billion investment from Saudi Arabia.
Mizelle's state service will also include work as a Commissioner on the 13th Circuit Judicial Nominating Commission, which DeSantis appointed him to in September 2021.
During the Trump presidency, Mizelle held several titles, including acting chief of staff and general counsel of the U.S. Department of Homeland Security, associate counsel to the President and counsel to the Deputy Attorney General.
Multiple reports from Mizelle's time as DOH general counsel refer to him as a close ally of Stephen Miller, a Trump White House adviser known as an anti-immigration hawk who engineered many of the administration's hardline border policies.
He is married to Judge Kathryn Kimball Mizelle, whom Trump gave a lifetime appointment in November 2020 to the U.S. District Court for the Middle District of Florida. In April 2022, she struck down the CDC's federal COVID-19 mask mandate for airplanes and public transit.
The other new Commission member, Rick Joyce, is President of Central Florida Mediators, a multi-purpose law and legal services firm in St. Augustine.
Joyce has also worked as special magistrate in Lake and Alachua counties and as an adjunct professor at Rollins College.
While the Florida Division of Elections lists no donation from Joyce to DeSantis, it does show a $250 donation in 2021 to Lake Mary Republican Rep. Rachel Plakon, who endorsed the Governor's run at the White House this year.
The two reappointed members, J. Martin Hayes and Kymberlee Curry Smith, both technically termed out Dec. 31, 2020, according to the Commission website.
Hayes, a motor vehicle litigator based in Fort Lauderdale, is a partner at the legal firm Akerman LLP and member of the National Association of Dealer Counsel. He's also an associate member of the Florida Automobile Dealers Association.
In June, he donated $50,000 to Never Back Down, which is supporting DeSantis for President.
He was originally appointed to the Florida Elections Commission by DeSantis' predecessor in the Governor's Mansion, U.S. Sen. Rick Scott, in August 2018.
Scott appointed Smith to the Commission two years earlier. She was the Senate Democratic Leader's pick to fill a vacancy from Aug. 15-Dec. 31, 2016. Scott then reappointed her to a full term through 2020.
Smith is an attorney for the Fort Lauderdale Code Enforcement Board. Before that, she worked as a contract attorney for the city of North Miami.
Other members of the Commission include Vice Chair Joni Alexis Poitier and Jason Todd Allen, whose terms expired Dec. 31, 2019; former Lt. Gov. Carlos Lopez-Cantera; and former Miami Police officer Marva Preston.
The Commission's immediate past Chair, Nick Primrose, stepped down in February to run for the seat representing House District 18.
All appointments are subject to Senate approval.